🌿 Hi guys! I hope you're having the most beautiful day, lately I've been uploading many posts, which makes me happy because I've had time, so I wanted to take advantage of that, there's also a couple of posts that I really wanted to do this month and that's why they're all posted at the same week, I hope you're enjoying, though, seeing your support and love makes me eternally happy. 💕 Today I bring you a kind of bookish tag, that's a very popular one happening during this month of the year, so probably you already know about it or done it yourself, it's the "Mid-Year Book Freak Out Tag". 👏🏻 I did it last year and it was a lot of fun, I like it mainly because it's a way to see the full picture of my readings so far and it helps me a little to plan my future readings as well, it's also super fun to answer all the questions and then discuss them with you, so I can't wait to start, I'm SO excited, it's one of my favorite tags to do. Let's START! 🌿
---
I'll leave you here below some "Mid-Year Book Freak Out Tag" posts of other beautiful book bloggers that I adore, in case you want to check them as well
 💫 Melting Pages || Mid-Year Book Freak Out Tag 2019
 💫 Victorious Pages ||  Mid-Year Book Freak Out Tag 2019 
 💫 BECKY'S BOOK BLOG! || MID-YEAR BOOK FREAK OUT TAG!
 💫 BOOKS AND CO. || Mid Year Book Freak Out Tag & !!Tagging all Book Bloggers!
 💫 Fangirl Fury || Mid-Year Book Freak Out Tag: 2019 Edition
 💫 A Whisper Of Ink || The Mid-Year Book Freak Out Tag (2019 edition)
 💫  Kristin Kraves Books || MID-YEAR FREAK OUT TAG
---
---
 🌿 || Best Book You've So Far Read in 2019 || 🌿
|| Book Review ||
Middlegame by Seanan McGuire.OMG, it's the first answer and it's SO difficult already, well, I've read 30 books so far this year, so probably it's not as much as most of you, but I've still read a couple that I really love so I try to choose one and this is the result. I LOVE this book SO MUCH, it's impossible to explain, but it's simply brilliant, it's like the full package, it's complex, smart, addictive and the construction of the characters and the plot is wonderful. So, if you haven't read it, you have to do it!
---
 🌿 || Best Sequel You've So Far Read in 2019 || 🌿
|| Book Review ||
A Reaper at the Gates (An Ember in the Ashes #3) by Sabaa Tahir. I love this book SO MUCH, this complete series so far is one of the best that I've read, I love the characters A LOT and the plot only gets better and better. Also has something that I really enjoy and is that a lot happens in each book, so this makes the plot transformed itself and grows a lot in only 3 books, I'm looking forward to the release of the fourth book, it will be INCREDIBLE I can feel it. I NEED IT!!!
---
 🌿 || New Release You Haven't Read Yet, But Want To || 🌿
This is one of those impossible questions to answer, but I really want to read THE ALL, right? I think that would be everyone's answer, but I chose With the Fire on High by Elizabeth Acevedo, Daisy Jones & The Six by Taylor Jenkins Reid, The Priory of the Orange Tree by Samantha Shannon & Girls of Paper and Fire by Natasha Ngan because they're those that I most excited about and also I think I'll end up loving them like most people, so I hope to read them soon
---
 🌿 || Most Anticipated Release of the Second Half of 2019 || 🌿
Again, it's impossible for me to choose only one, so I'll choose again 4 of the many new releases which I'm super excited for. The Tenth Girl by Sara Faring, The Beautiful by Renée Ahdieh, Wilder Girls by Rory Power & Winterwood by Shea Ernshaw. All these books touch themes that I love from magic to vampires and even one of them is going to take place in Argentina, so your girl is HAPPY.
---
 🌿 || Biggest Disappointment || 🌿
|| Book Review ||
The Lost Coast by Amy Rose Capetta. I had many expectations, is a book that features everything I love, has witches, all happens in a forest and is absolutely atmospheric, but it doesn't work for me, which is super sad and I feel SO bad about it, but I guess that happens, right?. The way in which the book is built is super confusing and perhaps too whimsical for me, difficult to understand in general, I'd say. I hope that if you get to read it you can enjoy it more than I did, though
---
 🌿 || Biggest Surprise || 🌿
|| Book Review ||
Skyward (Skyward # 1) by Brandon Sanderson. I'm still a little shocked by the fact that I LOVE this book so much and it's 100% sci-fi lol. It's not usually my genre, but this book has so many incredible things besides the space aspects, it's about fighting for your dreams and living and keep moving to face adversity, it's really INCREDIBLE, a huge book full of good things, from action-pack moments that will make you shake, until moving moments that will make you want to cry. SO GOOD!!, my first experience with the author but it will not be the last
---
 🌿 || Favorite New To Me Author || 🌿
I choose Sabaa Tahir and Seanan McGuire, both AMAZING writers that I admire SO much, besides, I think I'll read anything they write from now on without thinking. 💕
---
 🌿 || Favorite Crush || 🌿
I choose Elias Veturius from An Ember in the Ashes because I really love him and he's all the good in this world. But being honest, I don't see him like my crush, I don't usually have many crushes, I think my fictional crushes are always the same, but I love him and he deserves to be mentioned, so here it is  😍
---
 🌿 || Favorite Character || 🌿
This is so hard, OMG lol, I choose my beloved Delilah Bard from A Darker Shade of Magic, because she has given me the best scenes and she's a strong badass-girl who doesn't need any man to save her and I LOVE her for that.
It's very funny because I was going to choose another character but I realized that I really love Lila, even when at the beginning I didn't like her that much, I remember that I thought I would hate her, but it was like those hate-to-love romances, and I ended up loving her and her scenes are my favorite
---
 🌿 || Book That Made You Cry || 🌿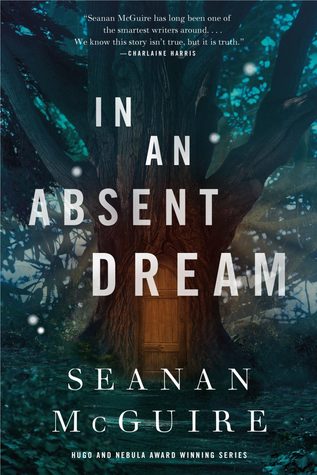 || Book Review ||
I think I didn't read any book this year that made me cry, which is weird because sometimes I'm an emotional human being lol, but I think I haven't read emotional books, since I haven't read much contemporary and that sometimes makes me cry, so that's what has happened. I choose anyway In an Absent Dream (Wayward Children # 4) by Seanan McGuire, because I remember feeling SUPER EMOTIONAL with this book, I love it for sure, it's one of my favorites that I've read this year and one of my favorites of the series. It's so good! It's perfectly created and I think I liked it more than the other ones because it has the right mix between fantasy and reality.
---
 🌿 || Book That Made You Happy || 🌿
|| Book Review ||
The Shadow and Bone Trilogy by Leigh Bardugo. I didn't want to mention this book because it was a re-reading and I feel like I'm cheating, but nothing makes me happier than re-reading some of my favorite characters that I love so much, especially my husband and unquestionable crush The Darkling, so it makes sense that this one is here because ALL this trilogy, although it makes me experience all the emotions, in the end, makes me very happy
---
 🌿 || Book to Movie Adaptation || 🌿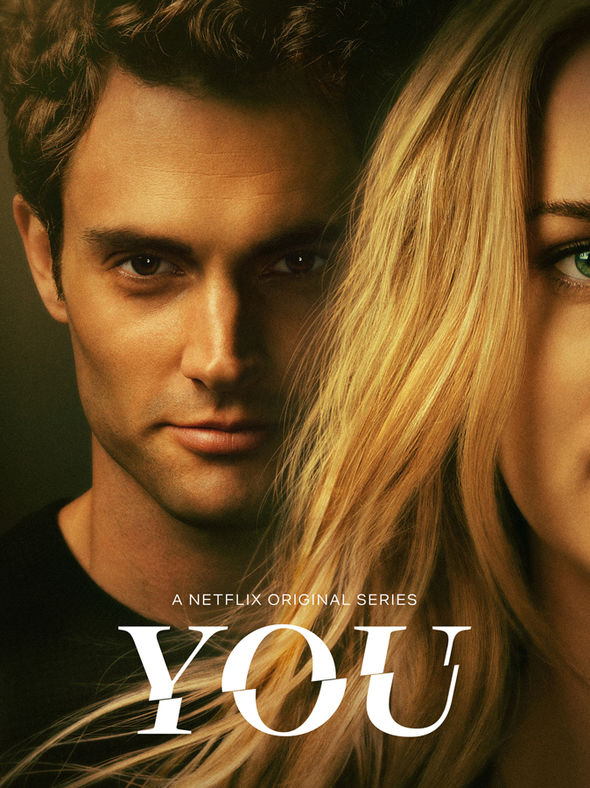 I'm not sure if I look at a book-to-movie adaptation this year, but I do watch "You" it's a series, but I guess it counts. Such an amazing series, by the way. I love it and can't wait for the next season, breathtaking and so creepy
---
 🌿 || Favorite Blog Post of Mine || 🌿
I was about half an hour thinking of what to answer because it's very difficult to choose, in general, although my posts don't have the best content or quality, I always try to put a lot of love into them so you can feel all my feelings and thoughts so I hope that you feel that guys, and I choose The Perfect Book || Original Book Tag 💛 because it has a very special place in my heart, I think that finally I'm encouraged to do something that is entirely created by me and that makes me feel very proud and I'm happy for how it turned out, besides I LOVE to see how many of you have done it, that means the world to me
---
 🌿 || Most Beautiful Book You've Bought this Year || 🌿
 😍 SO BEAUTIFUL 😍 
---
 🌿 || What book do you need to read by the end of the year? || 🌿
I would answer to this question saying that I NEED TO READ THEM ALL, and it's real lol, but I'll choose Red, White & Royal Blue by Casey McQuiston, because I've never heard so many incredible things about a book in my life, I haven't literally heard a single bad thing, so the hype is coming to me and I can't wait to read it. Anyway, I'll wait for the weather to get warmer, maybe in spring, because now, we're in the winter where we live
---
---
I hope you enjoyed it! 💕 
Now tell me, what's the best book you've read this year so far? I would love to know!
And let me know if you made the tag because I would love to check your answers out 😊 
find me at