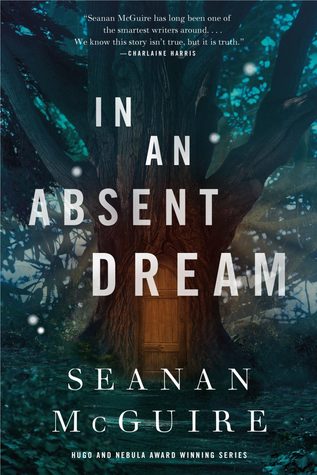 Title: In an Absent Dream (Wayward Children #4)
By: Seanan McGuire
Pages: 187
Publication: January 8th 2019
By: Tor.com
Genre: YA|Fantasy|Fiction
You can buy it HERE: Book Depository
This is the story of a very serious young girl who would rather study and dream than become a respectable housewife and live up to the expectations of the world around her. As well she should.

When she finds a doorway to a world founded on logic and reason, riddles and lies, she thinks she's found her paradise. Alas, everything costs at the goblin market, and when her time there is drawing to a close, she makes the kind of bargain that never plays out well.

For anyone . . .

|| Goodreads ||
---
---
🌸 Book One: Every Heart a Doorway by Seanan McGuire
🌸 Book Two & Three: Down Among the Sticks and Bones & Beneath the Sugar Sky
---
---
Thank you SO much to Tor.com and NetGalley, for providing me with this copy in exchange for an honest review
OMG This book is INCREDIBLE. I went into it thinking that I would like it, actually, but I ended up falling in love with it, so, no doubts, it exceeded my expectations. The world we know in this book is so unique, I really loved it. also Lundy is one of the best characters to read and learn more about. I think that until now, it's the most real one in the series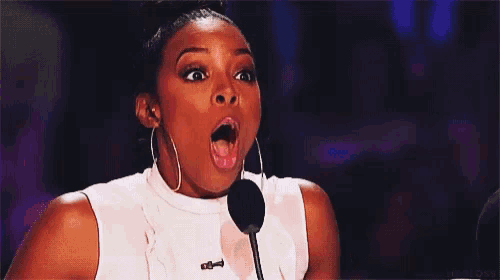 In an Absent Dream we follow Lundy, whom we met in the first book, but this time we'll know her much more thoroughly, from her personal life, until the day she ran into her door and what's behind it. She has always been a very serious girl and attached to the rules, and her only desire has always been to grow up to become the perfect model of housewife that's expected on the part of society. One day, she runs into a door in a tree and crossing it she'll find a magical world founded on reason and logic. She feels that she has finally found her place in the world, but everything in the Goblin Market costs, and when her time there comes to an end, she makes the kind of bargain that never ends well. 
This book is so real, in spite of being a fantastic story, fantasy it mixes with a bit of reality. We see the main character living day to day, feeling like any child could feel, and even when she grows up and experiences other things, it also has that touch of reality that makes her decisions even stronger and more weighty. I also feel that of all the books, is the one that best explains that essence that the story tries to transmit with each book, and in the end, I managed to understand why there are children who prefer to stay in another world instead of the one they born in, including giving up people who love them.It's very interesting to read about it, especially for the motivations of the main character and her internal struggles, everything was very heartbraking and sentimental 
Lundy is a great main character, I love her and I think the fact that we already know everything that happens in the first book makes of this a journey with a lot of meaning and full feelings. I loved being able to know all her story from childhood to the present, it was incredible. She's a very particular girl who's always alone and focused on her books, who are her only companions. Personally I feel that she's so mature for her age, and also very smart, but hopeless as well. And at times, you can think that she's kind of cold, but after seeing her grows, you realize that nobody has ever understood her or given her the place to express herself. And that's all she gets at the Goblin Market, where we can really see her for what she is, a kind and good soul. It's a very fascinating character to follow, I LOVE IT
I loved the world building! There's something simple about it, compared to others, but at the same time it's unique and mysterious. The Goblin Market is a place of high logic, where everything is governed by strict rules, where each one must give a fair value for each action or thing that they want to acquire. It's a world that rewards those who follow the rules and punishes those who break them, but after knowing more, you'll realize that there's a very thin line between what is good and what isn't. I ended up thinking that although I LOVE this world, I think it's the most dangerous one, I feel that although I like it because it's a place where justice is fair, it also has a very dark side, where the punishes are very cruel. Even so, beyond my thoughts, the construction itself, is really fascinating and you can feel everything the characters feel when they're there. It's dark, but beautiful at the same time, it's a world that gives a lot but it can also take away a lot from you.
The writing style is, as always, my favorite things in the book, there are so many beautiful quotes that you'll love and others with the power to leave you in shock. It's really nice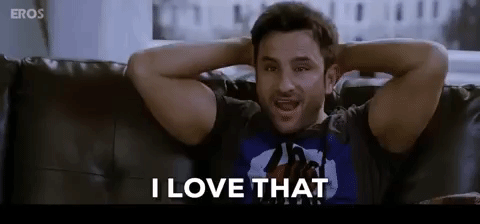 There's something very special that happens with each generation in Lundy's family, and although I can't tell anything else because I think it would be a spoiler, I think it was a great touch and a fantastic idea to explore, so I wanted to mention it anyway. It also opens many doors to new stories, which is cool.
I think the family dynamic is very well created, Lundy has grown up in an average family, where everyone has their place and everything is or seems to be perfect. But she has never really had support from her parents and that's interesting to analyze. I personally think that her parents do love all their children, but maybe they're very strict or they have never tried too hard to create a space where her daughter would feel happy, you know? I think that each one of you could have a different perspective on the matter
Something I love, is sisterhood in books. You know that I love books with strong bonds between brothers, and in this one, we can see that grow, and it was something unique for me.
The ending was so SMART, and honestly so heartbreaking, but so good at the same time. Although you can imagine how everything will end, you'll not be ready for and I had all the feelings, you guys. Undoubtedly, one of the most honest, interesting and real stories that I've come across in this series. I can't wait for the next book and knowing that it's going to be a while for it's release, makes me so sad lol. You need to read the book, I know you'll love it, and there's a great possibility that it will become your favorite 
---
---
4.5/5 ⭐️⭐️⭐️⭐️⭐️
---
---
 🌸 Feel free to leave your comment below, I always love to know what you think 🌸 
find me at