Title: Middlegame
By: Seanan McGuire
Pages: 528
Expected Publication: May 7th, 2019
By: Tor.com
Genre: Fantasy|Adult
You can buy it HERE: Book Depository
Meet Roger. Skilled with words, languages come easily to him. He instinctively understands how the world works through the power of story.

Meet Dodger, his twin. Numbers are her world, her obsession, her everything. All she understands, she does so through the power of math.

Roger and Dodger aren't exactly human, though they don't realise it. They aren't exactly gods, either. Not entirely. Not yet.

Meet Reed, skilled in the alchemical arts like his progenitor before him. Reed created Dodger and her brother. He's not their father. Not quite. But he has a plan: to raise the twins to the highest power, to ascend with them and claim their authority as his own.

Godhood is attainable. Pray it isn't attained.

|| Goodreads ||
---
---
I want to thank NetGalley and Tor.com for providing me with a copy in exchange for an honest review
OMG, this book is really FANTASTIC, I can't stop thinking about it. A while since I didn't come across a book as original and unique as this one, especially because it's a plot that never ceases to surprise and I was hooked from the first page, it's a bit slow but worth every moment. I loved it!. This book involves alchemy, and multiple temporal lines, in addition to a unique relationship between twins.
I realized that, although I usually mention the sensitive topics that we can find in the book, I've never included Trigger Warning in my reviews, as such, and after seeing on Twitter a long discussion about it, and seeing how important this is for readers, then I'll begin to include them from now on …
⚠️TW: Suicide Attempt, Depression & Gore/Violence Content 
This is probably the most complicated book to explain, but I'll try my best. This book is about twins, called Dodge and Roger, who have been created scientifically by an Alchemist named James Reed, who has been trying for about a hundred years to follow the directions of his own creator, the powerful alchemist, Asphodel Baker, trying to embody a universal concept called Doctrine of Ethos in the human body by dividing it in equal parts, within the twins bodies. In the case of Dodge and Roger, one of them is mathematics, while the other is language. Reed decides to deliver all these pairs of twins individually to couples to them to grow up in a natural way and see how they evolve. After a few years, the twins will begin to find each other and they'll realize that they're entangled in ways they still can't understand and that they handle a very dangerous power. Reed's real intentions behind the creation of these kids are darker than anyone imagined and plans to use them, once they're ready, to master an unimaginable power. 
I know the first thing you'll think is that it sounds confusing, and maybe it is!. At first when I was reading it I didn't know what to expect and I was really confused with all that alchemist vocabulary and scientific things that I didn't understand, but then, when the story is developing everything begins to be clearer and I've really found it fascinating, it's an idea that could only occur to a mind as brilliant as the author's, plus it shows that she has had to research a lot to write this book and that's something that's always appreciated
The plot, in general, is really fascinating, I felt hooked by the concept from the beginning, that first chapter is VERY well done to catch your attention, and you really don't want to stop reading until you find out what's happening. The book begins with the ending, and then we go back to the beginning to know the creation of the main twins and also to know a little more about alchemy, how it works and what are its foundations, plus we also know a little more about the goal that moves a woman as Asphodel and who moves now in the present to her creation, and apprentice, Reed. We'll also begin to meet the main characters, Dodge and Roger, since they're only children until their adult years, which I loved, I love following the characters for a large part of their lives, I think you get to know them more and create a much deeper connection with them. The book is very complex and it's cleverly told, jumps in time and plays a lot with temporal lines, which I LOVE. Every time I was reading I thought, how did I not write this myself? lol, because it has EVERYTHING I love in a book, from the brotherhood connection to crazy things happening with time and temporal lines. It's a book with a fairly hard content due to the number of murders and deaths that occur in the course of the story, so if bloody things impress you then I don't know if it's the book for you. But beyond that, I think it's amazing and it was very close to being a 5 star.
The characters are beautifully created, each of them contributes and is the protagonist of this story, they're very real and the depth of their development is great. I think all the main characters of the book are created through alchemy so they're not actually humans, which is very interesting, we read about their ambitions and desires and how their purpose influence their personality and behavior. Several of them are experiments created for a certain purpose but that doesn't stop them from feeling their own emotions and move according to their principles and needs. We'll talk a little about each of them, I'll try to be brief because with this book it's very difficult not to do spoilers lol 
We'll start with Roger and Dodger because they're our main characters, and I want to start by saying that I LOVE the wonderful connection between them, they were made to stay together to make strong together, and yet they were separated at birth. After a few years, they'll establish a mental connection unique and different, which makes them realize that they're connected in ways that still can not understand being so young. Both live in very stable homes with people who love them, and both know they're adopted but live far away from each other.
Roger is language, he can handle any tongue and has an extraordinary ability to learn any kind of language and words from a very young age, he feels that letters are his thing and he loves to spend all day writing, reading and learning new things. He was lonely as a kid, but when his story unfolds we can see how he's creating connections and friendships with other people, although he has never really felt as connected to someone as he's with Dodge, with whom he can communicate in a telepathic way, which they call "quantum entanglement". From my point of view, I think Roger is the sweet and supportive one. This character is colorblindness, and I think it's interesting to mention it since it's the first time I've crossed paths with a character with this peculiarity. I really love him.
Then we have Dodge, she moves like a fish in the water when it comes to math, she lives and breathes numbers, and doesn't see herself capable of doing anything else other than filling her room with mathematical problems, in fact, was able to solve one of the most difficult mathematical problems in the world since a very young age, which's impressive. She's the boldest, but at the same time, she's fragile although she never shows it. And although it's not easy for her to talk with others, because she doesn't have a facility with words, everything changes when she meets Roger and they begin a beautiful friendship. Dodger's mind is really brilliant and I love to follow her through time, I like how she thinks things always so fast, she's always one step ahead of others and I love that.
Reed is a smart and ruthless character, I think his ambition for power devoured everything else, I think it was a moment that maybe he thought that as, Asphodel, could improve the world with The Doctrine, but then the hunger of power changed his course. He'll never hesitate to eliminate whoever gets in his way, he has almost no emotion, very antipathetic, and the way he treats children as if they were objects or things, gives me chills, it's really spooky and it breaks my heart.
Leigh, I think it's by far, the most ruthless character in the book, she's Reed's creation and it's very scary, you guys. You really wouldn't want to be in her way, she has been the protagonist of the bloodiest scenes of the book. She's a very intelligent woman too, but her ideas are different from Reed's, although they want the same, I think Leigh would do anything and cross any limit to get it. She's a deadly machine, she reminds me of Terminator, I swear. She's working on her own children's creation, and that's how she creates Erin
Erin's an extraordinary character, I like her a lot because she starts out being very calculating, lying and lethal, in fact, she's something like Leigh's right hand, to end up transforming herself in something more. It's very interesting to follow her steps and see the world through her eyes since she's the one who has all the truth because unlike the twins, she does know what she really is, and what she was created for. There are many things that I would like to say about her but I can't because spoilers, but it' a surprising character, at first I didn't expect so much from her, but then her progress and development is magnificent
The writing style is very good, but the paced of the book is VERY slow, I spent more than a week reading this book, and I don't say it wasn't worth it, because it was. But I think it's something you should know. The fact that it's so complex makes you don't want to miss anything, so I re-read several parts to make sure I understood everything correctly, but I can't complain, was a lot of fun. It's a unique story like none I've read before, It's very deep, meaningful and incredible. The book is told on dates which makes it too interesting but also jumps from the future to the past and present so you have to be very careful not to miss anything.
I think the book explores identity, family and who you really are and what you would do for power. In addition, the main characters have to deal with problems of normal life too, and that makes it feel very real even though the base of the book is 100% fantasy. I loved exploring the relationship of the twins and how was evolving as the years go by, this kind of relationship I like much more than romance, so if you feel the same you should give this book a chance as it almost doesn't have romance or at least doesn't touch it in a deep way.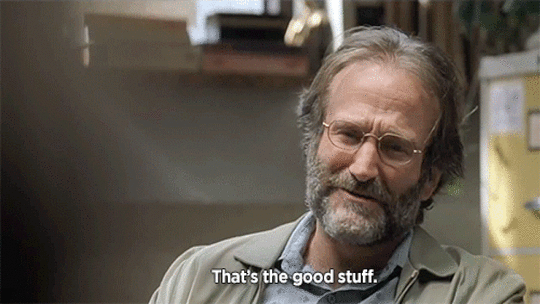 There are a couple of scenes at the end that I think are quite long and unnecessary, and also kind of weird, and that's why my rating hasn't been higher, but it's not very serious really everything I remember from the book is wonderful so I can't complain. I highly recommend the book if you want to read something different, full of suspense, tension, and unique relationships. Also if you like science and how it can be used to create life and all those types of concepts, you'll love this one too. Another thing is that if like me, you love "Wibbly wobbly, timey wimey" things, it's one of my favorite aspects. And, If you like the author, you can't miss this book is WONDERFUL and deserves great recognition and a lot of love because it's not an easy book to write and is perfectly executed
---
---
4.5/5 ⭐️⭐️⭐️⭐️ 💫
---
---
🌸 Feel free to leave your comment below, I always love to know what you think 🌸 
find me at