💫 Hi guys, I hope you're having a beautiful day! Today I bring you another part of our series, the book meme "Down the TBR Hole", which I'm doing hoping that it will help me to reduce the number of books that are in my current TBR. 
My plan is to upload this meme every week where I'll show you 5 books of which I'll choose which one I'll keep or get rid of. I want to make this weekly meme as interactive as possible, so I'll be consulting a lot with you, to decide what to do. There will be those books which I'll be interested in (Keep), those which I'll not be interested in anymore (GO) and those which I'll not be sure about, and with those, I'll need your help. So please, let me know all your thoughts in the comments and I'll be able to take my decision and let you know in the next post. 💫
I'm very happy because I've seen that you have participated a lot in the previous post, leaving me your comments, so I'm super excited to continue with this weekly meme.
If you're doing the same meme right now, let me know so I can check your post out and leave my thoughts there 💖
---
---
Previous Posts
---
Rules
 💫 Go to your Goodreads to-read shelf.
 💫 Order on ascending date added.
 💫 Take the first 5 (or 10 (or even more!) if you're feeling adventurous) books. Of course, if you do this weekly, you start where you left off the last time.
 💫 Read the synopses of the books
 💫 Decide: keep it or should it go?
---
---
☕️  Keep or Go? || Previous Week Decision ☕️  
The Burning Sky (The Elemental Trilogy #1) by Sherry Thomas
|| Goodreads ||
Well, here we are to decide what I'll do with this book after all. I've been thinking about it and to be honest I don't think it's something that I ever really want to pick it up to read. There are countless stories about a "chosen one" that will save the world and blah blah blah. So although the promise of elemental magic is good, I'll not be reading this whole thing just for that. It has a love triangle and that's not something that really stops me from reading a book, because I think that if it's well done it can be entertaining, but this time is another reason that has convinced me that this could be a pretty average book for me, so, goodbye
 💫 GO 💫
---
☕️ #1 – Everneath (Everneath #1) by Brodi Ashton
|| Goodreads ||
I just read the synopsis and I'm laughing because it sounds like any other paranormal book of that time. Evidently, there was something with the sexy guys from hell 😂. OMG, it's a bit difficult to decide because I feel that I've had this book FOREVER in my TBR and it's so silly, cause I always think that I'm going to read it and I end up not doing it, it also has mythology in it and that's something that, you know, I love. But … I don't know, I was reading some reviews to clear my mind and then I realized that it's a re-telling of the story of Hades and Persephone and I've already read about it so it's not something I want to read right now
I feel emotional because it's a book that I've had for some many years, I suppose, but it's time to move on
 💫 GO 💫
---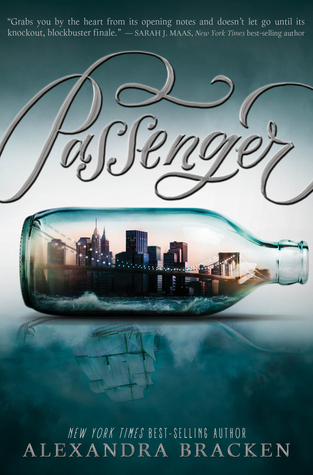 ☕️ #2 – Passenger (Passenger #1) by Alexandra Bracken
|| Goodreads ||
This book sounds SO good!, and now even though it has been a while since I added it to my TBR I still want to read it. It sounds like something I'll love, has time travel and I love Alexandra Bracken, so there's no doubt about my decision.
I know that people either love it or hate it, so I'll try to lower my expectations, but even so, I feel that I'll be one of those who love it, there's something in this book that makes me trust on him, so let's hope it's as epic as it sounds
 💫 KEEP 💫
---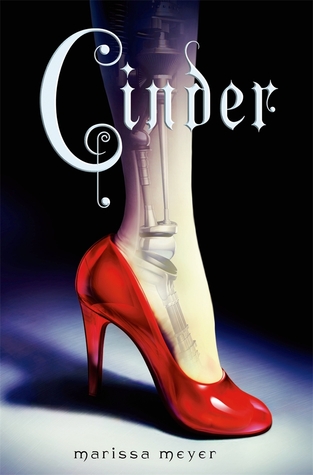 ☕️ #3 – Cinder (The Lunar Chronicles #1) by Marissa Meyer
|| Goodreads ||
I've never read a book by Marissa Meyer before, so I'm very intrigued by finally doing it and this one sounds quite original, I also know that the saga is very beloved and I think I could enjoy it despite being sci-fi since it is a difficult genre for me. I like that's a dystopian, futuristic re-telling thing, it sounds very interesting, it's also about Cinder being a cyborg, and I'm like WHAT!, but I've heard good things, especially from the third book, which seems to be the most loved. So I'll give it a chance, I confess that I don't have many expectations but I'm curious to see how I'll feel about it once I read it.
 💫 KEEP 💫
---
☕️ #4 – Grave Mercy (His Fair Assassin #1) by Robin LaFevers
|| Goodreads ||
OMG, this book sounds so INCREDIBLY Badass!, I'm all for that blurb. Obviously, I'm very interested in reading this one!, I feel it's a very strong and powerful story about an incredible female protagonist, so I can't wait. I understand that every book in this saga or trilogy, I'm not sure, follows a different character and I find that very cool, so if I like this one, then I can read the following books as well.
It will be my first book by Robin LaFevers, so I'm excited as I've seen that she just released a new book, maybe in the same universe. Some of you have already recommended this book to me a couple of times, and I've seen great reviews so it sounds fantastic and I'm happy to keep it in my TBR
 💫 KEEP 💫
---
☕️ #5 – Reboot (Reboot #1) by Amy Tintera
|| Goodreads ||
I use to think that this book sounded so incredible, but now that I've read the blurb again, I don't think the same. I think the main idea is interesting, I like that is about people who improve humans and they come back as Reboot and they're more powerful and faster and that's very interesting, really, but at the same time, I always get disappointed when I read sci-fi books, It's not my favorite genre, as I said before so it's not something that calls my attention anymore.
On the other hand, I still want to read another book by the author and for that, I'll be reading Ruined because I really find that much more interesting
 💫 GO 💫
---
---
Books Removed in this Post: 3
Books Removed in Total: 7
---
---
Guys, I hope you enjoyed it! and you know that I want to know everything you think about all these books, so let me know in the comments!! 💕 
find me at