Title: Lighter Than My Shadow
By: Katie Green
Publication: October 3rd 2017
By: Roar
Genre: Graphic Novels-Nonfiction-Autobiography-Mental Health-ARC
Like most kids, Katie was a picky eater. She'd sit at the table in silent protest, hide uneaten toast in her bedroom, listen to parental threats that she'd have to eat it for breakfast.

But in any life a set of circumstance can collide, and normal behavior might soon shade into something sinister, something deadly.

Lighter Than My Shadow is a hand-drawn story of struggle and recovery, a trip into the black heart of a taboo illness, an exposure of those who are so weak as to prey on the vulnerable, and an inspiration to anybody who believes in the human power to endure towards happiness. 
---
---
I want to thank NetGalley and Diamond Book Distributors for providing me with this copy in exchange for an honest review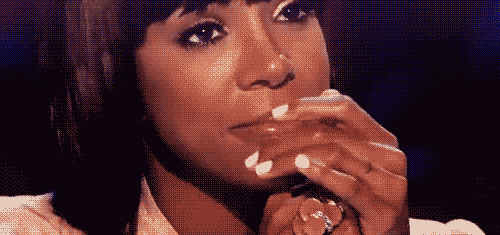 I went to this book without knowing anything about it and it has left me pleasantly impressed, the work put in here is so good. I just found out that it's a kind of autobiography, since the book tells the journey for which the author has had to cross and is even more meritorious and I think that Katie Green has been very brave in transmitting part of her life on the paper and letting all of us see it and alows us to live that part of her story together with her, is so inspirational
The art is exceptional, is simple, clear and conveys all feelings in a unique way , I believe that I'll never be able of putting myself in the place of someone who is or has experienced such pain and emptiness that comes with this disease, which is the food disorder, but in a way, this graphic book helps us to understand better what happens in the minds of the people who are going through this and the much deeper reasons for which this disease is generated. To put yourself in that place just for a moment is very painful, but also opens your eyes and is really moving
The way the graphics explain the whole thing is amazing and very shocking at the same time, it's really hard, it will hit you hard without any doubt, I had to stop in moments because it was that hard guys. I still recommend it a lot, I feel it's a unique opportunity to put yourself in the skin of a person who is going through an eating disorder. You can feel each of her emotions, her struggle and how she's dragged over and over by the disease, it's really heartbreaking, but bravery and strength are also present here, so I couldn't recommend it more, especially if you're going through something similar or someone close to you is going through something similar, this one could be inspiring and even help people.
---
---
Rating
4.5/5 Stars
---
---
Feel free to leave your comment below, I always love to know what you think

🙂
find me at