Hi guys, I hope you're having a great start to the week, today I bring you my September Wrap Up, where I tell you about my readings of the month.
This month has been pretty good, I have read the same amount of good books as not so good books. It has been a surprise for me to have been able to read 7 books in the month of September(5 were ARCs YAY !, I have lowered my amount of ARCs a lot which is so rewarding), which makes me very happy, even so, I always prioritize the quality to the quantity and I've had a mixed month, I liked alot several of my reading, but I've also put 1 star to one of them which is a shame, so without further ado, let's begin!
---
---
ARCs of the Month
Topics as delicate as food disorder and mental illness are touched in this autobiographical graphic novel, which if you read it sure reaches your heart, I recommend it a lot because I think it will opens your eyes and you'll see the harsh reality by wich people who suffer from this type of disease have to go through. Now if you're a sensitive person I recommend you caution. It was my first graphic novel and one that I'll surely remember forever. Plus, the graphics of the novel are clear and simple, but they show in a raw and perfectly way what is attempted to express
Lighter Than My Shadow by Katie Green (4.5/5 Stars) SHORT REVIEW HERE
---
This book is so much fun OMG, I recommend it alot if you want to read something paranormal-romantic, with a little bit of action. Plus, so fast-paced reading. Not only it's a very easy read, but it's also very addictive and although the idea of the paranormal aspect is quite original, aren't the characters, this book is similar to Twilight or the Lux saga, it's so much alike those types of books. We have the handsome new guy who obviously keeps a secret and the not-popular girl who doesn't know how pretty she is lol. Even so, it's worth giving a chance, you'll have fun
Black Bird of the Gallows by Meg Kassel (4/5 Stars) REVIEW HERE
---
I've had so many problems with this book, I didn't like it at all.
It has a very strange and creepy family dynamic, and in many cases it was close off the inappropriate and I'm not a "politically correct" person or anything, but was difficult to pass through it. And the parts that aren't problematic have seemed boring to me, so basically it's not the book for me, at all. The idea was good, but it wasn't well executed. My review is much more detailed and there I talk about my problems with this book
When I Cast Your Shadow by Sarah Porter (1/5 Stars) REVIEW HERE
---
This book touches on the subject of grief for a loss of a loved one and how it's followed after this. Also touches on a subject such as suicide, which is so important and not touched so often in books, this time is touched with alot of respect which is great. I've enjoyed it, it's not a bad book, I liked how it explores the different ways in which you can live loss, from the suffering, the negation, until the acceptance. Was touched with some humor too, which makes reading much lighter. Personally I expected a little more and I feel it was hard to get into it in the beginning, I also think that the main character has a somewhat superb attitude and although it improves toward the end I can't let it pass
Things I'm Seeing Without You by Peter Bognanni (3/5 Stars) REVIEW HERE
---
I finished this one yesterday, October 1, but anyway I feel I read it mostly in September so I'll put it here lol.
I liked some aspects more than others, I want to highlight the writing style that I've loved and I want to tell you that although I'm not a fan of Sci-Fi, I feel that I've enjoyed it a little bit more than other times, but I'm still not sure about the plot and I'm like meh. Maybe if you feel that the genre is something you like, you'll enjoy it more than I do, and a mystery book that is located in a super technological future it's so interesting, just don't love this one although it was good
Uncanny by Sarah Fine (3/5 Stars) SHORT REVIEW HERE
---
---
Other AMAZING books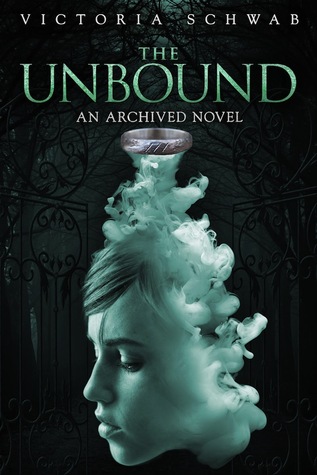 OMG you guys, this book is amazing, much better than the first. More dark, more creepy, more shocking and more characters lol. It was so good, left me wanting for more because I feel the end is so open, and we don't have another book, that's so sad. Although the romantic aspect wasn't my favorite thing, we have alot of great aspects, like a lot more action, the characters are unique and have such individual and real peronalities, I loved that, also in the end, Mackensie has grown so much and I appreciate that a lot.
I want to read more by Victoria Schwab right now!
 The Unbound (The Archived #2) by Victoria Schwab (4.5/5 Stars) REVIEW HERE
---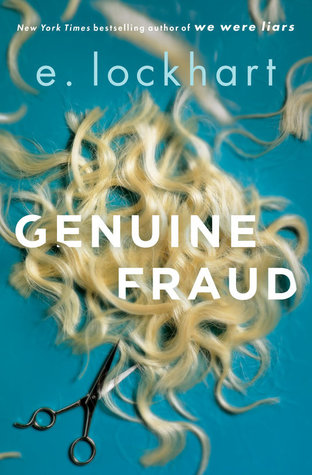 This book was one of my most anticipated this year and it wasn't only what I expected from the author but it was much more than that!. SO AMAZING, I still love more We Were Liars it will always have that place in my heart, but Genuine Fraud is fantastic. The E. Lockhart writing style is beautiful and I feel that she always writes in such a unique and smart way, I never see the endings coming and that is why I would never lose any of her books. The mystery that this book contains is great, also the plot is told in reverse, from the present to the past and thus we are able to understand who is the main character and why of her actions. I would talk all day about this book but as I said in the review I think it's better that you don't give any clue about it and that you get into it without knowing anything at all, that way you'll enjoy it even more.
Genuine Fraud by E. Lockhart (4.8/5 Stars) REVIEW HERE
---
---
What has been your favorite reading of the month?
Feel free to leave your comment below, I always love to know what you think

🙂