⚡️ Hi, friends! I hope you're having a wonderful day surrounded by the best readings & wonderful moments! ❤️ Today, and for the rest of December, we'll be chatting a bit about the books I've read this year, and we'll be doing a kind of annual wrap-up by rating the books in different ways during each post. Here below will be the link to my previous end of the year's post if you want to check it out, but today we'll focus on the books that have surprised me the most and those that have disappointed me the most this 2021. 😍 
As always, I'll make it perfectly clear what I mean by this and what we'll encounter during this post. As a first instance, when I refer to "surprising" books, for me they're those books that maybe I expected less or didn't have high expectations and ended up surprising me, on the other hand, those "disappointing" books are those that couldn't completely fulfill my expectations because probably the hype was high or I was expecting more than what I got. This isn't to say that these books are bad books, in fact, no book is bad, that's super subjective, but simply they're books that have fallen a little short of what they promised under my point of view. While the others are books that have left me very impressed in the best way. 👏🏻
I don't like to repeat books during my end of the year series, so none of these books will be in my favorite or least favorite books post, but they're those books that have been mostly in the middle of it all, and yet I think they're worth talking about, and I'm excited to share my humble opinion with you.
Maybe I've already mentioned this and although it seems obvious, it's very important for me to let you know that I deeply respect each one of your opinions and I love that you can share your ideas and thoughts with me about each book, even when we don't agree the first thing is respect and it's always fun to talk about it with love and cordiality. I really love to hear what you think so feel free to let me know!
I hope this post is entertaining for you, thank you SO SO much for sharing this post series with me, and without further ado…. LET'S GET STARTED!⚡️ 
⚡️ Lies Like Wildfire by Jennifer Lynn Alvarez | This book was so gripping from the very first moment, honestly I usually love a good mystery, but I don't know why I didn't have all my expectations set on this book, and it really ended up surprising me for the better. What impressed me the most and why I think this book deserves a mention and highlight in this post, is that the characters are very particular and unlikeable. We follow a group of kids that although they seem to be friendship goals from the outside, in reality, they hide many secrets and lies, and in addition, they cover themselves up after having committed an illegal act that has left their town devastated, they'll go to the ultimate consequences to hide what has happened and get away with it. What seemed like a simple reunion of friends ends with a raging fire and a mysterious death, I really recommend it if you're up for a crazy ride, full of ups and downs, and an unexpected ending. This was a great work and I look forward to reading more from the author in the future.
Published September 7th, 2021 by Delacorte Press
⚡️ The Helm of Midnight (The Five Penalties #1) by Marina J. Lostetter | This book is the perfect example for me of trying to do a lot during a book by combining fantasy, mystery, and a dark murder plot with a hint of magic, and doing it perfectly so that everything is just right.
A book that I really didn't know what to expect when I started reading it, but it has left me so impressed that I still remember it today, and I'm certainly excited to read the next book in this series. In this story, we focus on a serial killer that lurks in the streets of a fantasy world and explore the meaning and history of magical artifacts that can unleash a dark and terrible power in the wrong hands.
I love that we jump from past to present while also following several POVs, I know it sounds like a lot to absorb, and at the beginning, it might be a bit confusing, but this book makes a mystery interesting and gripping enough to want to keep reading, and the fantasy element as a scenario and magic is incredible and very unique.
Published April 13th, 2021 by Tor Books
⚡️ The Dead House (The Dead House #1) by Dawn Kurtagich | This is one of those books I somehow expected to like, but it exceeded my expectations and gave me even more of the story than I would have asked for. In this case, I especially came across a very unique and dynamic format to read in a story that's told entirely through interviews, cameras, and intimate diaries, among others. This is a paranormal story told in a documentary style that although it seems almost predictable it's not and gives the reader a unique experience where even each of us can interpret the ending and its meaning differently. I also highlight the way in which the plot is quite dual about what's happening, giving us one side more psychological and the other paranormal, which makes the reading experience very entertaining since, in my case, I was all the time trying to guess what was really happening, and for what it's worth I couldn't see the ending coming. Plus: the exploration of mental health is important here & the sisterhood relationship it explores is very interesting to read.
Published August 6th, 2015 by Orion Children's Books
⚡️ White Fox by Sara Faring | As always, I clarify that these books aren't bad books, I just expected a lot from them and maybe they didn't convince me and that's valid too. In this case with White Fox, my expectations were high, I must confess that the hype was there, and I thought I would love it. When I got into this story I loved the atmosphere as well as the idea of the plot, and even though it explores a bit the problematic relationship between sisters and childhood traumas, which is interesting to read, it didn't convince me because it lacked a bit of development in several areas, one of them: the characters, who seemed to me they even shared voices and clearly lacked distinction. Another factor that wasn't what I expected is how the story is structured, and this is certainly very personal, but in this case, it didn't work very well for me as I found it confusing as it jumped from one moment to the next, with similar voiced characters, notes from the girls' mother and an over descriptive style it can be a little difficult to focus at times. Still a story that I would recommend if you want to read something atmospheric, a good idea with dark tones and a realistic plot twist.
Published September 22nd, 2020 by Imprint
⚡️ Sweet & Bitter Magic by Adrienne Tooley | This book has something really lyrical and atmospheric that within the fantasy genre is beautiful to find, I also highly enjoyed the idea behind the characters, and their development, but even though the first half was very solid the second half does not have the same intensity in plot and becomes a somewhat predictable story. It's not a bad book obviously, but I do feel that I expected a lot more from it after reading the synopsis, and I think it fell short of my expectations. I also felt that towards the end the conflicts are resolved too easily and that takes away from the weight of the whole first part, which is a shame. Still, a fantasy book with entertaining and magical ideas that can be easily enjoyed, perhaps a clearer development of the plot itself and a better-created ending could have enhanced this read.
Published March 9th, 2021 by Margaret K. McElderry Books
⚡️ The Taking of Jake Livingston by Ryan Douglass | This book is amazing in terms of atmosphere and I think the author has done a great job in conveying the emotions, yet I expected much more from this book in terms of plot, which isn't bad and becomes very original, but I don't feel it's well written, the way it's constructed is difficult to understand and read at times too, and this can be a bit distracting from the story itself. Also, from my point of view, it's a book that tries to do too much, by this I mean that I think it tries to touch too many topics in a very short period of time and this can be detrimental sometimes because you don't have enough time to explore and give the importance that each of these topics deserves, sometimes less is more.
Even though, the creepy scenes are very well created.
Published July 13th, 2021 by Putnam
 📖 I've been recently included in the most recent article Twinkl's top picks for book bloggers by the international educational publisher, Twinkl!
‼️ Visit & Support The Definitive Book Blogger List 📢 
Hope you enjoyed the post, guys! I really wanted to upload it earlier, but I've been swamped with work, so I'm sorry, loves, there are fun end-of-the-year posts coming up anyway! ❤️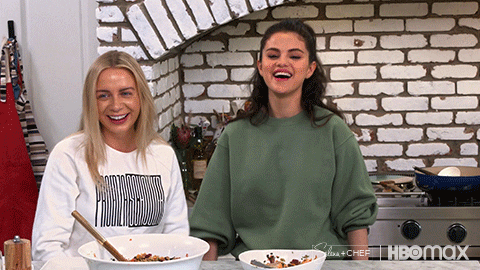 You can support me & to my content by buying me a Ko-fi or Buy me a Coffee
⚡️ Time to Chat! Which books have been a surprise for you this year? and Which ones have been disappointing? Why? & lastly, Have you read the books I mentioned? What do you think about them? Let me know everything in the comments, you know I love to know what you think! ⚡️