🌟 Hi, guys! I hope you're having a wonderful day full of good readings!❤️ Today I bring you one of my much-loved book tags, which I enjoy doing every year, and I'm super excited to share a bit with you about my latest bookish plans for this year and some that I have for 2021 as well, which I hope brings only blessings to each one of us. 😊
This book tag I'm sure many of you already know, it's The End of the Year Book Tag, where I'll be answering some fun questions and sharing other bookish things. I've been tagged by two beautiful people and wonderful book bloggers this year: Jenna| Bookmark your Thoughts | & Nikki | The Night is Dark and Full of Books | I love them both with my heart and they're also truly INCREDIBLE bloggers, so don't hesitate to visit them, I know you won't regret it. 😍😍
I feel that maybe I'm a little late with this tag, but I've decided to do it anyway, you know that I love these end of the year posts and I think is fun to open this round of "end of the year post" with this classic tag book that we love so much. I hope you enjoy it, you know that in addition to share with you a little about my plans and others, I also want to know your own answers in the comments and know what you think about the books that I'll be mentioning, so don't hesitate to let me know everything!!! 😄 Now without further ado, Let's STARTED! 🌟
🌟 Are there any books you started this year that you need to finish? 🌟
Of the books that I've DNFed this year I really have no desire to pick up any of them again, especially as you already know, one of my great disappointments was Ninth House, but I do can mention these two to you, that even though I didn't start them this year, I still feel like giving them a chance sometime again.
As for Serpent & Dove by Shelby Mahurin, I started it last year, and I wasn't feeling it at all, so I put it down and never pick it up again, totally my fault with this one, though, it just seemed a bit dense at the time, but the plot sounds super interesting, so I want to give it another chance.
On the other hand, Undead Girl Gang by Lily Anderson seems to me that has a fun concept that I would like to try again, when I read it, it really didn't get my attention enough, but many of you have told me that it's worth it, so I'll give it a second chance, hopefully, the next year.
---
🌟 Do you have an autumnal (Spring) book to transition into the end of the year? 🌟
This is a question that I cannot answer as such either because here I'm in spring and we're in transition for the summer, so I'll turn the question around and share with you the two books that I would love to read as a transition between seasons! One of them is Felix Ever After by Kacen Callender of which I've heard only wonderful things, I think it will be a quick read, but I also know that it will be full of feelings since the story sounds super emotional, so should prepare myself to read it, but still, It sounds like a book that I'll love & on the other hand, I have Beach Read by Emily Henry, another book that I've only heard positive things about, and also I'm very curious to know how I'll feel about it because you know romance heavy books aren't my jam, but this time I'm intrigued, I think it could be fun, so we'll see! *fingers crossed*
---
🌟 Is there a new release you're still waiting for? 🌟
From this last month of the year, my most anticipated is A Sky Beyond the Storm (An Ember in the Ashes # 4) by Sabaa Tahir, it's probably one of my most anticipated of the whole year!! I'm planning to do a marathon of the series to go for this one with all the information fresh in my head, so super excited!!! I think it will be fun and I know Sabaa will make me cry, so another book that I have to prepare myself for, I love my babies, so I hope nothing bad happens to them.
---
🌟 What are three books you want to read before the end of the year? 🌟
If you've already seen my December TBR then you already know that I'm so excited to read these three series finales this month, which I'll do once I finish reading my ARCS. On the one hand, we have The Toll (Arc of a Scythe # 3) by Neal Shusterman, which I literally can't wait to read!! I don't know how this story will end and this book is undoubtedly intimidating, but I need to discover it, I adore this world, is one of the most incredible dystopian worlds I've read! On the other hand is Unravel the Dusk (The Blood of Stars # 2) by Elizabeth Lim, of whom I've heard mixed things, but still I'm excited to read it, I think it has beautiful aesthetic scenes, the characters are interesting and above all, I love the amount of mythology and magic it has & last but not least, I'll read the book of one of my favorite authors in the world Night of the Dragon (Shadow of the Fox # 3) by Julie Kagawa, this is SO exciting, especially cause I want to know what will happen with the characters with whom I end up loving much more than I thought I would, it's a beautiful story as well, I think this conclusion will be full of action, so we'll see what happens, I know it has the potential to break my heart, so I hope it doesn't lol.
---
🌟 Is there a book you think could still shock you and become your favourite of the year? 🌟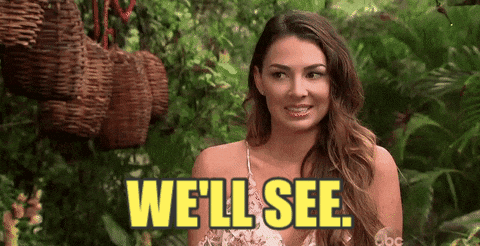 I think any book named above has the potential to be a new favorite, especially The Toll!
---
🌟 Have you already started making reading plans for 2021? 🌟
Unlike previous years where I was super ambitious, I think my only goal for next year will be to take it easy, I'm usually a planner, but this time I've decided that the best thing would be to plan a little each month, the world is so unpredictable these days that you never know what will happen, so I prefer to enjoy every little thing.
As for my readings, I really want to give a chance to some new genres that I don't usually read and above all, I'll prioritize the books that I REALLY want to read, so for this, I plan to make mini-lists, which I will explain later in future posts.
On the other hand, I would like to do some personal reading challenges to share the experience of them here with you, I think it will be fun & as for the blog I still don't know, I really have many ideas, but I'll gradually see what it feels good, I plan some new series and above all, continue spreading the love I feel for the community and enjoying this little place that's my blog.
I plan to post maybe next year some of my goals regarding blogging and reading, so we'll talk more about it soon.
---
Credits for the source of the original image HERE
I hope you enjoyed spending this little time with me, cause I always do! Thank you SO much for being there & you know that you're tagged by me if you feel like doing the tag, I'd love to know your own answers ❤️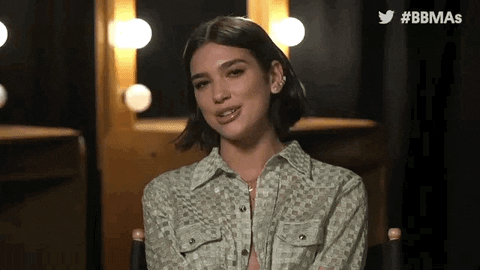 You can support me & to my content by buying me a Ko-fi or Buy me a Coffe
🌟 Now is your time to share with me! Do you already have any plans for 2021? & What books do you still want to read before the year ends? Let me know everything in the comments, you know I love to know what you think 🌟