☀️ Hi, guys! I hope you're having a beautiful day, full of good readings & amazing moments.❤️ Super excited for today's post, this is the beginning of a new series of super chill posts that I'll be bringing you every Sunday from now on! 🥳 These will be our "Colorful Bookish Sundays" and it will be, basically, to organize my priority list, choosing some books from my Goodreads TBR to add to my list which I'll check every month when creating my monthly TBRs, that way I hope to start reading those books that I'm most excited about, so they don't end up in my TBR for years as many of them are already doing 😅
You may not know this, but I have a mini book list that I go to when I build my TBR every month, but it's super outdated and I've been wanting to renew it for a while now, so I thought it would be a fun and different idea to do it, and also share with you the process and know your thoughts, which always helps me a lot to make decisions.
I'm looking to give to this post series a fun and relaxed look, so I decided to show you a specific color every Sunday, I LOVE some good beautiful covers and even more when there's a beautiful color palette in them, so I think it could be interesting organize them by color, chat a little about them, and as always try to organize myself better with my books and my future readings 😍 & you can know what color we'll play every Sunday based on the icon that will accompany the title, but I'll also let you know below.
The dynamic will be to show you the selected books and then separate them by categories to finally make a decision of which one/ones will be my choice to add to my list of priorities and obviously, I would love to know what you think about them! 👏🏻 👏🏻 👏🏻
I'm SO happy to bring you posts on Sundays again, it seems like a fun idea and hopefully, it will be entertaining for both you and me. 🥺 I hope you like it, I know it sounds weird now and you're probably thinking "Sofi, what are you doing?" 😂 but have patience, I promise I'll do my best and we'll see how the idea progresses over time. I LOVE YOU ❤️, thanks for the constant support, it means a lot to me, so now get comfortable, prepare your favorite drink and let's start! ☀️
Previous "Colorful Bookish Sunday" Posts: PINK – GREEN
Today's color is:
🍓

RED

🍓
🍓 When We Were Magic by Sarah Gailey | A moving, darkly funny novel about six teens whose magic goes wildly awry from Magic for Liars author Sarah Gailey, who Chuck Wendig calls an "author to watch."
Keeping your magic a secret is hard. Being in love with your best friend is harder.
Alexis has always been able to rely on two things: her best friends, and the magic powers they all share. Their secret is what brought them together, and their love for each other is unshakeable—even when that love is complicated. Complicated by problems like jealousy, or insecurity, or lust. Or love.
That unshakeable, complicated love is one of the only things that doesn't change on prom night.
When accidental magic goes sideways and a boy winds up dead, Alexis and her friends come together to try to right a terrible wrong. Their first attempt fails—and their second attempt fails even harder. Left with the remains of their failed spells and more consequences than anyone could have predicted, each of them must find a way to live with their part of the story.
---
🍓 Monday's Not Coming by Tiffany D. Jackson | Monday Charles is missing, and only Claudia seems to notice. Claudia and Monday have always been inseparable—more sisters than friends. So when Monday doesn't turn up for the first day of school, Claudia's worried. When she doesn't show for the second day, or second week, Claudia knows that something is wrong. Monday wouldn't just leave her to endure tests and bullies alone. Not after last year's rumors and not with her grades on the line. Now Claudia needs her best—and only—friend more than ever. But Monday's mother refuses to give Claudia a straight answer, and Monday's sister April is even less help.
As Claudia digs deeper into her friend's disappearance, she discovers that no one seems to remember the last time they saw Monday. How can a teenage girl just vanish without anyone noticing that she's gone?
---
🍓 Fireborne (The Aurelian Cycle #1) by Rosaria Munda | Game of Thrones meets Red Rising in a debut young adult fantasy that's full of rivalry, romance… and dragons.
Annie and Lee were just children when a brutal revolution changed their world, giving everyone—even the lowborn—a chance to test into the governing class of dragonriders.
Now they are both rising stars in the new regime, despite backgrounds that couldn't be more different. Annie's lowborn family was executed by dragonfire, while Lee's aristocratic family was murdered by revolutionaries. Growing up in the same orphanage forged their friendship, and seven years of training have made them rivals for the top position in the dragonriding fleet.
But everything changes when survivors from the old regime surface, bent on reclaiming the city.
With war on the horizon and his relationship with Annie changing fast, Lee must choose to kill the only family he has left or to betray everything he's come to believe in. And Annie must decide whether to protect the boy she loves . . . or step up to be the champion her city needs.
From debut author Rosaria Munda comes a gripping adventure that calls into question which matters most: the family you were born into, or the one you've chosen.
---
🍓 Unravel the Dusk (The Blood of Stars #2) by Elizabeth Lim | Maia Tamarin's journey to sew the dresses of the sun, the moon and the stars has taken a grievous toll. She returns to a kingdom on the brink of war. The boy she loves is gone, and she is forced to don the dress of the sun and assume the place of the emperor's bride-to-be to keep the peace.
But the war raging around Maia is nothing compared to the battle within. Ever since she was touched by the demon Bandur, she has been changing . . . glancing in the mirror to see her own eyes glowing red, losing control of her magic, her body, her mind. It's only a matter of time before Maia loses herself completely, but she will stop at nothing to find Edan, protect her family, and bring lasting peace to her country.
YA fantasy readers will love the sizzling forbidden romance, mystery, and intrigue of Unravel the Dusk.
---
🍓 Where Dreams Descend (Kingdom of Cards #1) by Janella Angeles | In a city covered in ice and ruin, a group of magicians face off in a daring game of magical feats to find the next headliner of the Conquering Circus, only to find themselves under the threat of an unseen danger striking behind the scenes.
As each act becomes more and more risky and the number of missing magicians piles up, three are forced to reckon with their secrets before the darkness comes for them next.
The Star: Kallia, a powerful showgirl out to prove she's the best no matter the cost
The Master: Jack, the enigmatic keeper of the club, and more than one lie told
The Magician: Demarco, the brooding judge with a dark past he can no longer hide
Where Dreams Descend is the startling and romantic first book in Janella Angeles' debut Kingdom of Cards fantasy duology where magic is both celebrated and feared, and no heart is left unscathed.
🍓 Tunnel of Bones (Cassidy Blake #2) by Victoria Schwab | Trouble is haunting Cassidy Blake . . . even more than usual.
She (plus her ghost best friend, Jacob, of course) are in Paris, where Cass's parents are filming their TV show about the world's most haunted cities. Sure, it's fun eating croissants and seeing the Eiffel Tower, but there's true ghostly danger lurking beneath Paris, in the creepy underground Catacombs.
When Cass accidentally awakens a frighteningly strong spirit, she must rely on her still-growing skills as a ghosthunter — and turn to friends both old and new to help her unravel a mystery. But time is running out, and the spirit is only growing stronger.
And if Cass fails, the force she's unleashed could haunt the city forever.
---
🍓 Night Film by Marisha Pessl | On a damp October night, 24-year-old Ashley Cordova is found dead in an abandoned warehouse in lower Manhattan. Though her death is ruled a suicide, veteran investigative journalist Scott McGrath suspects otherwise. As he probes the strange circumstances surrounding Ashley's life and death, McGrath comes face-to-face with the legacy of her father: the legendary, reclusive cult-horror film director Stanislaus Cordova–a man who hasn't been seen in public for more than thirty years.
For McGrath, another death connected to this seemingly cursed family dynasty seems more than just a coincidence. Though much has been written about Cordova's dark and unsettling films, very little is known about the man himself.
Driven by revenge, curiosity, and a need for the truth, McGrath, with the aid of two strangers, is drawn deeper and deeper into Cordova's eerie, hypnotic world. The last time he got close to exposing the director, McGrath lost his marriage and his career. This time he might lose even more.
---
🍓 The Shadows Between Us by Tricia Levenseller | Alessandra is tired of being overlooked, but she has a plan to gain power:
1) Woo the Shadow King.
2) Marry him.
3) Kill him and take his kingdom for herself.
No one knows the extent of the freshly crowned Shadow King's power. Some say he can command the shadows that swirl around him to do his bidding. Others say they speak to him, whispering the thoughts of his enemies. Regardless, Alessandra knows what she deserves, and she's going to do everything within her power to get it.
But Alessandra's not the only one trying to kill the king. As attempts on his life are made, she finds herself trying to keep him alive long enough for him to make her his queen—all while struggling not to lose her heart. After all, who better for a Shadow King than a cunning, villainous queen?
---
🍓 Witches of Ash and Ruin by E. Latimer | Modern witchcraft blends with ancient Celtic mythology in an epic clash of witches and gods, perfect for fans of V.E. Schwab's Shades of Magic trilogy and A DISCOVERY OF WITCHES.
Seventeen-year-old Dayna Walsh is struggling to cope with her somatic OCD; the aftermath of being outed as bisexual in her conservative Irish town; and the return of her long-absent mother, who barely seems like a parent. But all that really matters to her is ascending and finally, finally becoming a full witch-plans that are complicated when another coven, rumored to have a sordid history with black magic, arrives in town with premonitions of death. Dayna immediately finds herself at odds with the bewitchingly frustrating Meiner King, the granddaughter of their coven leader.
And then a witch turns up murdered at a local sacred site, along with the blood symbol of the Butcher of Manchester-an infamous serial killer whose trail has long gone cold. The killer's motives are enmeshed in a complex web of witches and gods, and Dayna and Meiner soon find themselves at the center of it all. If they don't stop the Butcher, one of them will be next.
With razor-sharp prose and achingly real characters, E. Latimer crafts a sweeping, mesmerizing story of dark magic and brutal mythology set against a backdrop of contemporary Ireland that's impossible to put down.
---
🍓 House of Earth and Blood (Crescent City #1) by Sarah J. Maas | Bound by blood.
Tempted by desire.
Unleashed by destiny.
Bryce Quinlan had the perfect life—working hard all day and partying all night—until a demon murdered her closest friends, leaving her bereft, wounded, and alone. When the accused is behind bars but the crimes start up again, Bryce finds herself at the heart of the investigation. She'll do whatever it takes to avenge their deaths.
Hunt Athalar is a notorious Fallen angel, now enslaved to the Archangels he once attempted to overthrow. His brutal skills and incredible strength have been set to one purpose—to assassinate his boss's enemies, no questions asked. But with a demon wreaking havoc in the city, he's offered an irresistible deal: help Bryce find the murderer, and his freedom will be within reach.
As Bryce and Hunt dig deep into Crescent City's underbelly, they discover a dark power that threatens everything and everyone they hold dear, and they find, in each other, a blazing passion—one that could set them both free, if they'd only let it.
With unforgettable characters, sizzling romance, and page-turning suspense, this richly inventive new fantasy series by #1 New York Times bestselling author Sarah J. Maas delves into the heartache of loss, the price of freedom—and the power of love.
🍓 Grave Mercy (His Fair Assassin #1) by Robin LaFevers | Why be the sheep when you can be the wolf?
Seventeen-year-old Ismae escapes from the brutality of an arranged marriage into the sanctuary of the convent of St. Mortain, where the sisters still serve the gods of old. Here she learns that the god of Death Himself has blessed her with dangerous gifts—and a violent destiny. If she chooses to stay at the convent, she will be trained as an assassin and serve as a handmaiden to Death. To claim her new life, she must destroy the lives of others. Ismae's most important assignment takes her straight into the high court of Brittany—where she finds herself woefully under prepared—not only for the deadly games of intrigue and treason, but for the impossible choices she must make. For how can she deliver Death's vengeance upon a target who, against her will, has stolen her heart?
---
🍓 Final Girls by Riley Sager | Ten years ago, college student Quincy Carpenter went on vacation with five friends and came back alone, the only survivor of a horror movie–scale massacre. In an instant, she became a member of a club no one wants to belong to—a group of similar survivors known in the press as the Final Girls. Lisa, who lost nine sorority sisters to a college dropout's knife; Sam, who went up against the Sack Man during her shift at the Nightlight Inn; and now Quincy, who ran bleeding through the woods to escape Pine Cottage and the man she refers to only as Him. The three girls are all attempting to put their nightmares behind them, and, with that, one another. Despite the media's attempts, they never meet.
Now, Quincy is doing well—maybe even great, thanks to her Xanax prescription. She has a caring almost-fiancé, Jeff; a popular baking blog; a beautiful apartment; and a therapeutic presence in Coop, the police officer who saved her life all those years ago. Her memory won't even allow her to recall the events of that night; the past is in the past.
That is, until Lisa, the first Final Girl, is found dead in her bathtub, wrists slit, and Sam, the second, appears on Quincy's doorstep. Blowing through Quincy's life like a whirlwind, Sam seems intent on making Quincy relive the past, with increasingly dire consequences, all of which makes Quincy question why Sam is really seeking her out. And when new details about Lisa's death come to light, Quincy's life becomes a race against time as she tries to unravel Sam's truths from her lies, evade the police and hungry reporters, and, most crucially, remember what really happened at Pine Cottage, before what was started ten years ago is finished.
---
🍓 Ace of Shades (The Shadow Game #1) by Amanda Foody | Welcome to the City of Sin, where casino families reign, gangs infest the streets…and secrets hide in every shadow.
Enne Salta was raised as a proper young lady, and no lady would willingly visit New Reynes, the so-called City of Sin. But when her mother goes missing, Enne must leave her finishing school—and her reputation—behind to follow her mother's trail to the city where no one survives uncorrupted.
Frightened and alone, Enne has only one lead: the name Levi Glaisyer. Unfortunately, Levi is not the gentleman she expected—he's a street lord and a con man. Levi is also only one payment away from cleaning up a rapidly unraveling investment scam, so he doesn't have time to investigate a woman leading a dangerous double life. Enne's offer of compensation, however, could be the solution to all his problems.
Their search for clues leads them through glamorous casinos, illicit cabarets and into the clutches of a ruthless Mafia donna. As Enne unearths an impossible secret about her past, Levi's enemies catch up to them, ensnaring him in a vicious execution game where the players always lose. To save him, Enne will need to surrender herself to the city…
And she'll need to play.
---
🍓 This Mortal Coil (This Mortal Coil #1) by Emily Suvada | When a lone soldier, Cole, arrives with news of Lachlan Agatta's death, all hope seems lost for Catarina. Her father was the world's leading geneticist, and humanity's best hope of beating a devastating virus. Then, hidden beneath Cole's genehacked enhancements she finds a message of hope: Lachlan created a vaccine.
Only she can find and decrypt it, if she can unravel the clues he left for her. The closer she gets, the more she finds herself at risk from Cartaxus, a shadowy organization with a stranglehold on the world's genetic tech. But it's too late to turn back.
There are three billion lives at stake, two people who can save them, and one final secret that Cat must unlock. A secret that will change everything.
---
🍓 Dry by Neal Shusterman & Jarrod Shusterman | When the California drought escalates to catastrophic proportions, one teen is forced to make life and death decisions for her family in this harrowing story of survival,
The drought—or the Tap-Out, as everyone calls it—has been going on for a while now. Everyone's lives have become an endless list of don'ts: don't water the lawn, don't fill up your pool, don't take long showers.
Until the taps run dry.
Suddenly, Alyssa's quiet suburban street spirals into a warzone of desperation; neighbors and families turned against each other on the hunt for water. And when her parents don't return and her life—and the life of her brother—is threatened, Alyssa has to make impossible choices if she's going to survive.
---
I'm trying to be pretty picky in my picks to put on my priority list, so I've taken the time to think about it and read the synopses and have also read some reviews. Also, I just want to choose 2 per Sunday, so my list will be shorter and my goal will be more achievable.
I've chosen ☀️ Unravel the Dusk because, in fact, it's in my pile to hopefully pick the next month or maybe in a couple of months, we'll see, what I'm sure about, is that I'll be reading it very soon. I want to be able to get into this sequel before I forget about the details of the first book, which I loved. I love that this story is SO SO unique, a super light and descriptively beautiful fantasy that I can't wait to continue, I also really liked the characters and I'm very curious to know what will happen to them. I'm not sure if this is the last book or it's just a sequel to a longer series, I don't really know lol. So, if this is a duology then incredible because I need more of them in my life.
I've chosen ☀️ Tunnel Of Bones simply because it's the other sequel that's part of this list today, and I know I want to read it very very soon, it has already been part of several of my TBRs from previous months, and sadly I haven't read it, but it's in my plans to do it, for that reason I want to prioritize it. It's super easy to read, I love seeing this facet of the author, I think it's brilliant and I spent an incredible time reading the first book. I LOVE being able to travel to other parts of the world through books, and this story combines the fun of the genre with a bit of horror and suspense, it will be fun for sure, I can't wait to go to Paris with this book!
---
If you want to support me you know that you can buy any of these books & even more using my affiliate link to BOOK DEPOSITORY, In that case, I want you to know that as an affiliate, I'll receive a small percentage of your purchase and it would be REALLY helpful to me, to buy more books, to improve my blog and keep sharing with you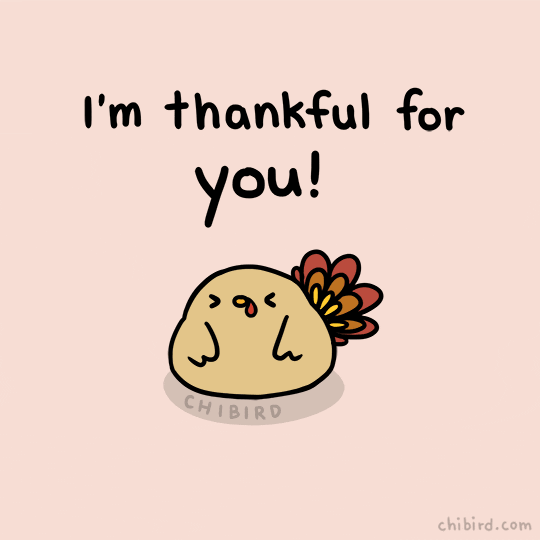 Original background image HERE
I hope you liked the idea! I'm super excited to create my priority list & even more so that I can share the process with you!

❤️
☀️ Question Time! Have you read any of these books? If not, would you like to read one? & Have you tried with any of these authors?

Let me know everything in the comments, you know that I LOVE to know your thoughts

☀️