🌙 Hi, guys! I hope you're having a wonderful day full of good readings. Super excited cause this weekly series will be focused on helping me clean my Goodreads shelves and also prioritize some readings and organize myself in general. I LOVE this idea, I know that many of you already know it and do it as well, the creator is the incredible Destiny | Howling Libraries | 💫 whom I love as a human being and I respect a lot as a book blogger ❤️, so it's really a pleasure to start with this new project especially because it's created by someone who I admire a lot and that makes me very happy, I also really need help to organize my books, So here we go! 👏🏻 
This weekly meme has its rules of course, as you see, but I also wanted to give it my own twist to make it more fun and also fit my needs or what I hope to do with my books and my readings. So I've decided that as well as Destiny, I'll be opening voting every week so that you can participate in the whole process and help me decide which books to prioritize, for this: I'll ask you to vote for one of the books in the "LOWS" section and not only I'll be adding it to my priority list, but I'll also be creating my own TBR Jar with each of your choices!. So, every week the book you choose from my selection will be added to my TBR Jar and then at the end of the month, I'll choose one of them to read and finally give a real chance to it. I'll not be removing all my "LOWS", only some if necessary, maybe one per week or sometimes none, I'll be super honest about them and I hope you can help me make a decision anything can happen in these posts! LOL 🥰 
I hope you like this idea, I think it will be fun, I'll be cleaning my Goodreads shelves a bit, which is great, but you can also participate in the process and so will have a super interactive experience, so we can all have a little fun ❤️. I hope you enjoy it, thanks for the support always, from the bottom of my heart & LET'S START!  🌙
---
Rules:
Link back to the original post at

 Howling Libraries
Sort your Goodreads TBR shelf by date added, ascending
Find 5-10 (or more, if you feel ambitious!) titles to purge from your TBR (the "lows")

ALTERNATIVE OPTION: Find 5+ titles that are at the BOTTOM of your TBR—books you want to read someday, just not right now!

Post those 5 books in the list, with a brief explanation
Next, sort your Goodreads TBR shelf by date added, descending
List the last 5 (or more!) books you added to your TBR, with a synopsis or your brief summary of why you added it (the "highs")
---
Thank you SO much if you voted on the previous week post and thanks to you as well that have let me know your thoughts, it was really helpful to make my decisions ❤️
✔️ I KEEP ON MY TBR | Not a Drop to Drink (Not a Drop to Drink #1) by Mindy McGinnis (This is the only one I really feel I could enjoy, it has a super original plot that could lead to something very interesting that I don't want to miss, so I choose to save it and leave it in my TBR)
❌ LEAVES MY TBR | Nil (Nil #1) by Lynne Matson,  The Crown's Game (The Crown's Game #1) by Evelyn Skye &  The Girl of Fire and Thorns (Fire and Thorns #1) by Rae Carson (None of these books convinces me 100% and I honestly want to have some kind of certainty that I'll enjoy it, so I have decided to let them go. Also based on your thoughts or the lack of mention of any of them. I think that for the most part I'm not THAT interested in the plot and the promise, they don't have good reviews or just don't resonate with me anymore)
⚱️ TBR JAR | All the Bright Places by Jennifer Niven (Not only you´ve talked to me A LOT about this book here, but I've made a poll on Twitter and it has also won overwhelmingly, so it's a clear winner to stay in my TBR Jar and soon give it a real chance)
---
🌙 Ink and Bone (The Great Library #1) by Rachel Caine || The promise of this is quite vague, I really like the idea that all power is over knowledge and that books are forbidden, allowed only for a few and thus be able to control the information. Even so, whenever I see it, it makes me insecure, I've removed it and added a hundred times from my TBR, it has very good 5-star reviews but it also has 1-star reviews, so I feel that this is one of those polarized books. you love the idea or hate it, so I have several doubts cause it's a long series. I'm sure that if it gets to leave my TBR, it will probably leave this time forever, so as always, your help and thoughts would help me a lot
---
🌙 Before She Ignites (Fallen Isles #1) by Jodi Meadows || What really attracts me to this one and has made me add it in the first place is, dragons!!, but I'm also interested in the anxiety representation since mental health issues aren't mentioned often in fantasy, I think it could be something interesting, on the other hand, I've never picked it up for the simple fact that I haven't heard good things about the trilogy, especially that it has a very poor construction of the world. If you can tell me something about this trilogy it would be fantastic, especially I'm willing to give it a chance if the anxiety rep is well done.
---
🌙 The Sun Is Also a Star by Nicola Yoon || I added this one because I loved Everything Everything, that book is a "feels so good" type of book for me, so I'm clearly interested in the author. The plot of this book is about a girl who will soon be deported to Jamaica with her family, and without really wanting it or looking for it she falls in love with a boy, and it seems very sweet because it's like a super cheesy YA romance that I can enjoy. A type of romance forged by destiny, but also a book that touches on important topics. I don't know why I haven't read it, but I've had it in my TBR forever, I don't think I have any intention of letting it go, but it would help me to know your opinion
---
🌙 Forget Tomorrow (Forget Tomorrow #1) by Pintip Dunn || This book sounds SO cool, and it still does for me, it's about a dystopian world where when you turn seventeen you get a vision that will show you what you're destined to do with your life or be in your life, and our main character discovers that she will be a criminal because she'll kill her younger sister. I LOVE the idea of ​​the plot, but I feel insecure also with this one, due that I've heard that it doesn't do justice to the blurb and ends up being a romance plot with flat characters, and there's nothing I hate more than flat characters, so that's really is a big NO, for me. I wouldn't even mind if I'd only heard it a couple of times, but I've heard that a lot since it came out, so I don't know. Maybe you can help me decide, it would be a shame for me to let go of a book with such a promise.
---
🌙 Tiny Pretty Things (Tiny Pretty Things #1) by Sona Charaipotra & Dhonielle Clayton || I added this at the beginning because it says something like "Black Swan meets Pretty Little Liars" and I just said, "This sounds like everything I love in one." I never read a plot about dancers or ballet before, which's crazy because I've done ballet several years of my life, but for some reason, it's not something I feel interested in reading about, you know? but I'm still here for the mystery, so if you tell me that this book will give me that suspense and mystery that I'm looking for in it, I'm probably on board to give it a chance, otherwise, I think it's time for it to leave.
---
---
🌙 The Glass Hotel by Emily St. John Mandel || Literary Fiction is a genre that I haven't tried many times in my life, so I think it will be interesting to see what I think of this one. I added it because I saw fantastic reviews on other blogs about it and I confess that I LOVED the cover and I'm not ashamed lol. In addition, I've always wanted to read the author and I thought this could be a good start, although now I'm not so sure, because I've heard that this book is developed in the same universe as Station Eleven and some characters from that book appear on this ones, and although they have a minor role, I think I would like to start reading Station Eleven first, just in case. Even so, I think it sounds super good, very intricate but I think it has something to do with parallel realities, so I'm on board.
---
🌙 The Lucky Ones by Liz Lawson || This sounds like a super hard book but at the same time so good, I really want to read it. It's about how our main character should lead with the fact of having lost his twin brother in a shooting in her school and all the repercussions that this traumatic situation has left in her life. It sounds really hard, especially for the grief and the school shooting situation, so it may be a book with a high emotional load. I'm very curious about it and especially for sharing my thoughts once I read it. Its release date is April 7th, 2020.
---
🌙 The Other People by C.J. Tudor || From what I've heard this book is about a man who has lost his daughter and his wife after a brutal murder 3 years ago, but he begins to believe that it wasn't his daughter who died because he sees her in the backseat of a car screaming for help. Being honest, this is the only thing I know about the book, I don't want to read the blurb carefully because sometimes this type of book shares too much information and I don't want to ruin it for me. For some reason, I continue adding the books of this author because I think I'll love them, and don't ask me why, because I don't even know it, let's call it intuition, I suppose. I LOVE mystery and thrillers, and I also know that this one has some time of paranormal thing or some horror twist on it, so I can't wait to read it, I've heard the best things so far
---
🌙 The June Boys by Courtney C. Stevens || This book sounds fascinating and super creepy, so I had to add it. It's about this person whoo's call "The Gemini Thief" he's a serial kidnapper, who takes 3 boys and keeps them captive from June 1st to June 30th and then releases them leaving them a mark, I don't know what he does at this time with the guys, though, but then they're called "The June Boys". But, one day, things get even darker after one of the kidnapped boys dies. Thea, the main character, along with her friends is willing to go to the bottom to find out who this person is, but things take an unexpected turn when she begins to suspect her own father.
It sounds SO good, and like something I'll probably enjoy, it sounds so twisted but it's a thriller and a mystery plot, so I'm here waiting for great and shocking revelations of this book
---
🌙 Give the Dark My Love (Give the Dark My Love #1) by Beth Revis || This book is about necromancy and features an anti-hero character, so you know, it's all I need from my fantasies. Besides, I've heard great things from a couple of you who have talked about that duology on your own blogs, and I've been captivated by the idea of ​​the plot in general. I've also heard that it's poetic but super easy to read and that it also has a super dark atmosphere, it sounds like one I'll love, so I will just say that I'm VERY EXCITED.
---
---
Credits for the source of the original image HERE
 🌿 Now is YOUR time to decide! 

Choose one of the books in my "The LOWS" section and I'll add it to my TBR JAR to give it a chance at some point.



I'll be making the decision of which books I'll be letting go of my TBR completely, cause I really need to clean this out, after knowing your opinion and in the next week I'll let you know

 🌿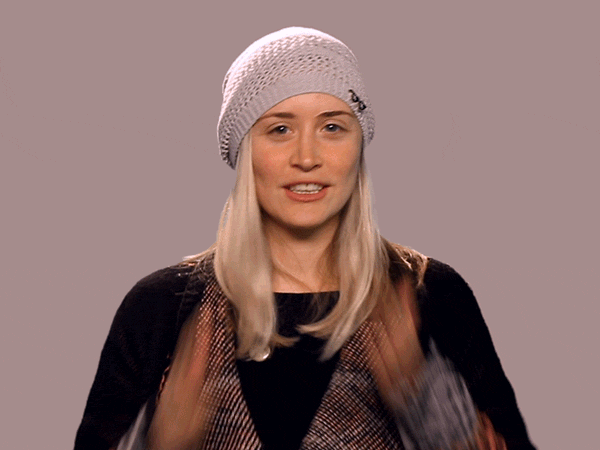 Let me know EVERYTHING you think in the comments, you know I LOVE to know and talk with you  🥰