🌿 Hi guys! I hope you're having a beautiful day, full of good readings. Thank you for being there for me, means the world to me.❤️ In these last weeks of 2019, I've been much more aware of the things I want to express and the new projects I want for my life, so this post is really super important for me. 😊  Sharing with you ALL my plans for next year transmits me a lot of positive and renewal energy, I'm very excited by 2020 I know it will be a great year for the blog, and it's not to be presumptuous by any means, I just feel blessed and I want all the love and passion I put in my blog to really reach you, that we can share our love for reading and books one more year and we can grow together in each of our projects, supporting each other in a new year. 🥰  
I have many plans for my readings for next year, I have new ideas for post series that I've been thinking about a lot & I'm also very excited to start a new stage where I'll finally begin to develop the story that has been on my mind since 3 years ago 😭  
Super excited to share this post with you, not only to share all my plans with you and get excited together but also to encourage you to start those projects that make you feel insecure, be bold and brave, we'll move to another level of growth and happiness together. I LOVE YOU & without further ado, let's start! 🌿
---
---
Of course, I want to start telling you a little about what I've planned in terms of readings in 2020. First, as the main thing is to create my TBRs differently, I'll continue uploading my TBRs to the blog, but at the time of putting it together, I want to be quite varied in terms of genres, new releases, ARCs & authors. I want there to be a bit of everything and so include a book for each of these categories, for example, if I have a fantasy book, I'd like not to read 40 more fantasy books that month, you know?? I want to vary and in this way, I know that I'll be able to read more genres that I don't normally read as contemporary, sci-fi and romance. I also want to give the chance to authors that I haven't read yet, as new authors and also very recognized authors. And I'll do this with each of my TBRs and in this way, I also hope to start trying more books that normally I wouldn't read and I also hope it's more interesting for you since we all have different tastes, in this way we can all participate on what I'll be reading.
I also want you to participate more in choosing my TBR, that's why I'm creating a new series of which I'll tell you later and you'll have a lot to do with regard to my readings.
And finally, I've been devising plans and strategies to read more during 2020, not because I want to make an effort or force myself to do it, but because I know that I'm able and this year I feel that I've been perhaps too relaxed about it, so I want at least read every day an hour, and so I can move faster within my readings, I must stop playing the Sims guys, HELP lol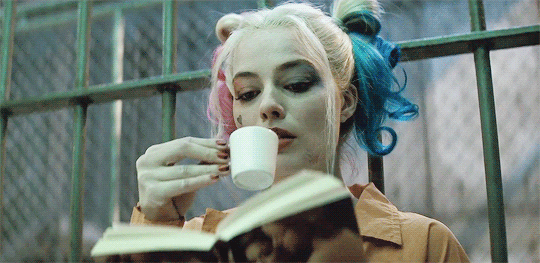 ---
I think that although I've had several original posts this year, I still have SO MANY ideas that I haven't dared myself to develop and 2020 will be the year I'll do it! One of my mistakes is to be afraid when creating ideas and posts because I think that nobody will be interested, but I'm leaving this kind of limited thoughts behind and I'll be encouraged to show you everything is inside my mind.
I love taking ideas that are originally about things that have nothing to do with books and then giving it a different twist to share with you, from reading challenges to personal read-a-thons, tags and post recommendations.
As I mentioned before, I have an idea for a new series during 2020, and it will be all about reading "old" famous trilogies and duologies, I've seen that I have thousands of trilogies and duologies in my Kindle that I'd love to read, so YOU ​​will be choosing which one from them I'll read and I been doing something like a 24-hour reading, and then bring you a complete post about my thoughts, the things I enjoy and those that I don't. I'm still not sure how often I'll do it, but I'll see that on the way, I hope you like the idea because it makes me very excited and are series that I'm DYING TO READ!.
Another of my ideas for 2020 is to read YOUR FAVORITES! I've been wanting to do this for a thousand years and I know that it's not original because I've seen it a lot, but especially in Booktube, so I really want to do it in the format of a post. I follow wonderful people who inspire me every day and have an incredible taste in reading, so I think it could be fun to see my reaction to their favorite books. I still don't know how I'll develop this idea, but I KNOW WHAT I'LL DO IT.
This year I'll NOT be participating in an annual reading challenge, because in 2019 I wanted to participate in 2 and I fail terribly lol, so I'll only be participating in reading challenges throughout the year, obviously of those that I find interesting.
I have many more ideas that are still on construction because they need to be more thought out, but I know that I'm deeply excited to get involved in this new adventure that will be 2020, and I hope you're there for me one more year
---
Well, this is a pretty obvious thing, right? but at the same time it has been a great challenge for me to get more involved in the community and, above all, to begin to create bonds, because you may not believe it because of my way of expressing myself, but I'm quite shy and it cost me a little to have a conversation with someone like in at distance way, you know?, I think that my biggest insecurity is because I don't speak the language perfectly, so sometimes I'm afraid to be wrong or not understand the other and those things, but they're things that I've had to learn and let them go because I know that I'm capable to create beautiful bonds within the community and you have shown me that sometimes it doesn't even feel like an effort because you're all wonderful people and you come to me and make everything easier, so THANK YOU SO MUCH!.
Anyway, it's something that I'm putting here today as an important thing as a reminder to myself during 2020, you know? I really want to feel that I'm sharing what I do with people around the world, continue to support you by sharing your content and making this a complete experience as didactic as possible.
So get ready, love, because I'll be there supporting every one of your posts and your projects, so next year we'll create more beautiful ties and experiences together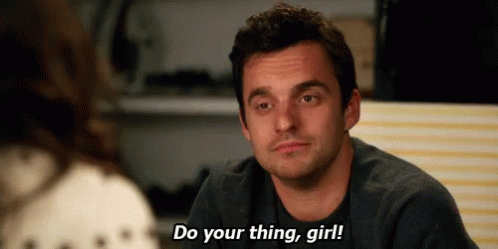 ---
I really want to explain myself on this point. I want to stop feeling guilty or shy when it comes to promoting my blog content, I want to feel freer and with the right to show my posts on ALL social networks, because I really feel proud of my work and I want to share it. It sounds simple, but it hasn't been for me. This 2019 has been an intense year for me but also of transformations in all aspects of my life, and I think the time has come to be proud of my projects instead of hiding them and feeling ashamed because they're not "perfect" enough, I don't want either to feel guilty or have to apologize for wanting to share my posts and my blog because today I see it very clearly, I know that it's a VERY important project in my life, to which I dedicate hours and hours so that everything is perfect and can give you something fun and cute and that you really feel it, you know? and all this passion and love that I put to this little space on the web is something I want to share and put out there. Many times I asked myself "What was the purpose?" or "Why to do it?" and now I wonder myself "Why not?"
I really want to grow with my project and that shouldn't be something that can't be said, right? I know that there are many negative paradigms and connotations to the fact that you want your blog to grow and be successful, and there really is nothing wrong with saying it and transmitting it, because if it really is what you want and you put your energy in it, in a respectful and honest way, it's fantastic… Just DO IT!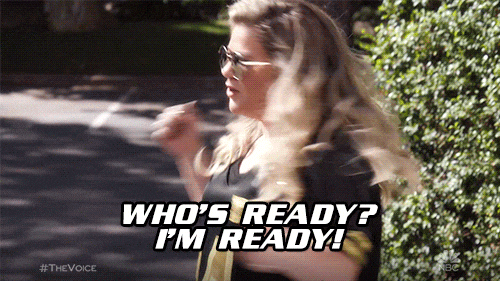 ---
I left this for last because it makes me nervous to talk about it. This was one of my goals for 2019 but I didn't feel this year really wanting to write, so I was honest with myself and I didn't press the situation and let it flow. This 2020 I'm already super excited to finally start writing the story that has been on my mind for years.
Starting to write an entire book is a HUGE challenge for me, that's why I'll not take it with stress but with enthusiasm and eagerness to learn and see how far this new adventure will take me. My ideas are so clear in my head, I'll surely begin to share a little more about it during the year, but it's a story that's very close to my heart that began with a small idea and grew in my mind to become something that I have already rewatch in my head hundreds of times, that's why I think it's time to write it and shape it.
---
---
Original background image HERE
I hope you enjoyed the post,

I'm SO excited for a 2020 full of new projects and incredible things happening on the blog

, so I hope you decide to stay to accompany me on a new journey 🥰
 🌿 What is your main goal this 2020? let me know everything in the comments! 🌿 
find me at