💛 Hi guys!, I hope you're having an amazing day, full of beautiful moments. Today I bring you a post that I confess scares me a little bit to do, but at the same time I've wanted to do for a while now, so here I am. Finally, I've decided to create my own "Book Tag", I love and enjoy doing other people's tags, I think they're so original and fun, so one day I came up with an idea, I wrote it and never did anything with it 😂 . UNTIL TODAY! that I found the courage enough to upload it to the blog.
I've called this book tag: "The Perfect Book", and it's all about creating our perfect story or perfect book based on our past readings. The idea is to create your own perfect book, choosing only the best of the best from other books you've already read. Choosing from our Perfect MC to our Perfect Ending 😊 
I hope it's clearer once you see me doing it myself
Before starting I want to thank the support because I was very nervous and shy about publishing my own book tag because I know it probably isn't the best one, but well, I hope it's fun and we can share our thoughts about it. ❤️ 
If someone else has done a similar type of Book Tag, I really don't know but please let me know, it makes me nervous to feel that I'm doing something that has already been done lol. I hope not, though
Well, guys, I hope you enjoy it, I'll put some "rules" down here and then we'll start! 💛
---
---
Rules
💫Answer honestly, there are no wrong answers

 💫 To make it just a little harder, you can't mention the same book twice

💫 Have FUN!

💫 Tagg me if you decide to do it, I would love to see your answers

💫 Tag at least 5 people
---
---
The Perfect Genre
What genre would your perfect book be?
 💫 || Pick A Book That Represents Perfectly Its Genre || 💫 
For this one, I go with Fantasy cause it's one of my favorite genres. And I'll choose The Cruel Prince (The Folk of the Air # 1) by Holly Black because I believe that this book represents very well what I think fantasy should be like. It has all the elements, from magic to realms, from incredible fight scenes to unforgettable characters and also an incredible map. I would say it's the full package 💛
---
The Perfect Setting
Because every story needs the perfect setting.
 💫 || Pick A Book That Takes Place In A Perfect Place || 💫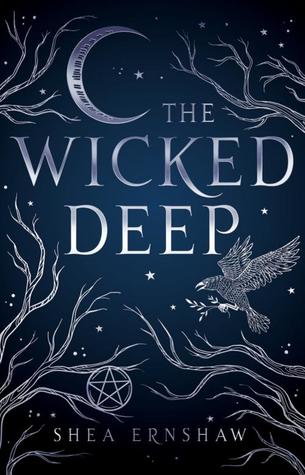 I pick The Wicked Deep by Shea Ernshaw because the whole story takes place on an island, and that kind of places seem so atmospheric and beautiful to me. I just can't with those little towns on islands are perfect. I'll read any book that takes place on an island 💕
---
The Perfect Main Character
Because every book needs that brave and amazing MC
 💫 || Pick The Perfect Main Character || 💫 
I pick Adelina Amouteru from The Young Elites by Marie Lu cause it's like the best MC ever. I love her so much, her growth is, without a doubt, INCREDIBLE and is not the typical character that is victimized but she's strong, powerful, and kind of evil and is simply the best  👏🏻
---
The Perfect Best Friend
Because we always love that character who supports our MC, no matter what
 💫 || Loyal and Supportive, Pick A Character That You Think Is The Best Friend Ever || 💫 
I pick Simon from The Mortal Instruments by Cassandra Clare because I LOVE him. I think this story has been so cruel with my baby many times, but you know what? I was always rutting for him because I think it's a GREAT SUPPORTIVE BEST FRIEND for Clary, and I'll always love that friendship
---
The Perfect Love Interest
Although not all stories need it, we all love a bit of romance
 💫|| Pick A Character You Think Would Be An Amazing Romantic Partner || 💫 
I pick Aled from Radio Silence by Alice Oseman, I really feel that he's so pure and sweet, I would totally date with him if he liked girls, I swear lol.
I can't stop thinking about him as an honest being and that if he ever falls in love he will be there for his loved one no matter what. He's a great person, he feels so real to me that I almost forget that he's fictional. If you haven't read this book yet, DO IT, it's AMAZING 👏🏻
---
The Perfect Villain
Because even when sometime we hate them, we always need them
 💫 || Pick A Character With The Most Sinister Mind || 💫
 I pick The Darkling, from Shadow and Bone by Leigh Bardugo and I know, OMG, SHOCK lol. I don't know what I could say in my defense but I just love him and although he's the villain in this story I'll always think he deserved something better. WHAT AN INCREDIBLE CHARACTER 😍
---
The Perfect Family
Our book wouldn't be the same without that unconditional support from the MC's family
 💫 || Pick a Perfect Bookish Family || 💫 
I pick Lara Jean's father from To All the Boys I've Loved Before by Jenny Han for this one, I know that it doesn't count as a family in itself but he's an INCREDIBLE father and I adore the family dynamic and how he expresses himself with his daughters. You can tell he's a man who would do anything for his family, and I admire that, he's a great man
---
Perfect Animal or Pet
Because we all need a good loyal companion
 💫|| Pick A Pet Or Fantastic Animal That You Need To See On A Book || 💫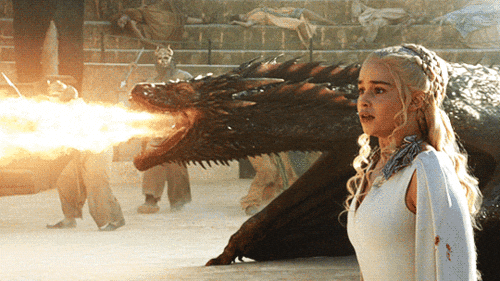 Dragons, Dragons and more Dragons, cause you know, DRAGONS 🐉
---
The Perfect Plot Twist
"OMG, how I didn't see that coming!"
 💫 || Pick A Book With The Best Plot Twist || 💫 
I pick Emma in the Night by Wendy Walker, because OMG, this book has an INCREDIBLE plot twist, and although it's difficult to choose, because I've really read many books with good twists, this one has stayed with me and I still remember it very vividly, It's an EXTRAORDINARY book, so I recommend it a lot ❤️
---
Perfect Trope
 💫 || Pick That Trope You Would Add To Your Own Book Without Thinking || 💫 
I want to pick three this time, I'm going for the "love triangle", and for the typical "amnesia" at the beginning of the book lol, I love that, and I like the trope when the "Master" sacrifices himself for his students. I take that one as a trope because I've already seen it several times.
I want to clarify a bit the theme of the "love triangle", I think that this trope despite being so hated can be really good if it's well done, a GREAT example is the love triangle of Tessa, Will & Jem, it's PERFECTLY done
---
Perfect Cover
Because we all love a good, beautiful and artistic cover
 💫 || Pick That Cover That You Would Easily Put In Your Own Book || 💫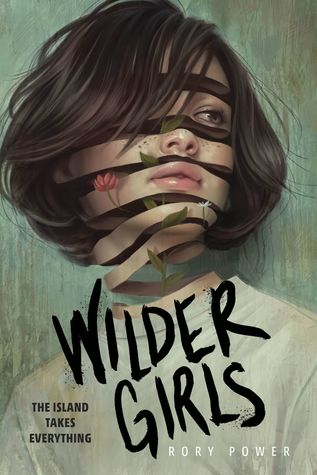 This cover is simply PERFECTION  😍  and you guys, the story takes place on an island, it's everything I ever wanted!!!!!!!
---
Perfect Ending
Because every great adventure has an ending
 💫 || Pick A Book That Has The Perfect Ending || 💫 
I pick Clockwork Princess by Cassandra Clare because it's EVERYTHING that is good in this world. It's one of the best finals I've read. The story takes such a moving and heartbreaking but beautiful turn all at the same time. I LOVE THIS BOOK 💕
---
---
 💫 For the simple fact of seeing this book tag at this moment, you can consider yourself tagged!!
I would love that you all do it, it would be super special for me and it would make me SO happy  💫 
---
---
I hope you liked it!. It's the first time that I dare myself to create my own book tag, so I know it's not quite perfect but I hope you'll find it entertaining
I LOVE YOU SO MUCH, for always be there for me, supporting me, you're INCREDIBLE  💖 
find me at