❄️ Hi guys! I hope you're having a beautiful day full of good readings.❤️ Today I bring you a new post… my August Wrap Up! where I'll tell you ALL about my readings of the month. At last, guys, I can come with good news about my reading because August was the month where I was finally able to defeat my Reading Slump and I was able to enjoy the reading process without any problems, so I'm very happy and excited for the months to come! 👏🏻 👏🏻 👏🏻 I think July was the month where I was trying to get out of my reading slump, but August is the month where I finally felt like I was able to really do it. Therefore and thanks to this, my month has been incredible in terms of readings and I've quite enjoyed most of the books I've read which is even better, in fact, I've given my second 5 stars of the year, this it's not a drill!, and I'm super excited to tell you everything about it. 😊
This August I've participated in two "challenges" the first has been ARC August which is all about, as its name suggests, about reading ARCs and getting up to date with them, and I think I've done a pretty good job with this one, I haven't read every ARC that I had on my list, but I do have read I think half of them, which is already quite positive & on the other hand, I've participated in Latinx Readathon, which is an incredible Readathon where we have a Bingo Board and we must read each book by Latinx authors for each promp (you can find more information about it HERE) and as I completely loved the idea, I wanted to support it by participating and I completed my personal challenge with this one, which was completing a bingo line… so YAY! Besides this, I enjoyed every book I read and that makes me very happy. 🥳
---
Besides that it has been a great month in terms of my readings, I want to take a moment as always, to thank the beautiful support that each of you gives me every day and every month with my blog. It's a blessing to have this space and also that my works are respected means a lot, so THANK YOU SO MUCH, Amores, I've had the chance to meet new incredible bookish people in August, and that's really exciting, so I look forward to a September full of love and full of support. 🥺 🥺 🥺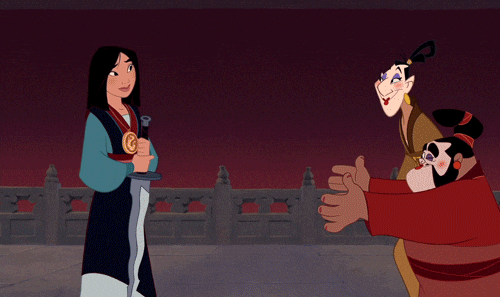 ---
So, going into more detail about my readings this month, we have a great variety that has even inspired me to create new challenges to try in the future and share it with you here on the blog. 😍
First, we have some ARCs that I really liked, two of them are incredible fantasy/paranormal sequels where both stories evolve a lot & the other ARC was a sad disappointment, a great promise but a poor execution.
Then we have three wonderful Latinx books that I've loved, one of them is a romantic and super light short novel, the other is a shocking and raw anthology that will make you think & finally my new 5 stars: an absolutely meaningful story about how to forgive and move on.
Then I was also able to finish a book that I had been reading since July and I really enjoyed that one, a brilliant and gloomy plot & I also chose one of the books from my "Back-Up Pile", which was another sequel that I was dying to read and I ended up adoring it.
So without further ado, LET'S GET STARTED! I'm super excited to share with you all my thoughts about each of these books & I hope you enjoy it. ❄️
Read More »