🌻 Hi, guys! I hope you're having a beautiful day full of good readings.❤️Today I bring you a new post… my November Wrap Up! where I'll tell you ALL about my readings of the month. This month was a challenge for me, I think it's the first time that I put myself to the test in this way so demandingly. I can say that I'm proud of myself for having been able to do SO much during this month, on the other hand, I'm exhausted so it would be good for me to relax a little during the next month, I deserve it. 🥺 🥺 
Well, to keep you updated on what I've been doing in the month of November, to begin with, I've been participating in NaNoWriMo for the first time, and it has been an absolutely enriching experience of learning and growth for me as a writer, which I appreciate very much. 😊 I'm more than happy to have participated, but I did realize how demanding it could be, so that's why I made the decision to abandon it after the third week, I told you a little about it in my NaNo update, but in summary, I felt that I was being too much for me, I felt mentally and physically exhausted and I didn't want to write anything just to reach a "goal", you know? so I made that decision and although it was difficult at the same time I know that it was the best for me and today I'm happy with what I've accomplished. I wrote 30k words and that's just INCREDIBLE for me, so I haven't regret, contrarily, I celebrate that great achievement. 🥳 
Besides having been writing a lot and having focused 100% on my WIP also magically and I still don't know how, I've been able to read ALL, yes, you read correctly, ALL the ARCs that I planned to read this month 🤩, I can't believe I do it, but I've had the incredible luck to have quite short books and also super easy to read, I enjoyed them a lot so I'm really happy to have been able to read a lot this month too, which was not my main goal, but… YAY! 👏🏻 
I've read a lot of high-impact fantasy, a bit of sci-fi & a long-awaited mystery book that paid off. So, super happy and excited to come with good news and been able to recommend several books. 🥰 
---
Before starting I want to share with you that I'll be taking this week off, if you've followed me for a while you know that every year I take a week of mini-vacations to take care of myself and visit my family, and that kind of thing, so I'll be gone since December 1st and I'll return on Monday 7th and the second week of December will be normal as usual. 💕 I usually take weeks off in November but this time I decided to change things up a bit. I think it would be healthy for me to get away a little and I'll return with a lot of energy as usual to bring you the best of me. 💫
I also wanted to mention that I know that I haven't been checking other blogs and I'm also super late with the comments, so I'm very sorry, really the month of November has been crazy for me 😭, I've been extremely busy and I haven't been able to do my beloved blog hopping, but I hope to change that soon and will be checking your beautiful and wonderful blogs as always. 😍 😍 😍 
You know that I'm still here for you always, love you, I'm deeply grateful for all the love and the nice comments, THANK YOU SO MUCH! 💕 So, I'll be back soon, when you're reading this I'm probably already on my break, but I still wanted to mention it.
You'll have posts anyway all the week, so you won't feel my absence, but I'll probably be answering comments when I get back and doing a massive blog hopping of thanks.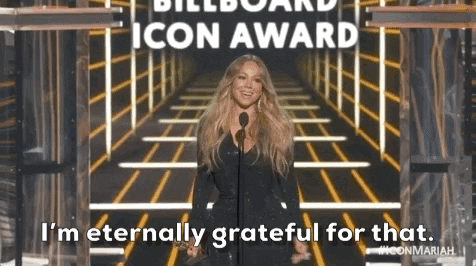 ---
Now, without further ado, I'm excited to share with you everything I've read in the month of November, so I hope you decide to stay. Let's get started! 🌻 
Read More »