📖 Hi, guys! I hope you're having a wonderful day and a super positive start to the month! ❤️ I know this year has been crazy for many of us who are still trying to find our place after the madness of the pandemic in the world, so listen to me on this: celebrate every little achievement you have made this 2021 because if you have survived all this, you're already a queen/king & here, hoping we all have a 2022 full of blessings! 🎉 
Today I'm excited because I woke up wanting to talk to you about the best 2021 releases I've read, so here we are in this last recommendation post of the year, which I hope you like a lot and it will help you to find new reads. 🤓 
Many of the books I'll mention have been huge surprises for me because although I was excited to read them, I never thought I would enjoy them at the level I did, either for their unique stories, their well-created atmospheres, or the outstanding narration. 😍 
So, this is why I've chosen them for today's post where of course we'll focus on the 2021 releases I've read and highly enjoyed. Plus, I'll also add some other releases that are on my "priority list" that even though I haven't read them yet, I'm dying to do it because they sound AMAZING.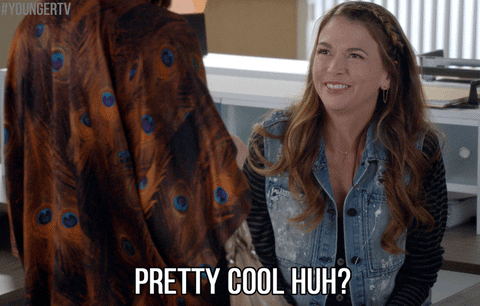 From the middle of the month, more or less, I'll be starting to upload my end of the year posts, where I'll share with you my favorite books, less favorite books, new authors, and much much much more, so stay tuned for all of it, it will be super fun! 😄 I also promise I'll be checking all your posts a lot more than usual because I love you and want to support you, you know that! 🌟 
Before I start, I want to thank you so much for all the comments of support and love regarding the situation my family is going through, all that energy has been beautiful a support for me and I know everything will be ok. 💕 
Now, guys, I can't wait to tell you a little bit about those "best for me" 2021 releases, and hopefully, you can add some of them to your TBR… make yourself a coffee or a tea because we're BEGINNING! 📖
Life is full of surprises in a winning novel about a girl dreaming big during one unexpected small-town summer.

When seventeen-year-old aspiring designer Tahira Janmohammad's coveted fashion internship falls through, her parents have a Plan B. Tahira will work in her aunt's boutique in the small town of Bakewell, the flower capital of Ontario. It's only for the summer, and she'll get the experience she needs for her college application. Plus her best friend is coming along. It won't be that bad.

But she just can't deal with Rowan Johnston, the rude, totally obsessive garden-nerd next door with frayed cutoffs and terrible shoes. Not to mention his sharp jawline, smoldering eyes, and soft lips. So irritating. Rowan is also just the plant-boy Tahira needs to help win the Bakewell flower-arranging contest―an event that carries clout in New York City, of all places. And with designers, of all people. Connections that she needs!

No one is more surprised than Tahira to learn that floral design is almost as great as fashion design. And Rowan? Turns out he's more than ironic shirts and soil under the fingernails. Tahira's about to find out what she's really made of―and made for. Because here in the middle of nowhere, Tahira is just beginning to bloom.
| Goodreads | Spoiler-Free Book Review |
Published November 1st, 2021 by Skyscape
A story about five friends and the deadly secret that could send their lives up in flames.

In Gap Mountain, California, everyone knows about fire season. And no one is more vigilant than 18-year-old Hannah Warner, the sheriff's daughter and aspiring FBI agent. That is until this summer. When Hannah and her best friends accidentally spark an enormous and deadly wildfire, their instinct is to lie to the police and the fire investigators.

But as the blaze roars through their rural town and towards Yosemite National Park, Hannah's friends begin to crack and she finds herself going to extreme lengths to protect their secret. Because sometimes good people do bad things. And if there's one thing people hate, it's liars. 
| Goodreads | Spoiler-Free Book Review |
Published September 7th, 2021 by Delacorte Press
For centuries, witches have maintained the climate, their power from the sun peaking in the season of their birth. But now their control is faltering as the atmosphere becomes more erratic. All hope lies with Clara, an Everwitch whose rare magic is tied to every season.

In Autumn, Clara wants nothing to do with her power. It's wild and volatile, and the price of her magic―losing the ones she loves―is too high, despite the need to control the increasingly dangerous weather.

In Winter, the world is on the precipice of disaster. Fires burn, storms rage, and Clara accepts that she's the only one who can make a difference.

In Spring, she falls for Sang, the witch training her. As her magic grows, so do her feelings, until she's terrified Sang will be the next one she loses.

In Summer, Clara must choose between her power and her happiness, her duty and the people she loves… before she loses Sang, her magic, and thrusts the world into chaos.

Practical Magic meets Twister in this debut contemporary fantasy standalone about heartbreaking power, the terror of our collapsing atmosphere, and the ways we unknowingly change our fate.  
| Goodreads | Spoiler-Free Book Review |
Published June 1st, 2021 by Sourcebooks Fire
A deadly contest. A vaulting ambition. How far will one cyren go to win?

Mighty cyrens have ruled the ancient lair of Saddoriel for centuries. A cavernous fortress, a subterranean labyrinth of tunnels and levels, powered by magic and music…

From the moment she was born, Roh, the daughter of an infamous criminal, has been despised by her own kind. Restricted to the Lower Sector and forced to work as a common bone cleaner, she has always believed she belongs above: where lies adventure… and power.

Opportunity arises in the form of the Queen's Tournament, a treacherous set of trials that could see the victor crowned ruler of the entire lair. Up against the most cunning, dangerous cyrens in all the realms, does Roh stand a chance?

A Lair of Bones is the first gripping book in the dark fantasy quartet, Curse of the Cyren Queen.  
| Goodreads | Spoiler-Free Book Review |
Published July 15th, 2021
Where there are ghosts, Cassidy Blake follows … unless it's the other way around?

Cass thinks she might have this ghost-hunting thing down. After all, she and her ghost best friend, Jacob, have survived two haunted cities while travelling for her parents' TV show.

But nothing can prepare Cass for New Orleans, which wears all of its hauntings on its sleeve. In a city of ghost tours and tombs, raucous music and all kinds of magic, Cass could get lost in all the colourful, grisly local legends. And the city's biggest surprise is a foe Cass never expected to face: a servant of Death itself.

Cass takes on her most dangerous challenge yet…  
| Goodreads | Spoiler-Free Book Review |
Published March 2nd, 2021 by Scholastic Press
  A legendary serial killer stalks the streets of a fantastical city in The Helm of Midnight, the stunning first novel in a new trilogy from acclaimed author Marina Lostetter.

In a daring and deadly heist, thieves have made away with an artifact of terrible power–the death mask of Louis Charbon. Made by a master craftsman, it is imbued with the spirit of a monster from history, a serial murderer who terrorized the city with a series of gruesome murders.

Now Charbon is loose once more, killing from beyond the grave. But these murders are different from before, not simply random but the work of a deliberate mind probing for answers to a sinister question.

It is up to Krona Hirvath and her fellow Regulators to enter the mind of madness to stop this insatiable killer while facing the terrible truths left in his wake. 
| Goodreads | Spoiler-Free Book Review |
Published April 13th, 2021 by Tor Books
  When children go missing in the small coastal town of Astoria, people look to Wendy for answers.

It's been five years since Wendy and her two brothers went missing in the woods, but when the town's children start to disappear, the questions surrounding her brothers' mysterious circumstances are brought back into light. Attempting to flee her past, Wendy almost runs over an unconscious boy lying in the middle of the road, and gets pulled into the mystery haunting the town.

Peter, a boy she thought lived only in her stories, claims that if they don't do something, the missing children will meet the same fate as her brothers. In order to find them and rescue the missing kids, Wendy must confront what's waiting for her in the woods. 
| Goodreads | Spoiler-Free Book Review |
Published April 13th, 2021 by Tor Books
 📖 I've been recently included in the most recent article Twinkl's top picks for book bloggers by the international educational publisher, Twinkl!
‼️ Visit, Share & Support The Definitive Book Blogger List 📢
Thank you so much for sharing another post with me, I hope you enjoyed it & find new books for your ever-growing TBR! ❤️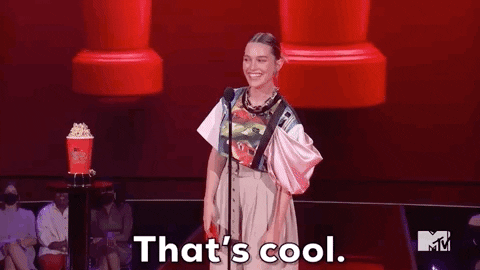 If you enjoy the content of the blog & would like to support me in any way you can by buying me a Ko-fi or Buy me a Coffe
 📖 Time to Chat! What are your favorite 2021 releases you've read this year? Which ones do you still want to read before the year ends? & Are any of the ones I mentioned on your list, too? Which ones? Let me know in the comments, you know I love to know what you think! 📖