☀️ Hello, bookish friends! I hope you're having a day full of blessings and the best reads! ❤️ Today, as always at this time of the month, I bring you one of my favorite posts to share with you: my monthly Wrap Up & TBR! where, of course, I share with you my past readings and future plans, as we catch up a bit.😊✨ November has been a crazy month in terms of my personal life, I've had ups and downs, and although you know that this isn't a place where I usually share the negatives of my life, I feel I should mention that one of those situations has been that my parents split up (in fact, I mean my stepdad and my mom, but it's the same thing for me), so even though I already have a life outside my parents' house, this has affected the family structure, and clearly has had me very distracted from all my reading and the blogosphere in general. I've spent most of my time accompanying my younger siblings and being a support for them, so that's where my focus has been and probably will be for at least the duration of this year. I also have a new job and that has been taking quite a bit out of me, so overall, I haven't done very well with my reading. Still, I always like to convey how important it's to take care of yourself and take your time, so I'll preach what I say and be super supportive of myself. I've read what I can and that's enough. 🙌🏻 Now, things are slowly taking shape and everything will come back together in time, so I know that even though my life is all over the place right now it will all be for the better. I want to thank you so much for how understanding you always are and also thank you for all the beautiful comments you take the time to write on each post, it means so much to me, every interaction with you makes my days. 🥺 🥺 🥺 
Of course, I'll still be sharing what I've read, because even though I've only read three books they have all been great, so that makes me very happy. 😍 I have a series of books that even though it's still in the process of being created, I must recommend to you because so far it's one of those hidden gems, another one of those readings is a mystery ARC by a super popular author that never disappoints & lastly, I also have an unexpected read, that clearly wasn't in my plans but I'm happy to have given it a chance because I found what I was looking for, something light, romantic and very inspiring. 💞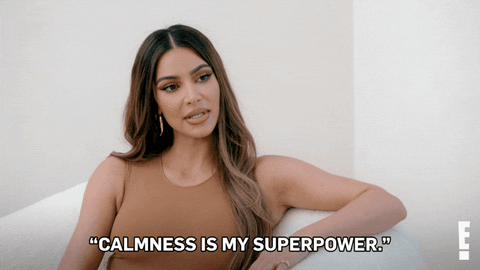 Friends, one more clarification before we begin. This month I'll not be doing a TBR for December for obvious reasons, I really don't want to put pressure on myself to read, so I'll just be reading what I feel like at the moment and then we can do some reading updates during December to catch up on what I've been doing. Sorry, I know it's not the usual, I really love watching TBRs, so I understand if it's a bit disappointing, but I still hope to come across some amazing books to enjoy. If you want a little hint of what I might be reading, I invite you to check out my last month's TBR, as there I included several books that are still my priority. 🥰
I hope you're ready and comfortable for today's post 🍿, enjoy it very much and as always, don't hesitate to share your thoughts in the comments! Now, without further ado, let's GET STARTED! ☀️
🌿 Just some AMAZING ARCs 🗡
☀️ You'll Be the Death of Me by Karen M. McManus
Another successful thriller by this author, I still feel that I enjoyed The Cousins more, but I don't want to compare them as they have nothing to do with each other. This book follows a very captivating and gripping plot involving three friends and murder, and that we know, is always an interesting plotline to read. I love the author's attention to detail, the way she delivers information to the reader is brilliant and I loved the ending! Still, I think the characters were a bit soft and perhaps there's a bit of filler from many scenes of daily life during the book that just drags the situation out a bit. Anyway, these are very minor factors that I don't think are an impediment to enjoy of this good mystery thriller. This is also an author that, without a doubt, knows how to write in an addictive way and keeps you on the edge of your seat. So, if you want to read a book that you won't be able to put down until you find out what's going on, I highly recommend this one, plus it has a great ending!
| BOOK REVIEW |
☀️ Tahira in Bloom by Farah Heron
This is a beautiful book, that I know people will begin to love once they read it. What I like most about this story is how well it combines a romantic plot with a more personal plotline of self-improvement and choosing your own path, and the author makes it work in a perfect way where each point has a role. I also love that despite being a book with a light and easy to read the plot, it has moments of reflection where it talks about racism while we're surrounded by absolutely diverse people from blind to queer characters (bisexual & pansexual) and we also have diversity with respect to race and beliefs, it's really very rich in this aspect and I know that's something that many of you will appreciate as well.
The author also gives a very unique twist to a story that takes a cliché path, in the beginning, giving us unexpected decisions and a huge growth of the characters, which makes us feel that they have completed a stage of their lives, and you can really feel engaged with what's happening. Great job!
| BOOK REVIEW |
☀️ With Dagger and Song (Curse of the Cyren Queen #2) by Helen Scheuerer
This is the sequel to A Lair of Bones which is a solid first book in a fantasy series full of breathtaking moments, unique world-building, and dark characters.
I'll really take this moment to highly recommend the first book I just mentioned, in what I believe it's going to be a quartet. This sequel is incredible even better than the first book, but, of course, I can't tell you much more than what I've already said in my review, which you can read without fear of spoilers by clicking on the link.
Basically, this story is full of unique moments, the author has a unique way of writing that makes a high fantasy book feel light and easy to read which is incredible for me. She also has a very unique concept when it comes to creating characters and plots, nothing is like anything I've ever read before. I've already read her first trilogy The Oremere Chronicles, and it's AMAZING! I have every review on the blog, it really has been a journey of surprises for me and when I feel that an author is this talented, I really think she deserves more recognition. So, if you want to read fantasy but in a unique way, with different characters that border on the anti-hero concept, with unique world development and an action-packed plot that will keep you on the edge of your seat, I highly recommend this series, as well as her first trilogy, they're WORTH IT!
| BOOK REVIEW |
📖 I've been recently included in the most recent article Twinkl's top picks for book bloggers by the international educational publisher, Twinkl!
‼️ Visit, Share & Support The Definitive Book Blogger List 📢
Thanks SO much for all the love & comments! I hope you enjoyed today's post as much as I did writing it! ❤️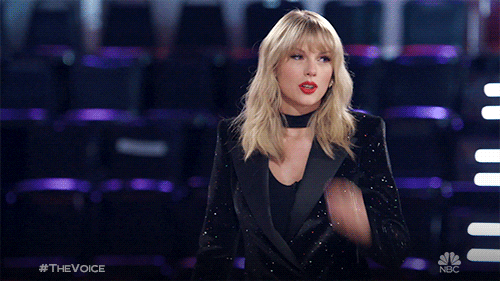 If you enjoy the content of the blog & would like to support me in any way you can by buying me a Ko-fi or Buy me a Coffe
☀️ Have you read any of these books? What do you think about them? & What will you be reading this month? Let me know everything in the comments, you know that I always love to know what you think ☀️