🔥 Hi, mis amores!! I hope you're having a wonderful day full of good readings & beautiful moments ❤️ Super excited to have the chance to share with you again this post series, where every month I'll be bringing you the newest book releases of 2021, obviously focusing on those that sound more interesting and more appealing to me. 🌟 As I always say "Good news for the heart but bad for the pocket" right? that expression never gets old 😅 So if you're not afraid to let your TBR grow… even more, & you're dying to know what books are about to come out, this is the series for you. 👏🏻 In these posts, I always include those book releases that, as I said before, resonate the most with me or sound like something that I'll love, so I'll only highlight those that I plan to read at some point.
I hope you enjoy this post a lot & above all, that you can find new books to enjoy. 😍 Thank you for choosing to share this moment with me, make yourself comfortable, grab your favorite drink & LET'S GET STARTED 🔥
‼️ Small Clarification: The dates of some of these books may change due to Covid-19 and everything that's happening in the world right now, so if that's the case, don't hesitate to let me know!
December 7th, 2021 🔥
Travis Wren has an unusual talent for locating missing people. Hired by families as a last resort, he requires only a single object to find the person who has vanished. When he takes on the case of Maggie St. James—a well-known author of dark, macabre children's books—he's led to a place many believed to be only a legend.

Called Pastoral, this reclusive community was founded in the 1970s by like-minded people searching for a simpler way of life. By all accounts, the commune shouldn't exist anymore and soon after Travis stumbles upon it… he disappears. Just like Maggie St. James.

Years later, Theo, a lifelong member of Pastoral, discovers Travis's abandoned truck beyond the border of the community. No one is allowed in or out, not when there's a risk of bringing a disease—rot—into Pastoral. Unraveling the mystery of what happened reveals secrets that Theo, his wife, Calla, and her sister, Bee, keep from one another. Secrets that prove their perfect, isolated world isn't as safe as they believed—and that darkness takes many forms.

Hauntingly beautiful, hypnotic, and bewitching, A History of Wild Places is a story about fairy tales, our fear of the dark, and losing yourself within the wilderness of your mind.
| Goodreads |
Atria Books
Dare Me meets Black Swan and Luckiest Girl Alive in a captivating, voice-driven debut novel about a trio of ballerinas who meet as students at the Paris Opera Ballet School.

Fourteen years ago, Delphine abandoned her prestigious soloist spot at the Paris Opera Ballet for a new life in St. Petersburg––taking with her a secret that could upend the lives of her best friends, fellow dancers Lindsay and Margaux. Now 36 years old, Delphine has returned to her former home and to the legendary Palais Garnier Opera House, to choreograph the ballet that will kickstart the next phase of her career––and, she hopes, finally make things right with her former friends. But Delphine quickly discovers that things have changed while she's been away…and some secrets can't stay buried forever.

Moving between the trio's adolescent years and the present day, The Ballerinas explores the complexities of female friendship, the dark drive towards physical perfection in the name of artistic expression, the double-edged sword of ambition and passion, and the sublimated rage that so many women hold inside––all culminating in a twist you won't see coming, with magnetic characters you won't soon forget.
| Goodreads |
St. Martin's Press
For fans of Karen McManus's One of Us Is Lying and films like I Know What You Did Last Summer comes a gripping thriller about murder, mystery, and deception.

Blackmail lures Ava to the abandoned amusement park on Portgrave Pier. She is one of ten teenagers, all with secrets they intend to protect whatever the cost. When fog and magic swallow the pier, the group finds themselves cut off from the real world. As the teenagers turn on each other, Ava will have to face up to the secret that brought her to the pier and decide how far she's willing to go to survive. The teenagers have only their secrets to protect and each other to betray.
| Goodreads |
Sourcebooks
December 9th, 2021 🔥
NOW HE MUST PROTECT HER LIFE.
When his best friend Luna is found catatonic after a devastating house fire, Matthew begins to fall apart.
"Take care of them, Matthew."
"Always."
"Protect my secret."
"Of course."
That's the promise he made to her only three nights ago. A solemn vow to protect their large found family of humans and supernatural creatures alike.
Fated to love her for the rest of his life, and unwilling to break his solemn vow, Matthew knows the only person who can help Luna is her grandmother. Through the woods they must go, just like a fairytale. But the forest is filled with deadly peril: poisonous black moss, chimeras, and worst of all, members of their family who don't want them to continue.
As they are picked off one by one, Matthew races to get Luna to safety, all the time doubting everything he thought was true.
Can Matthew untangle the twisted threads of Luna's secret before he himself unravels?
A dark fantasy horror with Little Red Ridinghood undertones, perfect for fans of Last House on Needle Street (Catriona Ward), Split (J.B. Salsbury), Legion (Brandon Sanderson), Pretty Girl 13 (Liz Coley), The Quiet at the End of the World (Lauren James), Primal Fear (William Diehl), & Tell me your Dreams (Sydney Sheldon).
| Goodreads |
Question Mark Press
December 28th, 2021 🔥
From #1 bestselling author Brandon Sanderson and Janci Patterson comes the final of three Skyward series novellas, each told from the perspective of a different member of the team back on Detritus. Listen to Jorgen's story along with Cytonic.

With the government of Detritus in disarray because of Superiority treachery, and with Spensa still away on her mission in the Nowhere, Jorgen must work together with the alien Alanik to pick up the pieces. They intercept a strange transmission from the planet Evershore and its Kitsen inhabitants, who say they have some of Jorgen's people and want to return them—but can the Kitsen be trusted? And can Jorgen learn to master his increasingly erratic cytonic powers before they spiral out of control and destroy all hope of forming an alliance against the Superiority?
| Goodreads |
Delacorte Press
The Wicked Deep meets House of Salt and Sorrows in this new standalone YA fantasy set in a snow-cloaked kingdom where witches are burned, and two enchantresses secretly compete for the heart of a prince, only to discover that they might be falling for each other.

It's Karnawał season in the snow-cloaked Kingdom of Lechija, and from now until midnight when the church bells ring an end to Devil's Tuesday time will be marked with wintry balls and glittery disguises, cavalcades of nightly torch-lit "kuligi" sleigh-parties.

Unbeknownst to the oblivious merrymakers, two monsters join the fun, descending upon the royal city of Warszów in the guise of two innocent girls. Newfound friends and polar opposites, Zosia and Marynka seem destined to have a friendship that's stronger even than magic. But that's put to the test when they realize they both have their sights set on Lechija's pure-hearted prince. A pure heart contains immeasurable power and Marynka plans to bring the prince's back to her grandmother in order to prove herself. While Zosia is determined to take his heart and its power for her own.

When neither will sacrifice their ambitions for the other, the festivities spiral into a wild contest with both girls vying to keep the hapless prince out of the other's wicked grasp. But this isn't some remote forest village, where a hint of stray magic might go unnoticed, Warszów is the icy capital of a kingdom that enjoys watching monsters burn, and if Zosia and Marynka's innocent disguises continue to slip, their escalating rivalry might cost them not just the love they might have for each other, but both their lives.
| Goodreads |
Sourcebooks Fire
📖 I've been recently included in the most recent article Twinkl's top picks for book bloggers by the international educational publisher, Twinkl!
‼️ Visit & Support The Definitive Book Blogger List 📢
You can support me & to my content by buying me a Ko-fi or Buy me a Coffee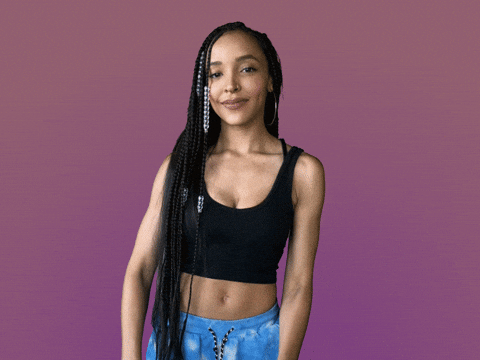 🔥 Let's Chat! Are you excited about some of these New Releases? & What's your November's most anticipated book? Let me know everything in the comments, you know I LOVE to know what you think 🔥