Title: You'll Be the Death of Me
By: Karen M. McManus
Series: Maybe?
Pages: 336
By: Delacorte Press
Published: November 30th, 2021
Genre: Young Adult – Contemporary – Mystery/Thriller
Buy it: Book Depository | Amazon
Ivy, Mateo, and Cal used to be close. Now all they have in common is Carlton High and the beginning of a very bad day.

Type A Ivy lost a student council election to the class clown, and now she has to face the school, humiliated. Heartthrob Mateo is burned out–he's been working two jobs since his family's business failed. And outsider Cal just got stood up…. again.

So when Cal pulls into campus late for class and runs into Ivy and Mateo, it seems like the perfect opportunity to turn a bad day around. They'll ditch and go into the city. Just the three of them, like old times. Except they've barely left the parking lot before they run out of things to say…

Until they spot another Carlton High student skipping school–and follow him to the scene of his own murder. In one chance move, their day turns from dull to deadly. And it's about to get worse.

It turns out Ivy, Mateo, and Cal still have some things in common. They all have a connection to the dead kid. And they're all hiding something.

Now they're all wondering–could it be that their chance reconnection wasn't by chance after all?

From the author of One of Us Is Lying comes a brand-new pulse-pounding thriller. It's Ferris Bueller's Day Off with murder when three old friends relive an epic ditch day, and it goes horribly–and fatally–wrong.
| Goodreads |
So grateful to have received a copy of the book in exchange for an honest review & of course, participating in the blog tour!
This author really knows how to write a thriller so intriguing and solid that it leaves me thinking about it for days, I loved what she did with this new release and I'm glad I got to read it before its release date. With this book, I especially appreciate the plot, as I think it has all the compliments that I love in this genre and the author has a way of developing the story in a way that keeps you on the edge of your seat, the characters, on the other hand, were just okay, but that didn't stop me from enjoying another good mystery/thriller YA book from the author.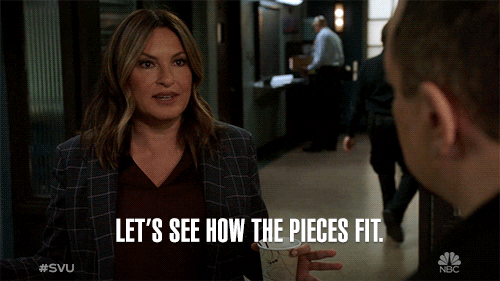 In this story, we follow Ivy, Mateo, and Cal, three Carlton High students and old friends, who upon meeting in the hallways during what's turning out to be a bad day for everyone, decide to skip school and go to the city like in the old days. Until they spot another Carlton High student skipping school–and follow him to the scene of his own murder. It seems they still have something in common, all three have a connection to the dead boy and all three seem to be hiding something.
What the author does best in creating her plots are the twists, turns, and revelations, it will always be my favorite thing about this author. This plot in itself seems to be the typical cliche of students and a dead boy, right? but, overall the second part of this book proves that it's much more than that, with incredible handling of suspense and anticipation, the author manages to keep us hooked with the plot and wanting to know what connects the characters, what things they hide, and what else is behind everything that's happening. And I'll tell you something, the ending it's AMAZING.
On the other hand, I can't help but notice that the first half of the book seemed a bit long and pointless, it's always positive that we have time with each character and learn a bit about their lives, as it gives us more depth and an idea about the possible reactions of these ones, but on the other hand, I feel that maybe there's a lot of filler at times and it takes a bit to get to the point that draws us to read the book which is the strong point, the murder, the drama, and the revelations. Still, it's an enjoyable book, but I felt this was a valid point to mention. The same thing happens in her book, The Cousins, but I think it's executed more successfully in that book because of the setting.
The characters aren't to stand out in my opinion, but they do keep the plot uncertain and unpredictable with their attitudes and personality, which is honestly enough for me in this genre. The personal stories did get to me and I understand the actions of some of them, but even so, I don't think they're the strong point of the story, but the plot and the execution of it took all my applause.
The author's writing style is always super enjoyable for me in fact when I finish reading one of her books I always want to read more, I think she has the ability to catch the reader with how addictive and fast-paced her style is. Plus, you can really see how brilliant this author's mind is and how she weaves her plots to give us totally unexpected outcomes that leave us with our mouths open! I'll definitely continue reading her work.
The ending was very good, unexpected, surprising, and very well done. There will be a sequel? I hope so because everything ends up facing that conclusion! It's a very solid thriller with good twists and attention to detail, which I like a lot, the characters didn't surprise me in themselves with their personalities, but with their actions, and are well created to give us many surprises.
I would recommend this book without hesitation, especially for the plot that has been worked very closely, there's an attention to detail and care in terms of the information that's given, and that's great. Also, the twists are incredible and I didn't see them coming at all, which I love! Of course, being a Karen M. McManus' thriller we're entering an addictive plot which you won't be able to stop reading once you start, and also such a fast pace book! won't weigh you down at any time. It's a great book, I highly recommend it!
Karen M. McManus is the #1 New York Times and international bestselling author of young adult thriller/mystery novels, including One of Us Is Lying, One of Us Is Next, Two Can Keep a Secret, and The Cousins. You'll Be the Death of Me will be her next novel, publishing December 2021. Her work has been translated into more than 40 languages worldwide. Karen lives in Massachusetts and holds a master's degree in Journalism from Northeastern University, which she mostly uses to draft fake news stories for her novels. For more information, visit www.karenmcmanus.com or @writerkmc on Twitter and Instagram.
📖 I've been recently included in the most recent article Twinkl's top picks for book bloggers by the international educational publisher, Twinkl!
‼️ Visit & Support The Definitive Book Blogger List 📢
You can support me & to my content by buying me a Ko-fi or Buy me a Coffe
  🔍 Have you heard about this book? Would you like to read it? Have you read this author's work before? & What do you think about it? 🔍