🙌🏻 Hi, my loves!!! hope you're having a wonderful day, full of the best readings! ❤️ Today, I'm here with a new post, where we'll chat a bit about those book series that have been on my TBR the longest, but I still feel like reading them at some point. 😊 I think I need to organize my TBR, like,… urgently, especially my physical TBR, so this post isn't only a fun idea, but I hope it will help me as an incentive to finally read those books that have been on my shelves for the longest period of time. 📚
However, this time I've decided to focus on book series, be it trilogies or sagas, it doesn't really matter, this post will be all about those series that I own completed on my TBR, even though I haven't even started them yet. I'm not proud of this, but when I feel like I could love a series or there's a lot of hype around certain books and they're all out (or so all of them) sometimes I have the urge to buy the complete set and binge-read them at some point, so that's pretty much how each of these series has come into my life. 😅 But now, I've started to think that it's been too many years since their release dates, and while that's not really an impediment for me to read a book, I feel it's time to decide if I really want to read them, and the answer in general for these 5 series I bring you today is: YES! 👏🏻 with each one I have different reasons, which I'll detail in due time, but basically, I still feel quite a lot of urges to sit down and finally devour these very popular and much-loved series, plus I'm generally very curious to know if I'll like them, and the fact that they're so well known gives it a little plus, as I'm dying to bring you my thoughts about them to the blog once I read them. 😍
I feel it will be a fun post to do, not only because I feel it will make me want to read these series even more, and not only because it's a good way to organize myself, but also because I would love to know your thoughts about them, so I hope you're ready to share if you've loved or hated these series, I would love to know what side you are on and what's in your mind, so don't be shy! 🥰
Finally, I hope you enjoy the post, and I invite you to do the same if you feel like it with your own older book series, I'd love to know which ones you haven't read yet, but you're dying to do it and why! 💕
I LOVE you, thank you so much for being there on the other side and for all the love always, now without further ado, let's get started! 🙌🏻
"It can take years to mold a dream. It takes only a fraction of a second for it to be shattered."
In a society steeped in tradition, Princess Lia's life follows a preordained course. As First Daughter, she is expected to have the revered gift of sight—but she doesn't—and she knows her parents are perpetrating a sham when they arrange her marriage to secure an alliance with a neighboring kingdom—to a prince she has never met.

On the morning of her wedding, Lia flees to a distant village. She settles into a new life, hopeful when two mysterious and handsome strangers arrive—and unaware that one is the jilted prince and the other an assassin sent to kill her. Deception abounds, and Lia finds herself on the brink of unlocking perilous secrets—even as she finds herself falling in love.

The Kiss of Deception is the first audiobook in Mary E. Pearson's Remnant Chronicles
| Goodreads |
What I feel about this series is that I'll really love the way the romance is portrayed, I have no reason other than the amazing reviews I've read about it, and I also really like how it promises that the reader doesn't know who's who among the male characters as you read it, and then you find out towards the end, I honestly LOVE that promise, as it allows you to relate to the character directly by the way they are, rather than by their title or where they come from. This also feels like a classic fantasy story where the main character grows a lot, so I'm really curious about the trilogy still.
"His hand glides down my arm, folds over my hand. His fingers lace with mine, palms kissing. I can feel the fast thud of his heart through this single touch."
A hidden truth.
Mortal enemies.
Doomed love.
Marked as special at an early age, Jacinda knows her every move is watched. But she longs for freedom to make her own choices. When she breaks the most sacred tenet among her kind, she nearly pays with her life. Until a beautiful stranger saves her. A stranger who was sent to hunt those like her. For Jacinda is a draki, a descendant of dragons whose greatest defense is her secret ability to shift into human form.
Forced to flee into the mortal world with her family, Jacinda struggles to adapt to her new surroundings. The only bright light is Will. Gorgeous, elusive Will who stirs her inner draki to life. Although she is irresistibly drawn to him, Jacinda knows Will's dark secret: He and his family are hunters. She should avoid him at all costs. But her inner draki is slowly slipping away;if it dies she will be left as a human forever. She'll do anything to prevent that. Even if it means getting closer to her most dangerous enemy.
Mythical powers and breathtaking romance ignite in this story of a girl who defies all expectations and whose love crosses an ancient divide. 
| Goodreads |
What can I say about this gem so popular at the time, right? I really love dragons so the synopsis sounds like something I'll like or at least enjoy, I don't feel that in this case, it's a trilogy that is going to mark me or be a 5 star, being honest, I would read it to have a good time, I think it could be one of those addictive series to read. I confess that I once read the first chapter of the first book and I liked it a lot, so I'm still willing to give it a try, what do you think?
"Don't feel bad for one moment about doing what brings you joy."
Feyre's survival rests upon her ability to hunt and kill – the forest where she lives is a cold, bleak place in the long winter months. So when she spots a deer in the forest being pursued by a wolf, she cannot resist fighting it for the flesh. But to do so, she must kill the predator and killing something so precious comes at a price …

Dragged to a magical kingdom for the murder of a faerie, Feyre discovers that her captor, his face obscured by a jewelled mask, is hiding far more than his piercing green eyes would suggest. Feyre's presence at the court is closely guarded, and as she begins to learn why, her feelings for him turn from hostility to passion and the faerie lands become an even more dangerous place. Feyre must fight to break an ancient curse, or she will lose him forever.
| Goodreads |
This series is still in progress, I think there are still a couple more books to be released, so technically I'm not too late with this one lol. It would be countless the number of people who have told me I should read this book, I know the main trilogy as such is extremely popular, both loved and hated in equal measures of intensity. I've read everything, from the best reviews to the most unpopular ones, so I think I have a pretty good idea of what I'm in for.
On the one hand, I think it might be an unpopular opinion for me since I don't usually love the series that are so well known, but I can't help but be curious, this is one of those cases where I really want to read it to chat about these books and finally have an opinion of my own about them. The hype is real, and many bloggers I love, love this series, so here I am…. almost ready to give it a chance!!!
"Our belief is often strongest when it should be weakest. That is the nature of hope."
The mists rule the night…
The lord ruler owns the world.

For a thousand years the ash fell.
For a thousand years, the Skaa slaved in misery and lived in fear. For a thousand years, the Lord Ruler reigned with absolute power and ultimate terror, divinely invincible. Every attempted revolt has failed miserably.

Yet somehow hope survives.
A new kind of uprising is being planned, one that depends on the cunning of a brilliant criminal mastermind and the courage of an unlikely heroine, a Skaa street urchin, who must learn to master Allomancy, the power of a mistborn.

What if the prophesied hero had failed to defeat the Dark Lord? The answer will be found in the Mistborn trilogy, a saga of surprises that begins here.
| Goodreads |
Another saga that is still in progress, I've heard the most amazing things and I've also seen for myself what an amazing author Brandon Sanderson is, so I'm more than excited to read this series, I own most of the books that have been released, obviously, I've been thinking that I should start reading them all at once, and I think the only thing holding me back with this one is the fact that they look a little intimidating. Still, from this whole list, I have a feeling this one it's going to be a story I'll absolutely love, so many bookish friends love it and keep talking about it, and that really keeps me always super excited to give it a chance, so I don't have much more to say, just NEEDS TO HAPPEN!!!
"Why be the sheep when you can be the wolf?"
Enter the world of female assassins and join the daughters of Death in this first book of the New York Times best-selling His Fair Assassin series by Robin LaFevers. Seventeen-year-old Ismae escapes a brutal arranged marriage into the sanctuary of a convent of assassins serving St. Mortain, the deity of death–but for a price. Perfect for fans of Sarah J. Maas, Kristin Cashore, and Victoria Aveyard.

Why be the sheep when you can be the wolf?

Seventeen-year-old Ismae escapes from the brutality of an arranged marriage into the sanctuary of the convent of St. Mortain, where the sisters still serve the gods of old. Here she learns that the god of Death Himself has blessed her with dangerous gifts—and a violent destiny. If she chooses to stay at the convent, she will be trained as an assassin and serve as a handmaiden to Death. To claim her new life, she must destroy the lives of others.

Ismae's most important assignment takes her straight into the high court of Brittany—where she finds herself woefully under prepared—not only for the deadly games of intrigue and treason, but for the impossible choices she must make. For how can she deliver Death's vengeance upon a target who, against her will, has stolen her heart?
| Goodreads |
Another trilogy I'm really curious about since it seems to follow three different female characters and seems to have that girl power and character growth vibe, plus I'm dying to start a new fantasy series since it's one of my favorite genres. I've also obviously read the best things about these books and I'm not sure, but I think there's a new series in the same world or something, so it would be fun to try if this main trilogy is something I like. I've never read anything by the author but I know she's quite loved, so I'm very curious!
  📖 I've been recently included in the most recent article Twinkl's top picks for book bloggers by the international educational publisher, Twinkl!
‼️ Visit, Share & Support The Definitive Book Blogger List 📢
I hope you enjoyed today's post! Super excited to share some bookish lists & of course, I can't wait to try these series to discuss them with you! ❤️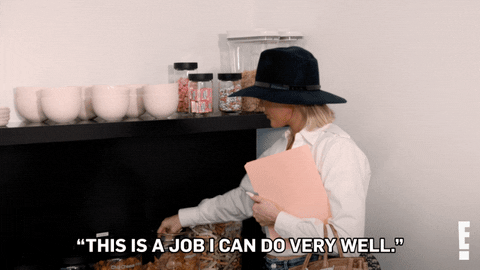 You can support me & to my content by buying me a Ko-fi or Buy me a Coffe
🙌🏻 Let's chat! What are the series that have been on your TBR the longest? Do you still plan to read them? & Have you read any of these series? What do you think? Which one should I read first? Let me know everything in the comments, you know I love to know what you think! 🙌🏻