🌟 Hi, beautiful bookish friends! I hope you're having an amazing day, full of the most wonderful reads! ❤️ Today I'm bringing you an already iconic book tag that every year comes to life so we can all catch up a bit or summarize in some way how our year has been going & this is of course: THE END OF THE YEAR, book tag! 🙌🏻 
Of course, it's November right now, so there's still a month left in the year where I can read a book I absolutely love and it won't be included here, anyway, you know that in December I'll be making thousands of lists with the best, the worst, the most surprising and disappointing books of the year among other things, so this tag will be basically about all the books I've read in the year until this day. 😊 
Here we'll go over how I've been doing, some of my faves so far and some plans for next year as well. I think it's a super fun, informative, and very interesting tag to read in general, so even though I won't be tagging people this time, I invite you to do it if you feel like it too and let me know below, I'd love to check that out!
Now, yeah, not much more to say, I hope you enjoy it a lot 🥰, I hope it's a light read for today and that it serves to catch up a little bit. I love you, thank you for the support regarding my blogiversary, your words touched my soul and made me very happy. 🥺 Now without further ado, LET'S GET STARTED! 🌟 
Are there any books you started this year that you need to finish?
I started my re-reading of this incredible series this year and although I haven't finished it yet I'm enjoying it a lot, I really love the characters and the story is one of the most intense in its genre, I love it so much! I have yet to finish this book and my goal was to read the fourth book, A Sky Beyond the Storm, for the first time this year, which now I don't know if I will be able to do, I'll try, of course, but if not, it will be one of the first books I'll be reading in January of next year.
Do you have an autumnal book to transition into the end of the year?
This would be a spring book to transition to for summer for me, and I honestly don't have one as such that I plan to read, but I do have one on my TBR that I'm very excited to read at some point, and I think it would be perfect for this type of transition and that's this very one, Malibu Rising by Taylor Jenkins Reid, an author I love!
Is there a new release you're still waiting for?
I'm literally dying to get my hands on these books. I'm loving the Skyward series by Brandon Sanderson, so clearly super excited for the release of this third part, Cytonic, which has one of the fastest-growing and most powerful main characters I've ever read, and for a person who stays pretty far away from sci-fi this series won me over! & on the other hand, one of my favorite authors, Shea Ernshaw, is releasing a new book!!!!: A History of Wild Places!!! and OMG, I'm so ready to give it 5 stars! if I don't, it will be the biggest disappointment, I swear lol. I know I'll love it, and I'm excited to bring you my thoughts on both books.
What are three books you want to read before the end of the year?
As some of you may already know, I'm doing a challenge this year where I'm reading other bloggers' favorite books (POST HERE!) and I really want to finish it this year, so I can do something similar next year too! So clearly, I want to read these three books, plus I've heard the most wonderful things about them!!!.
This month I'm doing a bit bad about my reading because I got sick and work and stuff, but I won't be hard on myself and I'll say that I can easily get to read these books before 2022!
 🌟 The Mirror Season by Anna-Marie McLemore
 🌟 These Violent Delights (These Violent Delights #1) by Chloe Gong
 🌟 Fable (Fable #1) by Adrienne Young
Is there a book you think could still shock you and become your favourite book of the year?
I think any of the books I already mentioned in the previous question could easily be faves, but if not, I think some of these three books could take favorite spots as the plots are exactly what I enjoy, atmospheric, kind of creepy, and mysterious! can't wait to finally read them!
 🌟 The River Has Teeth by Erica Waters
 🌟 House of Hollow by Krystal Sutherland
 🌟 The Dead and the Dark by Courtney Gould
Have you already started making reading plans for 2022?
Honestly, my overall plan for 2022 is to read more books, but definitely read at least consistently every day a little bit, you know? something simple, easy to achieve, but also something important to me. Despite this, I'll be setting a super achievable reading goal because I find that lately with so much work in my life the Goodreads challenge has been putting a lot of pressure on me, and I don't need that, so I'll keep it simple and even though I know I'll be able to read more books, I won't be setting myself a real challenge on the site.
2022 will be a year full of changes in my personal life, so I want to enjoy my blog and the time I can dedicate to it, and of course read more so I can bring you more content.
Of course, I have to sit down and plan some personal goals as to what I want to read, I already have one that I can share with you and that's that I want to read more things that resonate with me like highly atmospheric books with creepy themes or set in small towns, or forests and that sort of thing, I just love and realize that they're books that I've been leaving for halloween when I can really read them any time of the year.
Soon, next month, I'll post more about my challenges in depth and of course, I'll have it much better planned.
 📖 I've been recently included in the most recent article Twinkl's top picks for book bloggers by the international educational publisher, Twinkl!
‼️ Visit & Support The Definitive Book Blogger List 📢
Thank you, amores, for the support always & I hope you enjoyed the end of the year post very much!!!!! Can you believe it's so close to 2022? CRAZY! 🤯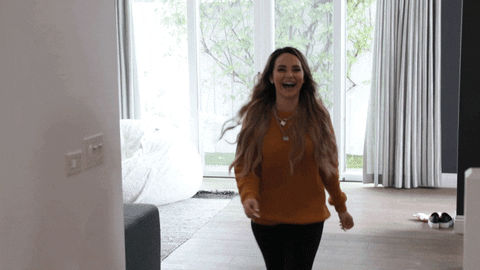 You can support me & to my content by buying me a Ko-fi or Buy me a Coffe
 🌟 Let's chat! What is your favorite book of the year so far? What books are you still looking forward to reading before the end of the year? & What's your number 1 plan for 2022? Let me know in the comments, you know I LOVE to know what you think! 🌟