🎉 Hi, guys! I hope you're having the most wonderful day, full of the most incredible readings.❤️ Today, as you may have seen from the title, is a special day and a different post in honor of the blog…that's turning 5 years old!!! It's just so wonderful for me to think that for 5 years I've been doing something that makes me SO deeply happy, that for 5 years I've been sharing my thoughts about books with readers around the world and that for 5 years I've been learning and growing. 😭😭😭   
I say it every year, but it's the truth, so I'll say it again, creating this blog was one of my most brilliant ideas like EVER lol, I didn't think at the time that I would get this far through the years, but looking back, it's been a complete blessing. 🙏🏻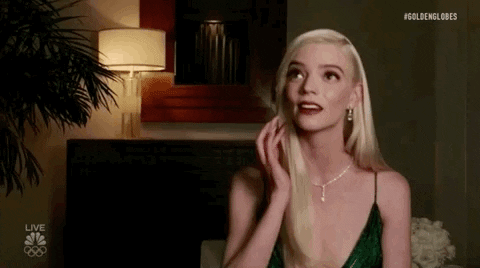 I'm clearly super excited and kind of emotional to share another celebration with you today, for that, obviously, I'll be expressing my gratitude for this beautiful journey while making a little catharsis of life, but also I always like to bring you something useful maybe for you or for those book bloggers who are just starting or are just entering the bookish world, or maybe just for those readers who, like me 5 years ago, want to create their personal space where they can share their love for books. 😊 For that, I'll be sharing today some points that you should keep in mind, like some things that you should do as a book blogger and others that you should avoid.‼️ Of course, all this is always from my point of view and from my personal experience and journey, I just hope that I can be of help to someone else someday, that would make me very happy. 🥺🌟 
Thank you infinitely for being there on the other side of the screen, either recently or since many years ago, you're SO valuable and I want you to know that I'll always remember every moment I've lived with my blog, I tressure every comment, every like and every interaction in general that we have had, so THANK YOU VERY MUCH! 🥰
Without further ado, let's get started! 🎉 
Writing when you have so many emotions is so difficult, guys, but this is just a small paragraph that I need and want to write for this special occasion. I feel so grateful for a lot of things really, and one of those things is, of course, my blog and the beautiful people that read it, plus, those other book bloggers that with words of encouragement and love have made me want to grow and try to do always a little bit better. So many people have also inspired me perhaps without even knowing it, and I'm really grateful to have crossed paths with these bloggers and readers who are completely on another level and prove it every day in their personal spaces.
I'm also deeply grateful for every comment, which I always say, but I don't want to miss how nice and warm it feels to share some words with people who also love to read and are as passionate about stories as I am, and besides it always gives me a lot of illusion to think that we're all connected under the love for the same thing, but at the same time we all experience such different lives, live so far away from each other, with different cultures, and that's just fascinating to me. I really deeply appreciate being able to connect with so many bookish people around the world, so THANK YOU SO MUCH FOR BEING THERE!
I'm also super grateful for all that I've learned thanks to having the blog, where it has taken me too. To think that when I started I barely knew how to speak English is incredible, it doesn't mean that I do it perfectly now lol, but I do feel that I've improved a lot from what I was in the beginning and I love to see that evolution both in content, emotion and above all in confidence, as I believe that I've been able to find my own voice over time, which I think is, without a doubt, the most worthwhile pursuit when you start a blog of any kind. Finding your own style and giving it that little spark of personality that only belongs to you.
Also clearly super grateful to every author who has contacted me during all these 5 years, to put the trust they put in you when they give you their baby book for you to read it and expose it on your page takes a lot of courage and I deeply respect that, I've always tried to give my opinion with a lot of respect and love, even when certain stories aren't really for me, and I think that's something super important to always keep in mind. Thank you, authors!
I also want to mention the publishers who have approved ARCs for me over the years! Nowadays, I know it's not really necessary for me, but at the time it was something that gave me a lot of excitement, so of course, I feel more than grateful for having been able to read and review a LOT…A LOT of ARCs over the years, many of which have been favorite stories of mine.
So basically I'm deeply and totally grateful! I feel SO lucky, today we're already 6,232 in my bookish family, and I get excited every time I see that number grow. Clearly, for me, it's not just a number, but I imagine all those little people standing in a huge room and I think there are SO MANY !!!! is completely incredible, I feel honored and excited to be able to share with so many people and to be able to continue through 2022 as well!!! THANK YOU THANK YOU THANK YOU beautiful and faithful reader for being there whenever I need you, for writing me, for appreciating my content, for your words of encouragement when I need them, for knowing that you are safe in this space and you should always be able to express yourself as you are, for giving me just the right words without knowing it …. Thank you infinitely, and I invite you to share more moments together! ❤️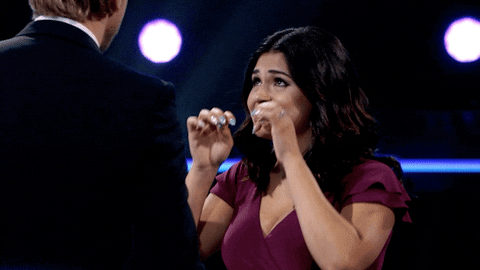 ---
The Do's & Don'ts as a Book Blogger 🌙 
 🌙 Engage with the Blogging Community
When you start with your blog and especially if you want it to be an important part of your life, I think the commitment to the community is super important, not only because you'll find in other bloggers the inspiration or the information needed to grow, but I think it's even more important from the human side. In my personal experience, I've come across wonderful people who openly offer to help in any way they can, but it also feels amazing to support others who are traveling the same path as you.
Showing your selfless support is a great form of love in the community and it also feels amazing to create connections across the world with people who love the same thing you do.
Also, of course, if you feel comfortable and encouraged to get involved, actively participate in other blogs and in the community in general, you'll see your blog organically grow over time as you reach more people by default, and there's nothing more fun than doing it while supporting others. Don't spam, though, that's not nice & always be respectful.
 🌙 Go for Original Content
This point would seem obvious, right? but it's not, and even less so in the book blogging community where it would seem that everything is already done.
When I first started blogging, of course, I relied a lot on reviews as it was the reason I created my blog in the first place, but after a while, you start to get more and more engaged and you discover tags, book memes, joint lists, and much more, content that in itself is super fun to do and to read, I love it! so don't get me wrong, I invite you to do all this if you enjoy it, but I always think it's positive to go a little bit further.
Try new ways of recommending books, make some personal challenges, combine other varied interests and do something literary fun. Create, let your imagination run wild, and don't be structured by certain rules. Whenever you want you can play a little with your content or the way you show it, and I encourage you to try it, even if some ideas sound a little crazy they may end up being a new trend, and in the long run, other bloggers may want to try it too.
 🌙 Reinventing Yourself is a Good Thing!
This point can easily go hand in hand with the previous point because it invites you to create new content or give a little twist to your posts, but I wanted to add a little more emphasis because I think it's very important and can go even further.
Personally, I've reinvented myself in my blogging journey a thousand times. Change is okay, my loves, it's valid and you can do it any time you feel it's right. By that, I mean, if you feel you have grown in your personal life and suddenly your blog doesn't reflect that, change EVERYTHING! you can do it, you don't have to explain yourself to anyone, honey, do it and go in the direction of content and aesthetic that make you happy.
Sometimes I feel, and from what I've seen over the years, that certain bloggers are afraid to take other paths, I've even seen extremely talented people within the community explain why they would no longer read certain genres, and you know what? you don't have to. If you feel like you don't want to read Young Adult anymore or suddenly Romance doesn't catch your attention, don't be afraid to change just for fear of losing a few followers or what people will say.
I know that when you're a blogger the stats and all that stuff can obsess you a little bit, but think about it, if you continue in the same line, that line that is already boring you, the one that isn't making you happy, just because your followers like it, there will come a point where you'll get tired of your blog or you'll feel it as an obligation, don't let that happen to you.
If you evolve or change or reinvent yourself in your life, show it in your blog, the passion you put in the things you create crosses the screen, REMEMBER THAT!!! so, no matter what you talk about, in the end, if you do it with passion the right audience will always find you.
---
 🌙 Feeling Pressured (Blogging)
I could write an essay on this lol. I swear, I've struggled for a long time during the years I've had the blog with the pressure, and I don't blame anyone but myself for it, since no one is forcing me to do anything, you know? Naturally, I'm a perfectionist person, and I've only recently been able to relax a lot more about posting on my blog, so I think I can give you some advice as to why this is highly negative for you and why it's absolutely unnecessary.
When you feel pressured to create content because either you have set yourself a certain schedule or simply because you think you have to post or you won't have visitors, or whatever the reason is, the stressful state begins, and that triggers you to not enjoy writing your posts until you want to stop for a while (which isn't wrong, you just shouldn't stop doing it for THIS reason)
WHY ARE YOU DOING THIS TO YOURSELF? I tell you from experience, as I said before, everything you create in your blog has an energy that reaches your readers, that's why they decide to follow you or stop doing it. If you're writing because you feel you have to do it instead of because you want to do it, you'll start to feel very uncomfortable and stressed which will be reflected in your post 100% and I don't think you want to transmit that.
It's very important for me that you know that those who follow you will be for you just as much if you upload 1 post a week as if you upload 6 times a week, even so, think this, what do you prefer? upload content without desire, simple, fast, and often? or upload content when you feel inspired and well, where you can create something of QUALITY?
I think that's the key, the important thing here is that you learn to put yourself first, love, your mental health is important and always comes first, then post when you feel it's right, take the days you need, and create a post that makes you proud, you'll see that quantity doesn't matter and there's no need to feel pressured, you have already shown who you are to your followers, they will support you and respect you for taking care of you and creating content from enjoyment.
 🌙 Compare Yourself
This is a much-discussed and popular point, fortunately. Comparisons exist in all walks of life, but it's usually a toxic behavior for yourself, even more so if you take it as something you do all the time. Regarding the book community, there are so many blogs out there that are wonderful, so many super talented bloggers, so many blogs that you can't wait for them to upload content to read, right? and that's wonderful, I originally wanted to start because I wanted to share my opinions on the books I loved, but then I discovered this whole community and fell in love with what people were able to create, so much inspiration everywhere. What happens when it becomes negative and suddenly you start comparing your blog with others? first, you'll surely get discouraged, what you create will never seem good enough and you might end up giving up.
I really don't want you to have to go through that, and here's a secret: YOU DON'T HAVE TO DO IT.
No one, no one, no one within the community can create like you, no one within the community can communicate like you, no one within the community has your point of view, no one within the community has your voice…NO ONE. You're absolutely unique, so don't deprive this incredible blogging community of everything you're capable of giving.
It doesn't matter if your content is similar to another blogger's because, in the end, it will never be the same, and that's the richness of this community and the whole blogging world, your voice, your creativity, and your take on whatever it is you talk about, is what makes your blog unique and what will make more people identify with you and want to follow you.
Show yourself, be honest, free, and open about your opinions, create what makes you feel good, and focus on yourself, on your own growth, because no one is equal to anyone else, and if you continue to compare yourself with others you'll lose time that you can occupy in your own space, where I'm sure you'll create amazing things because no one is like you. PERIOD!
---
 📖 I've been recently included in the most recent article Twinkl's top picks for book bloggers by the international educational publisher, Twinkl!
‼️ Visit & Support The Definitive Book Blogger List 📢
Thank you again for all the love during all these years & for still being there in spite of the changes, I have you always in my heart my bookish family. 💕 
You can support me & to my content by buying me a Ko-fi or Buy me a Coffe
 🌙 Now, let's Chat! What do you think about the points discussed above? Which points seem more valid to you? & What have you learned in your journey as a book blogger? I'd love to know! 🌙