📚 Hi, bookish friends! I hope you're having a wonderful day, full of the best readings!❤️ Today, I decided it would be fun to chat a bit about my ARCs, and share with you a small pile that I have yet to read for this 2021, but even more exciting are those that will be my first 2022 ARCs! 👏🏻 
I'm actually feeling super optimistic about my ARC situation, in the future I was super careless about it, and was always requesting more than I could read, which is a bit irresponsible now that I think about it lol, but… over time I've found a way to feel more comfortable requesting advanced copies as well as feeling more confident to know which ones to choose and which ones to reject. That has taken me from having a lot of ARCs backlogged from reading to having a 98% rating on NetGalley at one point. Since I've been able to control this situation, I've wanted to keep it to a number of copies that I know I can handle easily without losing my mind lol, so even when I have books to show you, they won't be as many as they used to be, in fact now the ones I request myself are books that really interest me or some that I get by accepting requests from authors I've read and loved in the past. 😊 
I think I'm being a little pickier about the ARCs aspect and that's fine 👍🏻, as a book blogger and as someone who has been in the community for over 5 years now and almost 5 years with my blog, I'm aware that while it's fun to have advanced copies of books to share, it's not exactly necessary to have good content and engage with the community, so if you're just starting out in all this, and getting ARCs is something you're worried about, just don't my love… relax, it will all come naturally with time and if not, you still have thousands and thousands of books already published to talk about. 🥰 
With all this said and cleared up, I can't wait to share these titles with you as they're books that have me super excited to read and share my thoughts with you! 🌟 Now yes, without further ado, grab your coffee and get comfortable because we're getting started! 📚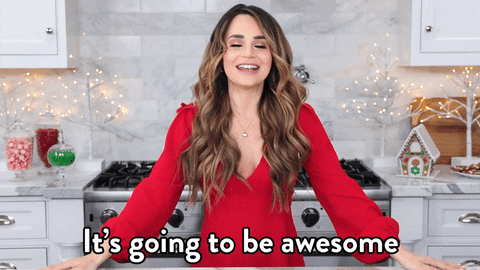 ‼️ One little thing before we start: As you may have noticed I've been changing some visual aspects of the blog, I hope you like them, it's nothing professional, I've done them myself, but I'm excited to have a more minimalistic and romantic concept, so I'd love to know your opinion. Of course, I'll continue with the changes until I find an aesthetic that resonates with me. I LOVE YOU and thank you for the support!💕
 📚 Tahira in Bloom by Farah Heron | Life is full of surprises in a winning novel about a girl dreaming big during one unexpected small-town summer.
When seventeen-year-old aspiring designer Tahira Janmohammad's coveted fashion internship falls through, her parents have a Plan B. Tahira will work in her aunt's boutique in the small town of Bakewell, the flower capital of Ontario. It's only for the summer, and she'll get the experience she needs for her college application. Plus her best friend is coming along. It won't be that bad.
But she just can't deal with Rowan Johnston, the rude, totally obsessive garden-nerd next door with frayed cutoffs and terrible shoes. Not to mention his sharp jawline, smoldering eyes, and soft lips. So irritating. Rowan is also just the plant-boy Tahira needs to help win the Bakewell flower-arranging contest—an event that carries clout in New York City, of all places. And with designers, of all people. Connections that she needs!
No one is more surprised than Tahira to learn that floral design is almost as great as fashion design. And Rowan? Turns out he's more than ironic shirts and soil under the fingernails. Tahira's about to find out what she's really made of—and made for. Because here in the middle of nowhere, Tahira is just beginning to bloom. 
Young Adult – Romance – Contemporary
November 1st, 2021 by Skyscape
---
📚 Good Girls Die First by Kathryn Foxfield | For fans of Karen McManus's One of Us Is Lying and films like I Know What You Did Last Summer comes a gripping thriller about murder, mystery, and deception.
Blackmail lures Ava to the abandoned amusement park on Portgrave Pier. She is one of ten teenagers, all with secrets they intend to protect whatever the cost. When fog and magic swallow the pier, the group finds themselves cut off from the real world. As the teenagers turn on each other, Ava will have to face up to the secret that brought her to the pier and decide how far she's willing to go to survive. The teenagers have only their secrets to protect and each other to betray.
Young Adult – Mystery/Thriller – Horror
December 7th, 2021 by Sourcebooks
---
📚 You'll Be the Death of Me by Karen M. McManus | Ivy, Mateo, and Cal used to be close. Now all they have in common is Carlton High and the beginning of a very bad day.
Type A Ivy lost a student council election to the class clown, and now she has to face the school, humiliated. Heartthrob Mateo is burned out–he's been working two jobs since his family's business failed. And outsider Cal just got stood up…. again.
So when Cal pulls into campus late for class and runs into Ivy and Mateo, it seems like the perfect opportunity to turn a bad day around. They'll ditch and go into the city. Just the three of them, like old times. Except they've barely left the parking lot before they run out of things to say…
Until they spot another Carlton High student skipping school–and follow him to the scene of his own murder. In one chance move, their day turns from dull to deadly. And it's about to get worse.
It turns out Ivy, Mateo, and Cal still have some things in common. They all have a connection to the dead kid. And they're all hiding something.
Now they're all wondering–could it be that their chance reconnection wasn't by chance after all?
From the author of One of Us Is Lying comes a brand-new pulse-pounding thriller. It's Ferris Bueller's Day Off with murder when three old friends relive an epic ditch day, and it goes horribly–and fatally–wrong.
Young Adult – Mystery/Thriller – Contemporary
November 30th, 2021 by Delacorte Press
---
📚 Lock the Doors by Vincent Ralph | A brand new addictive, twisty thriller from the author of ARE YOU WATCHING? for fans of Karen McManus, Holly Jackson and Lisa Jewell.
LOCK EVERY DOOR
Tom's family have moved into their dream home. But pretty soon he starts to notice that something is very wrong – there are strange messages written on the wall and locks on the bedroom doors. On the OUTSIDE.
The previous owners have moved just across the road and they seem like the perfect family. Their daughter Amy is beautiful and enigmatic but Tom is sure she's got something to hide. And he isn't going to stop until he finds the truth behind those locked doors. . .
Will their dream home become a nightmare?
Young Adult – Mystery/Thriller
March 1st, 2022 by Sourcebooks Fire
---
📚 Dead Girls Can't Tell Secrets by Chelsea Ichaso | Piper's fall was no accident. Did someone want her dead? It's up to her sister to discover the truth in this shocking new thriller with an unreliable narrator, from the acclaimed author of Little Creeping Things.
Piper Sullivan was in a strange hiking accident last month and has been in a coma ever since. Her older sister, Savannah, can't pretend to be optimistic about it; things look bad. Piper will likely never wake up, and Savannah will never get any answers about what exactly happened.
But then Savannah finds a note in Piper's locker, inviting Piper to a meeting of their school's wilderness club…at the very place and on the very day that she fell. Which means there was a chance that Piper wasn't alone. Someone might've seen something. Worse, someone might've done something. But who would want to hurt the perfect Piper Sullivan…and why?
To discover the truth, Savannah joins the club on their weekend-long camping trip on the same mountain where her sister fell. But she better be careful; everyone in the club is a suspect, and everyone seems to be keeping secrets about that tragic day.
And Savannah? She's been keeping secrets, too…
Young Adult – Mystery/Thriller
April 5th, 2022
---
📚 Where the Drowned Girls Go (Wayward Children #7) by Seanan McGuire | Welcome to the Whitethorn Institute. The first step is always admitting you need help, and you've already taken that step by requesting a transfer into our company.
There is another school for children who fall through doors and fall back out again.
It isn't as friendly as Eleanor West's Home for Wayward Children.
And it isn't as safe.
When Eleanor West decided to open her school, her sanctuary, her Home for Wayward Children, she knew from the beginning that there would be children she couldn't save; when Cora decides she needs a different direction, a different fate, a different prophecy, Miss West reluctantly agrees to transfer her to the other school, where things are run very differently by Whitethorn, the Headmaster.
She will soon discover that not all doors are welcoming…
Young Adult – Fantasy – Novella
January 4th, 2022 by Tordotcom
---
📖 I've been recently included in the most recent article Twinkl's top picks for book bloggers by the international educational publisher, Twinkl!
‼️ Visit & Support The Definitive Book Blogger List 📢
You can support me & to my content by buying me a Ko-fi or Buy me a Coffe
📚 Time to chat! Which of these books sounds most intriguing to you? & How's your ARCs situation? Do you have it under control or is it still an issue to work on? Let me know all about it in the comments, you know I love chatting with you! 📚