☀️ Hi, guys! I hope you're having a wonderful day filled with the best readings & obviously, I hope you all had a beautiful past month!❤️ Today I've returned with one of my favorite posts to share with you my Wrap Up of the month, where I tell you all about what I've read during the month of October, plus: What I'm going to read in the month of November!. And here we are! another month has passed and we're getting closer and closer to the end of the year, guys, that's SO crazy! 😮 the year flew by completely, I hope you all are taking it easy, it has been a strange and changing year so my best wishes to you for the last 2 months ahead of us. 🥰  So, my October was pretty good, you know I love horror season, so I've been enjoying it a lot, watching horror movies as I love it so much, and also of course with some spooky books as well. 🌙  Maybe I should share with you all about my favorite horror movies, I never thought about it, but even if it's not bookish related it could be fun, so let me know if it's something you would like to see in the future. 🙌🏻 
---
Before we start what we come here today for, I want to share with you that this is a very important month for me in the blog because I'll be celebrating my 5th blogiversary! CAN YOU BELIEVE IT?!?!?!?! 🎉  it seems like only yesterday that I started my baby blog, time flies when you do something you enjoy, right? Because of this, and also because I'm looking forward to a little change, I would like to start making changes to the blog in terms of image, I'm working on creating new headers, logos, and cute little things, to give it a new look and feel like it's more like myself, you know? 👏🏻 I just want my blog to look more like me every day, and when I grew up myself in life I feel that my blog has to reflect that too, so I feel ready to give it a little touch-up. Obviously, I'm not an artist, sorry about that 😅, I have no idea about design, so it will be a month of trial and error. So if you see some changes happening, that's why.
I also want to tell you that I LOVE you, thank you so much for supporting me and being there during all these years, I'm having a great time in this community! 😚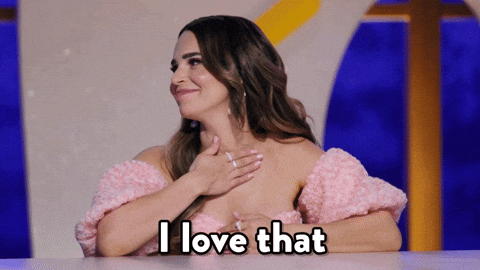 ---
So, in terms of reading this has been a great month, I'm very happy I've been able to start reading more consistently than in previous months where it was all disaster and reading slumps lol, I think finally the Halloween spirit came to save me and revive the reader in me. I ended up reading 5 books during the month of October, which coming from reading almost nothing is more than positive for me, so let's celebrate!!! *little dance* 💃🏻 
Honestly, even though I read a good amount, I didn't read any books that I'm passionate about or loved completely, which is kind of sad because I picked books that I thought I would love, but well that's ok, anyway, I got two solid 4 stars and that's always great! 😍 and also I have a lot of books ahead of me for this month of November, where, as I told you, it will be all about catching up a bit with my reading and challenges that I have set for myself in general. 🌟 
Now, without further ado, because my intros are always SO DAMN LONG 😂 , let's jump right into today's post, I'm excited to share what I've read and my thoughts with you, as well as a little bit about what I'll be reading during the month…. Let's get started!!! ☀️ 
 🔪 Spooky Popular Books 👻 
☀️ There's Someone Inside Your House by Stephanie Perkins | The idea of this book is super entertaining to me, it's a teenage slayer type of book, but the execution surprised me with a pretty heavy romantic tone and characters that need a lot of work. This prevented me from enjoying the plot at 100%, especially the first half was a bit monotonous for me, but I must say the second half is quite good, the action begins to have more prominence and the murderer takes its place. I ended up enjoying some parts of it, but I don't think it has anything in its plot that stands out or goes beyond other books I've read, I mean it doesn't have anything particularly original, and the twists lack impact. One thing that does stand out is the diversity of the characters and also the author achieved a very good atmosphere for this type of plot. So, I would only recommend it if heavy romance isn't something that bothers you, in which case there's a lot to explore in this story. | BOOK REVIEW |
---
☀️ The Taking of Jake Livingston by Ryan Douglass | This book is totally brilliant in terms of atmosphere, and also as a very positive thing, I can tell you that it touches on very heavy topics and has deep discussions about racism, homophobia, among other things. I think what the author wanted to do here was good and I understand it, but I can't help but see that he has covered too many topics in a very short book, and sometimes less is more, especially when you want to touch on such serious and important topics as it is in this case, that always needs more time. As for the paranormal plot, it was really cool, but it was very confusing to understand, I don't know if the author's style resonates so much with me, but I'm willing to give him a second chance, especially after I read the last part, which I think is amazing. | BOOK REVIEW |
---
 🔥 Twisted Minds & Dark Plots!⚡️
☀️ The Dead House (The Dead House #1) by Dawn Kurtagich | This book is crazy theories! While reading it I couldn't stop thinking about what was really going on, what was true, or what was in the main character's head, you know? and I absolutely love when books make me work a little. I love the structure and the format that the author chose to tell this story, which is mostly documentary style. We see an event that happened many years ago through videos, letters, diaries, and interviews, which I think makes the story not only more addictive but also easier to read. It has a polemic and open ending, but is very correct for the story and still leaves you with a lot of questions, so knowing that there's a second book in the works makes me very excited. | BOOK REVIEW |
---
☀️ Final Girls by Riley Sager | I just want to tell you that I didn't like any of the characters in this book, they're all terrible people lol, even so, and leaving that aside, I now understand why this author is so popular, honestly, his narration is a bit difficult at the beginning, but after a few chapters I was totally on board, and I was completely hooked with the plot. I love the concept of this book that follows the "final girls" or the only survivors of terrible massacres. The plot comes together at a somewhat slow pace, but I don't know if it's the atmosphere, the idea, or the author's style but something captivated me and I just really enjoyed the book. After the middle things start to get ugly very quickly and there's a lot of information, and strange situations happening. I tried to guess what was going on and I couldn't guess once, so AWESOME JOB. I loved the ending too, I honestly have a lot to share, I haven't uploaded my review yet, but I will very soon!
---
 🌘 Biggest Disappointment of the Year so far? 🦌
☀️ The Only Good Indians by Stephen Graham Jones | I didn't like this book, not at all, and it was very hard to accept it as it was one of my most anticipated reads, it also has incredible reviews, super positives, and although it wasn't my experience, it makes me happy that more people can read it as the discussion about Native Americans is super important and I highlight it. With that said, I can't highlight anything else, the author's style isn't for me, it's very heavy to read and also very complicated to understand from the beginning. The characters were a big NO for me, built in a very macho way and without any personality at all, they all are like the same person. I'm not saying that the idea wasn't original, but the execution is weird and I personally didn't like any of it, just a little bit the ending… maybe.
I don't have much more to say, without a doubt one of my biggest disappointments this year. If you want to know more about my thoughts I invite you to read my review, but I warn you that it's clearly not very flattering.| BOOK REVIEW |
---
 🌹 Reading my Most Anticipated of the Year 🌟 
☀️ The River Has Teeth by Erica Waters | Natasha's sister is missing. Her car was found abandoned on the edge of a local nature preserve known as the Bend, but as the case goes cold, Natasha's loss turns to burning anger. She'll do anything to find answers. Della's family has channeled magic from the Bend for generations, providing spells for the desperate. But when Natasha appears on her doorstep, Della knows it will take more than simple potions to help her. But Della has her own secrets to hide. Because Della thinks she knows the beast who's responsible for the disappearance — her own mother, who was turned into a terrible monster by magic gone wrong. Natasha is angry. Della has little to lose. They are each other's only hope.
---
☀️ House of Hollow by Krystal Sutherland | Seventeen-year-old Iris Hollow has always been strange. Something happened to her and her two older sisters when they were children, something they can't quite remember but that left each of them with an identical half-moon scar at the base of their throats.
Iris has spent most of her teenage years trying to avoid the weirdness that sticks to her like tar. But when her eldest sister, Grey, goes missing under suspicious circumstances, Iris learns just how weird her life can get: horned men start shadowing her, a corpse falls out of her sister's ceiling, and ugly, impossible memories start to twist their way to the forefront of her mind.
As Iris retraces Grey's last known footsteps and follows the increasingly bizarre trail of breadcrumbs she left behind, it becomes apparent that the only way to save her sister is to decipher the mystery of what happened to them as children.
The closer Iris gets to the truth, the closer she comes to understanding that the answer is dark and dangerous – and that Grey has been keeping a terrible secret from her for years. 
---
☀️ The Dead and the Dark by Courtney Gould | Courtney Gould's thrilling debut The Dead and the Dark is about the things that lurk in dark corners, the parts of you that can't remain hidden, and about finding home in places―and people―you didn't expect.
The Dark has been waiting for far too long, and it won't stay hidden any longer.
Something is wrong in Snakebite, Oregon. Teenagers are disappearing, some turning up dead, the weather isn't normal, and all fingers seem to point to TV's most popular ghost hunters who have just returned to town. Logan Ortiz-Woodley, daughter of TV's ParaSpectors, has never been to Snakebite before, but the moment she and her dads arrive, she starts to get the feeling that there's more secrets buried here than they originally let on.
Ashley Barton's boyfriend was the first teen to go missing, and she's felt his presence ever since. But now that the Ortiz-Woodleys are in town, his ghost is following her and the only person Ashley can trust is the mysterious Logan. When Ashley and Logan team up to figure out who—or what—is haunting Snakebite, their investigation reveals truths about the town, their families, and themselves that neither of them are ready for. As the danger intensifies, they realize that their growing feelings for each other could be a light in the darkness. 
---
 🌊 Reading Other Book Bloggers' Favorites 🌙
☀️ The Mirror Season by Anna-Marie McLemore | An unforgettable story of trauma and healing, told in achingly beautiful prose with great tenderness and care. –#1 New York Times-bestselling author Karen M. McManus
When two teens discover that they were both sexually assaulted at the same party, they develop a cautious friendship through her family's possibly magical pastelería, his secret forest of otherworldly trees, and the swallows returning to their hometown, in Anna-Marie McLemore's The Mirror Season…
Graciela Cristales's whole world changes after she and a boy she barely knows are assaulted at the same party. She loses her gift for making enchanted pan dulce. Neighborhood trees vanish overnight, while mirrored glass appears, bringing reckless magic with it. And Ciela is haunted by what happened to her, and what happened to the boy whose name she never learned.
But when the boy, Lock, shows up at Ciela's school, he has no memory of that night, and no clue that a single piece of mirrored glass is taking his life apart. Ciela decides to help him, which means hiding the truth about that night. Because Ciela knows who assaulted her, and him. And she knows that her survival, and his, depend on no one finding out what really happened.
---
☀️ Fable (Fable #1) by Adrienne Young | For seventeen-year-old Fable, the daughter of the most powerful trader in the Narrows, the sea is the only home she has ever known. It's been four years since the night she watched her mother drown during an unforgiving storm. The next day her father abandoned her on a legendary island filled with thieves and little food. To survive she must keep to herself, learn to trust no one, and rely on the unique skills her mother taught her. The only thing that keeps her going is the goal of getting off the island, finding her father, and demanding her rightful place beside him and his crew. To do so Fable enlists the help of a young trader named West to get her off the island and across the Narrows to her father.
But her father's rivalries and the dangers of his trading enterprise have only multiplied since she last saw him, and Fable soon finds that West isn't who he seems. Together, they will have to survive more than the treacherous storms that haunt the Narrows if they're going to stay alive.
Welcome to a world made dangerous by the sea and by those who wish to profit from it. Where a young girl must find her place and her family while trying to survive in a world built for men. Fable takes you on a spectacular journey filled with romance, intrigue, and adventure.
---
☀️ These Violent Delights (These Violent Delights #1) by Chloe Gong | The year is 1926, and Shanghai hums to the tune of debauchery.
A blood feud between two gangs runs the streets red, leaving the city helpless in the grip of chaos. At the heart of it all is eighteen-year-old Juliette Cai, a former flapper who has returned to assume her role as the proud heir of the Scarlet Gang—a network of criminals far above the law. Their only rivals in power are the White Flowers, who have fought the Scarlets for generations. And behind every move is their heir, Roma Montagov, Juliette's first love…and first betrayal.
But when gangsters on both sides show signs of instability culminating in clawing their own throats out, the people start to whisper. Of a contagion, a madness. Of a monster in the shadows. As the deaths stack up, Juliette and Roma must set their guns—and grudges—aside and work together, for if they can't stop this mayhem, then there will be no city left for either to rule.
Perfect for fans of The Last Magician and Descendant of the Crane, this heart-stopping debut is an imaginative Romeo and Juliet retelling set in 1920s Shanghai, with rival gangs and a monster in the depths of the Huangpu River.
---
 🍂 ARCs of the Month 🔍
☀️ With Dagger and Song (Curse of the Cyren Queen #2) by Helen Scheuerer | An empty crown. A perilous journey.
Will she answer when darkness calls?
Against all odds, Roh survived the harrowing Queen's Tournament, but now something far deadlier awaits her: a formidable quest for the three magic birthstones of Saddoriel.
The gems have been scattered across the realms – and only when Roh retrieves them can she take her place as queen. But surrounded by hostile companions and tormented by the dangerous secret she carries, Roh begins to realise that the pursuit of power may prove more destructive than she ever imagined.
Nothing can prepare her for the nightmares that fester in the shadows of Akoris, a fanatical cyren territory, or the twisted games of its cunning leader…
Can Roh win the first birthstone without sacrificing everything she holds dear – and without losing herself?
Packed with heart-pounding action and layers of intrigue, With Dagger and Song is the second epic instalment in Helen Scheuerer's Curse of the Cyren Queen quartet. 
---
☀️ You'll Be the Death of Me by Karen M. McManus | From the author of One of Us Is Lying comes a brand-new pulse-pounding thriller. It's Ferris Bueller's Day Off with murder when three old friends relive an epic ditch day, and it goes horribly–and fatally–wrong. Ivy, Mateo, and Cal used to be close. Now all they have in common is Carlton High and the beginning of a very bad day. Type A Ivy lost a student council election to the class clown, and now she has to face the school, humiliated. Heartthrob Mateo is burned out–he's been working two jobs since his family's business failed. And outsider Cal just got stood up . . . again. So when Cal pulls into campus late for class and runs into Ivy and Mateo, it seems like the perfect opportunity to turn a bad day around. They'll ditch and go into the city. Just the three of them, like old times. Except they've barely left the parking lot before they run out of things to say . . . . . . until they spot another Carlton High student skipping school–and follow him to the scene of his own murder. In one chance move, their day turns from dull to deadly. And it's about to get worse. It turns out Ivy, Mateo, and Cal still have some things in common. They all have a connection to the dead kid. And they're all hiding something. Now they're all wondering–could it be that their chance reconnection wasn't by chance after all?
---
‼️ Visit & Support The Definitive Book Blogger List 📢 
Thank you SO for joining me in another post, guys! Hope you have a month full of blessings & THE MOST AMAZING READINGS ❤️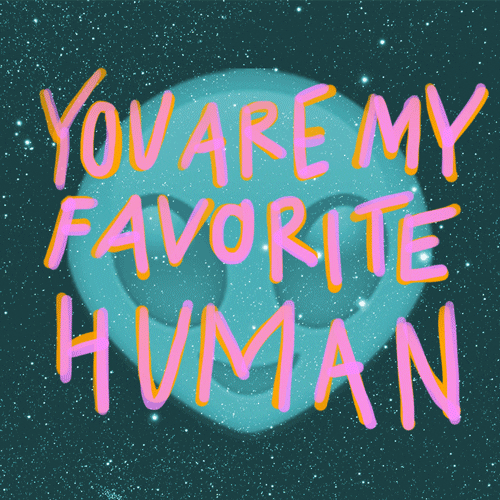 If you enjoy the content of the blog & would like to support me in any way you can by buying me a Ko-fi or Buy me a Coffe
☀️ Have you read any of these books? What do you think about them? & What will you be reading this month? Let me know everything in the comments, you know that I always love to know what you think ☀️