🧙🏻‍♀️ Hi guys, I hope you're having an amazing day full of the best readings! 🖤 and before we start, of course: HAPPY HALLOWEEN!!! 🎃 if you celebrate it in any way then I hope you have an amazing time!, and if like me you live in a country where this isn't an established tradition then I hope you spend it as you like maybe enjoying some horror movies or with the company of a good book and some coffee (I can't miss that lol). 👻🙌🏻  Today I'm excited to share with you this last post of the month, which is also my last post of this series that I've created during the month of October which is my Spooky Season Posts! I hope you've enjoyed this series as much as I've enjoyed doing it, and above all, that you've been able to add many new books to your TBR. So, today we'll of course be celebrating Halloween together in the best way: I'll be sharing many Witchy Books with you, not only a list with 10 new 2021 releases but also 5 of my favorite witchy books. 🌘 
I decided I wanted to end this series with a lot of witchy books because they're one of my favorite things to read, witches are my favorite creatures of the night, I love reading about magic, about spells, about curses and all that happening in amazing atmospheres is just perfect for me.👏🏻 So, of course, it's something I couldn't miss in my series. Here you'll find books that encompass everything I just described, and obviously, I wanted to share with you new releases because I think it's fun every year to update these lists a little bit so we can all add new witchy or magical books to our TBRs. Plus, as every year, I like to share my personal faves so far. 😊 
I hope you enjoy the post and find books to enjoy this Halloween!!! 🌪
Thank you SO much for joining me this month, I'll be making a lot of changes next month, not of content but more aesthetic, so for me, it's a bit of an end of a cycle, but we'll talk about that later. You're wonderful, I love chatting with you, so feel free to leave me all your comments below 🥺 & without further ado, LET'S GET STARTED! 🧙🏻‍♀️ 
🌲 Here's the list of all the posts in case you want to check them out as well!: Spooky Season Post #1 | 31 Young Adult Horror Books to Keep You Up at Night | Spooky Season Post #2 | Middle-Grade Spooky Books! 20 Scary Titles, plus: 2021 New Releases | Spooky Season Post #3 | Adult Horror Books! The Creepiest Books to Read With the Lights Off, plus: 2021 New Releases | Spooky Season Post #4 | Mystery/Thriller Book List: My Favorites, On My TBR & 2021 New Releases! & Spooky Season Post #5 | 25+ Young Adult Horror: 2021 Book Releases.
---
The Montoyas are used to a life without explanations. They know better than to ask why the pantry never seems to run low or empty, or why their matriarch won't ever leave their home in Four Rivers—even for graduations, weddings, or baptisms. But when Orquídea Divina invites them to her funeral and to collect their inheritance, they hope to learn the secrets that she has held onto so tightly their whole lives. Instead, Orquídea is transformed, leaving them with more questions than answers.

Seven years later, her gifts have manifested in different ways for Marimar, Rey, and Tatinelly's daughter, Rhiannon, granting them unexpected blessings. But soon, a hidden figure begins to tear through their family tree, picking them off one by one as it seeks to destroy Orquídea's line. Determined to save what's left of their family and uncover the truth behind their inheritance, the four descendants travel to Ecuador—to the place where Orquídea buried her secrets and broken promises and never looked back. 
| Goodreads |
---
---
For centuries, witches have maintained the climate, their power from the sun peaking in the season of their birth. But now their control is faltering as the atmosphere becomes more erratic. All hope lies with Clara, an Everwitch whose rare magic is tied to every season.

In Autumn, Clara wants nothing to do with her power. It's wild and volatile, and the price of her magic―losing the ones she loves―is too high, despite the need to control the increasingly dangerous weather.

In Winter, the world is on the precipice of disaster. Fires burn, storms rage, and Clara accepts that she's the only one who can make a difference.

In Spring, she falls for Sang, the witch training her. As her magic grows, so do her feelings, until she's terrified Sang will be the next one she loses.

In Summer, Clara must choose between her power and her happiness, her duty and the people she loves… before she loses Sang, her magic, and thrusts the world into chaos.

Practical Magic meets Twister in this debut contemporary fantasy standalone about heartbreaking power, the terror of our collapsing atmosphere, and the ways we unknowingly change our fate.
| Goodreads |
---
---
In this charming debut fantasy perfect for fans of Sorcery of Thorns and Girls of Paper and Fire, a witch cursed to never love meets a girl hiding her own dangerous magic, and the two strike a dangerous bargain to save their queendom.

Tamsin is the most powerful witch of her generation. But after committing the worst magical sin, she's exiled by the ruling Coven and cursed with the inability to love. The only way she can get those feelings back—even for just a little while—is to steal love from others.

Wren is a source—a rare kind of person who is made of magic, despite being unable to use it herself. Sources are required to train with the Coven as soon as they discover their abilities, but Wren—the only caretaker to her ailing father—has spent her life hiding her secret.

When a magical plague ravages the queendom, Wren's father falls victim. To save him, Wren proposes a bargain: if Tamsin will help her catch the dark witch responsible for creating the plague, then Wren will give Tamsin her love for her father.

Of course, love bargains are a tricky thing, and these two have a long, perilous journey ahead of them—that is, if they don't kill each other first.. 
| Goodreads |
---
---
When a banished witch falls in love with the legendary trickster Loki, she risks the wrath of the gods in this moving, subversive debut novel that reimagines Norse mythology.

Angrboda's story begins where most witches' tales end: with a burning. A punishment from Odin for refusing to provide him with knowledge of the future, the fire leaves Angrboda injured and powerless, and she flees into the farthest reaches of a remote forest. There she is found by a man who reveals himself to be Loki, and her initial distrust of him transforms into a deep and abiding love.

Their union produces three unusual children, each with a secret destiny, who Angrboda is keen to raise at the edge of the world, safely hidden from Odin's all-seeing eye. But as Angrboda slowly recovers her prophetic powers, she learns that her blissful life—and possibly all of existence—is in danger.

With help from the fierce huntress Skadi, with whom she shares a growing bond, Angrboda must choose whether she'll accept the fate that she's foreseen for her beloved family…or rise to remake their future. From the most ancient of tales this novel forges a story of love, loss, and hope for the modern age. 
| Goodreads |
---
---
A heartwarming novel of hope, fate, and folk magic unfolds when a young woman travels to a sleepy southern town in the Appalachian Mountains to bury her best friend.

Mel Smith has always known life isn't easy. After all, she was abandoned as an infant and raised in foster care. But still, when the only bright spot in her life, her best friend Sarah Ross, unexpectedly dies, it's a heartbreak unlike any other.

A final promise to lay Sarah to rest in the Ross wildwood garden draws Mel to Morgan's Gap, a small town nestled in the shadows of the Appalachian Mountains. Yet Morgan's Gap is more than a land of morning mists and deep forest shadows.

There are secrets that call to Mel, in the gaze of the gnarled and knowing woman everyone calls "Granny," who seems to have expected her; in a salvaged remedy book filled with healing tinctures and salves; in the strange connection she feels to the Ross homestead and the wilderness around it. In fulfilling her promise, Mel might end up finding home—and remain connected to Sarah—in a way she least expected.

The wildwood is whispering. It has secrets to reveal—if you're willing to listen… 
| Goodreads |
---
---
A rich, dark urban fantasy debut following a teen witch who is given a horrifying task: sacrificing her first love to save her family's magic. The problem is, she's never been in love—she'll have to find the perfect guy before she can kill him.

After years of waiting for her Calling—a trial every witch must pass in order to come into their powers—the one thing Voya Thomas didn't expect was to fail. When Voya's ancestor gives her an unprecedented second chance to complete her Calling, she agrees—and then is horrified when her task is to kill her first love. And this time, failure means every Thomas witch will be stripped of their magic.

Voya is determined to save her family's magic no matter the cost. The problem is, Voya has never been in love, so for her to succeed, she'll first have to find the perfect guy—and fast. Fortunately, a genetic matchmaking program has just hit the market. Her plan is to join the program, fall in love, and complete her task before the deadline. What she doesn't count on is being paired with the infuriating Luc—how can she fall in love with a guy who seemingly wants nothing to do with her?

With mounting pressure from her family, Voya is caught between her morality and her duty to her bloodline. If she wants to save their heritage and Luc, she'll have to find something her ancestor wants more than blood. And in witchcraft, blood is everything. 
| Goodreads |
---
---
A deeper magic. A stronger curse. A family lost…and found.

Persephone May has been alone her entire life. Abandoned as an infant and dragged through the foster care system, she wants nothing more than to belong somewhere. To someone. However, Persephone is as strange as she is lonely. Unexplainable things happen when she's around—changes in weather, inanimate objects taking flight—and those who seek to bring her into their family quickly cast her out. To cope, she never gets attached, never makes friends. And she certainly never dates. Working odd jobs and always keeping her suitcases half-packed, Persephone is used to moving around, leaving one town for another when curiosity over her eccentric behavior inevitably draws unwanted attention.

After an accidental and very public display of power, Persephone knows it's time to move on once again. It's lucky, then, when she receives an email from the one friend she's managed to keep, inviting her to the elusive Wile Isle. The timing couldn't be more perfect. However, upon arrival, Persephone quickly discovers that Wile is no ordinary island. In fact, it just might hold the very things she's been searching for her entire life.

Answers. Family. Home.

And some things she did not want. Like 100-year-old curses and an even older family feud. With the clock running out, love might be the magic that saves them all. 
| Goodreads |
---
---
An instant New York Times bestseller!

The Last Magician meets The Lady's Guide to Petticoats and Piracy in this thrilling and atmospheric historical fantasy following a young woman who discovers she has magical powers and is thrust into a battle between witches and wizards.

In 1911 New York City, seventeen-year-old Frances Hallowell spends her days as a seamstress, mourning the mysterious death of her brother months prior. Everything changes when she's attacked and a man ends up dead at her feet—her scissors in his neck, and she can't explain how they got there.

Before she can be condemned as a murderess, two cape-wearing nurses arrive to inform her she is deathly ill and ordered to report to Haxahaven Sanitarium. But Frances finds Haxahaven isn't a sanitarium at all: it's a school for witches. Within Haxahaven's glittering walls, Frances finds the sisterhood she craves, but the headmistress warns Frances that magic is dangerous. Frances has no interest in the small, safe magic of her school, and is instead enchanted by Finn, a boy with magic himself who appears in her dreams and tells her he can teach her all she's been craving to learn, lessons that may bring her closer to discovering what truly happened to her brother.

Frances's newfound power attracts the attention of the leader of an ancient order who yearns for magical control of Manhattan. And who will stop at nothing to have Frances by his side. Frances must ultimately choose what matters more, justice for her murdered brother and her growing feelings for Finn, or the safety of her city and fellow witches. What price would she pay for power, and what if the truth is more terrible than she ever imagined? 
| Goodreads |
---
---
Divided by their order. United by their vengeance.

Iraya has spent her life in a cell, but every day brings her closer to freedom – and vengeance.

Jazmyne is the Queen's daughter, but unlike her sister before her, she has no intention of dying to strengthen her mother's power.

Sworn enemies, these two witches enter a precarious alliance to take down a mutual threat. But power is intoxicating, revenge is a bloody pursuit, and nothing is certain – except the lengths they will go to win this game.

This Jamaican-inspired fantasy debut about two enemy witches who must enter into a deadly alliance to take down a common enemy has the twisted cat-and-mouse of Killing Eve with the richly imagined fantasy world of Furyborn and Ember in the Ashes. 
| Goodreads |
---
---
Chilling Adventures of Sabrina meets The L Word in this fresh, sizzling rom-com by Lana Harper.

Emmy Harlow is a witch but not a very powerful one—in part because she hasn't been home to the magical town of Thistle Grove in years. Her self-imposed exile has a lot to do with a complicated family history and a desire to forge her own way in the world, and only the very tiniest bit to do with Gareth Blackmoore, heir to the most powerful magical family in town and casual breaker of hearts and destroyer of dreams.

But when a spellcasting tournament that her family serves as arbiters for approaches, it turns out the pull of tradition (or the truly impressive parental guilt trip that comes with it) is strong enough to bring Emmy back. She's determined to do her familial duty; spend some quality time with her best friend, Linden Thorn; and get back to her real life in Chicago.

On her first night home, Emmy runs into Talia Avramov—an all-around badass adept in the darker magical arts—who is fresh off a bad breakup . . . with Gareth Blackmoore. Talia had let herself be charmed, only to discover that Gareth was also seeing Linden—unbeknownst to either of them. And now she and Linden want revenge. Only one question stands: Is Emmy in?

But most concerning of all: Why can't she stop thinking about the terrifyingly competent, devastatingly gorgeous, wickedly charming Talia Avramov? 
| Goodreads |
---
 🧙🏻‍♀️ Spellbook of the Lost and Found by Moïra Fowley-Doyle | If you're not careful, you can spend your whole life looking for what you've lost.
One stormy summer in a small Irish town, things begin to disappear. It starts with trivial stuff—hair clips, house keys, socks—but soon it escalates to bigger things: a memory, a heart, a classmate.
Olive can tell that her best friend, Rose, is different all of a sudden. Rose isn't talking, and Olive starts to worry she's losing her. Then diary pages written by someone named Laurel begin to appear all over town. And Olive meets three mysterious strangers: Ivy, Hazel, and her twin brother, Rowan, secretly squatting in an abandoned housing development. The trio are wild and alluring, but they seem lost too—and like Rose, they're holding tightly to painful secrets.
When a tattered handwritten spellbook falls into the lives of these six teenagers, it changes everything. The spellbook is full of charms to conjure back that which has been lost, and it lists a part for each of them to play in the calling. It might be their best chance to set everything back to rights, but only if they're willing to pay the price. 
"Do no harm, but take no shit."
---
 🧙🏻‍♀️ The Bone Witch (The Bone Witch #1) by Rin Chupeco | A story of scorned witches, sinister curses, and resurrection, The Bone Witch is the start of a dark fantasy trilogy. When Tea accidentally resurrects her brother, Fox, from the dead, she learns she is different from the other witches in her family. Her gift for necromancy means that she's a bone witch, a title that makes her feared and ostracized by her community. But Tea finds solace and guidance with an older, wiser bone witch, who takes Tea and her brother to another land for training. In her new home, Tea puts all her energy into becoming an asha—one who can wield elemental magic. But dark forces are approaching quickly, and in the face of danger, Tea will have to overcome her obstacles…and make a powerful choice.
"Then perhaps we should carve a world one day where the strength lies in who you are, rather than in what they expect you to be."
---
 🧙🏻‍♀️ The Price Guide to the Occult by Leslye Walton | From the author of The Strange and Beautiful Sorrows of Ava Lavender comes a haunting maelstrom of magic and murder in the lush, moody Pacific Northwest.
When Rona Blackburn landed on Anathema Island more than a century ago, her otherworldly skills might have benefited friendlier neighbors. Guilt and fear instead led the island's original eight settlers to burn "the witch" out of her home. So Rona cursed them. Fast-forward one hundred–some years: All Nor Blackburn wants is to live an unremarkable teenage life. She has reason to hope: First, her supernatural powers, if they can be called that, are unexceptional. Second, her love life is nonexistent, which means she might escape the other perverse side effect of the matriarch's backfiring curse, too. But then a mysterious book comes out, promising to cast any spell for the right price. Nor senses a storm coming and is pretty sure she'll be smack in the eye of it. In her second novel, Leslye Walton spins a dark, mesmerizing tale of a girl stumbling along the path toward self-acceptance and first love, even as the Price Guide's malevolent author — Nor's own mother — looms and threatens to strangle any hope for happiness.
"Time might heal all wounds, but what about the scars those wounds left behind?"
---
 🧙🏻‍♀️ Winterwood by Shea Ernshaw | Be careful of the dark, dark wood…
Especially the woods surrounding the town of Fir Haven. Some say these woods are magical. Haunted, even.
Rumored to be a witch, only Nora Walker knows the truth. She and the Walker women before her have always shared a special connection with the woods. And it's this special connection that leads Nora to Oliver Huntsman—the same boy who disappeared from the Camp for Wayward Boys weeks ago—and in the middle of the worst snowstorm in years. He should be dead, but here he is alive, and left in the woods with no memory of the time he'd been missing.
But Nora can feel an uneasy shift in the woods at Oliver's presence. And it's not too long after that Nora realizes she has no choice but to unearth the truth behind how the boy she has come to care so deeply about survived his time in the forest, and what led him there in the first place. What Nora doesn't know, though, is that Oliver has secrets of his own—secrets he'll do anything to keep buried, because as it turns out, he wasn't the only one to have gone missing on that fateful night all those weeks ago.
For as long as there have been fairy tales, we have been warned to fear what lies within the dark, dark woods and in Winterwood, New York Times bestselling author Shea Ernshaw, shows us why.
From New York Times bestselling author of The Wicked Deep comes a haunting romance perfect for fans of Practical Magic,where dark fairy tales and enchanted folklore collide after a boy, believed to be missing, emerges from the magical woods—and falls in love with the witch determined to unravel his secrets. 
"Because I am more darkness than girl. More winter shadow than August sunlight."
---
 🧙🏻‍♀️ The Wicked Deep by Shea Ernshaw | Welcome to the cursed town of Sparrow…
Where, two centuries ago, three sisters were sentenced to death for witchery. Stones were tied to their ankles and they were drowned in the deep waters surrounding the town.
Now, for a brief time each summer, the sisters return, stealing the bodies of three weak-hearted girls so that they may seek their revenge, luring boys into the harbor and pulling them under.
Like many locals, seventeen-year-old Penny Talbot has accepted the fate of the town. But this year, on the eve of the sisters' return, a boy named Bo Carter arrives; unaware of the danger he has just stumbled into.
Mistrust and lies spread quickly through the salty, rain-soaked streets. The townspeople turn against one another. Penny and Bo suspect each other of hiding secrets. And death comes swiftly to those who cannot resist the call of the sisters.
But only Penny sees what others cannot. And she will be forced to choose: save Bo, or save herself. 
"Love is an enchantress—devious and wild. It sneaks up behind you, soft and gentle and quiet, just before it slits your throat."
---
‼️ Visit & Support The Definitive Book Blogger List 📢
Credit for the source of the original image HERE
Thank you SO much for being there during this series of posts with me! I've had a wonderful time, and I hope you have too & of course, I hope you've enjoyed all these witchy must-have titles! 🖤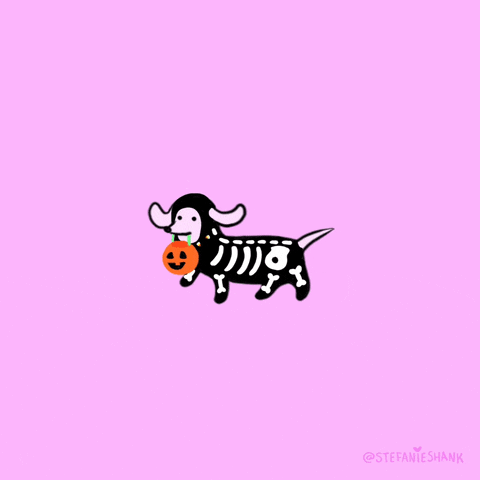 If you enjoy the content of the blog & would like to support me in any way you can by buying me a Ko-fi or Buy me a Coffe
 🧙🏻‍♀️ Time to Chat! What will you be doing this Halloween? Have any of these witchy books caught your attention?, or Have you read any of them?, if so, Which one? & What do you think? I'd love to know all your thoughts, so feel free to let me know! 🧙🏻‍♀️