💀 Hi, friends! How are you today? I hope you're having a wonderful day and an a even better month surrounded by the best and spookiest reads! 🖤 Today I'm super excited because I'm bringing you the third part of my spooky post series for October, where I'll be sharing with you 20 creepy titles in the adult genre. 🌙 Before I start, I obviously want to thank you with all my heart for the support to the blog during this month, I really appreciate every single person who reads my content, likes and comments, you guys are awesome! 🤩 
In today's post, as in the previous ones, I'll be sharing in no particular order 20 books that I have recompiled within the adult horror genre 🔥, this as always will be divided into two categories, on the one hand, I have books that I recommend for this season because I have mostly heard the most amazing things about them☠️ , and on the other hand, a second part below, with the new releases of this 2021 within the same genre☠️ . This way I hope you can have a more varied list of books to choose from to add to your spooky TBR and maybe read during this season. Of course, I also hope that this is a positive way to promote the realeses of these books and their authors.
I know that for many of you this horror genre isn't your favorite thing, but don't worry because I have a post coming up full of mystery for you to enjoy as well 🙌🏻 , but also I can't stop recommending you my previous posts to check out: Spooky Season Post #1 | 31 Young Adult Horror Books to Keep You Up at Night & Spooky Season Post #2 | Middle-Grade Spooky Books! 20 Scary Titles. 👻 
On the other hand if you like horror, I think this will possibly be my creepiest post yet so make yourself comfortable, make yourself a cup of coffee because we have a great tour coming up. 😱 Thanks for being here, I hope you enjoy it  😊and without further ado, LET'S GET STARTED! 💀 
 ‼️ All books will have a direct link to Goodreads in case you want to add them.
 💀 A Head Full of Ghosts by Paul Tremblay | The lives of the Barretts, a normal suburban New England family, are torn apart when fourteen-year-old Marjorie begins to display signs of acute schizophrenia.
To her parents' despair, the doctors are unable to stop Marjorie's descent into madness. As their stable home devolves into a house of horrors, they reluctantly turn to a local Catholic priest for help. Father Wanderly suggests an exorcism; he believes the vulnerable teenager is the victim of demonic possession. He also contacts a production company that is eager to document the Barretts' plight. With John, Marjorie's father, out of work for more than a year and the medical bills looming, the family agrees to be filmed, and soon find themselves the unwitting stars of The Possession, a hit reality television show. When events in the Barrett household explode in tragedy, the show and the shocking incidents it captures become the stuff of urban legend.
Fifteen years later, a bestselling writer interviews Marjorie's younger sister, Merry. As she recalls those long ago events that took place when she was just eight years old, long-buried secrets and painful memories that clash with what was broadcast on television begin to surface–and a mind-bending tale of psychological horror is unleashed, raising vexing questions about memory and reality, science and religion, and the very nature of evil.
---
 💀 Night Film by Marisha Pessl | On a damp October night, 24-year-old Ashley Cordova is found dead in an abandoned warehouse in lower Manhattan. Though her death is ruled a suicide, veteran investigative journalist Scott McGrath suspects otherwise. As he probes the strange circumstances surrounding Ashley's life and death, McGrath comes face-to-face with the legacy of her father: the legendary, reclusive cult-horror film director Stanislaus Cordova–a man who hasn't been seen in public for more than thirty years.
For McGrath, another death connected to this seemingly cursed family dynasty seems more than just a coincidence. Though much has been written about Cordova's dark and unsettling films, very little is known about the man himself.
Driven by revenge, curiosity, and a need for the truth, McGrath, with the aid of two strangers, is drawn deeper and deeper into Cordova's eerie, hypnotic world. The last time he got close to exposing the director, McGrath lost his marriage and his career. This time he might lose even more. 
---
 💀 The Return by Rachel Harrison | An edgy and haunting debut novel about a group of friends who reunite after one of them has returned from a mysterious two-year disappearance.
Julie is missing, and the missing don't often return. But Elise knows Julie better than anyone, and she feels in her bones that her best friend is out there, and that one day she'll come back. She's right. Two years to the day that Julie went missing, she reappears with no memory of where she's been or what happened to her. 
---
 💀 Pet Sematary by Stephen King | 'SOMETIMES…DEAD IS BETTER'
The house looked right, felt right to Dr Louis Creed.
Rambling, old, unsmart and comfortable. A place where the family could settle; the children grow and play and explore. The rolling hills and meadows of Maine seemed a world away from the fume-choked dangers of Chicago.
Only the occasional big truck out on the two-lane highway, grinding up through the gears, hammering down the long gradients, growled out an intrusive threat.
But behind the house and far away from the road: that was safe. Just a carefully cleared path up into the woods where generations of local children have processed with the solemn innocence of the young, taking with them their dear departed pets for burial.
A sad place maybe, but safe. Surely a safe place. Not a place to seep into your dreams, to wake you, sweating with fear and foreboding. 
---
 💀 The Only Good Indians by Stephen Graham Jones | The creeping horror of Paul Tremblay meets Tommy Orange's There There in a dark novel of revenge, cultural identity, and the cost of breaking from tradition in this latest novel from the Jordan Peele of horror literature, Stephen Graham Jones.
Seamlessly blending classic horror and a dramatic narrative with sharp social commentary, The Only Good Indians follows four American Indian men after a disturbing event from their youth puts them in a desperate struggle for their lives. Tracked by an entity bent on revenge, these childhood friends are helpless as the culture and traditions they left behind catch up to them in a violent, vengeful way. 
---
 💀 The Cabin at the End of the World by Paul Tremblay | Seven-year-old Wen and her parents, Eric and Andrew, are vacationing at a remote cabin on a quiet New Hampshire lake. Their closest neighbors are more than two miles in either direction along a rutted dirt road.
One afternoon, as Wen catches grasshoppers in the front yard, a stranger unexpectedly appears in the driveway. Leonard is the largest man Wen has ever seen but he is young, friendly, and he wins her over almost instantly. Leonard and Wen talk and play until Leonard abruptly apologizes and tells Wen, "None of what's going to happen is your fault". Three more strangers then arrive at the cabin carrying unidentifiable, menacing objects. As Wen sprints inside to warn her parents, Leonard calls out: "Your dads won't want to let us in, Wen. But they have to. We need your help to save the world." 
---
 💀 Imaginary Friend by Stephen Chbosky | Christopher is seven years old.
Christopher is the new kid in town.
Christopher has an imaginary friend.
We can swallow our fear or let our fear swallow us.
Single mother Kate Reese is on the run. Determined to improve life for her and her son, Christopher, she flees an abusive relationship in the middle of the night with her child. Together, they find themselves drawn to the tight-knit community of Mill Grove, Pennsylvania. It's as far off the beaten track as they can get. Just one highway in, one highway out.
At first, it seems like the perfect place to finally settle down. Then Christopher vanishes. For six long days, no one can find him. Until Christopher emerges from the woods at the edge of town, unharmed but not unchanged. He returns with a voice in his head only he can hear, with a mission only he can complete: Build a treehouse in the woods by Christmas, or his mother and everyone in the town will never be the same again.
Twenty years ago, Stephen Chbosky's The Perks of Being a Wallflower made readers everywhere feel infinite. Now, Chbosky has returned with an epic work of literary horror, years in the making, whose grand scale and rich emotion redefine the genre. Read it with the lights on. 
---
 💀 Kill Creek by Scott Thomas | At the end of a dark prairie road, nearly forgotten in the Kansas countryside, is the Finch House. For years it has remained empty, overgrown, abandoned. Soon the door will be opened for the first time in decades. But something is waiting, lurking in the shadows, anxious to meet its new guests…
When best-selling horror author Sam McGarver is invited to spend Halloween night in one of the country's most infamous haunted houses, he reluctantly agrees. At least he won't be alone; joining him are three other masters of the macabre, writers who have helped shape modern horror. But what begins as a simple publicity stunt will become a fight for survival. The entity they have awakened will follow them, torment them, threatening to make them a part of the bloody legacy of Kill Creek. 
---
 💀 The Haunting of Hill House by Shirley Jackson | It is the story of four seekers who arrive at a notoriously unfriendly pile called Hill House: Dr. Montague, an occult scholar looking for solid evidence of a "haunting"; Theodora, the lighthearted assistant; Eleanor, a friendless, fragile young woman well acquainted with poltergeists; and Luke, the future heir of Hill House. At first, their stay seems destined to be merely a spooky encounter with inexplicable phenomena. But Hill House is gathering its powers—and soon it will choose one of them to make its own.
---
 💀 The Hollow Places by T. Kingfisher | A young woman discovers a strange portal in her uncle's house, leading to madness and terror in this gripping new novel.
Pray they are hungry.
Kara finds these words in the mysterious bunker that she's discovered behind a hole in the wall of her uncle's house. Freshly divorced and living back at home, Kara now becomes obsessed with these cryptic words and starts exploring the peculiar bunker—only to discover that it holds portals to countless alternate realities. But these places are haunted by creatures that seem to hear thoughts…and the more you fear them, the stronger they become. 
---
 💀 Chasing the Boogeyman by Richard Chizmar | The New York Times bestselling coauthor of Gwendy's Button Box brings his signature prose to this story of small-town evil that combines the storytelling of Stephen King with the true-crime suspense of Michelle McNamara.
In the summer of 1988, the mutilated bodies of several missing girls begin to turn up in a small Maryland town. The grisly evidence leads police to the terrifying assumption that a serial killer is on the loose in the quiet suburb. But soon a rumor begins to spread that the evil stalking local teens is not entirely human. Law enforcement, as well as members of the FBI are certain that the killer is a living, breathing madman—and he's playing games with them. For a once peaceful community trapped in the depths of paranoia and suspicion, it feels like a nightmare that will never end.
Recent college graduate Richard Chizmar returns to his hometown just as a curfew is enacted and a neighborhood watch is formed. In the midst of preparing for his wedding and embarking on a writing career, he soon finds himself thrust into the real-life horror story. Inspired by the terrifying events, Richard writes a personal account of the serial killer's reign of terror, unaware that these events will continue to haunt him for years to come.
A clever, terrifying, and heartrending work of metafiction, Chasing the Boogeyman is the ultimate marriage between horror fiction and true crime. Chizmar's writing is on full display in this truly unique novel that will haunt you long after you turn the final page. 
---
 💀 The Final Girl Support Group by Grady Hendrix | A fast-paced, thrilling horror novel that follows a group of heroines to die for, from the brilliant New York Times bestselling author of The Southern Book Club's Guide to Slaying Vampires.
In horror movies, the final girl is the one who's left standing when the credits roll. The one who fought back, defeated the killer, and avenged her friends. The one who emerges bloodied but victorious. But after the sirens fade and the audience moves on, what happens to her?
Lynnette Tarkington is a real-life final girl who survived a massacre twenty-two years ago, and it has defined every day of her life since. And she's not alone. For more than a decade she's been meeting with five other actual final girls and their therapist in a support group for those who survived the unthinkable, putting their lives back together, piece by piece. That is until one of the women misses a meeting and Lynnette's worst fears are realized–someone knows about the group and is determined to take their lives apart again, piece by piece.
But the thing about these final girls is that they have each other now, and no matter how bad the odds, how dark the night, how sharp the knife, they will never, ever give up. 
---
 💀 The Book of Accidents by Chuck Wendig | A family returns to their hometown—and to the dark past that haunts them still—in this masterpiece of literary horror by the New York Times bestselling author of Wanderers
Long ago, Nathan lived in a house in the country with his abusive father—and has never told his family what happened there.
Long ago, Maddie was a little girl making dolls in her bedroom when she saw something she shouldn't have—and is trying to remember that lost trauma by making haunting sculptures.
Long ago, something sinister, something hungry, walked in the tunnels and the mountains and the coal mines of their hometown in rural Pennsylvania.
Now, Nate and Maddie Graves are married, and they have moved back to their hometown with their son, Oliver.
And now what happened long ago is happening again . . . and it is happening to Oliver. He meets a strange boy who becomes his best friend, a boy with secrets of his own and a taste for dark magic.
This dark magic puts them at the heart of a battle of good versus evil and a fight for the soul of the family—and perhaps for all of the world. But the Graves family has a secret weapon in this battle: their love for one another. 
---
 💀 My Heart Is a Chainsaw by Stephen Graham Jones | In her quickly gentrifying rural lake town Jade sees recent events only her encyclopedic knowledge of horror films could have prepared her for
Jade Daniels is an angry, half-Indian outcast with an abusive father, an absent mother, and an entire town that wants nothing to do with her. She lives in her own world, a world in which protection comes from an unusual source: horror movies…especially the ones where a masked killer seeks revenge on a world that wronged them. And Jade narrates the quirky history of Proofrock as if it is one of those movies. But when blood actually starts to spill into the waters of Indian Lake, she pulls us into her dizzying, encyclopedic mind of blood and masked murderers, and predicts exactly how the plot will unfold.
Yet, even as Jade drags us into her dark fever dream, a surprising and intimate portrait emerges… a portrait of the scared and traumatized little girl beneath the Jason Voorhees mask: angry, yes, but also a girl who easily cries, fiercely loves, and desperately wants a home. A girl whose feelings are too big for her body.
My Heart Is a Chainsaw is her story, her homage to horror and revenge and triumph. 
---
 💀 The Death of Jane Lawrence by Caitlin Starling | Practical, unassuming Jane Shoringfield has done the calculations, and decided that the most secure path forward is this: a husband, in a marriage of convenience, who will allow her to remain independent and occupied with meaningful work. Her first choice, the dashing but reclusive doctor Augustine Lawrence, agrees to her proposal with only one condition: that she must never visit Lindridge Hall, his crumbling family manor outside of town. Yet on their wedding night, an accident strands her at his door in a pitch-black rainstorm, and she finds him changed. Gone is the bold, courageous surgeon, and in his place is a terrified, paranoid man—one who cannot tell reality from nightmare, and fears Jane is an apparition, come to haunt him.
By morning, Augustine is himself again, but Jane knows something is deeply wrong at Lindridge Hall, and with the man she has so hastily bound her safety to. Set in a dark-mirror version of post-war England, Starling crafts a new kind of gothic horror from the bones of the beloved canon. This Crimson Peak-inspired story assembles, then upends, every expectation set in place by Shirley Jackson and Rebecca, and will leave readers shaken, desperate to begin again as soon as they are finished.
---
 💀 The Last House on Needless Street by Catriona Ward | This is the story of a serial killer. A stolen child. Revenge. Death. And an ordinary house at the end of an ordinary street.
All these things are true. And yet they are all lies…
You think you know what's inside the last house on Needless Street. You think you've read this story before. That's where you're wrong.
In the dark forest at the end of Needless Street, lies something buried. But it's not what you think… 
---
 💀 Whisper Down the Lane by Clay McLeod Chapman | Inspired by the McMartin preschool trials and the Satanic Panic of the '80s, the critically acclaimed author of The Remaking delivers another pulse pounding, true-crime-based horror novel.
Richard doesn't have a past. For him, there is only the present: a new marriage to Tamara, a first chance at fatherhood to her son Elijah, and a quiet but pleasant life as an art teacher at Elijah's elementary school in Danvers, Virginia. Then the body of a rabbit, ritualistically murdered, appears on the school grounds with a birthday card for Richard tucked beneath it. Richard doesn't have a birthday—but Sean does . . .
Sean is a five-year-old boy who has just moved to Greenfield, Virginia, with his mother. Like most mothers of the 1980s, she's worried about bills, childcare, putting food on the table . . . and an encroaching threat to American life that can take the face of anyone: a politician, a friendly neighbor, or even a teacher. When Sean's school sends a letter to the parents revealing that Sean's favorite teacher is under investigation, a white lie from Sean lights a fire that engulfs the entire nation—and Sean and his mother are left holding the match.
Now, thirty years later, someone is here to remind Richard that they remember what Sean did. And though Sean doesn't exist anymore, someone needs to pay the price for his lies. 
---
 💀 The Lost Village by Camilla Sten | The Blair Witch Project meets Midsommar in this brilliantly disturbing thriller from Camilla Sten, an electrifying new voice in suspense.
Documentary filmmaker Alice Lindstedt has been obsessed with the vanishing residents of the old mining town, dubbed "The Lost Village," since she was a little girl. In 1959, her grandmother's entire family disappeared in this mysterious tragedy, and ever since, the unanswered questions surrounding the only two people who were left—a woman stoned to death in the town center and an abandoned newborn—have plagued her. She's gathered a small crew of friends in the remote village to make a film about what really happened.
But there will be no turning back.
Not long after they've set up camp, mysterious things begin to happen. Equipment is destroyed. People go missing. As doubt breeds fear and their very minds begin to crack, one thing becomes startlingly clear to Alice:
They are not alone.
They're looking for the truth…
But what if it finds them first? 
---
 💀 Near the Bone by Christina Henry | A woman trapped on a mountain attempts to survive more than one kind of monster, in a dread-inducing horror novel from the national bestselling author Christina Henry.
Mattie can't remember a time before she and William lived alone on a mountain together. She must never make him upset. But when Mattie discovers the mutilated body of a fox in the woods, she realizes that they're not alone after all.
There's something in the woods that wasn't there before, something that makes strange cries in the night, something with sharp teeth and claws.
When three strangers appear on the mountaintop looking for the creature in the woods, Mattie knows their presence will anger William. Terrible things happen when William is angry. 
---
 💀 In the Garden of Spite by Camilla Bruce | Belle Sorensen loves men.
She loves them to death . . .
Early in life Belle Sorensen discovers the world is made only for men. They own everything: jobs, property, wives. But Belle understands what few others do: where women are concerned, men are weak.
A woman unhampered by scruples can take from them what she wants. And so Belle sets out to prove to the world that a woman can be just as ruthless, black-hearted and single-minded as any man.
Starting with her long suffering husband Mads, Belle embarks on a killing spree the like of which has never been seen before nor since.
And through it all her kind, older sister Nellie can only watch in horror as Belle's schemes to enrich herself and cut down the male population come to a glorious, dreadful fruition . . .
Based on the true story of Belle Sorensen whose murderous rampage began in Chicago in 1900, Triflers Need Not Apply is a novelistic tour de force exploring one woman's determination to pay men back for all they have taken. 
---
 ‼️ Visit & Support The Definitive Book Blogger List 📢
Credit for the source of the original image HERE
I hope you enjoyed today's list as much as I enjoyed compiling it! SO MANY amazing adult horror titles, I hope I've been able to include many of them here for you to enjoy! 🖤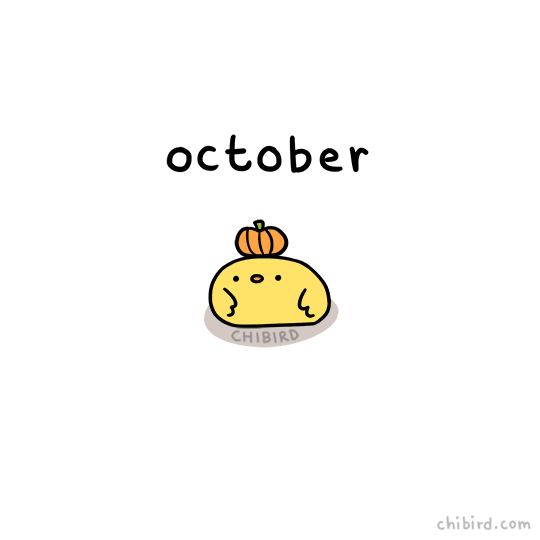 If you enjoy the content of the blog & would like to support me in any way you can by buying me a Ko-fi or Buy me a Coffe
 💀 Time to Chat! Have you read any of these spooky titles? If so, what do you think of them? Which of the new releases catch your attention the most? & What do you think of the adult horror genre? Have you read any book in t hat category before? Let me know in the comments, you know I love to know what you think! 💀