🎃 Hi, bookish friends! I hope you're all having a wonderful day full of the best spooky reading! 🖤 Another day of October and another spooky post to enjoy the season of horror! This time I'm super excited to bring you 20 intriguing, atmospheric, and somewhat spooky titles belowing to the Middle Grade genre. 🌙 In this second post, in this month's series of spooky posts, I want to share with you books, as I already mentioned, within the Middle Grade genre, but always focusing on the scariest titles. 🦇 Of course, within this genre you won't find such dark atmospheres or such disturbing king od stories, as there are in more adult genres, but of course I wanted to share these stories with you anyway because I think if you're not a big fan of being scared or if all this horror stuff isn't that much for you, I think with these books you can feel a little bit more comfortable but you can also enjoy a little bit of Halloween vibes without being too extreme.👏🏻👏🏻👏🏻 Another plus, besides the fact that I love reading this genre, is that I find that all these books have something in common, and that's that they don't have SO MANY pages, that itself, combined with the lightness of the genre, I think it will give you a super entertaining quick reading experience for this season. 😊 Books I'm sure you can read in a couple of sittings, which is great for when you want to get into the spirit of celebration, but don't have a lot of time.
That being said, in today's post I haven't only decided to compile a list of those 10 titles that I think stand out for this season, but I've also added 10 more Miggle Grade titles released this 2021!💀 It seemed like a good opportunity to promote these new releases that sound really spooky and entertaining. 😍
I hope you enjoy today's post, that you find lots of titles to to add to your TBR & obviously, that you let me know everything in the comments, don't be shy, you know I love talking to you!
Thank you SO much for the support you give to this series 🥺, I love doing it, so without further ado LET'S BEGIN! 🎃 
‼️ All books will have a direct link to Goodreads in case you want to add them.
 🎃 Don't Turn Out the Lights: A Tribute to Alvin Schwartz's Scary Stories to Tell in the Dark by Jonathan Maberry | Featuring stories from R.L. Stine and Madeleine Roux, this middle grade horror anthology, curated by New York Times bestselling author and master of macabre Jonathan Maberry, is a chilling tribute to Alvin Schwartz's Scary Stories to Tell in the Dark.
Flesh-hungry ogres? Brains full of spiders? Haunted houses you can't escape? This collection of 35 terrifying stories from the Horror Writers Association has it all, including ghastly illustrations from Iris Compiet that will absolutely chill readers to the bone.
So turn off your lamps, click on your flashlights, and prepare—if you dare—to be utterly spooked!
The complete list of writers: Linda D. Addison, Courtney Alameda, Jonathan Auxier, Gary A. Braunbeck, Z Brewer, Aric Cushing, John Dixon, Tananarive Due, Jamie Ford, Kami Garcia, Christopher Golden, Tonya Hurley, Catherine Jordan, Sherrilyn Kenyon, Alethea Kontis, N.R. Lambert, Laurent Linn, Amy Lukavics, Barry Lyga, D.J. MacHale, Josh Malerman, James A. Moore, Michael Northrop, Micol Ostow, Joanna Parypinksi, Brendan Reichs, Madeleine Roux, R.L. Stine, Margaret Stohl, Gaby Triana, Luis Alberto Urrea, Rosario Urrea, Kim Ventrella, Sheri White, T.J. Wooldridge, Brenna Yovanoff 
---
 🎃 Camp Murderface (Camp Murderface #1) by Josh Berk | Summer camp turns sinister in Camp Murderface, a spooky middle grade read perfect for fans of scare masters like R.L. Stine and Christopher Pike.
The year: 1983. The place: Ohio. The camp: Scary as heck.
Camp Sweetwater is finally reopening, three decades after it mysteriously shut down. Campers Corryn Quinn and Tez Jones have each had more than enough of their regular lives – they're so ready to take their summer at Sweetwater by storm.
But before they can so much as toast one marshmallow, strange happenings start… happening. Can they survive the summer? Or will Camp Sweetwater shut down for good this time – with them inside? 
---
 🎃 Spirit Hunters (Spirit Hunters #1) by Ellen Oh | We Need Diverse Books founder Ellen Oh returns with Spirit Hunters, a high-stakes middle grade mystery series about Harper Raine, the new seventh grader in town who must face down the dangerous ghosts haunting her younger brother. A riveting ghost story and captivating adventure, this tale will have you guessing at every turn!
Harper doesn't trust her new home from the moment she steps inside, and the rumors are that the Raine family's new house is haunted. Harper isn't sure she believes those rumors, until her younger brother, Michael, starts acting strangely. The whole atmosphere gives Harper a sense of déjà vu, but she can't remember why. She knows that the memories she's blocking will help make sense of her brother's behavior and the strange and threatening sensations she feels in this house, but will she be able to put the pieces together in time?
---
 🎃 The Bone Garden by Heather Kassner | "Remember, my dear, you do not really and truly exist."
Made of dust and bone and imagination, Irréelle fears she's not quite real. Only the finest magical thread tethers her to life—and to Miss Vesper. But for all her efforts to please her cruel creator, the thread is unraveling. Irréelle is forgetful as she gathers bone dust. She is slow returning from the dark passages beneath the cemetery. Worst of all, she is unmindful of her crooked bones.
When Irréelle makes one final, unforgivable mistake by destroying a frightful creature just brought to life, Miss Vesper threatens to imagine her away once and for all. Defying her creator for the very first time, Irréelle flees to the underside of the graveyard and embarks on an adventure to unearth the mysterious magic that breathes bones to life, even if it means she will return to dust and be no more.
With echoes of Neil Gaiman's The Graveyard Book, debut author Heather Kassner crafts a gorgeously written story humming with magic, mystery, and dark imaginings. 
---
 🎃 Watch Hollow (Watch Hollow #1) by Gregory Funaro | Deep within the enchanted woods in the town of Watch Hollow stands the once-grand Blackford House, whose halls hold a magical secret: a giant cuckoo clock that does much more than tell time. But when the clock's gears cease to turn, an evil presence lurking among the trees begins to come out of the shadows.
When Lucy and Oliver Tinker arrive in Watch Hollow, they have no idea that anything is wrong. A mysterious stranger has made their father an offer that's too good for him to refuse. All Mr. Tinker needs to do is fix the clock at Blackford House and fistfuls of gold coins are his to keep.
It doesn't take long, however, for the children to realize that there is more to Blackford House than meets the eye. And before they can entirely understand the strange world they've stumbled into, Lucy and Oliver must join forces with a host of magical clock animals to defeat the Garr—a vicious monster that not only wants Blackford House for itself, but also seeks to destroy everything the Tinkers hold dear.
---
 🎃 Thirteens (Thirteens #1) by Kate Alice Marshall | A sleepy town with a dark secret–and the three kids brave enough to uncover it.
Twelve-year-old Eleanor has just moved to Eden Eld to live with her aunt and uncle after her mother was killed in a fire. Her birthday, which falls on Halloween, is just around the corner, and she hopes that this year will be a fresh start at a new life. But then one morning, an ancient grandfather clock counting down thirteen hours appears outside of her bedroom. And then she spots a large black dog with glowing red eyes prowling the grounds of her school. A book of fairytales she's never heard of almost willingly drops in front of her, as if asking to be read. Something is wrong in the town of Eden Eld.
Eleanor and her new classmates, Pip and Otto, are the only ones who see these "wrong things," and they also all happen to share a Halloween birthday. Bonded by these odd similarities, the trio uncovers a centuries-old pact the town has with a mysterious figure known as Mr. January: every thirteen years, three thirteen-year-olds disappear, sacrificed in exchange for the town's unending good fortune. This Halloween, Mr. January is back to collect his payment and Eleanor, Pip, and Otto are to be his next offering…unless they can break the curse before the clock strikes thirteen. 
---
 🎃 The Haunting of Henry Davis by Kathryn Siebel | Two kids are about to find out that their lives are anything but ordinary when a ghost from the 1918 flu pandemic arrives and stirs up adventure. Perfect for fans of A Tale Dark and Grimm!
Ghosts only haunt when they've left something behind…
When Henry Davis moves into the neighborhood, Barbara Anne and her classmates at Washington Carver Elementary don't know what to make of him. He's pale, small, odd. For curious Barbara Anne, Henry's also a riddle–a boy who sits alone at recess sketching in a mysterious notebook, a boy, she soon learns, who's being haunted by a ghost named Edgar.
With the help of some new friends, this unlikely duo is off on an adventure to discover who Edgar was while alive and why he's haunting Henry now. Together, they might just help Edgar find what he needs to finally be at peace. 
---
 🎃 The Forgotten Girl by India Hill Brown | "Do you know what it feels like to be forgotten?"
On a cold winter night, Iris and her best friend, Daniel, sneak into a clearing in the woods to play in the freshly fallen snow. There, Iris carefully makes a perfect snow angel – only to find the crumbling gravestone of a young girl, Avery Moore, right beneath her.
Immediately, strange things start to happen to Iris: She begins having vivid nightmares. She wakes up to find her bedroom window wide open, letting in the snow. She thinks she sees the shadow of a girl lurking in the woods. And she feels the pull of the abandoned grave, calling her back to the clearing…
Obsessed with figuring out what's going on, Iris and Daniel start to research the area for a school project. They discover that Avery's grave is actually part of a neglected and forgotten Black cemetery, dating back to a time when White and Black people were kept separate in life – and in death. As Iris and Daniel learn more about their town's past, they become determined to restore Avery's grave and finally have proper respect paid to Avery and the others buried there.
But they have awakened a jealous and demanding ghost, one that's not satisfied with their plans for getting recognition. One that is searching for a best friend forever – no matter what the cost.
The Forgotten Girl is both a spooky original ghost story and a timely and important storyline about reclaiming an abandoned segregated cemetery. 
---
 🎃 Whispering Pines (Whispering Pines #1) by Heidi Lang & Kati Bartkowski | A young boy and girl who must protect their small town from otherworldly forces threatening to destroy it.
Rae's father vanished without a trace—and Rae knows what happened to him. But no one believes her when she says that her father didn't run off, that he was actually taken. Now, a year of therapy later, Rae's mother decides they need a fresh start, and so they move to a new town in the hope that life can return to normal.
The problem is, there is nothing normal about the town of Whispering Pines.
No one knows this better than Caden. He's lived in Whispering Pines his entire life, and he's seen more than his fair share of weird—starting with his own family, as the town is the perfect home base for his mother's ghost hunting business.
When several kids go missing and then show up like zombies with their eyes removed, many locals brush it off. Just another day in Whispering Pines. But Caden has a dark secret, one that may explain why someone is stealing eyes. And Rae, who knows how it feels to not be believed, may be just the person Caden needs to help him put things right. 
---
 🎃 Hide and Seeker by Daka Hermon | One of our most iconic childhood games receives a creepy twist as it becomes the gateway to a nightmare world.
I went up the hill, the hill was muddy, stomped my toe and made it bloody, should I wash it?
Justin knows that something is wrong with his best friend. Zee went missing for a year. And when he came back, he was . . . different. Nobody knows what happened to him. At Zee's welcome home party, Justin and the neighborhood crew play Hide and Seek. But it goes wrong. Very wrong.
One by one, everyone who plays the game disappears, pulled into a world of nightmares come to life. Justin and his friends realize this horrible place is where Zee had been trapped. All they can do now is hide from the Seeker. 
---
 🎃 Hollow Chest by Brita Sandstrom | Charlie has been having nightmares. Eyes watching him in the night, claws on his chest, holding him down.
His dreams have been haunted for years, ever since German bombs rained down on London, taking his father's life, taking his city's spirit, taking his beloved brother, Theo, off to war in France. Now Charlie is left to take care of his grandpa Fitz while his mother works, waiting for the day when Theo will come home. And with World War II nearly won, that day is almost here. Grandpa Fitz warns Charlie that soldiers sometimes come back missing a piece of themselves, but Charlie isn't worried. Whatever Theo has lost, Charlie will help him find it.
When Theo finally does return, though, he is cold and distant. Their family, like the city itself, feels more broken than ever. But Charlie refuses to accept that the brother he knew is gone, and soon he discovers the reason for his brother's change: war wolves. Terrifying ancient beasts who consume the hearts of those broken by grief. The wolves have followed Theo and hundreds of other soldiers back home from the front. And if Charlie truly wants to save Theo, he's going to have to find them and get his brother's heart back. But can a heart that's eaten ever be replaced? 
---
 🎃 The House in the Woods (The Ghost Hunter Chronicles #1) by Yvette Fielding | Stranger Things meets Point Horror in the first of a brilliant new series for readers aged 11+ from Yvette Fielding, British television's first lady of the paranormal.
When Clovis, Eve and Tom decide to play with a ouija board in an old abandoned house on Halloween, none of them foresees the horrors they're about to unleash. What starts out as a bit of fun, soon transcends into something far more terrifying when a distressed and determined spirit follows them home. Before long the friends are caught up in a series of events beyond their wildest imaginings and their journey as ghost hunters begins… 
---
 🎃 The Ghost of Midnight Lake by Lucy Strange | From award winning author Lucy Strange comes a thrilling ghost story about a strong willed heroine who will follow even the most restless spirit in order to untangles the dark mystery of her own past.
It's 1899. The Earl of Gosswater has died, and twelve-year-old Agatha has been cast out of her ancestral home – the only home she has ever known – by her cruel cousin, Clarence. In a tiny tumbledown cottage, she struggles to adjust to her new life and the stranger who claims to be her real father. While adjusting to her new fate, she learns that the shores of Gosswater lake are haunted, and soon comes face to face with the spirit of another young girl who's soul will not rest. Could the ghost of Gosswater hold the key to Aggie's true identity? 
---
 🎃 Dark Waters (Small Spaces #3) by Katherine Arden | New York Times bestselling author Katherine Arden returns with another creepy, spine-tingling adventure in this follow-up to the critically acclaimed Small Spaces and Dead Voices.
Having met and outsmarted the smiling man in Dead Voices but fearful of when he'll come again, Ollie, Brian, and Coco are anxiously searching for a way to defeat him once and for all. By staying together and avoiding remote places, they've steered clear of him so far but their constant worry and stress is taking a toll on their lives and friendship. So when Ollie's dad and Coco's mom plan a "fun" boat trip on Lake Champlain, the three are apprehensive to say the least. They haven't had the best of luck on their recent trips and even worse their frenemy Phil is on the boat as well. But when a lake monster destroys their boat, they end up shipwrecked on a deserted island. This isn't just any island though. It's hidden from the outside world in a fog and unless everyone works together to find a way to escape, they won't survive long. 
---
 🎃 The Thirteenth Cat by Mary Downing Hahn | From master of middle grade horror Mary Downing Hahn, a new thriller about bravery, unexpected friendship, and sinister cats that will captivate readers with its chilling mix of mystery and magic.
Zoey loves spending the summer with her Aunt Alice, and her aunt's new house is the perfect place to cozy up with a good book. But she's unnerved by the overgrown forest next door, which is creepy even in the daytime and full of eerie sounds at night. Worse, there are rumors in town of a dark force in those woods. And Zoey can't deny that the wild black cats who live there seem to be watching her.
When she encounters a mean old woman who claims to be their owner, Zoey realizes there's more to the cats than meets the eye. But little does she know that the closer she comes to discovering their secret, the more danger she's in . . . 
---
 🎃 Mine by Delilah S. Dawson | A twisty, terrifying ghost story about twelve-year-old Lily, her creepy new home in Florida, and the territorial ghost of the young girl who lived there before her.
Lily's new house is a real nightmare. . . .
Lily Horne is a drama queen. It's helped her rise to stardom in the school play, but it's also landed her in trouble. Her parents warn her that Florida has to be different. It's a fresh start. No theatrics. But this time, the drama is coming for her.
The Hornes' new house is awful. The pool is full of slime, the dock is rotten, and the swamp creeps closer every day. But worst of all, the house isn't empty . . . it's packed full of trash, memories, and, Lily begins to fear, the ghost of the girl who lived there before her.
And whatever is waiting in the shadows wants to come out to play. 
---
 🎃 Ghost Girl by Ally Malinenko | Perfect for fans of Small Spaces and Nightbooks, Ally Malinenko's middle-grade debut is an empowering and triumphant ghost story—with spooky twists sure to give readers a few good goosebumps!
Zee Puckett loves ghost stories. She just never expected to be living one.
It all starts with a dark and stormy night. When the skies clear, everything is different. People are missing. There's a creepy new principal who seems to know everyone's darkest dreams. And Zee is seeing frightening things: large, scary dogs that talk and maybe even . . . a ghost.
When she tells her classmates, only her best friend, Elijah, believes her. Worse, mean girl Nellie gives Zee a cruel nickname: Ghost Girl.
But whatever the storm washed up isn't going away. Everyone's most selfish wishes start coming true in creepy ways.
To fight for what's right, Zee will have to embrace what makes her different and what makes her Ghost Girl. And all three of them—Zee, Elijah, and Nellie—will have to work together if they want to give their ghost story a happy ending. 
---
 🎃 Long Lost by Jacqueline West | Eleven-year-old Fiona has just read a book that doesn't exist.
When Fiona's family moves to be closer to her older sister's figure skating club—and far from Fiona's close-knit group of friends—nobody seems to notice Fiona's unhappiness. Alone and out of place, Fiona ventures to the town's library, a rambling mansion donated to the town by the long-dead heiress. And there she finds a gripping mystery novel about a small town, family secrets, and a tragic disappearance.
Soon Fiona begins to notice strange similarities that blur the lines between the novel and her new town. And when she looks for the book again, it's gone. Almost like it never existed. With stubbornness and a little help from a few odd Lost Lake locals, Fiona uncovers the book's strange history. It's not a novel, but the true story of an unsolved century-old crime filled with clues to the mystery. Lost Lake is a town of restless spirits, and Fiona will learn that both help and danger come from unexpected places—maybe even the sister she thinks doesn't care about her anymore. 
---
 🎃 Hide and Don't Seek: And Other Very Scary Stories by Anica Mrose Rissi | If you're feeling brave, turn the page.
A game of hide-and-seek goes on far too long…
A look-alike doll makes itself right at home…
A school talent-show act leaves the audience aghast…
And a summer at camp takes a turn for the braaaains…
This collection of all-new spooky stories is sure to keep readers up past their bedtimes, laughing, gasping, and looking over their shoulders to see what goes bump in the night.
---
 🎃 What Lives in the Woods by Lindsay Currie | Welcome to the decrepit Woodmoor Manor…where something in the woods is always watching. From the author of Scritch Scratch comes a chilling middle grade story about a creepy mansion and sinister creatures in the woods
All Ginny Anderson wants from her summer is to relax. But when Ginny's father—a respected restoration expert in Chicago—surprises the family with a month-long trip to Michigan, everything changes. They aren't staying in a hotel like most families would. No, they're staying in a mansion. A twenty-six room, century-old building surrounded by dense forest. Woodmoor Manor.
Locals claim the surrounding woods are inhabited by mutated creatures that escaped a mad scientist over a hundred years ago. And some say campers routinely disappear never to be seen again.
When the creaky floors and shadowy corners of the mansion seem to take on a life of their own, Ginny uncovers the wildest mystery of all: there's more than one legend roaming Saugatuck, Michigan, and they definitely aren't after campers.
They're after her. 
---
  ‼️ Visit & Support The Definitive Book Blogger List 📢 
Credit for the source of the original image HERE
I hope you enjoyed today's spooky list! Super excited to share these Middle Grade books with you, as I feel like I don't often do it, and they deserve recognition as well!  🖤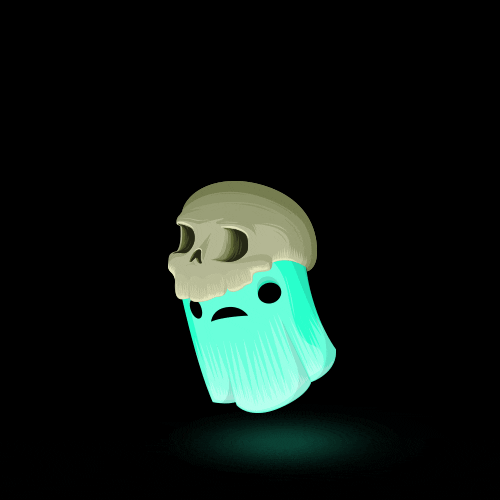 If you enjoy the content of the blog & would like to support me in any way you can by buying me a Ko-fi or Buy me a Coffe
 🎃 Time to Chat! What do you think of Spooky books in the Middle Grade category? Is it a genre you usually read? & Which of these books catches your attention the most? I'd love to know what you think so feel free to comment down belown! 🎃