🕯️ Hi, bookish friends! I hope you're all having a wonderful day full of the best spooky reading! 🖤 Today I'm super excited to share with you the first post of a new series where we'll have various bookish content all related to horror season, and Halloween in general 🕷, but don't worry because if you're not that into spooky and this crrepy vibe isn't for you because I've got you covered too, so I'll be trying to create posts that can be enjoyable for everyone, no matter what. 🙌🏻 I hope you're as much excited as I am, because as you know, I LOVE horror season 😍, even though in Argentina it's not something we celebrate, I celebrate it on my own with many creepy books, movies and series, so I hope this year I can share this season with all of you. So, I invite you to stick around for this post series to not only share halloween-y books, but also exchange opinions to make it more fun! 😊 
In this first post to open this series I wanted to bring you a bunch of Young Adult Horror books for you to enjoy during this season, so I thought a list of 31 books would be more than perfect! 🎃 Some things I tried to keep in mind when compiling this list are: first, that 🌕 this books aren't this year's releases, as I'll have a separate post for that specifically, and second, that 🌕 the specific genre is "horror" and not "suspense", "thrillers" or "mysteries". Obviously there's nothing wrong with those genres, I love them and they're perfect to read during this time due to their dark atmospheres, but I wanted in this list to focus 100% on horror as the main genre. 👍🏻 if you're interested in seeing a list with the other genres as well, I'll be more than happy to do it separately without any problems. 🥰
I don't want to make this introduction too long, as we have a long way to go, so without further ado, I hope you enjoy this October content in general in the blog 🕸, that you like this post, that you can find new titles to add to your TBR & obviously, I invite you to share all your thoughts about these books with me in the comments. 😘 Now yes, LET'S GET STARTED! 🕯 
‼️ All books will have a direct link to Goodreads in case you want to add them.
🕯 The Grace Year by Kim Liggett | No one speaks of the grace year. It's forbidden.
In Garner County, girls are told they have the power to lure grown men from their beds, to drive women mad with jealousy. They believe their very skin emits a powerful aphrodisiac, the potent essence of youth, of a girl on the edge of womanhood. That's why they're banished for their sixteenth year, to release their magic into the wild so they can return purified and ready for marriage. But not all of them will make it home alive.
Sixteen-year-old Tierney James dreams of a better life—a society that doesn't pit friend against friend or woman against woman, but as her own grace year draws near, she quickly realizes that it's not just the brutal elements they must fear. It's not even the poachers in the woods, men who are waiting for a chance to grab one of the girls in order to make a fortune on the black market. Their greatest threat may very well be each other.
With sharp prose and gritty realism, The Grace Year examines the complex and sometimes twisted relationships between girls, the women they eventually become, and the difficult decisions they make in-between.
---
🕯 The Year of the Witching (Bethel #1) by Alexis Henderson | A young woman living in a rigid, puritanical society discovers dark powers within herself in this stunning, feminist fantasy debut.
In the lands of Bethel, where the Prophet's word is law, Immanuelle Moore's very existence is blasphemy. Her mother's union with an outsider of a different race cast her once-proud family into disgrace, so Immanuelle does her best to worship the Father, follow Holy Protocol, and lead a life of submission, devotion, and absolute conformity, like all the other women in the settlement.
But a mishap lures her into the forbidden Darkwood surrounding Bethel, where the first prophet once chased and killed four powerful witches. Their spirits are still lurking there, and they bestow a gift on Immanuelle: the journal of her dead mother, who Immanuelle is shocked to learn once sought sanctuary in the wood.
Fascinated by the secrets in the diary, Immanuelle finds herself struggling to understand how her mother could have consorted with the witches. But when she begins to learn grim truths about the Church and its history, she realizes the true threat to Bethel is its own darkness. And she starts to understand that if Bethel is to change, it must begin with her.
---
🕯 Burn Our Bodies Down by Rory Power | From the author of the New York Times bestseller Wilder Girls comes a new twisty thriller about a girl whose past has always been a mystery—until she decides to return to her mother's hometown . . . where history has a tendency to repeat itself.
Ever since Margot was born, it's been just her and her mother. No answers to Margot's questions about what came before. No history to hold on to. No relative to speak of. Just the two of them, stuck in their run-down apartment, struggling to get along.
But that's not enough for Margot. She wants family. She wants a past. And she just found the key she needs to get it: A photograph, pointing her to a town called Phalene. Pointing her home. Only, when Margot gets there, it's not what she bargained for.
Margot's mother left for a reason. But was it to hide her past? Or was it to protect Margot from what's still there?
The only thing Margot knows for sure is there's poison in their family tree, and their roots are dug so deeply into Phalene that now that she's there, she might never escape.
---
🕯 Wilder Girls (Wilder Girls) by Rory Power | It's been eighteen months since the Raxter School for Girls was put under quarantine. Since the Tox hit and pulled Hetty's life out from under her.
It started slow. First the teachers died one by one. Then it began to infect the students, turning their bodies strange and foreign. Now, cut off from the rest of the world and left to fend for themselves on their island home, the girls don't dare wander outside the school's fence, where the Tox has made the woods wild and dangerous. They wait for the cure they were promised as the Tox seeps into everything.
But when Byatt goes missing, Hetty will do anything to find her, even if it means breaking quarantine and braving the horrors that lie beyond the fence. And when she does, Hetty learns that there's more to their story, to their life at Raxter, than she could have ever thought true.
---
🕯 Mexican Gothic by Silvia Moreno-Garcia | After receiving a frantic letter from her newly-wed cousin begging for someone to save her from a mysterious doom, Noemí Taboada heads to High Place, a distant house in the Mexican countryside. She's not sure what she will find—her cousin's husband, a handsome Englishman, is a stranger, and Noemí knows little about the region.
Noemí is also an unlikely rescuer: She's a glamorous debutante, and her chic gowns and perfect red lipstick are more suited for cocktail parties than amateur sleuthing. But she's also tough and smart, with an indomitable will, and she is not afraid: Not of her cousin's new husband, who is both menacing and alluring; not of his father, the ancient patriarch who seems to be fascinated by Noemí; and not even of the house itself, which begins to invade Noemí's dreams with visions of blood and doom.
Her only ally in this inhospitable abode is the family's youngest son. Shy and gentle, he seems to want to help Noemí, but might also be hiding dark knowledge of his family's past. For there are many secrets behind the walls of High Place. The family's once colossal wealth and faded mining empire kept them from prying eyes, but as Noemí digs deeper she unearths stories of violence and madness.
And Noemí, mesmerized by the terrifying yet seductive world of High Place, may soon find it impossible to ever leave this enigmatic house behind.
---
🕯 Campfire by Shawn Sarles | While camping in a remote location, Maddie Davenport gathers around the fire with her friends and family to tell scary stories. Caleb, the handsome young guide, shares the local legend of the ferocious Mountain Men who hunt unsuspecting campers and leave their mark by carving grisly antlers into their victims' foreheads.
The next day, the story comes true.
Now Maddie and her family are lost in the deep woods–with no way out–being stalked by their worst nightmares. Because there were other, more horrifying stories told that night–and Maddie's about to find out just how they end…
---
🕯 The Dead House (The Dead House #1) by Dawn Kurtagich | Three students: dead.
Carly Johnson: vanished without a trace.
Two decades have passed since an inferno swept through Elmbridge High, claiming the lives of three teenagers and causing one student, Carly Johnson, to disappear. The main suspect: Kaitlyn, "the girl of nowhere."
Kaitlyn's diary, discovered in the ruins of Elmbridge High, reveals the thoughts of a disturbed mind. Its charred pages tell a sinister version of events that took place that tragic night, and the girl of nowhere is caught in the center of it all. But many claim Kaitlyn doesn't exist, and in a way, she doesn't – because she is the alter ego of Carly Johnson.
Carly gets the day. Kaitlyn has the night. It's during the night that a mystery surrounding the Dead House unravels and a dark, twisted magic ruins the lives of each student that dares touch it.
Debut author Dawn Kurtagich masterfully weaves together a thrilling and terrifying story using psychiatric reports, witness testimonials, video footage, and the discovered diary – and as the mystery grows, the horrifying truth about what happened that night unfolds.
---
🕯 Slasher Girls & Monster Boys by April Genevieve Tucholke + more authors | For fans of Stephen King, Neil Gaiman, Lois Duncan, and Daphne Du Maurier comes a powerhouse anthology featuring some of the best writers of YA thrillers and horror
A host of the smartest young adult authors come together in this collection of scary stories and psychological thrillers curated by Between the Devil and the Deep Blue Sea's April Genevieve Tucholke.
Each story draws from a classic tale or two—sometimes of the horror genre, sometimes not—to inspire something new and fresh and terrifying. There are no superficial scares here; these are stories that will make you think even as they keep you on the edge of your seat. From bloody horror to supernatural creatures to unsettling, all-too-possible realism, this collection has something for any reader looking for a thrill.
---
🕯 Rules for Vanishing by Kate Alice Marshall | In the faux-documentary style of The Blair Witch Project comes the campfire story of a missing girl, a vengeful ghost, and the girl who is determined to find her sister–at all costs.
Once a year, the path appears in the forest and Lucy Gallows beckons. Who is brave enough to find her–and who won't make it out of the woods?
It's been exactly one year since Sara's sister, Becca, disappeared, and high school life has far from settled back to normal. With her sister gone, Sara doesn't know whether her former friends no longer like her…or are scared of her, and the days of eating alone at lunch have started to blend together. When a mysterious text message invites Sara and her estranged friends to "play the game" and find local ghost legend Lucy Gallows, Sara is sure this is the only way to find Becca–before she's lost forever. And even though she's hardly spoken with them for a year, Sara finds herself deep in the darkness of the forest, her friends–and their cameras–following her down the path. Together, they will have to draw on all of their strengths to survive. The road is rarely forgiving, and no one will be the same on the other side.
---
🕯 The Creeper Man by Dawn Kurtagich | When Silla and her little sister, Nori, escape London and their abusive father, Aunt Cath's country house feels like a safe haven. Leaving the smog and fear behind, the girls have the love and freedom they never had in their violent home. But slowly, ever so slowly, things begin to unravel.
Aunt Cath locks herself in the attic and spends day and night pacing; every day the surrounding forest inches slowly towards the house; a mysterious boy appears from the enclosing wood offering friendship, and Nori claims that a man watches them from the dark forest. A man with no eyes who creeps ever closer. . .
---
🕯 Ten by Gretchen McNeil | It was supposed to be the weekend of their lives—an exclusive house party on Henry Island. Best friends Meg and Minnie are looking forward to two days of boys, booze, and fun-filled luxury. But what starts out as fun turns twisted after the discovery of a DVD with a sinister message: Vengeance is mine. And things only get worse from there.
With a storm raging outside, the teens are cut off from the outside world . . . so when a mysterious killer begins picking them off one by one, there's no escape. As the deaths become more violent and the teens turn on one another, can Meg find the killer before more people die? Or is the killer closer to her than she could ever imagine?
---
🕯 The Wood by Chelsea Bobulski | Beware the wood.
Winter didn't ask to be the guardian of the wood, but when her dad inexplicably vanishes, she's the one who must protect travelers who accidentally slip through its portals.
The wood is poisoned, changing into something more sinister. Once brightly colored leaves are now bubbling inky black. Vicious creatures that live in the shadows are becoming bolder, torturing lost travelers. Winter must then put her trust in Henry—a young man from eighteenth-century England who knows more than he should about the wood—in order to find the truth and, maybe, those they've lost.
---
🕯 Sawkill Girls by Claire Legrand | Beware of the woods and the dark, dank deep. He'll follow you home, and he won't let you sleep.
Who are the Sawkill Girls?
Marion: the new girl. Awkward and plain, steady and dependable. Weighed down by tragedy and hungry for love she's sure she'll never find.
Zoey: the pariah. Luckless and lonely, hurting but hiding it. Aching with grief and dreaming of vanished girls. Maybe she's broken—or maybe everyone else is.
Val: the queen bee. Gorgeous and privileged, ruthless and regal. Words like silk and eyes like knives, a heart made of secrets and a mouth full of lies.
Their stories come together on the island of Sawkill Rock, where gleaming horses graze in rolling pastures and cold waves crash against black cliffs. Where kids whisper the legend of an insidious monster at parties and around campfires.
Where girls have been disappearing for decades, stolen away by a ravenous evil no one has dared to fight… until now.
---
🕯 You May Now Kill the Bride (Return to Fear Street #1) by R.L. Stine | NEW Fear Street stories with a retro look, perfect for fans of Stranger Things!
Two sisters, divided by time. Each with a terrible resentment she can barely contain.
Two Fear family weddings, decades apart… Each bride will find that the ancient curse that haunts the Fears LIVES ON. It feeds off the evil that courses through their blood. It takes its toll in unexpected ways, and allows dark history to repeat itself.
In this all-new Fear Street story, family ties bind sisters together—till DEATH do they part.
---
🕯 Clown in a Cornfield by Adam Cesare | Quinn Maybrook just wants to make it until graduation. She might not make it to morning.
Quinn and her father moved to tiny, boring Kettle Springs to find a fresh start. But ever since the Baypen Corn Syrup Factory shut down, Kettle Springs has cracked in half. On one side are the adults, who are desperate to make Kettle Springs great again, and on the other are the kids, who want to have fun, make prank videos, and get out of Kettle Springs as quick as they can.
Kettle Springs is caught in a battle between old and new, tradition and progress. It's a fight that looks like it will destroy the town. Until Frendo, the Baypen mascot, a creepy clown in a pork-pie hat, goes homicidal and decides that the only way for Kettle Springs to grow back is to cull the rotten crop of kids who live there now.
---
🕯 Little Creeping Things by Chelsea Ichaso | When she was a child, Cassidy Pratt accidentally started a fire that killed her neighbor. At least, that's what she's been told. She can't remember anything from that day, and her town's bullies, particularly the cruel and beautiful Melody Davenport, have never let her live it down.
But then Melody goes missing, and Cassidy thinks she may have information. She knows she should go to the cops, but she recently joked about how much she'd like to get rid of Melody. She even planned out the perfect way to do it. And then she gets a chilling text from an unknown number: I'm so glad we're in this together.
Now it's up to Cassidy to figure out what really happened before the truth behind Melody's disappearance sets the whole town ablaze.
---
🕯 Heartwood Box by Ann Aguirre | A dark, romantic YA suspense novel with an SF edge and plenty of drama, layering the secrets we keep and how appearances can deceive, from the New York Times bestselling author.
In this tiny, terrifying town, the lost are never found. When Araceli Flores Harper is sent to live with her great-aunt Ottilie in her ramshackle Victorian home, the plan is simple. She'll buckle down and get ready for college. Life won't be exciting, but she'll cope, right?
Wrong. From the start, things are very, very wrong. Her great-aunt still leaves food for the husband who went missing twenty years ago, and local businesses are plastered with MISSING posters. There are unexplained lights in the woods and a mysterious lab just beyond the city limits that the locals don't talk about. Ever. When she starts receiving mysterious letters that seem to be coming from the past, she suspects someone of pranking her or trying to drive her out of her mind. To solve these riddles and bring the lost home again, Araceli must delve into a truly diabolical conspiracy, but some secrets fight to stay buried…
---
🕯 There's Someone Inside Your House by Stephanie Perkins | Love hurts…Makani Young thought she'd left her dark past behind her in Hawaii, settling in with her grandmother in landlocked Nebraska. She's found new friends and has even started to fall for mysterious outsider Ollie Larsson. But her past isn't far behind.Then, one by one, the students of Osborne Hugh begin to die in a series of gruesome murders, each with increasingly grotesque flair. As the terror grows closer and her feelings for Ollie intensify, Makani is forced to confront her own dark secrets.
---
🕯 The Missing Season by Gillian French | From the author of Edgar Award finalist Grit and The Lies They Tell comes a tense, atmospheric novel for fans of E. Lockhart and Marieke Nijkamp, about friendship, truth, and the creeping fears that can't be outrun.
Whenever another kid goes missing in October, the kids in the old factory town of Pender know what is really behind it: a monster out in the marshes that they call the Mumbler.
That's what Clara's new crew tells her when she moves to town. Bree and Sage, who take her under their wing. Spirited Trace, who has taken the lead on this year's Halloween prank war. And magnetic Kincaid, whose devil-may-care attitude and air of mystery are impossible for Clara to resist.
Clara doesn't actually believe in the Mumbler–not like Kinkaid does. But as Halloween gets closer and tensions build in the town, it's hard to shake the feeling that there really is something dark and dangerous in Pender. Lurking in the shadows. Waiting to bring the stories to life.
---
🕯 Teeth in the Mist by Dawn Kurtagich | Before the birth of time, a monk uncovers the Devil's Tongue and dares to speak it. The repercussions will be felt for generations…
Sixteen-year-old photography enthusiast Zoey has been fascinated by the haunted, burnt-out ruins of Medwyn Mill House for as long as she can remember–so she and her best friend, Poulton, run away from home to explore them. But are they really alone in the house? And who will know if something goes wrong?
In 1851, seventeen-year-old Roan arrives at the Mill House as a ward–one of three, all with something to hide from their new guardian. When Roan learns that she is connected to an ancient secret, she must escape the house before she is trapped forever.
1583. Hermione, a new young bride, accompanies her husband to the wilds of North Wales where he plans to build the largest water mill and mansion in the area. But rumors of unholy rituals lead to a tragic occurrence and she will need all her strength to defeat it.
Three women, centuries apart, drawn together by one Unholy Pact. A pact made by a man who, more than a thousand years later, may still be watching…
---
🕯 This Is Not a Ghost Story by Andrea Portes | I am not welcome. Somehow I know that. Something doesn't want me here.
Daffodil Franklin has plans for a quiet summer before her freshman year at college, and luckily, she's found the job that can give her just that: housesitting a mansion for a wealthy couple.
But as the summer progresses and shadows lengthen, Daffodil comes to realize the house is more than it appears. The spacious home seems to close in on her, and as she takes the long road into town, she feels eyes on her the entire way, and something tugging her back.
What Daffodil doesn't yet realize is that her job comes with a steep price. The house has a long-ago grudge it needs to settle . . . and Daffodil is the key to settling it.
---
🕯 Mary: The Summoning (Bloody Mary #1) by Hillary Monahan | There is a right way and a wrong way to summon her.
Jess had done the research. Success requires precision: a dark room, a mirror, a candle, salt, and four teenage girls. Each of them–Jess, Shauna, Kitty, and Anna–must link hands, follow the rules . . . and never let go.
A thrilling fear spins around the room the first time Jess calls her name: "Bloody Mary. Bloody Mary. BLOODY MARY." A ripple of terror follows when a shadowy silhouette emerges through the fog, a specter trapped behind the mirror.
Once is not enough, though–at least not for Jess. Mary is called again. And again. But when their summoning circle is broken, Bloody Mary slips through the glass with a taste for revenge on her lips. As the girls struggle to escape Mary's wrath, loyalties are questioned, friendships are torn apart, and lives are forever altered.
A haunting trail of clues leads Shauna on a desperate search to uncover the legacy of Mary Worth. What she finds will change everything, but will it be enough to stop Mary–and Jess–before it's too late?
---
🕯 The Girl from the Well (The Girl from the Well #1) by Rin Chupeco | You may think me biased, being murdered myself. But my state of being has nothing to do with the curiosity toward my own species, if we can be called such. We do not go gentle, as your poet encourages, into that good night.
A dead girl walks the streets.
She hunts murderers. Child killers, much like the man who threw her body down a well three hundred years ago.
And when a strange boy bearing stranger tattoos moves into the neighborhood so, she discovers, does something else. And soon both will be drawn into the world of eerie doll rituals and dark Shinto exorcisms that will take them from American suburbia to the remote valleys and shrines of Aomori, Japan.
Because the boy has a terrifying secret – one that would just kill to get out.
The Girl from the Well is A YA Horror novel pitched as "Dexter" meets "The Grudge", based on a well-loved Japanese ghost story.
---
🕯 Fright Night by Maren Stoffels | Full of menace and suspense comes this unputdownable original paperback thriller perfect for fans of Natasha Preston and Natalie D. Richards!
Sofia isn't so sure about Fright Night. When she suggested it to her friends, she was only thinking of it as an excuse to get closer to Dylan. Now that it's happening, she's worried that spending the night in a deserted forest is a bad idea.
But it's totally safe–there's even a safe word if things get too intense. And they do. Sofia and her friends are forced to face their greatest fears, and suddenly? It's too late to turn back.
---
🕯 Here There Are Monsters by Amelinda Bérubé | The Blair Witch Project meets Imaginary Girls in this story of codependent sisterhood, the struggle to claim one's own space, and the power of secrets
Sixteen-year-old Skye is done playing the knight in shining armor for her insufferable younger sister, Deirdre. Moving across the country seems like the perfect chance to start over.
In their isolated new neighborhood, Skye manages to fit in, but Deirdre withdraws from everyone, becoming fixated on the swampy woods behind their house and building monstrous sculptures out of sticks and bones.
Then Deirdre disappears.
And when something awful comes scratching at Skye's window in the middle of the night, claiming she's the only one who can save Deirdre, Skye knows she will stop at nothing to bring her sister home.
---
🕯 Hold Back the Tide by Melinda Salisbury | From internationally bestselling, acclaimed author Melinda Salisbury comes a darkly seductive story of murder, betrayal, love, and family secrets in a small town in the Scottish Highlands.
Here are the rules of living with a murderer.One: Do not draw attention to yourself.Of course, when you live with a murderer, this is impossible. Even the subtlest of spectres is bound to be noticed. Which leads to the next rule.Two: If you can't be invisible, be useful.Everyone in this quiet lakeside community knows that Alva's father killed her mother, all those years ago. There wasn't enough proof to arrest him, though, and with no other family, Alva's been forced to live with her mother's murderer, doing her best to survive until she can earn enough money to run away.One of her chores is to monitor water levels in the loch-a task her father takes very seriously. Their family has been the guardian of the loch for generations. It's a cold, lonely task, and a few times, Alva can swear she feels someone watching her.But the more Alva investigates, the more she realizes that the truth can be more monstrous than lies, and that you can never escape your past . . .
---
🕯 Some Kind of Animal by Maria Romasco Moore | For fans of Wilder Girls and Sadie comes a new story about two girls with a secret no one would ever believe, and the wild, desperate lengths they will go to protect each other from the outside world.
Jo lives in the same Appalachian town where her mother disappeared fifteen years ago. Everyone knows what happened to Jo's mom. She was wild, and bad things happen to girls like that.
Now people are starting to talk about Jo. She's barely passing her classes and falls asleep at her desk every day. She's following in her mom's footsteps.
Jo does have a secret. It's not what people think, though. Not a boy or a drug habit. Jo has a twin sister.
Jo's sister is not like most people. She lives in the woods–catches rabbits with her bare hands and eats them raw. Night after night, Jo slips out of her bedroom window and meets her sister in the trees. And together they run, fearlessly.
The thing is, no one's ever seen Jo's sister. So when her twin attacks a boy from town, everyone assumes that it was Jo. Which means Jo has to decide–does she tell the world about her sister, or does she run?
---
🕯 Harrow Lake by Kat Ellis | The daughter of a horror film director is not afraid of anything–until she gets to Harrow Lake.
Things I know about Harrow Lake:
1.It's where my father shot his most disturbing slasher film.
2.There's something not right about this town.
Lola Nox is the daughter of a celebrated horror filmmaker–she thinks nothing can scare her.
But when her father is brutally attacked in their New York apartment, she's quickly packed off to live with a grandmother she's never met in Harrow Lake, the eerie town where her father's most iconic horror movie was shot. The locals are weirdly obsessed with the film that put their town on the map–and there are strange disappearances, which the police seem determined to explain away.
And there's someone–or some thing–stalking her every move.
The more Lola discovers about the town, the more terrifying it becomes. Because Lola's got secrets of her own. And if she can't find a way out of Harrow Lake, they might just be the death of her.
---
🕯 Good Girls Die First by Kathryn Foxfield | For fans of Karen McManus's One of Us Is Lying and films like I Know What You Did Last Summer comes a gripping thriller about murder, mystery, and deception.
Blackmail lures Ava to the abandoned amusement park on Portgrave Pier. She is one of ten teenagers, all with secrets they intend to protect whatever the cost. When fog and magic swallow the pier, the group finds themselves cut off from the real world. As the teenagers turn on each other, Ava will have to face up to the secret that brought her to the pier and decide how far she's willing to go to survive. The teenagers have only their secrets to protect and each other to betray.
---
🕯 The Companion by Katie Alender | The other orphans say Margot is lucky. Lucky to survive the horrible accident that killed her family. Lucky to have her own room because she wakes up screaming every night.
And finally, lucky to be chosen by a prestigious family to live at their remote country estate.
But it wasn't luck that made the Suttons rescue Margot from her bleak existence at the group home. Margot was hand-picked to be a companion to their silent, mysterious daughter, Agatha. At first, helping with Agatha – and getting to know her handsome older brother – seems much better than the group home. But soon, the isolated, gothic house begins playing tricks on Margot's mind, making her question everything she believes about the Suttons… and herself.
Margot's bad dreams may have stopped when she came to live with Agatha – but the real nightmare has just begun.
---
🕯 Fractured Tide by Leslie Lutz | Lost meets Stranger Things in this eerie, immersive YA thriller, thrusting seventeen-year-old Sia into a reality where the waters in front of her and the jungle behind her are as dangerous as the survivors alongside her.
Sia practically grew up in the water scuba diving, and wreck dives are run of the mill. Take the tourists out. Explore the reef. Uncover the secrets locked in the sunken craft. But this time … the dive goes terribly wrong.
Attacked by a mysterious creature, Sia's boat is sunk, her customers are killed, and she washes up on a deserted island with no sign of rescue in sight. Waiting in the water is a seemingly unstoppable monster that is still hungry. In the jungle just off the beach are dangers best left untested. When Sia reunites with a handful of survivors, she sees it as the first sign of light.
Sia is wrong.
Between the gulf of deadly seawater in front of her and suffocating depth of the jungle behind her, even the island isn't what it seems.
Haunted by her own mistakes and an inescapable dread, Sia's best hope for finding answers may rest in the center of the island, at the bottom of a flooded sinkhole that only she has the skills to navigate. But even if the creature lurking in the depths doesn't swallow her and the other survivors, the secrets of their fractured reality on the island might.
Fractured Tide
• Is and eerie and immersive YA thriller told through journal entries from a daughter to her father
• Unfolds through the eyes of a narrator who keeps you guessing until the final pages
• Is a gripping mix of suspense and horror; perfect for readers ages 13 and up
---
 ‼️ Visit & Support The Definitive Book Blogger List 📢 
Credit for the source of the original image HERE
I hope you liked the list, friends! I loved creating it & looking for all these books was super fun, so thanks for sharing this first spooky post with me! 🖤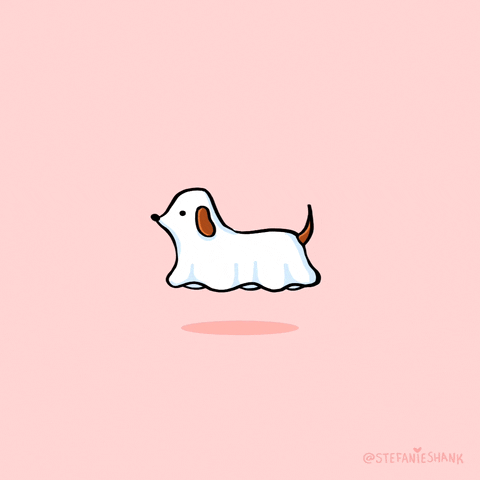 If you enjoy the content of the blog & would like to support me in any way you can by buying me a Ko-fi or Buy me a Coffe
🕯 Time to Chat! Do you like Spooky books? What do you think of the books of the list? Is there one that interests you more than another? or have you read any of them already? Let me know in the comments, you know I love to know what you think! 🕯