Title: The Stars Beyond the Stone
By: Bonnie Wynne
Series: The Price of Magic #3
Pages: 568
By: Talem Press
Genre: Young Adult – Fantasy – Magic
Expected Publication: September 16th 2021 
Buy it: Book Depository | Amazon
---
The Scions roam free, and only the sorceress can hunt them…

After the battle with storm god Molech Suun, a city is in ruins and a new Archmage holds the Syndicate's leash. But while Gwyn has accepted her fate – to hunt down and destroy the remaining Scions – her loyalty is still to her old master Faolan, held captive by a cunning necromancer.

Saving Faolan means leaving the wizards and the Clockwork City behind. With the shapeshifter Lucian at her side, Gwyn embarks on a dangerous journey across the sea, to lands where pirate kings rule and wild magic sings.

But sorceresses are heir to a dark legacy of blood – and Gwyn soon finds that she's the one being hunted.

The Scions want her dead, and a new enemy sends threats and warnings that can't be ignored. As Gwyn struggles to balance her desires and her destiny, she finds herself unprepared for what awaits her beyond the city walls. And far to the south, amid the ashes of a fallen kingdom, a familiar foe is setting deadly plans in motion…

The Stars Beyond the Stone is the dazzling third instalment in Bonnie Wynne's epic fantasy saga, The Price of Magic.
| Goodreads | 
---
 🌿 The Ninth Sorceress (The Price of Magic, #1) by Bonnie Wynne
 🌿 A Wind From the Rift (The Price of Magic #2) by Bonnie Wynne
---
I want to thank Talem Press for providing me with a copy of this book in exchange for an honest review!
Right off the bat, I must say that I love the power that this whole story gives off, it's powerful and mysterious in the best way, because despite perhaps not feeling 100% hooked by the characters in this new stage of their journey, the plot gets all my respects, as I feel that it has risen to another level of good compared to the previous books. It takes us on a more than dramatic quest, full of dangers and challenging situations that will keep you on the edge of your seat. I thought this was the final conclusion, but now I know it's not, there will indeed be at least one more book and I'm pleased with that because there are several situations yet to be resolved.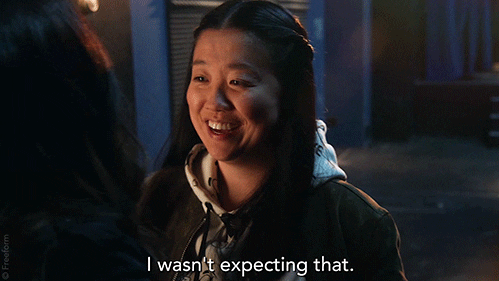 As this is the third book in a series, I can't give too many details of what's currently going on with the plot and characters as it would be too much of a spoiler at this point. However, I can share with you that the characters will embark on a journey away from the Clockwork City to rescue an old ally and along the way, they'll have to face great obstacles that will challenge everything they thought they knew and they were.
I feel the first book of this series will continue to be my favorite of the saga, there's something in that book that makes me feel nostalgic and I always remember it fondly, plus, there's something magical and exciting in meeting the characters and the story for the first time. Even so, this third book isn't bad at all, in fact, I liked it a lot, and manages to give us epic scenes with a great and more extensive exploration of the world, which is something that I was certainly looking forward to, as it was something that was needed to give more depth to the story itself, and I wasn't disappointed at all.
I also feel it's a book that serves as a bridge for what's to come. For a moment I thought it was the final book and although I was a bit confused, I accepted my fate lol, but then I realized that no, this is going to be a saga so I'm relieved because I feel that there's still a lot of potential in different aspects, especially with regard to the mysterious magical issues that remain to be solved. But well, as I said, this book feels at times like a filler book, even so, I don't think it's a less important book or it will go unnoticed within this epic story. I'm very pleased with the journey the plot takes us on and the twists and turns it takes are more than interesting and intriguing. Not only do we see the characters facing a very dark and dangerous world where there are many new and mysterious things for them, but we also meet new characters that could have a great weight in the future, and I'm not talking exactly about hero type of characters.
The possibility of another new type of danger besides the ones we already know intrigues me a lot, and I would love to see that more developed in the future, although I think this book was very well put together in terms of pacing, important points, revelation, and closings, I still think there are bridges that can be reopened for us to explore a little more. The magic is very urban, I've mentioned this in my previous reviews, because despite this being a 100% fantasy book, it feels a lot like reading an urban paranormal story at times, especially because of the characters. This can be a good thing as well as a bad thing, for me, it's a positive point because it makes the story feel more familiar while you read it and it's also easier to carry and enjoyable, but this will always depend on your personal tastes because at times it can be a little dense and a little demanding.
The characters, as always, are really good, but I'm feeling that this time the protagonist was the plot itself, the author's style, and above all the world itself. The characters are being a little erratic for my taste, and I think that some of them have lost their essence, which I could recognize in them during the first book, this is clearly due to the evolution of each one, which has almost forced them to grow and change. Is it something negative? Absolutely not, but there's something that has been lost in them that makes my focus be elsewhere this time. Even so, I still love Gwyn as a character, and I'll always be on her side waiting for her to find her much deserved a happy ending, this girl has been through a lot and she deserves a break.
As I've also mentioned in my previous reviews one of the things that got me from the beginning with this story is the atmosphere, and how dark you feel while reading it. Regardless of the setting or even when there's a bit of humor, you never lose that tension and danger sensation. I don't know how to explain it exactly in words, but as you read what's going on with the characters and go through different landscapes and situations with them, you can even feel as invested in the objectives as they are, and that's great, it has that kind of atmosphere that just knows how to wrap you in and make you feel a part of it all. It's dark, without a doubt, and has some breathtaking situations, but that's part of the experience, so if you like your fantasy a little more intense, I think you'll love this series.
To finish, without a doubt, I must praise the author and her incredible writing style, which gets better and better with each book. I already liked the first one because I feel her style is relaxed at times, but somehow also intense and dark at others, but most of all, I like it because it's easy to read and I know this sounds super cliche and maybe you've heard it a thousand times, but it's a breath of fresh air when you read a fantasy author who has the ability to make a plot like this with so much emotional weight and power, it felt almost light to read. And this isn't a short book, we're talking about a book of almost 600 pages, so the fact that you can read it without worrying about being overwhelmed or feeling like you're going to stagnate and not be able to continue is always a positive thing. It's a book that flows very well and is set up to have high and low moments that will keep you wanting to know what will happen.
I'm more than happy to bring you a new review of this saga, I think it's a great fantasy story that will take you to travel through places both dangerous and beautiful, it will leave you moments of reflection, it will surprise you with its dark style, but even more with the light touch of the author, and you'll simply love the characters, I had a great time with this book as much as I've had with the previous ones, and I'm excited to know what will happen in the future with this story because really anything could happen. I also highly recommend it if you like stories about the family we choose, about quests, and a lot of blood magic that you can't get enough of, it's very well created. If you have the chance to support the author, don't hesitate, she deserves it!
Don't forget to go check my previous reviews so you can understand a little more of what I talk about here, I always try to do everything without spoilers, but for that, I have to leave a lot out, so I think you'll understand better having read the previous reviews, and why not… take a look at the book, it's worth it!
---
3.5/5
---
You can support me & to my content by buying me a Ko-fi or Buy me a Coffe
 🌿 Have you heard about this book? | Would you like to read it? | Have you read this author's work before? | What do you think about it? 🌿