👓 Hi, bookish friends! How are you? I hope you're having a wonderful day, full of the best reading.❤️ Today I'm super excited to bring you what will be my last post for a few weeks, since as I've told you before, I'll be taking a couple of weeks off starting Monday, but I still wanted to bring you one more post before then to have fun and share together. 😊 So I decided to bring you today a mini list where I'll share with you 5 of those popular authors I haven't read yet (but, want to). I think that besides the fact that I love sharing this kind of stuff here on the blog, it will also be a super useful way for me to remember how much I really want to read these authors' books, because I know they're all super talented and I've heard the best things. I also think it's great to have the chance to share with you these authors so we can exchange opinions. I would love to know if you've read any of them and how you feel about their work, what are your faves, etc. I think it's a good and interesting topic for discussion. 🥰
My plan today is to mention each author in no specific order and also to share with you some points as to why I'm interested in reading these authors. 👏🏻 I really have no reason not to have read them yet, that's why I won't talk extensively about that, since there's not much to say, but I wanted to make it a bit more interactive, so I'll share, as I said, some positive points why they're still on my TBR. 😍 On the other hand, I'll also be sharing the books, of each respective authors, that are on my TBR, so you can leave me your opinion about them and let me know what you think.
I hope it's something entertaining to read, and if you'd like to do it on your own blog, please do! I'd love to see other readers' choices as well. 🌟
I hope you enjoy it, thanks for always being there to support me and the blog, I deeply appreciate it! See you soon when I get back from my weeks off with more content and new challenges. I love you all!!! 💞 & without further ado, let's get started! 👓
‼️ PS: I have a review on the calendar that I'll be uploading on September 15th, so I hope you enjoy that once it's posted.
Zoraida Córdova is the author of many fantasy novels for kids and teens, including the award-winning Brooklyn Brujas series, Incendiary, and Star Wars: Galaxy's Edge: A Crash of Fate. Her short fiction has appeared in the New York Times bestselling anthology Star Wars: From a Certain Point of View, Star Wars The Clone Wars: Stories of Light and Dark, Come on In: 15 Stories About Immigration and Finding Home, and Toil & Trouble: 15 Tales of Women and Witchcraft. She is the co-editor of the bestselling anthology Vampires Never Get Old. Her debut middle grade novel is The Way to Rio Luna. She is the co-host of the podcast Deadline City with Dhonielle Clayton. Zoraida was born in Ecuador and raised in Queens, New York. When she isn't working on her next novel, she's planning a new adventure.
👓 Reasons Why I Want to Read this Author: I've heard her stories are highly atmospheric, but that above all, she's very lyrical in her writing. I'm also super interested in the fact that her plots always seem to involve magic and witches, and you know me… I LOVE that! Plus, Latinx Representation.
---
Anna-Marie McLemore was born in the foothills of the San Gabriel Mountains and taught by their family to hear la llorona in the Santa Ana winds. They are the author of THE WEIGHT OF FEATHERS, a finalist for the 2016 William C. Morris Debut Award; 2017 Stonewall Honor Book WHEN THE MOON WAS OURS, which was longlisted for the National Book Award in Young People's Literature; WILD BEAUTY, a Kirkus Best Book of 2017; and BLANCA & ROJA, a New York Times Book Review Editors' Choice. DARK AND DEEPEST RED, a reimagining of The Red Shoes based on true medieval events, is forthcoming in January 2020.
👓 Reasons Why I Want to Read this Author: An author that I've simply heard the best things about, I even know that many of her books are favorites of some of you and that in itself is very exciting. Plus, I know her stories are whimsical, full of life and magic in very unique ways. Also, of course, I've heard of her beautiful almost poetic writing style that sounds absolutely gripping.
---
Riley Sager is the award-winning pseudonym of a former journalist, editor and graphic designer who previously published mysteries under his real name. Now a full-time author, Riley's first thriller, FINAL GIRLS, became a national and international bestseller and was called "the first great thriller of 2017" by Stephen King. Translation rights have been sold in more than two dozen countries. Riley's next three books, THE LAST TIME I LIED, LOCK EVERY DOOR and HOME BEFORE DARK, were instant New York Times bestsellers. His upcoming thriller SURVIVE THE NIGHT will be published this summer. A native of Pennsylvania, Riley now lives in Princeton, New Jersey. When he's not writing, he enjoys reading, cooking and going to the movies as much as possible. His favorite film is "Rear Window." Or maybe "Jaws." But probably, if he's being honest, "Mary Poppins."
👓 Reasons Why I Want to Read this Author: I love mysteries and thrillers in books, so I still can't believe I haven't read this author's works. I've heard that they're really addictive, that his plots are quite gripping and have that creepy and different touch behind them that really catches my attention. I've also read incredible reviews of some of his books that really got me to add almost all of them to my TBR, I hope to read this author very soon.
---
Celeste Ng is the author of the novel Everything I Never Told You, which was a New York Times bestseller, a New York Times Notable Book of 2014, Amazon's #1 Best Book of 2014, and named a best book of the year by over a dozen publications. Everything I Never Told You was also the winner of the Massachusetts Book Award, the Asian/Pacific American Award for Literature, the ALA's Alex Award, and the Medici Book Club Prize, and was a finalist for numerous awards, including the Ohioana Award, the John Creasey (New Blood) Dagger Award, and the VCU Cabell First Novelist Award.
Celeste grew up in Pittsburgh, Pennsylvania, and Shaker Heights, Ohio, in a family of scientists. Celeste attended Harvard University and earned an MFA from the University of Michigan (now the Helen Zell Writers' Program at the University of Michigan), where she won the Hopwood Award. Her fiction and essays have appeared in One Story, TriQuarterly, Bellevue Literary Review, the Kenyon Review Online, and elsewhere, and she is a recipient of the Pushcart Prize. Currently, she lives in Cambridge, Massachusetts. Her second novel, Little Fires Everywhere, will be published by Penguin Press in fall 2017.
👓 Reasons Why I Want to Read this Author: I've heard so many positive things about this author's books! She's one of those that I just feel like I will love. I've heard her stories have the peculiarity of being quite realistic, and I've also heard that her characters are very well created and that the author builds them with very strong personalities. Within the contemporary fiction genre I think she's one of the authors that I'm most excited to read. Despite not having that many books published I feel she has made her mark, and I can't wait to find out what it's all about.
---
Morgan Matson grew up in New York City and Greenwich, Connecticut. She attended Occidental College in Los Angeles but halfway though a theater degree, she started working in the children's department of Vroman's Bookstore and fell in love with YA literature. Following college graduation (and the proud bearer of an incredibly useful theater/English degree) she moved back East to attend the New School, where she received her M.F.A in Writing for Children. Amy & Roger's Epic Detour, inspired by Morgan's three cross-country road trips, was published in May 2010. It was named an ALA Top Ten Best Book, a PW "Flying Start" book, and was shortlisted for the Waterstone's Book Prize. In the meantime, Morgan moved back to California, went back to school again and in 2011 received an M.F.A. in Screenwriting from the University of Southern California. Her second book, Second Chance Summer, was published in May 2012 and draws largely on her experiences spending summers growing up in the Pocono Mountains of Pennsylvania. Her third book, Since You've Been Gone, was published in 2014. Morgan currently lives in Los Angeles, though she loves to travel and does it whenever she can. She is currently writing another book, to be published in 2016.
👓 Reasons Why I Want to Read this Author: This is one of those authors that I'm actually embarrassed to say I haven't read yet. The contemporary genre is usually a hit or miss for me, but I've heard that this author's books are so adorable, with characters so dynamic and entertaining to read that it has really captured my attention. I understand that her books besides containing romance are very sentimental and take you on a roller coaster of emotions, and they talk about family & friendship as well, and that's a very good factor for me, so I definitely need to pick up at least one book by this author, I have several on my TBR, so I hope to do so soon.
---
‼️ Visit & Support The Definitive Book Blogger List 📢
Credit for the source of the original image HERE
I hope you enjoyed the post! Thank you SO much for being here! It's always a pleasure to share little facts about me and my readings with you! Of course, I'll keep you up to date as I read these authors.❤️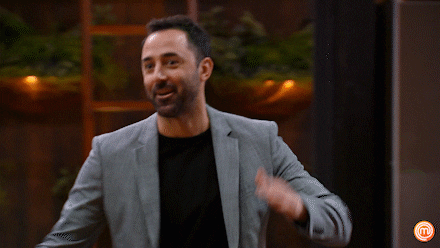 You can support me & to my content by buying me a Ko-fi or Buy me a Coffe
👓 Time to Chat! What are those popular or beloved authors you haven't read yet? & Which of their books are you most excited to read? I want to know all about it in the comments! Don't forget to let me know what you think about the authors I mentioned above, as well, I'd love to know! 👓