💫 Hi, my beautiful friends, I hope you're having the most amazing day.❤️ This is a blog post series I've been doing all of 2020 and I'm doing it again during 2021, because I just love it, and it's all about highlighting a series of blog posts from around the book blogger community, that I enjoyed reading or that I think are amazing and deserve more love and recognition. With this, I hope to be able to somehow support other book bloggers on a monthly basis, and I also hope you can find new book blogs to follow or content that interests you or help you. 🥰
Maybe the look of this post will be simpler than what you usually see on the blog, but I like this idea and it's honestly with the simple purpose of supporting each other more and we can find new content in a simple and organized way.
I don't have a certain amount I'm highlighting per month, they're just posts I've come across with and I think they're INCREDIBLE, so I want to share them with you all. 👏🏻 I used to make a small top 5 with my favorite posts of the month, but I realized that I had to delete many posts to be able to select only 5, and I don't think it's fair, there are SO many wonderful posts and everyone deserves the same love and recognition, so that's why I decided to make this post apart 😊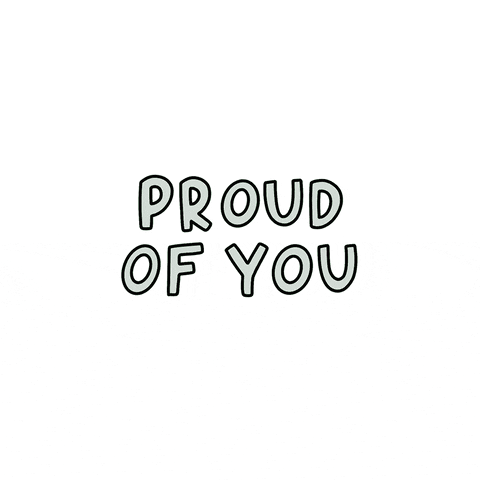 I hope you enjoy, like and support this idea. 😚 I LOVE YOU ❤️ and let's start! 💫 
⭐️ Books Baking and Blogging | WHY I HAVE MIXED FEELINGS ABOUT ONE LAST STOP
⭐️ dreamingofcats | Release Day Review – 'Sugar Town Queens' by Malla Nunn
⭐️ Pages Unbound | 6 REASONS I LOVE TO READ BOOK BLOGS
⭐️ The Book Place | THINGS I HATE READING ABOUT (and some exceptions)
⭐️ Bookish Luna | Let's Talk | My Chaotic Reading Habits Tag
⭐️ Comfort Reads | Twenty-Four Book Recommendations For 24
⭐️ Phoenixfeather.Quill | Review || Bloody Spade by Brittany M. Willows
⭐️ stories with saima | books with summer vibes
⭐️ Booksophobia | Why Historical Fiction is My Favorite Genre
⭐️ bookswithbroganx | Ranking 'Pride and Prejudice' Adaptations
⭐️ Books Teacup and Reviews | Settings I Love in Books
⭐️ Reading On A Star | The BEST book tropes of all-time – I will duel you if you disagree
⭐️ Whimsically Meghan | Review: A Song of Wraiths and Ruin
⭐️ Bookish Rebel | Dagger to Throat Troupe Book Recommendation
⭐️ Bionic Book Worm | Under The Whispering Door
⭐️ By Hook Or By Book | A History of Wild Places, By Shea Ernshaw ~ 4.5 Stars
⭐️ Rania's Rambling Reads | How Moon Fuentez Fell in Love With the Universe by Rachel Vasquez Gilliand | Book Tour and Review
⭐️ Lindsey Reads | 5 Boring Places I Usually Read & 5 Places I'd Love To Read Instead For Once
⭐️ library in the tower | Future Reads: YA Books I'm Excited For in Fall 2021
⭐️ ReadingMaria | 9 Book Recommendations: best books to read
⭐️ Hear me out | 5 BIG BOOKS WORTH YOUR TIME
⭐️ The Fictional Journal | dark and shallow lies: author interview || a delightfully dark cup of tea
⭐️ Beware Of The Reader | Fire with Fire by Destiny Somia . A very pleasant surprise!
⭐️ Alix Reads Books | To Binge-Read or Not to Binge-Read? A Discussion
⭐️ Hasnita Singh | The Raven and the Dove by Kaitlyn Davis: A Book Review
⭐️ Anotherbookworm | 5 star book predictions 
⭐️ Simone and Her Books | WHY DO I STRUGGLE WITH DNFING BOOKS?
⭐️ A Bag Full of Stories | FAVOURITE AUTHORS OF ALL TIME
 ⭐️ A Bookworm's Paradise | 8 Things I Look For In Books // does it show that I am desperate for recs?
⭐️ Inking & Thinking | Reading Slumps: How do you get out of them? // A Discussion
⭐️ A Bolt out of the Book | If You Liked That Marvel Movie, Read This Book!
⭐️ The Infinite Library | The Dark Academia Reading List: 49 Books of Tragedy, Elitism, Secrets, Violence and the Pursuit of Knowledge
⭐️ Shameeka's Fictional World | Review: The Winternight Trilogy by Katherine Arden
⭐️ The Character Study | To read or not to read? // DNFing Books & 8 Sapphic Adult Book Recommendations
 ‼️ Visit & Support The Definitive Book Blogger List 📢 
Thank you SO much, bloggers! for all the effort and work you put into your blog❤️
  💻 Makes me happy that you like the idea and I deeply appreciate that you support it. I hope you can find new bloggers to follow & Remember that supporting each other is one of the most wonderful things about being part of this community 💻
You can support me & to my content by buying me a Ko-fi or Buy me a Coffe