☁️ Hi, beautiful bookish friends! I hope you're having a wonderful day full of amazing reads.❤️ Today I'm super excited not only to finally show you all this new project but also super excited and happy to be inaugurating a new category on the blog! It's going to be so much fun I can't wait to tell you all about it so let's get started. This new category I'm talking about will be called "TBR Challenge" 🥳 (nothing too fancy, I know lol) and it will be a section on the blog where I'll be, as the title clearly states, putting myself under different reading challenges, this will not only hopefully be fun to bring you a new type of content, but also hopefully help me to stay motivated with my reading, and above all, and most importantly, to read more books that are already on my TBR. 👏🏻 My idea isn't to make this something super regular, being honest, I want to do it slowly so I don't feel the pressure and I'll be giving myself an estimated time to finish each challenge I'm facing. I want this to be an achievable thing. 😊
I hope this is something fun that you like and that you join me during this new journey of literary challenges, of course, you can leave me your ideas for new challenges to do in the future, I already have some written down, but it never hurts.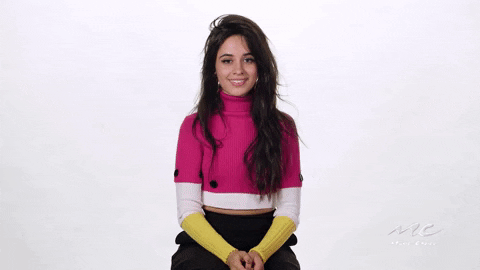 So, this time I bring you my first TBR Challenge where I'll be reading 5 favorite books from 5 book bloggers I love. I'm very excited about this idea, it's something I've been wanting to do for a while now, so I'm happy to finally share it here, and get started with this challenge. 😍😍😍

First, I would like to clarify a couple of things so that everyone is aware and this is much clearer.‼️
The books I chose are books that these five bloggers loved and books that they gave 5 stars to, ok? I didn't particularly find anything that said "OMG, this book is my favorite book of my life" you know? but I understand that they loved them completely because of the rating, so those are the books that I chose and will be reading. I wanted to make this clear just in case.
On the other hand, I've chosen the bloggers for this first round a bit randomly, but I also chose from those people who always support me and are here for me, as a way to show them my love and you know, I love having the chance to mention them so you can also follow them and enjoy their content.
Another thing that I think is very important to mention is that in the end no matter if I like or dislike these books, this is meant to be a super fun experience because obviously we all have different reading tastes and that's the entertaining part too, you know? So I'll read everything very relaxed knowing that my chosen bloggers are all wonderfully kind and won't hate me if I don't like any of these books lol.
Lastly and to jump right into today's post, I also want to comment that I've given myself 2 months at the most to finish this mini-TBR, I know other people can easily read this in less than a month, but I don't want to put myself under pressure, I prefer to take it slow and most of all enjoy the experience, because if you guys like it I would LOVE to bring more of this kind of challenges to the blog. 💕
Of course, this introduction was going to be long because I had a lot to clarify, but still, if there's any doubt you have about it just let me know in the comments and I'll be happy to clarify it. Now yes, without further ado, I hope you enjoy this new section & this first challenge, INFINITE THANKS to the five bloggers I'll be choosing for their wonderful content 🥰, I had a lot to choose from, it was fun… And now, LET'S GET STARTED! ☁️
☁️ Caro @ The Bookcheshire Cat
☁️ Ahaana @ Windows to Worlds
☁️ Erin @ Reading On A Star
☁️ Belle @ This Belle Reads Too
☁️ Birdie @ Birdie's Booktopia
---
---
Meg has her entire life set up perfectly: her boyfriend Mason is sweet and supportive, she and her best friend Emily plan to head to Cornell together in the fall, and she even finds time to clock shifts phonebanking at a voter registration call center in her Philadelphia suburb. But everything changes when one of those calls connects her to a stranger from small-town Ohio, who gets under her skin from the moment he picks up the phone.

Colby is stuck in a rut, reeling from a family tragedy and working a dead-end job—unsure what his future holds, or if he even cares. The last thing he has time for is some privileged rich girl preaching the sanctity of the political process. So he says the worst thing he can think of and hangs up.

But things don't end there.…

That night on the phone winds up being the first in a series of candid, sometimes heated, always surprising conversations that lead to a long-distance friendship and then—slowly—to something more. Across state lines and phone lines, Meg and Colby form a once-in-a-lifetime connection. But in the end, are they just too different to make it work?

You Say It First is a propulsive, layered novel about how sometimes the person who has the least in common with us can be the one who changes us most.
| Goodreads |
☁️ Caro @ The Bookcheshire Cat
---
---
The year is 1926, and Shanghai hums to the tune of debauchery.

A blood feud between two gangs runs the streets red, leaving the city helpless in the grip of chaos. At the heart of it all is eighteen-year-old Juliette Cai, a former flapper who has returned to assume her role as the proud heir of the Scarlet Gang—a network of criminals far above the law. Their only rivals in power are the White Flowers, who have fought the Scarlets for generations. And behind every move is their heir, Roma Montagov, Juliette's first love…and first betrayal.

But when gangsters on both sides show signs of instability culminating in clawing their own throats out, the people start to whisper. Of a contagion, a madness. Of a monster in the shadows. As the deaths stack up, Juliette and Roma must set their guns—and grudges—aside and work together, for if they can't stop this mayhem, then there will be no city left for either to rule.

Perfect for fans of The Last Magician and Descendant of the Crane, this heart-stopping debut is an imaginative Romeo and Juliet retelling set in 1920s Shanghai, with rival gangs and a monster in the depths of the Huangpu River.
| Goodreads |
☁️ Ahaana @ Windows to Worlds
---
---
For seventeen-year-old Fable, the daughter of the most powerful trader in the Narrows, the sea is the only home she has ever known. It's been four years since the night she watched her mother drown during an unforgiving storm. The next day her father abandoned her on a legendary island filled with thieves and little food. To survive she must keep to herself, learn to trust no one, and rely on the unique skills her mother taught her. The only thing that keeps her going is the goal of getting off the island, finding her father, and demanding her rightful place beside him and his crew. To do so Fable enlists the help of a young trader named West to get her off the island and across the Narrows to her father.

But her father's rivalries and the dangers of his trading enterprise have only multiplied since she last saw him, and Fable soon finds that West isn't who he seems. Together, they will have to survive more than the treacherous storms that haunt the Narrows if they're going to stay alive.

Welcome to a world made dangerous by the sea and by those who wish to profit from it. Where a young girl must find her place and her family while trying to survive in a world built for men. Fable takes you on a spectacular journey filled with romance, intrigue, and adventure.
| Goodreads |
☁️ Erin @ Reading On A Star
---
---
An unforgettable story of trauma and healing, told in achingly beautiful prose with great tenderness and care. –#1 New York Times-bestselling author Karen M. McManus

When two teens discover that they were both sexually assaulted at the same party, they develop a cautious friendship through her family's possibly magical pastelería, his secret forest of otherworldly trees, and the swallows returning to their hometown, in Anna-Marie McLemore's The Mirror Season…

Graciela Cristales's whole world changes after she and a boy she barely knows are assaulted at the same party. She loses her gift for making enchanted pan dulce. Neighborhood trees vanish overnight, while mirrored glass appears, bringing reckless magic with it. And Ciela is haunted by what happened to her, and what happened to the boy whose name she never learned.

But when the boy, Lock, shows up at Ciela's school, he has no memory of that night, and no clue that a single piece of mirrored glass is taking his life apart. Ciela decides to help him, which means hiding the truth about that night. Because Ciela knows who assaulted her, and him. And she knows that her survival, and his, depend on no one finding out what really happened.
| Goodreads |
☁️ Belle @ This Belle Reads Too
---
---
In this charming debut fantasy perfect for fans of Sorcery of Thorns and Girls of Paper and Fire, a witch cursed to never love meets a girl hiding her own dangerous magic, and the two strike a dangerous bargain to save their queendom.

Tamsin is the most powerful witch of her generation. But after committing the worst magical sin, she's exiled by the ruling Coven and cursed with the inability to love. The only way she can get those feelings back—even for just a little while—is to steal love from others.

Wren is a source—a rare kind of person who is made of magic, despite being unable to use it herself. Sources are required to train with the Coven as soon as they discover their abilities, but Wren—the only caretaker to her ailing father—has spent her life hiding her secret.

When a magical plague ravages the queendom, Wren's father falls victim. To save him, Wren proposes a bargain: if Tamsin will help her catch the dark witch responsible for creating the plague, then Wren will give Tamsin her love for her father.

Of course, love bargains are a tricky thing, and these two have a long, perilous journey ahead of them—that is, if they don't kill each other first..
| Goodreads |
☁️ Birdie @ Birdie's Booktopia
---
‼️ Visit & Support The Definitive Book Blogger List 📢
Credit for the source of the original image HERE
I hope you liked the idea & that you're as excited as I am about these amazing books! ❤️
You can support me & to my content by buying me a Ko-fi or Buy me a Coffe
☁️ Time to Chat! What do you think of this "TBR Challenge" project? Have you ever set a Reading Challenge for yourself? & What do you think about these books? Have you read them? or, Do you feel like doing so? Let me know in the comments, you know I love to talk to you and know what you think! ☁️