💫 Hi, my beautiful friends, I hope you're having the most amazing day.❤️ This is a blog post series I've been doing all of 2020 and I'm doing it again during 2021, because I just love it, and it's all about highlighting a series of blog posts from around the book blogger community, that I enjoyed reading or that I think are amazing and deserve more love and recognition. With this, I hope to be able to somehow support other book bloggers on a monthly basis, and I also hope you can find new book blogs to follow or content that interests you or help you. 🥰
Maybe the look of this post will be simpler to what you usually see on the blog, but I like this idea and it's honestly with the simple purpose of supporting each other more and we can find new content in a simple and organized way. 
I don't have a certain amount to I'm highlighting per month, they're just posts I've come across with and I think they're INCREDIBLE, so I want to share them with you all. 👏🏻 I used to make a small top 5 with my favorite posts of the month, but I realized that I had to delete many posts to be able to select only 5, and I don't think it's fair, there are SO many wonderful posts and everyone deserves the same love and recognition, so that's why I decided to make this post apart 😊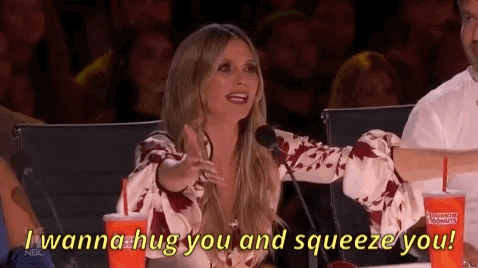 I hope you enjoy, like and support this idea. I LOVE YOU 😚 and let's start! 💫
⭐️ Birdie's Booktopia | Review: A lesson in vengeance (Victoria Lee) | the sapphic dark academia thriller we deserve — with witchcraft, history, writers, and twists that will leave you in awe (and shivering)!
⭐️ Reader Voracious | 10+ Affiliate Programs for Book Bloggers to Join
⭐️ Meeghan Reads | Top 5 hyped books I'm not interested in reading
⭐️ Windows to Worlds | Blog Tour: Six Crimson Cranes by Elizabeth Lim
⭐️ bibliosini | SHOULD BOOKS HAVE CONTENT RATINGS? // LET'S TALK BOOKISH & DOES HAVING A POSITIVE MESSAGE AUTOMATICALLY MAKE A BOOK GOOD? // LET'S TALK BOOKISH
⭐️ The Critiques of a Fangirl | The Seven Husband of Evelyn Hugo by Taylor Jenkins Reid Book Discussion (Spoiler-Free and Spoiler-Filled) // A Phenomenal Story & Let's Talk – Book Endings // How much should they really affect ratings?
⭐️ stories with saima | anticipated releases: the second half of 2021
⭐️ The Literary Huntress | 3 Signs You Probably Should DNF That Book
 ⭐️ Pages Unbound | WHAT ARE THE BEST WAYS TO GET OVER READING SLUMPS (LET'S TALK BOOKISH)
⭐️ This Belle Reads Too | can i balance work and reading? | july tbr & 35 science fiction/fantasy standalone of july to december 2021
⭐️ Life and Other Disasters | Are Chris Evans and I compatible (readers)?
⭐️ Drizzle & Hurricane Books | 10 YA BOOKS WITH AN ENEMIES TO LOVERS ROMANCE YOU'LL LOVE & BEST BOOKS OF 2021 SO FAR (YOU NEED THESE BOOKS IN YOUR LIFE!)
⭐️ Ally Writes Things | How well does Goodreads know me?
⭐️ Down the Rabbit Hole | Top Ten Tuesday: Books I (Would) Read in 1 Sitting
⭐️ The Little Fiction Fox | 5 BOOKS I THINK WILL BE NEW FAVOURITES
⭐️ Tracy the Bookworm | Where I Buy My Books
⭐️ Ray's Realm | Recommending books to ya'll (announcement)
⭐️ The Bookcheshire Cat | Arc Review: You've Reached Sam by Dustin Thao  Grief and Heartbreak
⭐️ Mary and the Words | TTT: Books I Would Read in One Sitting & TTT: Why I Love Reading
⭐️ INKISH KINGDOMS | 5 amazing books about family reunions! | Inkish Kingdoms
⭐️ Rania's Rambling Reads | Recommending Books Based on Their Levels of Sass // where all I do is gush
⭐️ The Thoughtful Voice | Mid-Year Book Freakout Tag 2021 // not me being fashionably late to this tag
⭐️ Forever and Everly | 25 Personalized Book Recommendations (& Upcoming Releases) Pt 2 & My Book Review Writing Process + A Few Tips!
⭐️ Never Judge a Book by its Cover | 9 Years of Never Judge a Book by its Cover! | 9 Favourite books I discovered from being book blogger
⭐️ Kira Jeanette | The Grishaverse Book Tag
⭐️ The Infinite Library | If You Liked This, Try These: 'The Song of Achilles', 'Normal People' and 'Daisy Jones & the Six'
⭐️ A Bolt out of the Book | 2021 Mid Year Book Freak Out Tag | Relishing the chance to scream about my favourites (again) + Showcasing a fraction of my huge 2021 TBR!
⭐️ Luminosity Library | 10 Unconventional Beach Reads For Horror, Fantasy, and Sci-Fi Lovers
⭐️ NOVELS AND TEACUPS | 6 Books I Read In One Sitting
⭐️ Paws & Paperbacks | BOOK REVIEW: Realm Breaker – Victoria Aveyard
⭐️ Sometimes Leelynn Reads | ARC BOOK REVIEW | Mercury Boys by Chandra Prasad
⭐️ HalfWildBooks | She Who Became the Sun Book Review | Pride Book Tours
⭐️ The Character Study | Dark Academia Books I Want to Read
⭐️ Books with Anjali | 6 BOOKS I READ ON MY FRIEND'S RECOMMENDATION || MINI REVIEWS
⭐️ Stephen Writes | Discussion – The Beauty Of Acknowledgements, Author's Notes, And Associated Paratext
⭐️ Beware Of The Reader | Discussion: Can you hit a review slump and how do you get out of it?
 ‼️ Visit & Support The Definitive Book Blogger List 📢
Thank you SO much, bloggers! for all the effort and work you put into your blog ❤️
 💻 Makes me happy that you like the idea and I deeply appreciate that you support it. I hope you can find new bloggers to follow & Remember that supporting each other is one of the most wonderful things about being part of this community 💻
You can support me & to my content by buying me a Ko-fi or Buy me a Coffe