❄️ Hi, guys! I hope you're having a wonderful day filled with the best readings & obviously, I hope you all had a beautiful past month!❤️ Today I've returned with one of my favorite posts to share with you my Wrap Up of the month, where I tell you all about what I've read during the month of July, plus: What I'm going to read in the month of August!. I can't believe it's August already, guys! What's going on? This 2021 is going by too fast, really, but well, we'll have to take advantage of every moment then and, above all, give it our all with our readings… WE GOT THIS! 💪🏻 This is my first year since I started reading that I'm reading such a small amount of books, so in some way, it's hard for me because I would love to read more. Still, on the other hand, I understand I'm prioritizing many other things, especially myself, you know? I'm choosing not to put unnecessary pressure on myself, and that also makes me feel proud and is something I recommend, without a doubt, so in summary, I'm okay reading little this year; the important thing is that I've found amazing readings so far, high-quality readings I sincerely appreciate, and I hope that continues to be so!!! 😍 
Before I start, I wanted to thank you very much for all the love and support; I told you that I was going through a difficult situation, I wasn't feeling well, and I thank you deeply for the concern and the beautiful words you've had for me, thank you SO much; you'll always have an important place in my heart as my wonderful bookish family. 🥺 I feel much more positive about this month, and I know that everything will be more than fine not only for me but for you too. 🥰
Today's post is going to be a little bit different than usual, this time I've chosen not to show you entirely my whole plan for this month, as I'll be doing another post about it, which I'll tell you a little bit more about at the end of this post, I hope you're as excited as I am because this will involve you in some way. I think that's super fun; I can't wait. 🙌🏻 🙌🏻 I wanted to do something different, too, because I just came off a reading slump, and we all know they're the worst, so I wanted to keep myself motivated to continue my reading enthusiasm, which has been coming back quite a bit during the month of July and that's definitely the best news! 🌟 
So, this month I've read 3 whole books, almost 4; I would say I'm actually reading something right now, I'm about to finish it, though, but I'll still be counting it for this mont ☺️; I hope that's not cheating 😅. Anyway, I'll be telling you more about it next. I've been re-reading, which I think is the best remedy for when you feel slumpy; I highly recommend it; it always works wonders with me, so obviously this time it worked too, and I'm back to that state I love so much when I'm really excited to pick up a book and read it, you know? I've also been reading new releases this past month, which I'm excited to tell you about, and another book I finished in July as well, and although I already share with you my thoughts, we'll also go over it again in this post.
I hope you're super comfortable sitting with your favorite drink and, of course, that you enjoy the post that I made with lots of love as always. As I mentioned before, I'll be telling you a bit of what I've read in the month of July. Although I do plan to share some of my "possible reads," I choose this time to mostly keep the little secret of what I'll be reading in its entirety but still stay tuned because I'll be announcing it with more details at the end of this post. 😊 Thank you so much for always being there for me, and without further ado, LET'S GET STARTED! ❄️
❄️ Top 10 | 5-Stars Worthy High-Fantasy Books 
❄️ Mid-Year Book Freakout Tag | 2021 
❄️ Top 5 | Books with Shocking & Impressive Writing Styles 
---
⚔️ A Mixed Readings' Month 🌙 
❄️ Inspiring and Magical: Cemetery Boys by Aiden Thomas | I've already talked about this book a lot in the last month, mainly because I've been fascinated with the author's style, but also because I found it a very inspiring story about acceptance and struggle for your identity, it's also a story that besides having many magical factors that I adore, I think it stands out for the quality of the characters and the story in its most human side, which talks about friendship and family, also about love and self-improvement. It's also a book that talks a lot about the Latinx culture and some of its customs and legends which of course I always find something to highlight that I appreciate very much. I wanted to be as brief as possible here because I've already talked about it in almost all my posts, it's a very entertaining and sentimental read that I definitely recommend it a lot | BOOK REVIEW |.
---
❄️ Too-High Expectations?: White Fox by Sara Faring | I feel I have countless good things to highlight about this book, especially the atmosphere the author managed to create and also the plot itself, I feel it's super dark, as it also has a very particular undertone of suspense and mystery, which I love so they're all super positive things that I could get from reading this book, as well as incredible plot twists, which is always a powerful and very good complement. On the other hand, I think my expectations were a bit high when I started reading it, I really thought I was going to love it completely, at one point I thought it would be 5 stars, but unfortunately I couldn't entirely resonate with the author's style, who's half Argentinean I think, which is great, obviously I would love to support her other works, which I will, but yes, I feel that her writing style is quite particular and I feel that it won't be for everyone, it's quite descriptive but also very personal. When reading it you have to be 100% focused to understand everything that's happening and not miss anything, you know? It was a challenge for me personally, since I was expecting a much more fluid reading, in this case I had to pause several times and read again, I think the structure of the story itself wasn't for me, I felt it a little bit all over the place, you know? But well, I highlight that it has parts of a script that's very important in the plot and that was interesting to read, I also liked the ending! I'll let you know much more of my thoughts soon! | BOOK REVIEW TO COME |
---
❄️ Re-reading: An Ember in the Ashes (An Ember in the Ashes #1) by Sabaa Tahir | Guys! I'm back in my safe zone with this story, I love it SO MUCH, I honestly don't have the words to express it, obviously if you want to know more you can go to my reviews because this is a re-read. I wanted to re-read this one because besides being one of my favorites ever, I was trying to get out of my reading slump and I knew that going for a book that I know I love is the best option and of course, it WORKED! I loved it even more this second time around, even though I thought it would be impossible. I LOVE the characters so much, but also the plot is so powerful, the world building is brilliant, the plot twists take your breath away, it's really another level of creation, the author is amazing! I must say, though, I never got to read the ending, so I'll also take this opportunity to continue re-reading the next two books and thus read for the first time the fourth one and what I believe is the final one. So much happens in this series that I really feel that re-reading is the best option, so I'll have everything fresh in my mind for when I read the fourth book, which I don't think I'm prepared emocinally for, so prepare yourself for a VERY sentimental and probably dramatic review lol. I can't wait, now that I'm jumping right back into this story I'm so excited to continue, Laia is one of my favorite main characters especially because of her growth and the love she has for her brother is wonderful, I also LOVE Elias because he's a wonderful being and is super strong on the inside and their relationship is GOAL! I can't wait to continue reading and if you haven't read it yet, what are you waiting for!!! I can't recommend it enough. | BOOK REVIEWS: #1, #2 & #3 |
---
 🍂 Currently Reading 🌩 
❄️ The Nature of Witches by Rachel Griffin | I'm having a super entertaining time with this book so far, the truth is I have almost nothing left to finish it, I'm not in a hurry, but I think that probably within the next two days I'll finish it. It's a very unique plot where we're in a world where witches are something normal that exists to control the weather especially, that's why there are witches for every season and that's super cool. We follow in this case an Ever witch, which means that she can control all the elements or seasons, and is a very rare kind of witch that only one is born in a thousand years or so, so it's super interesting to see this world and explore it hand in hand with witches and it's also very atmospheric since it's focused on seasons, there are such beautiful moments to highlight and I'm really loving the aesthetics. We'll see what happens, and I'm excited to bring you my review!
---
Well, guys, here we are! Very excited to share my project for this month and probably will be for September as well, of course, my secret TBR will not be revealed just now, this is just an announcement I wanted to make to keep everyone aware of my plans and to you to be ready for what's coming. 🙌🏻 I had the idea to change my reading plans a bit, to make it more fun and thus maintain a good reading rhythm that has me excited, you know? in this way, I also want to avoid falling back into a reading slump which I don't need right now.
So what's that mysterious but not so mysterious plan? THIS MONTH I'LL BE CREATING A TBR WITH 5 BOOKS THAT I'LL BE READING WITHIN THE NEXT TWO MONTHS, what's so special about this? THESE 5 BOOKS WILL BE 5 FAVORITES OF 5 BOOK BLOGGERS THAT I'VE ALREADY CHOSEN RANDOMLY!! 😍 I think it will be super fun to jump right into reading the favorite books of many of you, it will be an incredible way to share our thoughts and tastes in reading as well, but I also want it to be an entertaining challenge for both me and all of us. 😊
If this plan it's successful and I can achieve it, maybe I'll create another one with 5 more books in a couple of months, I'm super excited!! Of course, regardless of whether I like the books or not, it will always be with a lot of respect and love, which is all I feel for these bloggers who have been chosen for the first round. ❤️ 
Thank you in advance for reading and I hope you like this idea! in a couple of days or maybe a week I'll be sharing my TBR for this challenge! 👏🏻 👏🏻 👏🏻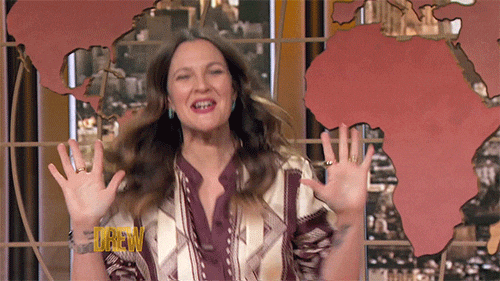 Some Books I "Probably" be Reading
---
  ‼️ Visit & Support The Definitive Book Blogger List 📢 
Thank you SO for joining me in another post, guys! Hope you have a month full of blessings & THE MOST AMAZING READINGS ❤️
You can support me & to my content by buying me a Ko-fi or Buy me a Coffe
❄️ Have you read any of these books? What do you think about them? & What will you be reading this month? Let me know everything in the comments, you know that I always love to know what you think ❄️