🌪 Hello friends, I hope you're having a great day, full of the best reading! ❤️ Today as always, I'm super excited to bring you a new post to the blog, this time one dedicated to the authors of these books more than the books themselves, you know? 👏🏻 It will be about those books that impacted me a lot or left me blow away because of their outstanding and impressive writing styles, so because we'll be talking about writing styles, we'll talk about the talent that these authors have when creating stories, this time I'll highlight five different authors and five of what I personally think are their best works so far. 😍
This post will obviously be 100% my personal opinion, I know we all have different views about these authors and the books I'll mention, and that's fine, but I still wanted to make it clear.
In this case, I have unwittingly and unintentionally chosen five authors of whom I have already read more than one book, and I think that somehow that has made me really impressed with their level of writing, which has only been growing and evolving for the better. 😊 Besides that, I love these five stories, and I think they're pretty heart-hitting, which I didn't do on purpose either, lol, but I guess they're my kind of book, so it makes sense that they're the ones I've chosen. ⚡️
What do I mean by "Shocking Writing Styles"? 🤔 Well, with this, and as I already mentioned as my personal opinion, they're those styles that leave me really impressed, and with that "WOW" feeling after reading them, you know? They're those readings that make me feel almost present inside the stories and super close to the characters, those that invite me to get really involved with what's happening and feel each situation like my own, you know? Those kinds of feelings of realism and engagement are, for me, feelings that only a very advanced and good writing style can achieve. 🙌🏻 🙌🏻 🙌🏻 Sometimes this kind of reading can take you through a lot of emotions even, and that's a big plus for me, because I'm that kind of reader that likes to feel very intensely what's happening when I read a book; otherwise it can still be an enjoyable and light reading, but it won't have that same meaning for me.
As the last point and to start the post, I want to clarify that with all this, I don't think that the lightest and funniest readings can't have an incredible writing style; in fact, I don't think it has anything to do with that, but most with the author's personal style and their way of telling stories. 🤩
Now yes, without further ado, I hope you can find new readings to add to your TBR, readings that I hope will take you to travel incredible journeys, dream, love, cry and live unforgettable moments together with the characters. 🥰 I love YOU 💕, thanks for the love of always & now yes, I hope you enjoy it and LET'S BEGIN!!! 🌪 
You're probably tired of seeing me talk about this book, but it deserves the recognition, I love it. I included it in this post because I really think it's the author's best work so far, and I say this, having read almost all of her books. I think the quality of the writing in this story is on another level good, not only deep and meaningful, but it also makes you put yourself in the main character's shoes. You live with her for a long time, so this is a wonderful detail as you get to know her on another level, and you also get to understand her way of seeing life and the reason for her actions. I also love the writing style because it's probably one of the most poetic and literary books I've ever read, the way it's constructed is amazing, it never stops being deep, and as it goes on it just makes you feel more and more engaged. It has beautiful quotes that I feel will always stay with me, and also a very tragic plot thread that makes you reevaluate many things in your life, and appreciate more, in my case, the little things.
It's a really wonderful work; the author said that it took her many years to create it, and I think it was worth it because the result is extraordinary.
"What is a person, if not the marks they leave behind?"
| Goodreads | Book Review |
---
I may have expected a little more from Watch Over Me because I love Nina LaCour as an author, in fact, We Are Okay is one of my favorite books, but I still managed to enjoy it and appreciate the author's style above all else. This time I think she herself managed to surpass the awesomeness of her style in We Are Okay, she achieved a super poetic depth in her style and her writing really takes you through a beautiful and meaningful journey of acceptance and healing. In this book we also touch on the theme of choosing your family, you know? it has that kind of painful plot that as it progresses it gives you a lot of pleasure to see how the characters develop a solid and lovely family relationship, and that makes for many precious moments that give the story a lot of meaning. Maybe as a plot I would have liked it a little more, but still this time I focus only on the writing style and I think it was brilliant. The author also dares to add a paranormal touch which also happens with Addie Larue, that's something that connects these two stories a little bit, this paranormal touch is intriguing and a good addiction to the story.
"I'm learning that it's good to think about what scares you. To bring it into the light. Even to hold it in your hands, if you can, and feel how it can't hurt you anymore. To think of it and say, 'I am not afraid."
| Goodreads | Book Review |
---
Elizabeth Acevedo is an author who's usually loved for her beautiful stories but even more for her writing style that besides being super intense and real, stands out a lot because she usually writes in verse, and this, I shouldn't even say it, but it's a challenge and something not easy to do successfully. I love Clap When You Land for many reasons, but one of them has to be the writing style, the author manages to engage us in such a unique and real way with the characters and their lives that it's really impressive. Her style focuses a lot on the characters and their descriptions, thoughts and evolutions, which I love. Her style really resonates with me as I feel it's quite personal in a way, as you can see she writes from her experiences as well and she also focuses on character development which I love, not only because I'm a fan of characters' evolutions, but I also appreciate this because she's honest about the personalities, giving them flaws and mistakes as any person could have and the fact that they're not perfect I really like, I think this way she reaches out to her readers a lot.
Her writing style is also one of my favorites, I read With the Fire on High by her too and I liked it a lot, this book is told in a conventional way but you can still see that incredible style of pure realism. She always has time to add lovely and inspirational scenes focused on family. Amazing author.
"Fight until you can't breathe, & if you have to forfeit, you forfeit smiling, make them think you let them win."
| Goodreads | Book Review |
---
Taylor Jenkins Reid is probably one of the best authors I 've come across in my years of reading, not only she's extremely talented when it comes to creating plots, but for me one of her strengths is without a doubt, the creation of realistic characters. Besides all this, of course, I have to highlight her incredible writing style that has a very nostalgic touch very charactristic for me that's repeated in several of her books, I've read four of her works, all brilliant, and you can see that little wink to the melancholy and that style so characteristic of a historical reading that invites you to travel to other times and get fully into the plot, which is super easy to do because her books are more than addictive. In this case I wanted to mention Daisy Jones & The Six honestly because I'm always raving about The Seven Husbands of Evelyn Hugo and I wanted to give this book the place it deserves too, plus, I think it has an incredible writing style that deserves to be highlighted. It's written in the form of interviews, so I highly recommend the audiobook for this one, anyway you can appreciate very well the construction of the plot and each character, while we go through moments of success and decline of this famous 70's band. I highly recommend this author wholeheartedly, I don't think there's anything she can do wrong and I can't wait to read Malibu Rising.
"Men often think they deserve a sticker for treating women like people."
| Goodreads | Book Review |
---
I know Colleen Hoover as an author is quite controversial and the content of all her books may not be really outstanding today, but I still have to give her her place on today's list. I personally like this author a lot, but I understand 100% how polemic my opinion is and the variety of opinions are super valid and heard, even so today I want to highlight above all this incredible book, It Ends with Us, which isn't only a brilliant book, shocking and that will make you think, but it's also one of my favorites of all time. I once heard someone mention that it's not exactly a book to enjoy, and I think I agree. The content of this book focuses on domestic and gender violence, so I want to mention that you have to be very cautious if you decide to read it. For me, it deserves to be in today's top because it's the most personal book of the author of those that at least I've read so far, because as she herself tells us in the book this story is highly based on her own experiences and those of her family, which I deeply respect since I know that it can't have been easy to portray tremendous situations. The writing style is very personal, and it feels that way from minute one. As you follow the main character you can see the construction of her personality and understand the reason for her decisions and the motives behind the realtions she later comes to have. This book for me is certainly not about romance, clearly, but it's about self-improvement, it's about self-worth, it's about pure love from mother to daughter, it's about learning from your mistakes, and living without guilt after going through terribly difficult situations. There are scenes in this book that I still remember a lot in my memory even though I read it many years ago because they're really shocking scenes, so even though I highly recommend it, I can't help but tell you to be cautious because it has a lot of trigger warnings. So, in summary, I wanted to put this book here because the quality of the writing may not be the best, but I value the impact of the story and how personal this story was for the author, it deserves its place here.
"All humans make mistakes. What determines a person's character aren't the mistakes we make. It's how we take those mistakes and turn them into lessons rather than excuses."
| Goodreads | Book Review |
---
   ‼️ Visit & Support The Definitive Book Blogger List 📢 
Credit for the source of the original image HERE
I hope you enjoyed it as much as I did creating the list, I really think these authors are brilliant & you should check out their work, I know you won't regret it! ❤️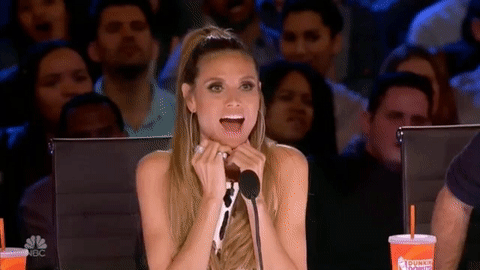 You can support me & to my content by buying me a Ko-fi or Buy me a Coffe
 🌪 Time to Chat! Which book left you in total shock because of how incredible its writing style was? & What is your go-to author when it comes to writing style? I want to know EVERYTHING, so feel free to leave a comment, I LOVE reading you! 🌪