⛅️ Hi guys, I hope you're having a great day, full of the best reads.❤️ Today, guess what? I bring you one of the most iconic book tags of the community, the Mid-Year Book Freakout Tag!!! Where I'll share with you a lot of info about my reads of the year so far, from those books I loved to those that disappointed me, and more fun stuff.  😍
I'm super excited to share this post with you because besides being fun to do, I also like to know your opinions and then chat a bit about it; I think that's also the fun part of this process. It's also an excellent way to see how I've been doing it during the year with regards to the books I've been reading and all that; anyway, I won't be stressing about it, I'll just focus on making it fun, and maybe it will be fun for you too. 😊 
I've been tagged to do this by Caro from Bookcheshirecat  🌹 & Amy from A Fangirl's Opinion, so thank you SO much, my beautiful friends, for having me in mind and tag me; otherwise, I'm a mess and always forget to do the tag lol. Of course, you can't miss their blogs, both are beautiful, and their content is fantastic so you won't regret it.  👏🏻👏🏻 

So before I start, as always, I like to take a little moment to thank you for being there in every post, commenting and supporting my content, also thank you so much for the constant love; I swear I feel it deep inside my heart, and I appreciate it immensely. 🥰
Now, without further ado, remember I LOVE to know what you think, so feel free to let me know everything and LET'S GET STARTED! I'm excited and a little nervous; it will be fun. ⛅️
The Invisible Life of Addie LaRue by V.E. Schwab is definitely my favorite book I've read so far. I haven't read as many books as I usually would in other years because I've been super busy, but it still has all the merit and deserves the recognition because it's a brilliant book from start to finish. I enjoyed it a lot but also suffer a bit because the plot is so deep, meaningful and hard in many ways, but it's SO worthy, a journey of acceptance, growth and love. I can't recommend it enough!
---
The Toll (Arc of a Scythe #3) by Neal Shusterman is my selection for this one because this year I've finished with this trilogy and you know already, because I've mentioned it too many times, that I love this trilogy, it's one of my faves, so of course I loved the conclusion. As the author is used to in this series it has a lot of characters going through super challenging situations in a conclusion that leaves you in shock all the time, almost holding your breath while reading it. Obviously there's not much I can comment on because it's a very long story where a million things happen, so I invite you to read the first book, Scythe, which is simply brilliant, one of the most unique and well thought out dystopian worlds I've ever had the pleasure to read.
---
So hard to pick just 1, so I'll go for 3 this time, The Ones We're Meant to Find by Joan He, The Nature of Witches by Rachel Griffin & House of Hollow by Krystal Sutherland, all of these books are some of my most anticipated of the year, so not only do I WANT to read them, but I NEED to read them, which I'll probably be doing in these next few months, super excited!
---
Again, I'll pick 3 for this one because I don't follow the rules lol, just kidding, it's impossible for me to pick just 1, guys, so this time it will be The Dead and the Dark by Courtney Gould, The River Has Teeth by Erica Waters & Cytonic (Skyward #3) by Brandon Sanderson. I don't think it's even necessary to say how excited these releases have me, especially Cytonic, I LOVE that series and if you haven't read Skyward yet, I HIGHLY recommend it!
---
I'll choose White Fox by Sara Faring, but I want to explain very well my thoughts about this book and why I decide to go for it this time. I really liked it, it's a book with a unique plot and an incredible atmosphere, but the disappointment, in general, comes when you expect a lot from a book, you know? And yes, I must confess, I expected a lot from this one, in fact, I thought it would be 5 stars, so you know, I think it just fell short of my expectations. That's not to say it's a bad book, but it just wasn't what I expected as a whole; mostly I think it was my lack of connection with the characters and the fact that the writing style wasn't very comfortable for me that affected my enjoyment, but it's still a good book. I'll tell you all about it in my review very soon, I promise.
---
I'll go for The Helm of Midnight (The Five Penalties #1) by Marina J. Lostetter because it was WOW, a great discovery for me this year, I didn't expect at all what it made me feel, and without a doubt I think it deserves more recognition as a fantasy, is a very complete book, it's also super unique and touches on different themes and mixes them with fantasy in an incredible way, as this plot of mystery and murder occurring in a magical world is very cool, and I hope that other readers can also give it a chance, because I think it's worth it. For me it was a great surprise because it ended up being more than I expected and that's always great!
---
I definitely choose Aiden Thomas, I've read both of his works this year, Cemetery Boys & Lost in the Never Woods and I've loved his style, I think it really resonates with me because he combines magic and fantasy/paranormal stories in the real world and then gives them a human touch where he discusses many important issues and I really appreciate that ability to combine so many genres in one book, and so many different ranges and colors, you know what I mean? I love when authors manage to complement so many ideas so well in a story that is gripping, mysterious and somewhat dark but also super meaningful and loving. I love this author and can't wait to read his future works!!
---
It's so hard to choose, and at the same time I don't know if I have super favorite characters, you know? but I'll mention some that I adore and I found very lovable above all, or that their spirits are very admirable to me and they're: Ezra from Felix Ever After, Maritza from Cemetery Boys, Peter from Lost in the Never Woods & probably Chauncey from The House in the Cerulean Sea, SO CUTE.
---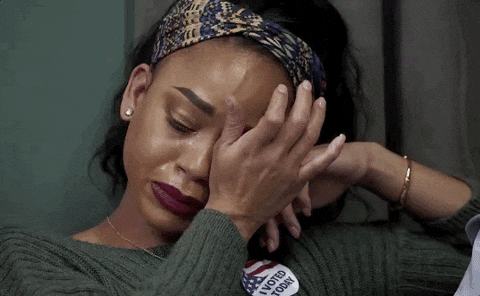 The Invisible Life of Addie LaRue by V.E. Schwab It was definitely a story that touched my heart and managed to tear me a couple of tears, it's so poetic everything that happens in this book, and following the main character throughout her life was like going through a biography of her and you get to get attached to the people she loves and the losses are a thousand times worse, but still, such a beautiful book full of moments to cry probably, but others also to smile.
---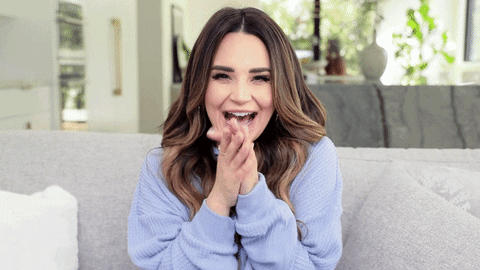 The House in the Cerulean Sea by T.J. Klune is that kind of book that makes you feel good inside, you know? it has such lovely scenes, and I know it's sad at times too, but it's the one that first comes to my mind right now and I know it made me very happy while reading it, the connection the characters have with each other is beautiful and watching them interact and suppont each other was a pleasure, I'll always carry them in my heart. A super adorable story that talks about the family we choose.
---
I couldn't choose any other than Shadow & Bone, it's really wonderful what they did with this adaptation, I feel so proud that other people who don't know the story yet have the chance to experience it in this way and from the hands of incredible actors, we can't deny the casting is absolutely perfect, especially I must say the guys from Six of Crows, they're literally them, it's perfect!!! I loved the first season and can't wait for the second one after that GREAT FINALE!!! AAAHHH!!! *dance of uncontrollable excitement*.
---
I'm sorry to be so repetitive, but I have to choose The Invisible Life of Addie LaRue for this one, because if the promp up here is right and I have to choose between my own reviews, I think this was the hardest one to write for me because I had a lot of mixed feelings and I needed to let you know how amazing this book was, you know, and somehow I'll always feel that it can't be expressed in words and that no matter what I may say in my review the idea is to at least encourage you to go read it, because I know you'll love it as much or even more than I did!
---
Oh My, this is not even fair!!! I NEED TO READ SO MANY BOOKS BEFORE THE YEAR'S END but being completely honest with you, I'll focus on the ones I've already mentioned in this post above, I think it is the best, but I'll still be checking and taking into account these that I mention here, between them: The Heart Forger (The Bone Witch #2) by Rin Chupeco, Lovely War by Julie Berry, Six Crimson Cranes (Six Crimson Cranes #1) by Elizabeth Lim & Black Water Sister by Zen Cho.
---
I'm not tagging any person in particular because I've been seeing that most of you have already done it earlier this month or as it should be in the month of June, so I wouldn't know who to tag. But if you haven't done the tag yet and you want to do it, consider yourself tagged by me!
💕
---
  ‼️ Visit & Support The Definitive Book Blogger List 📢 
Credit for the source of the original image HERE
And that's all, friends! I hope you enjoyed it as much as I did answering all the questions, it's always SUCH a pleasure to do this tag! 🥰
You can support me & to my content by buying me a Ko-fi or Buy me a Coffe
⛅️ Time to chat! It's never too late to add some books to my shopping cart, so tell me, What are your most anticipated books for the second half of the year? & Let me know, What's your favorite book you've read this year so far? and Why? I'd love to know! As always, let me know everything, don't be shy, I can't wait to know what you think. ⛅️