🔥 Hi, mis amores!! I hope you're having a wonderful day full of good readings & beautiful moments.❤️ Super excited to have the chance to share with you again this post series, where every month I'll be bringing you the newest book releases of 2021, obviously focusing on those that sound more interesting and more appealing to me.  🌟 As I always say "Good news for the heart but bad for the pocket" right? that expression never gets old 😂 So if you're not afraid to let your TBR grow… even more, & you're dying to know what books are about to come out, this is the series for you. 👏🏻 In these posts, I always include those book releases that, as I said before, resonate the most with me or sound like something that I'll love, so I'll only highlight those that I plan to read at some point.
I hope you enjoy this post a lot & above all, that you can find new books to enjoy. 😍 Thank you for choosing to share this moment with me, make yourself comfortable, grab your favorite drink & LET'S GET STARTED!  🔥 
‼️ Small Clarification: The dates of some of these books may change due to Covid-19 and everything that's happening in the world right now, so if that's the case, don't hesitate to let me know!
July 6th, 2021 🔥 
---
A princess in exile, the boy she left at the altar, six enchanted cranes, and a dragon from the deepest sea.

Shiori, the only princess of Kiata, has a secret. Forbidden magic runs through her veins. Normally she conceals it well, but on the morning of her betrothal ceremony, Shiori loses control. At first, her mistake seems like a stroke of luck, forestalling the wedding she never wanted, but it also catches the attention of Raikama, her stepmother.

Raikama has dark magic of her own, and she banishes the young princess, turning her brothers into cranes, and warning Shiori that she must speak of it to no one: for with every word that escapes her lips, one of her brothers will die.

Peniless, voiceless, and alone, Shiori searches for her brothers, and, on her journey, uncovers a conspiracy to overtake the throne–a conspiracy more twisted and deceitful, more cunning and complex, than even Raikama's betrayal. Only Shiori can set the kingdom to rights, but to do so she must place her trust in the very boy she fought so hard not to marry. And she must embrace the magic she's been taught all her life to contain–no matter what it costs her.

From the author of Spin the Dawn comes a breathtakingly original fantasy inspired by East Asian folklore and perfect for fans of Leigh Bardugo or Tomi Adeyemi.
| Goodreads | 
Alfred A. Knopf Books for Young Readers
---
---
ALKA CHELRAZI IS ON A MISSION:
1. Infiltrate Blackwater Academy
2. Win the Great Game
3. Burn Wizard society to the ground

As a child, Alka witnessed her parents' brutal murder at the hands of Wizards before she was taken in by an underground rebel group.

Now, Alka is deep undercover at the most prestigious school of magic in the Republic: Blackwater Academy, a place where status is everything, where decadent galas end in blood-splattered duels, where every student has their own agenda. To survive, Alka will have to lie, cheat, kill, and use every trick in her spy's toolkit. And for the first time in her life, the fiercely independent Alka will have to make friends in order to recruit the misfits and the outcasts into her motley rebellion.

But even as she draws closer to victory — to vengeance — she sinks deeper into danger as suspicious professors and murderous rivals seek the traitor in their midst, and dark revelations unravel her resolve. Can Alka destroy the twisted game…without becoming a part of it? 
| Goodreads | 
Little Brown/Patterson
---
July 13th, 2021 🔥 
---
We had no warning that she'd come back.

Hollow's Edge used to be a quiet place. A private and idyllic neighborhood where neighbors dropped in on neighbors, celebrated graduation and holiday parties together, and looked out for one another. But then came the murder of Brandon and Fiona Truett. A year and a half later, Hollow's Edge is simmering. The residents are trapped, unable to sell their homes, confronted daily by the empty Truett house, and suffocated by their trial testimonies that implicated one of their own. Ruby Fletcher. And now, Ruby's back.

With her conviction overturned, Ruby waltzes right back to Hollow's Edge, and into the home she once shared with Harper Nash. Harper, five years older, has always treated Ruby like a wayward younger sister. But now she's terrified. What possible good could come of Ruby returning to the scene of the crime? And how can she possibly turn her away, when she knows Ruby has nowhere to go?

Within days, suspicion spreads like a virus across Hollow's Edge. It's increasingly clear that not everyone told the truth about the night of the Truett's murders. And when Harper begins receiving threatening notes, she realizes she has to uncover the truth before someone else becomes the killer's next victim. 
| Goodreads | 
Simon & Schuster
---
---
Get Out meets Danielle Vega in this YA horror where survival is not a guarantee.

Jake Livingston is one of the only Black kids at St. Clair Prep, one of the others being his infinitely more popular older brother. It's hard enough fitting in but to make matters worse and definitely more complicated, Jake can see the dead. In fact he sees the dead around him all the time. Most are harmless. Stuck in their death loops as they relive their deaths over and over again, they don't interact often with people. But then Jake meets Sawyer. A troubled teen who shot and killed six kids at a local high school last year before taking his own life. Now a powerful, vengeful ghost, he has plans for his afterlife–plans that include Jake. Suddenly, everything Jake knows about ghosts and the rules to life itself go out the window as Sawyer begins haunting him and bodies turn up in his neighborhood. High school soon becomes a survival game–one Jake is not sure he's going to win.  
| Goodreads | 
Putnam
---
July 20th, 2021 🔥 
---
  From New York Times best-selling author Lexi Ryan, Cruel Prince meets A Court of Thorns and Roses in this sexy, action-packed fantasy about a girl who is caught between two treacherous faerie courts and their dangerously seductive princes.

Brie hates the Fae and refuses to have anything to do with them, even if that means starving on the street. But when her sister is sold to the sadistic king of the Unseelie court to pay a debt, she'll do whatever it takes to get her back—including making a deal with the king himself to steal three magical relics from the Seelie court.

Gaining unfettered access to the Seelie court is easier said than done. Brie's only choice is to pose as a potential bride for Prince Ronan, and she soon finds herself falling for him. Unwilling to let her heart distract her, she accepts help from a band of Unseelie misfits with their own secret agenda. As Brie spends time with their mysterious leader, Finn, she struggles to resist his seductive charm.

Caught between two dangerous courts, Brie must decide who to trust with her loyalty. And with her heart. 
| Goodreads | 
HMH
---
---
  Curses is the 'Beauty and the Beast' retelling I've been waiting for."–Marissa Meyer, #1 New York Times bestselling author

"A unique and twisty magical romp!"–Tamora Pierce, New York Times bestselling author

Merit Cravan refused to fulfill her obligation to marry a prince, leading to a fairy godling's curse. She will be forced to live as a beast forever, unless she agrees to marry a man of her mother's choosing before her eighteenth birthday.

Tevin Dumont has always been a pawn in his family's cons. The prettiest boy in a big family, his job is to tempt naïve rich girls to abandon their engagements, unless their parents agree to pay him off. But after his mother runs afoul of the beast, she decides to trade Tevin for her own freedom.

Now, Tevin and Merit have agreed that he can pay off his mother's debt by using his con-artist skills to help Merit find the best match . . . but what if the best match is Tevin himself? 
| Goodreads | 
G.P. Putnam's Sons Books for Young Readers
---
---
  Natasha's sister is missing.

Her car was found abandoned on the edge of a local nature preserve known as the Bend, but as the case goes cold, Natasha's loss turns to burning anger.

She'll do anything to find answers.

Della's family has channeled magic from the Bend for generations, providing spells for the desperate. But when Natasha appears on her doorstep, Della knows it will take more than simple potions to help her.

But Della has her own secrets to hide.

Because Della thinks she knows the beast who's responsible for the disappearance — her own mother, who was turned into a terrible monster by magic gone wrong.

Natasha is angry. Della has little to lose.

They are each other's only hope. 
| Goodreads | 
HarperTeen
---
July 27th, 2021 🔥
---
This high stakes, pacey reimagining of Little Red Riding Hood is perfect for fans of Stephanie Garber and Megan Spooner.

For as long as sixteen-year-old Adele can remember the village of Oakvale has been surrounding by the dark woods—a forest filled with terrible monsters that light cannot penetrate. Like every person who grows up in Oakvale she has been told to steer clear of the woods unless absolutely necessary.

But unlike her neighbors in Oakvale, Adele has a very good reason for going into the woods. Adele is one of a long line of guardians, women who are able to change into wolves and who are tasked with the job of protecting their village while never letting any of the villagers know of their existence.

But when following her calling means abandoning the person she loves, the future she imagined for herself, and her values she must decide how far she is willing to go to keep her neighbors safe. 
HarperCollins
---
---
From rising star Jessica Goodman, author of They Wish They Were Us, comes a new fast-paced thriller about two sisters vying for the top spot on their cross-country team–the only way out of their stifling small town. But their dreams are suddenly thrown into peril when a new girl threatens to take away everything they've worked for… until she disappears.

Stella and Ellie Steckler are only a year apart, but their different personalities make their relationship complicated. Stella is single-minded, driven, and she keeps to herself. Cross-country running is her life and she won't let anything get in the way of being the best. Her sister Ellie is a talented runner too, but she also lets herself have fun. She has friends. She goes to parties. She has a life off the course.

The sisters do have one thing in common, though: the new girl, Mila Keene. Both Stecklers' lives are upended when Mila comes to town. Mila was the top runner on her team back home and at first, Ellie and Stella view her as a threat. But soon Ellie can't help but be drawn to her warm, charming personality. After her best friend moved away and her first boyfriend betrayed her, Ellie's been looking for a friend. In a moment of weakness, she even shares her darkest secret with Mila. For her part, Stella finds herself noticing the ways she and Mila are similar. Mila is smart and strong–she's someone Stella can finally connect with. As the two get closer, Stella becomes something she vowed she'd never be: distracted.

With regionals approaching and college scouts taking notice, the pressure is on. Each girl has their future on the line and they won't let friendships get in their way. But then, suddenly, Mila goes out on a training run and never returns. No one knows what happened, but all eyes are on the Steckler sisters.
| Goodreads | 
Razorbill
---
---
Ellerie Downing lives in the quiet town of Amity Falls in the Blackspire Mountain range–five narrow peaks stretching into the sky like a grasping hand, bordered by a nearly impenetrable forest from which the early townsfolk fought off the devils in the woods. To this day, visitors are few and rare. But when a supply party goes missing, some worry that the monsters that once stalked the region have returned.
As fall turns to winter, more strange activities plague the town. They point to a tribe of devilish and mystical creatures who promise to fulfill the residents' deepest desires, however grand and impossible, for just a small favor. But their true intentions are much more sinister, and Ellerie finds herself in a race against time before all of Amity Falls, her family, and the boy she loves go up in flames.
| Goodreads | 
Delacorte Press
---
 ‼️ Visit & Support The Definitive Book Blogger List 📢 
Credit for the source of the original image HERE
 🔥 Now is the time to Chat! Are you excited about some of these New Releases? & What is your July's most anticipated book? Let me know everything in the comments, you know I LOVE to know what you think 🔥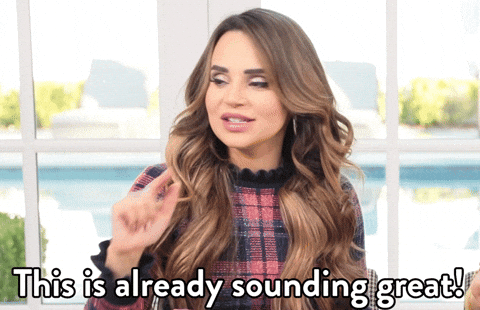 You can support me & to my content by buying me a Ko-fi or Buy me a Coffe