🍂 Hi, guys! I hope you're having a wonderful day filled with the best readings & obviously, I hope you all had a beautiful past month! ❤️ Today I've returned with one of my favorite posts to share with you my Wrap Up of the month, where I tell you all about what I've read during the month of May, plus: What I'm going to read in the month of June!. 🥰 Where has this month gone, guys? I feel like yesterday was the day I uploaded my previous Wrap Up and TBR, it's crazy how fast this year is going by, really WOW, we have to know how to enjoy each day to the fullest. So I don't have much to tell you about this month, I think that more than anything the things that are happening in my country have impacted me a bit, in general, I'm very positive about the world even though I'm also very aware of everything happening, I always try to put the best face to the situation, but this time it has touched me a little more since my country has returned to Phase one, I'm from Argentina, for those who don't know yet, so, yeah, everything has returned to Phase one and having a commercial business right now is a new challenge that I'm facing 😔, but I know that soon we'll come out of this all together and stronger, I always have a lot of faith and I hope that the new restrictions are for the better. 💪🏻
In the midst of all this that's happening out in the world, I've been trying to read, but again I feel I haven't read as much as I would have liked, even so, I'm happy because I know that I always give my best and I'm at this stage where I allow myself to rest and focus more on myself and it's also important to remind ourselves that putting ourselves first is essential 💞, but I do want to share with you that by the end of the month I've been able to achieve a very good balance between blogging, reading and working, so I'm super happy on that side because they're those little achievements that I always talk to you about and that mean a lot. 😄
---
I have very exciting plans for the month of June, I feel optimistic that I'll be able to achieve each of my goals this time, so I'm dying to share a little with you. 👏🏻👏🏻👏🏻 On the one hand, I've already thought of some blog posts, there's a discussion one that has me super excited, where we'll talk super honestly about blogging and our personal projects, but I also wanted to do something fun and original with respect to my list posts and recommendations, plus: maybe some book tags finally lol. On the other hand, I'll be participating in the #LGBTQMonth which is a readathon hosting by Ross from Royal Bookshelf, he has created a super fun board to follow, where the main goal is, of course, to read books with characters or authors belonging to the LGBT+ community, so if you want to check it out, you should do it! you still have time to participate since this readathon lasts the whole month of June. 🌈 This has me super excited, I've already planned an amazing and diverse stack that I'll be sharing with you below. I was also looking forward to some readathon this month as I've been feeling a bit slumpy, so I think it can be an entertaining way to get back to my reading rhythm and stay on track. 😊 I also thought that it would be a good idea to re-read a favorite, so even though I'll not be putting here the books that I possibly want to re-read, I'll keep it in mind if I need it during the month and I'll share it with you too, you know re-reading is for me THE PERFECT WAY to get out of a reading slump, so without a doubt it's a possibility for me. 🌟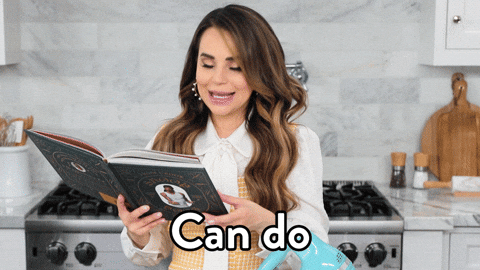 ---
As for my readings of the month, I've read 4 books, which is quite avarenge, not bad, and I'm glad to see that I'm always quite varied in terms of genres and even formats, so I like that cause allows me to share different aspects of each book with you & I've also enjoyed all of them which is always something to celebrate!!! 🥳 Before starting with the post I want to thank you very deeply for the support and love in each comment and of course with each like and visit as in each shared post. 🥺 I appreciate so much that you're there for me each month and I hope to be giving you back a little of the same, I LOVE YOU, you're wonderful & without further ado, we all have a wonderful month ahead of us, so let's start planning it together!!! LET'S GO!!! 🍂
🗼Some Fantasy/Paranormal ARCs & An Atmospheric Retelling 🌲
🍂 Things to Do Before the End of the World by Emily Barr | This is a very good book that, although it promises an apocalyptic atmosphere, focuses much more on the human part, focusing on what you would do if there was little left for the end of the world and in this context we follow some characters who try to find their purposes and live to the fullest the time they have left. It's an interesting concept, but even though I liked it, I recognize that it lacks some work in the development of the idea, I still enjoyed the characters as well as the settings. There are a lot of topics and points to make when you have a story like this. I would have loved to see more doomsday preparation and probably have more POVs, but still the focus on contemporary story is pretty solid. | BOOK REVIEW |
---
🍂 Rising (The Relic Trilogy #3) by Bronwyn Eley | This trilogy has been a lot of fun and I feel extremely honored to have read each of these books in advance so that I can share more with you about it and that we get excited together!! I adore the concept of these books, I think the first book will always be my favorite of the three, but this is an extremely satisfactory conclusion after seeing the main character go through so many things, it's also a super dark trilogy in general and with a very unique magic style, both aspects that the author has been able to preserve very well throughout each book. There's not much I can share about this particular book because spoilers! but soon I'll bring you my review and a special post where I also want to share with you ALL the underrated or less known series that I've read and I think are worth the try. I'll leave you here my reviews of the previous books for you to check out in case you want to know more about them. | BOOK REVIEWS #1 & #2 |
---
🍂 Victor and Nora: A Gotham Love Story by Lauren Myracle | I didn't expect the emotional impact that this story will provide, it's a love story, so tragic, but at the same time beautiful, and I was everything for it. It's a graphic novel for which I must mention how incredible the art is and how each scene, tone and colors have a deeper meaning than it seems, as well as the characters and their personalities are perfectly portrayed. I'm not the biggest fan of these format, but sometimes it's a good idea to grab something like this as it may surprise you in the best way!! I LOVE the DC universe, so it has been a pleasure to see a little of the story of these well known characters.
---
🍂 Lost in the Never Woods by Aiden Thomas | I loved this book!! I'd heard some negative opinions, but it worked very well for me, I do think it's a bit slow and can be dense at times, but I honestly love the idea of ​​the plot and I'm not even the biggest fan of Peter Pan, but I still managed to get 100% hooked with what happened with the characters. It's one of those books that you have to start knowing that it might take a while to finish, you know? but that depends on each reader, I guess. The first part flies, it's super dynamic, things happen all the time and there's also a lot of mystery and suspense, which keeps you wanting to know what will happen, but then it stops a bit in the middle and then I really liked the end. I think overall it's a solid book with a magical dark small town atmosphere of the kind I love, plus there's a spooky forest involved so.. sing me up! Plus, there's a lot of chemistry between the characters and the personalities are very well marked. I didn't really like Wendy's personality, but it wasn't a big deal. I'll have my full review soon, I promise.
---
🌈 #LGBTQMonth 2021 Readathon 🌈
‼️ I'll be Double-up & Triple-up a bit here, but basically every book I'll be reading fits into a lot of these prompts and I'm SUPER EXCITED about it! 😍😍😍
🌈 Some Girls Do by Jennifer Dugan | In this YA contemporary queer romance from the author of Hot Dog Girl , an openly gay track star falls for a closeted, bisexual teen beauty queen with a penchant for fixing up old cars. Morgan, an elite track athlete, is forced to transfer high schools late in her senior year after it turns out being queer is against her private Catholic school's code of conduct. There, she meets Ruby, who has two hobbies: tinkering with her baby blue 1970 Ford Torino and competing in local beauty pageants, the latter to live out the dreams of her overbearing mother. The two are drawn to each other and can't deny their growing feelings. But while Morgan–out and proud, and determined to have a fresh start–doesn't want to have to keep their budding relationship a secret, Ruby isn't ready to come out yet. With each girl on a different path toward living her truth, can they go the distance together?
---
🌈 Cinderella Is Dead by Kalynn Bayron | It's 200 years after Cinderella found her prince, but the fairy tale is over. Teen girls are now required to appear at the Annual Ball, where the men of the kingdom select wives based on a girl's display of finery. If a suitable match is not found, the girls not chosen are never heard from again.Sixteen-year-old Sophia would much rather marry Erin, her childhood best friend, than parade in front of suitors. At the ball, Sophia makes the desperate decision to flee, and finds herself hiding in Cinderella's mausoleum. There, she meets Constance, the last known descendant of Cinderella and her step sisters. Together they vow to bring down the king once and for all–and in the process, they learn that there's more to Cinderella's story than they ever knew . . .This fresh take on a classic story will make readers question the tales they've been told, and root for girls to break down the constructs of the world around them.
---
🌈 Everything Leads to You by Nina LaCour | A love letter to the craft and romance of film and fate in front of—and behind—the camera from the award-winning author of Hold Still. A wunderkind young set designer, Emi has already started to find her way in the competitive Hollywood film world. Emi is a film buff and a true romantic, but her real-life relationships are a mess. She has desperately gone back to the same girl too many times to mention. But then a mysterious letter from a silver screen legend leads Emi to Ava. Ava is unlike anyone Emi has ever met. She has a tumultuous, not-so-glamorous past, and lives an unconventional life. She's enigmatic…. She's beautiful. And she is about to expand Emi's understanding of family, acceptance, and true romance.
---
🌈 Cemetery Boys by Aiden Thomas | Yadriel has summoned a ghost, and now he can't get rid of him.When his traditional Latinx family has problems accepting his gender, Yadriel becomes determined to prove himself a real brujo. With the help of his cousin and best friend Maritza, he performs the ritual himself, and then sets out to find the ghost of his murdered cousin and set it free. However, the ghost he summons is actually Julian Diaz, the school's resident bad boy, and Julian is not about to go quietly into death. He's determined to find out what happened and tie up some loose ends before he leaves. Left with no choice, Yadriel agrees to help Julian, so that they can both get what they want. But the longer Yadriel spends with Julian, the less he wants to let him leave.
---
🌈 All the Bad Apples by Moïra Fowley-Doyle | The day after the funeral all our mourning clothes hung out on the line like sleeping bats. 'This will be really embarrassing,' I kept saying to my family, 'when she shows up at the door in a week or two.'When Deena's wild and mysterious sister Mandy disappears – presumed dead – her family are heartbroken. But Mandy has always been troubled. It's just another bad thing to happen to Deena's family. Only Deena refuses to believe it's true. And then the letters start arriving. Letters from Mandy, claiming that their family's blighted history is not just bad luck or bad decisions – but a curse, handed down through the generations. Mandy has gone in search of the curse's roots, and now Deena must find her. What they find will heal their family's rotten past – or rip it apart forever.
---
💀 ARCs of the Month! 🔍
🍂 A Lair of Bones (Curse of the Cyren Queen #1) by Helen Scheuerer | A deadly contest. A vaulting ambition. How far will one cyren go to win? Mighty cyrens have ruled the ancient lair of Saddoriel for centuries. A cavernous fortress, a subterranean labyrinth of tunnels and levels, powered by magic and music… From the moment she was born, Roh, the daughter of an infamous criminal, has been despised by her own kind. Restricted to the Lower Sector and forced to work as a common bone cleaner, she has always believed she belongs above: where lies adventure… and power. Opportunity arises in the form of the Queen's Tournament, a treacherous set of trials that could see the victor crowned ruler of the entire lair. Up against the most cunning, dangerous cyrens in all the realms, does Roh stand a chance? A Lair of Bones is the first gripping book in the dark fantasy quartet, Curse of the Cyren Queen.
---
🍂 Mirrorland by Carole Johnstone | With the startling twists of Gone Girl and the haunting emotional power of Room, Mirrorland is a thrilling work of psychological suspense about twin sisters, the man they both love, and the dark childhood they can't leave behind. Cat lives in Los Angeles, far away from 36 Westeryk Road, the imposing gothic house in Edinburgh where she and her estranged twin sister, El, grew up. As girls, they invented Mirrorland, a dark, imaginary place under the pantry stairs full of pirates, witches, and clowns. These days Cat rarely thinks about their childhood home, or the fact that El now lives there with her husband Ross. But when El mysteriously disappears after going out on her sailboat, Cat is forced to return to 36 Westeryk Road, which has scarcely changed in twenty years. The grand old house is still full of shadowy corners, and at every turn Cat finds herself stumbling on long-held secrets and terrifying ghosts from the past. Because someone—El?—has left Cat clues in almost every room: a treasure hunt that leads right back to Mirrorland, where she knows the truth lies crouched and waiting…A twisty, dark, and brilliantly crafted thriller about love and betrayal, redemption and revenge, Mirrorland is a propulsive, page-turning debut about the power of imagination and the price of freedom.
---
‼️ Visit & Support The Definitive Book Blogger List 📢
Thanks for joining me in another post, guys! Hope you have a month full of blessings & THE MOST AMAZING READINGS ❤️
You can support me & to my content by buying me a Ko-fi or Buy me a Coffe
🍂 Have you read any of these books? What do you think about them? & What will you be reading this month? Let me know everything in the comments, you know that I always love to know what you think 🍂