💫 Hi, my beautiful friends, I hope you're having the most amazing day. ❤️ This is a blog post series I've been doing all of 2020 and I'm doing it again during 2021, because I just love it, and it's all about highlighting a series of blog posts from around the book blogger community, that I enjoyed reading or that I think are amazing and deserve more love and recognition. With this, I hope to be able to somehow support other book bloggers on a monthly basis, and I also hope you can find new book blogs to follow or content that interests you or help you.
Maybe the look of this post will be simpler to what you usually see on the blog, but I like this idea and it's honestly with the simple purpose of supporting each other more and we can find new content in a simple and organized way.
I don't have a certain amount to I'm highlighting per month, they're just posts I've come across with and I think they're INCREDIBLE, so I want to share them with you all. 👏🏻 I used to make a small top 5 with my favorite posts of the month, but I realized that I had to delete many posts to be able to select only 5, and I don't think it's fair, there are SO many wonderful posts and everyone deserves the same love and recognition, so that's why I decided to make this post apart 😊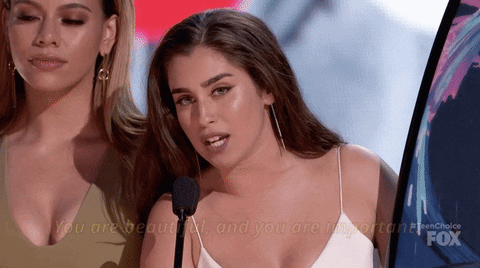 I hope you enjoy, like and support this idea. I LOVE YOU 🥰 and let's start! 💫 
⭐️ Becky's Book Blog | Standout SFF Stand-alones!
⭐️ Books with Joy | BOOK LIST: ENEMIES TO LOVERS
⭐️ Classy x Book Reviews | AMANDA'S BEGINNER FANTASY RECOMMENDATIONS
⭐️ A Reader's Reaction | Calibrating my Reads ft. Sofii
⭐️ LGBTQ Reads | HAPPY AAPI HERITAGE MONTH!
⭐️ The Written Voice of Is | BOOK REVIEW: ARISTOTLE AND DANTE DIVE INTO THE WATERS OF THE WORLD (ARISTOTLE AND DANTE #2) BY BENJAMIN ALIRE SÁENS
⭐️ Loisreadsbooks | 5 Upcoming Fake Dating Books!
⭐️ eleanor sophie | Balancing Blogging with a Full Time Job
⭐️ Reading with Rendz | Flamefall | Review // That moment when a book blows every single expectation away!
⭐️ As The Book Ends | Beasts of Prey – Ayana Gray
⭐️ Library in the Tower | 8 Canadian Young Adult Novels to Read In May & June 2021
⭐️ The Orangutan Librarian | 6 Years of Blogging?! Time for a (Re)introduction to the Orangutan Librarian – Inspired by Bookstooge!
⭐️ gracegetsbooks | Rule of Wolves: this better not be the end of the Grishaverse
 ⭐️ A Bolt out of the Book | Blog Tour: The Ones We're Meant to Find by Joan He | a melancholic and moving tale of sisters, climate change and humanity  [Review + Giveaway]
⭐️ aarushireadsblog | Books to Read for AAPI Heritage Month
⭐️ Booksophobia | Greek Myth Retellings to Read if You Liked The Song of Achilles and Circe
⭐️ The Awkward Book Blogger | books that made me cry like I did during college finals
⭐️ Sometimes Leelynn Reads | Let's Talk Bookish | How Do You Create Bookish Content?
⭐️ Dreamed Worlds | MHAM: Books About Mental Illness.
⭐️ Pages Unbound | 10 WAYS MY READING HABITS HAVE CHANGED OVER THE YEARS
⭐️ The Fictional Journal | sᴏᴜʀ ᴀʟʙᴜᴍ (ᴏʟɪᴠɪᴀ ʀᴏᴅʀɪɢᴏ) ʙᴏᴏᴋ ᴛᴀɢ || ᴏʀɪɢɪɴᴀʟ! & 5 ʏᴀ ᴄᴏɴᴛᴇᴍᴘᴏʀᴀʀʏ ʙᴏᴏᴋs ᴛʜᴀᴛ ᴅᴇᴀʟ ᴡɪᴛʜ ᴍᴇɴᴛᴀʟ ʜᴇᴀʟᴛʜ || #ᴍᴇɴᴛᴀʟʜᴇᴀʟᴛʜᴀᴡᴀʀᴇɴᴇss
⭐️ The Doodlecrafter | Book review: These Violent Delights by Chloe Gong // Romeo and Juliet with gangs, guns and a monster
⭐️ Rania's Rambling Reads | Let's Talk About Down Syndrome and Autism Representation in YA // a discussion
⭐️ A Bag Full of Stories | SHOULD WE JUDGE BOOKS BY THEIR MARKETING CAMPAIGNS?
 ‼️ Visit & Support The Definitive Book Blogger List 
Credit for the source of the original image HERE
Thank you SO much, bloggers! for all the effort and work you put into your blog❤️
 💻 Makes me happy that you like the idea and I deeply appreciate that you support it. I hope you can find new bloggers to follow & Remember that supporting each other is one of the most wonderful things about being part of this community 💻 
You can support me & to my content by buying me a Ko-fi or Buy me a Coffe