🌘 Hi, friends! I hope you're having a wonderful day, full of the best readings.❤️ Today I'm super excited because I bring you a post that I've been wanting to do for a couple of weeks, I thought it would be fun to share with you my favorite books with the strangest and most peculiar plots. 👏🏻 If you follow my blog for a while you already know that I adore rare books that come out of the box and dare to do something new and innovative with their plots, especially I LOVE when mundane or everyday life is mixed with paranormal, strange elements, or magic, as well as I love plots that focus a little on giving life to their characters and settings, taking the time to develop them in an atmospheric and addictive way, but never leaving aside that strange and kind of dark vibe that pushes you to keep reading to know what will happen. 😍 These are the types of books that are 100% for me, that's why in this post I wanted to bring them all here together to share them with you.
I know that this type of book will not be for everyone, and that's fine, I like to bring you particular and different things so that we can also share our experiences and thoughts, so if it isn't for you, that's super valid too, let me know all in the comments. 😊 So, as I was saying, this time it will be all about atmospheric, dark, and kind of twisted books at times, without a doubt, they all have the same characteristic that they're all dark and involve a bit of the horror genre at times in different measures. 🌲 But they're all highly addictive books with unexpected twists and gripping mysterious plots, so I highly recommend them if these are factors that resonate with you. 🌟 
In addition, I've also decided to include some books with these characteristics that I haven't read yet, but they're in my TBR so you can have more options and also add them to your TBR if you want.
So without further ado, I hope you enjoy this post very much, have an entertaining moment & LET'S GET STARTED! 🌘
🌘 Horrid by Katrina Leno | From the author of You Must Not Miss comes a haunting contemporary horror novel that explores themes of mental illness, rage, and grief, twisted with spine-chilling elements of Stephen King and Agatha Christie.
Following her father's death, Jane North-Robinson and her mom move from sunny California to the dreary, dilapidated old house in Maine where her mother grew up. All they want is a fresh start, but behind North Manor's doors lurks a history that leaves them feeling more alone…and more tormented.
As the cold New England autumn arrives, and Jane settles in to her new home, she finds solace in old books and memories of her dad. She steadily begins making new friends, but also faces bullying from the resident "bad seed," struggling to tamp down her own worst nature in response. Jane's mom also seems to be spiraling with the return of her childhood home, but she won't reveal why. Then Jane discovers that the "storage room" her mom has kept locked isn't for storage at all–it's a little girl's bedroom, left untouched for years and not quite as empty of inhabitants as it appears….
Is it grief? Mental illness? Or something more…horrid?
---
🌘 Mexican Gothic by Silvia Moreno-Garcia | After receiving a frantic letter from her newly-wed cousin begging for someone to save her from a mysterious doom, Noemí Taboada heads to High Place, a distant house in the Mexican countryside. She's not sure what she will find—her cousin's husband, a handsome Englishman, is a stranger, and Noemí knows little about the region.
Noemí is also an unlikely rescuer: She's a glamorous debutante, and her chic gowns and perfect red lipstick are more suited for cocktail parties than amateur sleuthing. But she's also tough and smart, with an indomitable will, and she is not afraid: Not of her cousin's new husband, who is both menacing and alluring; not of his father, the ancient patriarch who seems to be fascinated by Noemí; and not even of the house itself, which begins to invade Noemí's dreams with visions of blood and doom.
Her only ally in this inhospitable abode is the family's youngest son. Shy and gentle, he seems to want to help Noemí, but might also be hiding dark knowledge of his family's past. For there are many secrets behind the walls of High Place. The family's once colossal wealth and faded mining empire kept them from prying eyes, but as Noemí digs deeper she unearths stories of violence and madness.
And Noemí, mesmerized by the terrifying yet seductive world of High Place, may soon find it impossible to ever leave this enigmatic house behind.
---
🌘 Burn Our Bodies Down by Rory Power | From the author of the New York Times bestseller Wilder Girls comes a new twisty thriller about a girl whose past has always been a mystery—until she decides to return to her mother's hometown . . . where history has a tendency to repeat itself. Ever since Margot was born, it's been just her and her mother. No answers to Margot's questions about what came before. No history to hold on to. No relative to speak of. Just the two of them, stuck in their run-down apartment, struggling to get along. But that's not enough for Margot. She wants family. She wants a past. And she just found the key she needs to get it: A photograph, pointing her to a town called Phalene. Pointing her home. Only, when Margot gets there, it's not what she bargained for. Margot's mother left for a reason. But was it to hide her past? Or was it to protect Margot from what's still there? The only thing Margot knows for sure is there's poison in their family tree, and their roots are dug so deeply into Phalene that now that she's there, she might never escape.
---
🌘 Watch Over Me by Nina LaCour | Nina LaCour delivers another emotional knockout with Watch Over Me, the eagerly anticipated follow-up to the Printz Award-winning We Are Okay.
Mila is used to being alone. Maybe that's why she said yes to the opportunity: living in this remote place, among the flowers and the fog and the crash of waves far below.
But she hadn't known about the ghosts.
Newly graduated from high school, Mila has aged out of the foster care system. So when she's offered a job and a place to stay at a farm on an isolated part of the Northern California Coast, she immediately accepts. Maybe she will finally find a new home, a real home. The farm is a refuge, but also haunted by the past traumas its young residents have come to escape. And Mila's own terrible memories are starting to rise to the surface.
Watch Over Me is another stunner from Printz Award-Winning author Nina LaCour, whose empathetic, lyrical prose is at the heart of this modern ghost story of resilience and rebirth.
---
🌘 This Is Not the Jess Show (This Is Not the Jess Show #1) by Anna Carey | Black Mirror meets My So-Called Life in this fast-paced, timely YA thriller about separating fact from fiction–and how far we'll go to create our own version of reality.
Like any other teenager, Jess Flynn is just trying to get through her junior year without drama … but drama seems to keep finding her. Between a new crush on her childhood best friend, overprotective parents cramping her social life, and her younger sister's worsening health, the only constant is change–and her hometown of Swickley, which feels smaller by the day.
Swickley is getting weirder by the day, too. Half the population has been struck down by a mysterious flu. Conversations end awkwardly when Jess enters the room. And then one day, a tiny, sleek black device–with an apple logo on it–falls out of her best friend's backpack and lands at Jess's feet.
---
🌘 Wilder Girls by Rory Power | It's been eighteen months since the Raxter School for Girls was put under quarantine. Since the Tox hit and pulled Hetty's life out from under her.
It started slow. First the teachers died one by one. Then it began to infect the students, turning their bodies strange and foreign. Now, cut off from the rest of the world and left to fend for themselves on their island home, the girls don't dare wander outside the school's fence, where the Tox has made the woods wild and dangerous. They wait for the cure they were promised as the Tox seeps into everything.
But when Byatt goes missing, Hetty will do anything to find her, even if it means breaking quarantine and braving the horrors that lie beyond the fence. And when she does, Hetty learns that there's more to their story, to their life at Raxter, than she could have ever thought true.
---
🌘 Don't Tell a Soul by Kirsten Miller | A story about a new girl in an old town filled with dark secrets . . . that might just kill her.
People say the house is cursed.
It preys on the weakest, and young women are its favorite victims.
In Louth, they're called the Dead Girls.
All Bram wanted was to disappear—from her old life, her family's past, and from the scandal that continues to haunt her. The only place left to go is Louth, the tiny town on the Hudson River where her uncle, James, has been renovating an old mansion.
But James is haunted by his own ghosts. Months earlier, his beloved wife died in a fire that people say was set by her daughter. The tragedy left James a shell of the man Bram knew—and destroyed half the house he'd so lovingly restored.
The manor is creepy, and so are the locals. The people of Louth don't want outsiders like Bram in their town, and with each passing day she's discovering that the rumors they spread are just as disturbing as the secrets they hide. Most frightening of all are the legends they tell about the Dead Girls. Girls whose lives were cut short in the very house Bram now calls home.
The terrifying reality is that the Dead Girls may have never left the manor. And if Bram looks too hard into the town's haunted past, she might not either.
---
🌘 What Big Teeth by Rose Szabo | Rose Szabo's thrilling debut is a dark and thrilling novel about a teen girl who returns home to her strange, wild family after years of estrangement, perfect for fans of Wilder Girls.
Eleanor Zarrin has been estranged from her wild family for years. When she flees boarding school after a horrifying incident, she goes to the only place she thinks is safe: the home she left behind. But when she gets there, she struggles to fit in with her monstrous relatives, who prowl the woods around the family estate and read fortunes in the guts of birds.
Eleanor finds herself desperately trying to hold the family together — in order to save them all, Eleanor must learn to embrace her family of monsters and tame the darkness inside her.
Exquisitely terrifying, beautiful, and strange, this fierce gothic fantasy will sink its teeth into you and never let go.
---
🌘 House of Hollow by Krystal Sutherland | Seventeen-year-old Iris Hollow has always been strange. Something happened to her and her two older sisters when they were children, something they can't quite remember but that left each of them with an identical half-moon scar at the base of their throats.
Iris has spent most of her teenage years trying to avoid the weirdness that sticks to her like tar. But when her eldest sister, Grey, goes missing under suspicious circumstances, Iris learns just how weird her life can get: horned men start shadowing her, a corpse falls out of her sister's ceiling, and ugly, impossible memories start to twist their way to the forefront of her mind.
As Iris retraces Grey's last known footsteps and follows the increasingly bizarre trail of breadcrumbs she left behind, it becomes apparent that the only way to save her sister is to decipher the mystery of what happened to them as children.
The closer Iris gets to the truth, the closer she comes to understanding that the answer is dark and dangerous – and that Grey has been keeping a terrible secret from her for years.
---
🌘 The River Has Teeth by Erica Waters | Natasha's sister is missing.
Her car was found abandoned on the edge of a local nature preserve known as the Bend, but as the case goes cold, Natasha's loss turns to burning anger.
She'll do anything to find answers.
Della's family has channeled magic from the Bend for generations, providing spells for the desperate. But when Natasha appears on her doorstep, Della knows it will take more than simple potions to help her.
But Della has her own secrets to hide.
Because Della thinks she knows the beast who's responsible for the disappearance — her own mother, who was turned into a terrible monster by magic gone wrong.
Natasha is angry. Della has little to lose.
They are each other's only hope.
---
🌘 Black Water Sister by Zen Cho | A reluctant medium discovers the ties that bind can unleash a dangerous power in this compelling Malaysian-set contemporary fantasy.
Jessamyn Teoh is closeted, broke and moving back to Malaysia, a country she left when she was a toddler. So when Jess starts hearing voices, she chalks it up to stress. But there's only one voice in her head, and it claims to be the ghost of her estranged grandmother, Ah Ma. In life Ah Ma was a spirit medium, the avatar of a mysterious deity called the Black Water Sister. Now she's determined to settle a score against a gang boss who has offended the god–and she's decided Jess is going to help her do it.
Drawn into a world of gods, ghosts, and family secrets, Jess finds that making deals with capricious spirits is a dangerous business. As Jess fights for retribution for Ah Ma, she'll also need to regain control of her body and destiny. If she fails, the Black Water Sister may finish her off for good.
---
🌘 The Only Good Indians by Stephen Graham Jones | The creeping horror of Paul Tremblay meets Tommy Orange's There There in a dark novel of revenge, cultural identity, and the cost of breaking from tradition in this latest novel from the Jordan Peele of horror literature, Stephen Graham Jones. Seamlessly blending classic horror and a dramatic narrative with sharp social commentary, The Only Good Indians follows four American Indian men after a disturbing event from their youth puts them in a desperate struggle for their lives. Tracked by an entity bent on revenge, these childhood friends are helpless as the culture and traditions they left behind catch up to them in a violent, vengeful way.
---
‼️ Visit & Support The Definitive Book Blogger List 📢
Credit for the source of the original image HERE
Friends, thank you very much for reading the post, I hope you enjoyed it a lot & that you have added some books to your TBR ❤️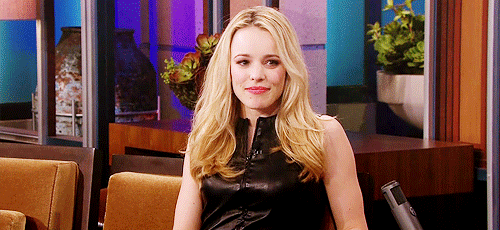 You can support me & to my content by buying me a Ko-fi or Buy me a Coffe
 🌙 Time to Chat! What do you think about each of these books? Have you read any of them? if not, Do you plan to do it? & What do you think about books with "weird" or "peculiar" plots? They're your jam? Let me know everything in the comments, you know I LOVE talking to you! 🌙