🍂 Hi, guys! I hope you're having a wonderful day filled with the best readings & obviously, I hope you all had a beautiful past month! ❤️ Today I've returned with one of my favorite posts to share with you my Wrap Up of the month, where I tell you all about what I've read during the month of April. April was a very positive month for me in terms of reading, I'm more than happy to tell you that I FINALLY started to accommodate my schedules a little better to actually be able to READ, so that has me extremely pleased.👏🏻👏🏻 On the other hand, I still have to learn to manage my times to be able to bring you more content, or at least other types of posts, I don't want to fall into always bringing you the same things, you know? 💻 So I'm working on it, but still super grateful to be able to continue maintaining this space that I love so much, and have your support that simply means the world to me, so thank you, friends! 🥺
---
In other news, my business is doing very well luckily so that's always something to celebrate, and also I'm super excited because there's almost nothing left for the 6k followers on the blog! like…WHAT!!! 🎉 I can't believe it, I don't deserve you, I've been blessed with all of you, it makes me happy that there are still people who want to be part of this small family, I love you so much!! 😭😭😭 So, well enough fangirling over you all for a second lol cause, I also want to share with you that I've started to watch Anime for the first time in my life, my brothers are obsessed, so they insisted that I should try so here I am, I finally did it and I'm really enjoying the experience, so let's see how that go.💪🏻 Also I started watching Doctor Who again because I have no control I love that series, so I started watching it from scratch and it's ALL I need. ☄️ PS: I'm watching SHADOW & BONE! 🦌 And loving it, my heart cannot with the perfection of the characters, I haven't finished it yet, so I'll tell you more once I do it, for now, I want to say that it's an excellent job what they've done with this adaptation, I'm loving it. 😍
Now having shared a little with you about what I've been doing in April, I want to tell you my plans for the month of May, which aren't really many, is mainly to upload a little more content to the blog 🔥, but I wouldn't like to slow down my pace of reading so I'll be focusing a lot on that, plus I'll keep checking blogs and supporting your content, so expect to see a bit of me on your blog if you have one during this month too. ✨
---
Now, we go directly to what concerns us today, HAVE I READ SOMETHING DURING THE MONTH OF APRIL? YES, I have read! *celebration dance* 💃 I've read 5 books, and I know it doesn't sound like much compared to other bookish people, but it has been a great achievement for me coming from quite busy months, I finally feel that during the last two months I've been able to go back a little to my normality by reading a little more 😊 and also, always super positive, I've enjoyed each of my readings this month, which is incredible, not only that, but I really don't think I've read a single bad book this month, so that's great, really.👍🏻 I've read a couple of spooky books with dark themes, and more intense atmospheres, but on the other hand, I've also given the chance to a super light reading that has surprised me for good. I read all my ARCs of the month (YAY!), I've also finished a series that I adore, and finally, I've read one of my 5-star predictions, which I'll tell you more about below (I still plan to make a separate post about my 5 stars predictions for being more specific about it) 🥰 Super excited to share with you my thoughts about all these books, I know that there are many reviews that I still have to write, but I promise that it's something I will do soon, I'm thinking of a new format of quick reviews to be able to get up to date, but always as the main point to give you as much info as possible and all my thoughts. Thanks again, for EVERYTHING! I LOVE you and I wish you only happiness 😘, now without further ado, because Sofi LOVES to talk apparently, lol … LET'S START!! 🍂
🗡 ARCs of the month!⭐️
🍂 The Helm of Midnight (The Five Penalties #1) by Marina J. Lostetter | I really liked this book! I had a great time reading it and it really is the ARC, this month at least, that I'm most excited to talk to you about. It ended up being a little darker even than I imagined it would be, which is a good thing for me cause I usually enjoy that kind of vibe and it's an extremely powerful and unique book, which I appreciate especially because it's refreshing to read something new and so unique within the genre of fantasy. A super solid adult fantasy plot with elements of thriller and horror that are a perfect addition to create a great atmosphere.
I love the fantasy elements the author incorporated into the plot, as "the mask" for example, but even more, I like that the plot thread is extremely investigative and intriguing, you just can't stop reading it. I liked it more than I thought and I'll bring you my review soon, I promise.
---
🍂 The Last Secret You'll Ever Keep by Laurie Faria Stolarz | This is one of those books that you know has the potential and the idea is great, it even keeps you wanting to know what will happen but the characters are not up to the task, you know? I really enjoyed the story anyway and because it gravitates around abductions, kidnappings, and all kinds of traumatic events, it's obviously a hard-hitting and quite emotional book. I didn't read Jane, Anonymous before reading this one and I don't think that has prevented my enjoyment at all. It's definitely a good book, it's kind of dark and gloomy at times, and thanks to the fact that it has a very solid plot I didn't mind not feeling attached to the characters, on the other hand, I would have wanted a little more from that end, I feel it's quite unfinished, but I've read the same happens in Jane, Anonymous, so maybe it's just the author's style.
---
🍂 Kate in Waiting by Becky Albertalli | This book ended up impressed me for the better, not exactly because of its romantic plot, which was not bad either, but because of the great friendship it portrays. This book is adorable in many ways but there are also many moments of internal reflection of the characters and extremely well created dialogue. I also liked the characters a lot, it's not the first time that I read the author, so I know that creating characters is one of her strengths, and in this book it shows. But, really, if I had to describe the book with one word I would say "friendship" that although it's far from perfect, is extremely realistic and touched my heart. | BOOK REVIEW |
---
💀 Exciting Ending & 5-Star Prediction 🖤
🍂 Bridge of Souls (Cassidy Blake #3) by Victoria Schwab | I adore Cassy and Jacob's adventures, I think it's that kind of book series that although it has a creepy base (which I love) also has a lot of the "feel good" factor. It has that kind of plot and characters that makes you want to. keep reading about them forever, so I'm sad that this is the end (or so I think so) still I really enjoyed Cassy's travels, all the specters and ghosts that she battled with, and most of all, I LOVE visiting all those beautiful places and knowing a little more about their urban legends, that's a super entertaining part about these books in general. This particular book features a rather powerful demon as the villain, who appears to be the biggest challenge Cassy and her friends have faced so far, did I like it? Of course, yes! but maybe I expected a little more from it and especially from that ending that seemed to me lacked the power to give that feeling that it's THE ending, you know? I still had a lot of fun reading it, I adore Jacob and it's also a pleasure to learn more about the paranormal side of this story. I really recommend it a lot if you want to have a good time reading something creepy but fun at the same time and above all, full of adventures.
---
🍂 Horrid by Katrina Leno | This book is SO my vibe lol I loved it! It's something I would love to have written myself, doesn't that happen to you sometimes? when you read a book and think "Why didn't I come up with this idea?" Well, this book has a plot that I enjoy very much, it's extremely dark and somewhat terrifying at times, but also it has something that I love madly and that's that it takes shape in a small town surrounded by trees on a crepy old Manor and the wheather it's very cold, that's not the perfect atmosphere for a horror story? I loved it, one of my favorite settings without a doubt. Then, apart from all this, we have the beautiful writing style that makes you feel everything with great intensity. Following Jane's characther was great, I think she's a good character, unlikeable at times but she has a strange personality very interesting to follow. The book touches on sensitive topics such as grief over the loss of a loved one, violence and quite shocking graphic scenes, so I recommend discretion. I personally loved the plot and the reading pace is very good too, the characters are solid, and I really enjoyed the most mundane scenes apart from the paranormal. On the other hand, that ending left me with a bittersweet feel, I wanted a more closed ending, it felt very rush and open to my liking, even so removing that, it's a GREAT book, I LOVE that the author explores this type of darker plots. So, it wasn't 5 star like I predicted it would be but I really enjoyed it and that's the most important thing.
---
🌟 Exciting ARCs 🌪
Some of these books are kind of old releases, but don't judge me lol, I'm trying to catch up. 😅 While also a couple of them are upcoming releases that have me more than excited!! 👏🏻✨
🍂 Hall of Smoke (Hall of Smoke #1) by H.M. Long | An epic fantasy featuring warrior priestesses and fickle gods at warHessa is an Eangi: a warrior priestess of the Goddess of War, with the power to turn an enemy's bones to dust with a scream. Banished for disobeying her goddess's command to murder a traveller, she prays for forgiveness alone on a mountainside.While she is gone, raiders raze her village and obliterate the Eangi priesthood. Grieving and alone, Hessa – the last Eangi – must find the traveller, atone for her weakness and secure her place with her loved ones in the High Halls. As clans from the north and legionaries from the south tear through her homeland, slaughtering everyone in their path, Hessa strives to win back her goddess' favour.Beset by zealot soldiers, deceitful gods, and newly-awakened demons at every turn, Hessa burns her path towards redemption and revenge. But her journey reveals a harrowing truth: the gods are dying and the High Halls of the afterlife are fading. Soon Hessa's trust in her goddess weakens with every unheeded prayer. Thrust into a battle between the gods of the Old World and the New, Hessa realizes there is far more on the line than securing a life beyond her own death. Bigger, older powers slumber beneath the surface of her world. And they're about to wake up.
---
🍂 Victor and Nora: A Gotham Love Story by Lauren Myracle & Isaac Goodhart (Illustrator) | New York Times bestselling author Lauren Myracle (ttyl, ttfn) and artist Isaac Goodhart (Under the Moon: A Catwoman Tale) reunite in this gorgeous YA story about living life to the fullest, and how far one will go for love.
Seventeen-year-old Victor Fries has a cold heart. After his brother died in a tragic house fire for which Victor feels responsible, his parents have isolated themselves, and Victor has dedicated his whole life to one thing: science.
Nora Kumar is full of life. She is suffering from an incurable illness that will slowly consume her, so she's decided to live her last days to the fullest at her summer home outside of Gotham City until her birthday. On that day, she plans to take her own life.
When Victor and Nora happen to meet at the cemetery outside of town, they are astonished to find the connection they have each been missing in their lives. Their summer quickly spirals into a beautiful romance, and Victor's cold heart begins to thaw, allowing him to enjoy life just a little more. But when Victor learns of Nora's illness, he's driven to try to find a solution to keep from losing another person he loves…by any means necessary.
Victor & Nora: A Gotham Love Story is a tragic tale about living life to the fullest and what it truly means to love…and to let go.
---
🍂 Things to Do Before the End of the World by Emily Barr | Timely and powerful; the new coming-of-age thriller from the bestselling author of The One Memory of Flora Banks.
One minute you're walking in the park, hiding from a party. Then you discover that the next nine months will probably be your last. Everyone's last. You realise that you happen to be alive at the time when your species becomes extinct.
You have to decide whether to go with it meekly like you usually do, or to do something brave, to live your last months with all the energy and bravery you can muster, to rage against the dying of the light.
Olivia struggles to live her real life as fully as she wants to. She plans out conversations and events in her head but actually doing them and interacting with other people is hard. When the news breaks that humans have done such damage to the earth that there's only nine months of safe air left everybody makes bucket lists and starts living their best lives – everyone, that is, but Olivia who is still struggling to figure out who she wants to be.
Then out of the blue comes contact from a long-lost cousin Olivia didn't even know exsisted. Natasha is everything Olivia wants to be and more. And as the girls meet up for their last summer on earth Olivia finds Natasha's ease and self-confidence having a effect on her. But what if Natasha isn't everything she first appears to be . . . ?
---
🍂 A Lair of Bones (Curse of the Cyren Queen #1) by Helen Scheuerer | A deadly contest. A vaulting ambition. How far will one cyren go to win?
Mighty cyrens have ruled the ancient lair of Saddoriel for centuries. A cavernous fortress, a subterranean labyrinth of tunnels and levels, powered by magic and music…
From the moment she was born, Roh, the daughter of an infamous criminal, has been despised by her own kind. Restricted to the Lower Sector and forced to work as a common bone cleaner, she has always believed she belongs above: where lies adventure… and power.
Opportunity arises in the form of the Queen's Tournament, a treacherous set of trials that could see the victor crowned ruler of the entire lair. Up against the most cunning, dangerous cyrens in all the realms, does Roh stand a chance?
A Lair of Bones is the first gripping book in the dark fantasy quartet, Curse of the Cyren Queen.
---
 🌘 Catching up on my April TBR 🌿 
5-Star Predictions & Starting Series
 🍂 Jade City (The Green Bone Saga #1) by Fonda Lee | JADE CITY is a gripping Godfather-esque saga of intergenerational blood feuds, vicious politics, magic, and kungfu.
The Kaul family is one of two crime syndicates that control the island of Kekon. It's the only place in the world that produces rare magical jade, which grants those with the right training and heritage superhuman abilities.
The Green Bone clans of honorable jade-wearing warriors once protected the island from foreign invasion–but nowadays, in a bustling post-war metropolis full of fast cars and foreign money, Green Bone families like the Kauls are primarily involved in commerce, construction, and the everyday upkeep of the districts under their protection.
When the simmering tension between the Kauls and their greatest rivals erupts into open violence in the streets, the outcome of this clan war will determine the fate of all Green Bones and the future of Kekon itself.
---
 🍂 White Fox by Sara Faring | After their world-famous actor mother disappeared under mysterious circumstances, Manon and Thaïs left their remote Mediterranean island home—sent away by their pharma-tech tycoon father. Opposites in every way, the sisters drifted apart in their grief. Yet their mother's unfinished story still haunts them both, and they can't put to rest the possibility that she is still alive. Lured home a decade later, Manon and Thaïs discover their mother's legendary last work, long thought lost: White Fox, a screenplay filled with enigmatic metaphors. The clues in this dark fairytale draw them deep into the island's surreal society, into the twisted secrets hidden by their glittering family, to reveal the truth about their mother—and themselves.
---
 🍂 Lost in the Never Woods by Aiden Thomas | When children go missing in the small coastal town of Astoria, people look to Wendy for answers.
It's been five years since Wendy and her two brothers went missing in the woods, but when the town's children start to disappear, the questions surrounding her brothers' mysterious circumstances are brought back into light. Attempting to flee her past, Wendy almost runs over an unconscious boy lying in the middle of the road, and gets pulled into the mystery haunting the town.
Peter, a boy she thought lived only in her stories, claims that if they don't do something, the missing children will meet the same fate as her brothers. In order to find them and rescue the missing kids, Wendy must confront what's waiting for her in the woods.
---
 🍂 House of Hollow by Krystal Sutherland | Seventeen-year-old Iris Hollow has always been strange. Something happened to her and her two older sisters when they were children, something they can't quite remember but that left each of them with an identical half-moon scar at the base of their throats.
Iris has spent most of her teenage years trying to avoid the weirdness that sticks to her like tar. But when her eldest sister, Grey, goes missing under suspicious circumstances, Iris learns just how weird her life can get: horned men start shadowing her, a corpse falls out of her sister's ceiling, and ugly, impossible memories start to twist their way to the forefront of her mind.
As Iris retraces Grey's last known footsteps and follows the increasingly bizarre trail of breadcrumbs she left behind, it becomes apparent that the only way to save her sister is to decipher the mystery of what happened to them as children.
The closer Iris gets to the truth, the closer she comes to understanding that the answer is dark and dangerous – and that Grey has been keeping a terrible secret from her for years.
---
Thanks for joining me in another post, guys! Hope you have a month full of blessings & THE MOST AMAZING READINGS ❤️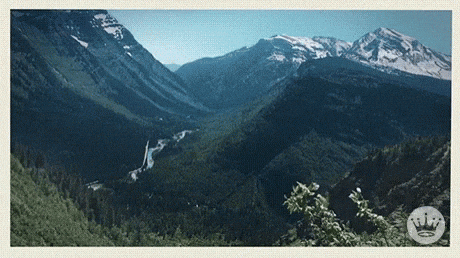 You can support me & to my content by buying me a Ko-fi or Buy me a Coffe
 🍂 Have you read any of these books? What do you think about them? & What will you be reading this month? Let me know everything in the comments, you know that I always love to know what you think 🍂