☀️ Hi, guys, I hope you're having a beautiful day, full of good readings & incredible moments!! ❤️ SO happy to have a moment to be able to share with you everything that I've been reading in the month of February plus, everything that I plan and will try to read during this month of March. 🌟  I feel super excited to share another post with you this week, I know I've been the worst book blogger this year so far lol, I have no time for anything other than to dedicate myself to my business, and I really feel blessed by the opportunities I'm having in my personal life and the growth of my business is wonderful, I'm very happy with that, guys, but I still feel a little guilty at times for not being able to give you all the content and all the posts that I would like, so I'M SO SORRY! You know that I always think about my blog and you're wonderful people, so I'll always return here, which is my safe and favorite place in the world. 🥰 So, my loves, I'll not be able to upload posts as much as usual but on my days off I'll be here bringing you new and I hope, fun bookish content, so that we can both enjoy. 🥺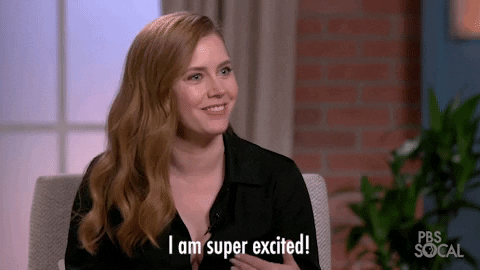 ---
I had a very nice birthday, working, but at the same time I went to dinner with my loved ones and read ALL your beautiful comments, I haven't had time to answer them yet, but I plan to do it very soon, I LOVE to see you're there for me and your words made my day even better. 🥳 I have to tell you I'm SO excited about Shadow & Bone's trailer 🦌, GUYS!!! I'm freaking out! I can't wait to watch the series, I was so afraid that was kind of cheap, you know? but after seeing that trailer fragment… I'm in shock, I didn't think it looked SO SPECTACULAR, and now I'm even more excited, I think the characters are perfect and the scenes are just as I imagined them. 😭  WHAT A GOOD TIME TO BE A GRISHA WORLD FAN!! PS: Have you seen Ben Barnes as The Darkling? SO GOOD!! & OMG, Jessie is the perfect Alina as much as Freddy is the perfect Kaz, and I won't even mention how perfect Amita is as Inej!! my favorite characters looking beautiful! 💕
---
In other news, besides being absolutely excited about the Shadow & Bone TV series, I've also read a little, I haven't even come close to reading what I wanted, but hey, I'm not going to complain anymore, at least I've read something, right? And that's already good, also both readings have been very beautiful and have had precious messages that I'm dying to share with you. As you know, I'm trying to get used to my new schedules, so I knew it would take me a while, but also I blame my glasses this time😅, it turns out that they broke and I was devastated because reading is very difficult for me without them, I don't have a lot of magnification on my glasses, but they're perfect for reading without my head starting to hurt, you know? So it was a difficult thing to do, even when I had a little time. SO SO SO… My beautiful boyfriend gave me an INCREDIBLE pair of gold glasses for my birthday, so now I just have to go to the doctor, make new glasses for them, and then I'll be ready to read a little more this month! YAY!! 😍😍 Do you wear reading glasses? Tell me, I'm interested in knowing.
I realized that the best way to organize myself this month is in fact to set small goals to achieve and thus be able to read more, also other things like visiting more blogs, answering comments, and that kind of thing. I'll try to make my goals privately, which means, I'll not share them here, I'll do an experiment to see how it goes and if this new system works for me, then I'll be sharing it with you, of course, so maybe you can also implement it in your days. 👏🏻 👏🏻  I want to THANK YOU very much for your support with my discussion post, I LOVE, LOVE, LOVE writing them, makes me happy and gives me a lot of gratification to share with you and to exchange experiences, so THANK YOU, really, for trusting me and, for your beautiful and encouraging comments.❤️❤️ 
So, not to make this introduction longer, as I always do lol, my reading plan for the month is basically very similar to the previous one, but I'll add a couple more books replacing the books that I already read, I'm sorry if I'm repetitive, but I really want to read these books that I couldn't read in February, so let's do this! 🤩 I'm excited to share it with you & that you share with me your plans for this month too. I love you deeply, you're extremely valuable, always remember that 🌹 & without further ado, let's get started! ☀️ 
 💐 Stories with meaningful & powerful messages 🌊 
☀️ Felix Ever After by Kacen Callender | This book is absolutely important and informative, not to mention that it's extremely diverse and inclusive. I loved reading it, I'm a big fan that the stories I read have a powerful message behind them, they don't always need to have it to me to like them, but it's nice to find it especially within the contemporary genre. In this story we follow Felix and he's a trans boy who's still discovering himself and trying to figure out what path he wants to take in life, we also meet his group of friends, there's a romance happening that's not entirely to my liking, but it fulfills a greater function at times. The characters are very well created, Felix has a personality that doesn't flow well with mine, but even so, I was always on his side, wanting him to be happy and accept himself as he is, a full and complete person. We have a very powerful friendship factor happening, but even more powerful is seeing the opinions of each person regarding sexuality and gender perspective, it was very incredible for me to see all these people who identify themselves in totally different ways one of the other interacting and sharing experiences. It's a book that opens your eyes and leaves you thinking a lot, which I deeply appreciate. It's a great reading that I would recommend beyond the plot itself that has its flaws at times, I would recommend it especially for the message it transmits, that's the value of this book. | BOOK REVIEW |
---
☀️ The House in the Cerulean Sea by T.J. Klune | I have finally read this book, I know that many of you are big fans of this story, so I'm very happy to tell you that I enjoyed it a lot. Before starting I wanted to tell you that I began to read this book as an audiobook, and I didn't like the experience, I think the narrator isn't for me, I don't like the voices, so it was somewhat uncomfortable for me to listen, but on the other hand, I had a much more pleasant experience reading it in a traditional way. This book is hope, love, and acceptance in a very pure way, I really think that's the way I would describe it, I didn't come to love it completely because I don't know, I think it does not fully surprise me THAT MUCH, you know? but I adore many aspects of it, and I'm extremely happy to have read it. I love characters especially the children, it reminded me a lot of Miss Peregrine, you know? But in a good way, I actually liked this book much more, I love the idea, and I LOVE the powers and peculiarities of each child and how their personalities, in the end, stand out much more than their appearance, and that's the meaning of this book, you know? It's a message of acceptance no matter how we look on the outside and it's about being happy and enjoying the little things. I liked that the main character in this book is a 40-year-old adult man who leads a super monotonous life, he doesn't expect anything else from life and just follows rules in an equally monotonous world, where every day is the same, you know? I like that he's the main character because I think he gives it a unique touch and puts the story under a critical eye. I also LOVE the growth of this character throughout the story and I love seeing how these kids touch his heart and transform him in wonderful ways. It's a pure and beautiful book to read, I would recommend it for its message, but also for its aesthetics since I think the descriptions of the places and landscapes are beautiful. | FULL BOOK REVIEW TO COME |
---
☀️ Watch Over Me by Nina LaCour | Nina LaCour delivers another emotional knockout with Watch Over Me, the eagerly anticipated follow-up to the Printz Award-winning We Are Okay.
Mila is used to being alone. Maybe that's why she said yes to the opportunity: living in this remote place, among the flowers and the fog and the crash of waves far below.
But she hadn't known about the ghosts.
Newly graduated from high school, Mila has aged out of the foster care system. So when she's offered a job and a place to stay at a farm on an isolated part of the Northern California Coast, she immediately accepts. Maybe she will finally find a new home, a real home. The farm is a refuge, but also haunted by the past traumas its young residents have come to escape. And Mila's own terrible memories are starting to rise to the surface.
Watch Over Me is another stunner from Printz Award-Winning author Nina LaCour, whose empathetic, lyrical prose is at the heart of this modern ghost story of resilience and rebirth.
---
☀️ Lovely War by Julie Berry | It's 1917, and World War I is at its zenith when Hazel and James first catch sight of each other at a London party. She's a shy and talented pianist; he's a newly minted soldier with dreams of becoming an architect. When they fall in love, it's immediate and deep–and cut short when James is shipped off to the killing fields.
Aubrey Edwards is also headed toward the trenches. A gifted musician who's played Carnegie Hall, he's a member of the 15th New York Infantry, an all-African-American regiment being sent to Europe to help end the Great War. Love is the last thing on his mind. But that's before he meets Colette Fournier, a Belgian chanteuse who's already survived unspeakable tragedy at the hands of the Germans.
Thirty years after these four lovers' fates collide, the Greek goddess Aphrodite tells their stories to her husband, Hephaestus, and her lover, Ares, in a luxe Manhattan hotel room at the height of World War II. She seeks to answer the age-old question: Why are Love and War eternally drawn to one another? But her quest for a conclusion that will satisfy her jealous husband uncovers a multi-threaded tale of prejudice, trauma, and music and reveals that War is no match for the power of Love.
A sweeping, multi-layered romance with a divine twist, by the Printz Honor-winning author of The Passion of Dolssa, set in the perilous days of World Wars I and II. 
---
☀️ The Invisible Life of Addie LaRue by V.E. Schwab | A Life No One Will Remember. A Story You Will Never Forget.
France, 1714: in a moment of desperation, a young woman makes a Faustian bargain to live forever and is cursed to be forgotten by everyone she meets.
Thus begins the extraordinary life of Addie LaRue, and a dazzling adventure that will play out across centuries and continents, across history and art, as a young woman learns how far she will go to leave her mark on the world.
But everything changes when, after nearly 300 years, Addie stumbles across a young man in a hidden bookstore and he remembers her name. 
---
☀️ Bright Burning Stars by A.K. Small | Best friends Marine Duval and Kate Sanders have trained at the Paris Opera Ballet School since childhood, where they've formed an inseparable bond forged by respective family tragedies and a fierce love for dance. When the body of a student is found in the dorms just before the start of their final year, Marine and Kate begin to ask themselves what they would do to win the ultimate prize: to be the one girl selected to join the Opera's prestigious corps de ballet. Would they die? Cheat? Seduce the most talented boy in the school, dubbed the Demigod, hoping his magic would make them shine, too? Neither girl is sure.
But then Kate gets closer to the Demigod, even as Marine has begun to capture his heart. And as selection day draws near, the competition—for the prize, for the Demigod—becomes fiercer, and Marine and Kate realize they have everything to lose, including each other. 
---
☀️ The Afterlife of the Party (Afterlife #1) by Marlene Perez | The bestselling author of the Dead Is… series is back with a snarky, hilarious take on the vampire romance novel.
When my best friend Skyler told me about this party in the Hollywood Hills, I was less than enthused. As it turned out, my feelings were more than justified. That party ruined my life.
Tansy didn't even want to go to the party. It's hard enough living in one of your best friend's shadows and secretly in love with your other best friend.
And now she's leaving it a vampire.
Now her best friend Skyler is stuck on the road trip from hell, on tour as a groupie with a literal band of vamps. Tansy sets out with Vaughn, her other BFF turned maybe more, to save Skylar's life and take down the band. But when they find themselves in the middle of a vampire war, will Tansy be able to make the ultimate sacrifice to save her friends?

---
☀️ This Is Not the Jess Show (This Is Not the Jess Show #1) by Anna Carey | Black Mirror meets My So-Called Life in this fast-paced, timely YA thriller about separating fact from fiction–and how far we'll go to create our own version of reality.
Like any other teenager, Jess Flynn is just trying to get through her junior year without drama … but drama seems to keep finding her. Between a new crush on her childhood best friend, overprotective parents cramping her social life, and her younger sister's worsening health, the only constant is change–and her hometown of Swickley, which feels smaller by the day.
Swickley is getting weirder by the day, too. Half the population has been struck down by a mysterious flu. Conversations end awkwardly when Jess enters the room. And then one day, a tiny, sleek black device–with an apple logo on it–falls out of her best friend's backpack and lands at Jess's feet. 
---
Thanks for joining me in another post, guys! Hope you have a month full of blessings & THE MOST AMAZING READINGS ❤️
You can support me & to my content by buying me a Ko-fi or Buy me a Coffe
☀️ Have you read any of these books? What do you think about them? & What will you be reading this month? Let me know everything in the comments, you know that I always love to know what you think ☀️