🔥 Hi, mis amores!! I hope you're having a wonderful day full of good readings & beautiful moments.❤️ Super excited to have the chance to share with you again this post series, where every month I'll be bringing you the newest book releases of 2021, obviously focusing on those that sound more interesting and more appealing to me. 🌟 As I always say "Good news for the heart but bad for the pocket" right? that expression never gets old 😂 So if you're not afraid to let your TBR grow… even more, & you're dying to know what books are about to come out, this is the series for you. 👏🏻 In these posts, I always include those book releases that, as I said before, resonate the most with me or sound like something that I'll love, so I'll only highlight those that I plan to read at some point.
I hope you enjoy this post a lot & above all, that you can find new books to enjoy.  😍 Thank you for choosing to share this moment with me, make yourself comfortable, grab your favorite drink & LET'S GET STARTED! 🔥  
‼️ Small Clarification: The dates of some of these books may change due to Covid-19 and everything that's happening in the world right now, so if that's the case, don't hesitate to let me know!
February 2nd, 2021 🔥
Yesterday Is History by Kosoko Jackson
---
A romantic, heart-felt, and whimsical novel about letting go of the past, figuring out what you want in your future, and staying in the moment before it passes you by.

Weeks ago, Andre Cobb received a much-needed liver transplant.

He's ready for his life to finally begin, until one night, when he passes out and wakes up somewhere totally unexpected…in 1969, where he connects with a magnetic boy named Michael.

And then, just as suddenly as he arrived, he slips back to present-day Boston, where the family of his donor is waiting to explain that his new liver came with a side effect—the ability to time travel. And they've tasked their youngest son, Blake, with teaching Andre how to use his unexpected new gift.

Andre splits his time bouncing between the past and future. Between Michael and Blake. Michael is everything Andre wishes he could be, and Blake, still reeling from the death of his brother, Andre's donor, keeps him at arm's length despite their obvious attraction to each other.

Torn between two boys, one in the past and one in the present, Andre has to figure out where he belongs—and more importantly who he wants to be—before the consequences of jumping in time catch up to him and change his future for good. 
| Goodreads |
Sourcebooks Fire
---
This Is Not the Jess Show (This Is Not the Jess Show #1) by Anna Carey
---
Black Mirror meets My So-Called Life in this fast-paced, timely YA thriller about separating fact from fiction–and how far we'll go to create our own version of reality.

Like any other teenager, Jess Flynn is just trying to get through her junior year without drama … but drama seems to keep finding her. Between a new crush on her childhood best friend, overprotective parents cramping her social life, and her younger sister's worsening health, the only constant is change–and her hometown of Swickley, which feels smaller by the day.

Swickley is getting weirder by the day, too. Half the population has been struck down by a mysterious flu. Conversations end awkwardly when Jess enters the room. And then one day, a tiny, sleek black device–with an apple logo on it–falls out of her best friend's backpack and lands at Jess's feet. 
| Goodreads |
Quirk Books
---
The Afterlife of the Party (Afterlife #1) by Marlene Perez
---
The bestselling author of the Dead Is… series is back with a snarky, hilarious take on the vampire romance novel.

When my best friend Skyler told me about this party in the Hollywood Hills, I was less than enthused. As it turned out, my feelings were more than justified. That party ruined my life.

Tansy didn't even want to go to the party. It's hard enough living in one of your best friend's shadows and secretly in love with your other best friend.

And now she's leaving it a vampire.

Now her best friend Skyler is stuck on the road trip from hell, on tour as a groupie with a literal band of vamps. Tansy sets out with Vaughn, her other BFF turned maybe more, to save Skylar's life and take down the band. But when they find themselves in the middle of a vampire war, will Tansy be able to make the ultimate sacrifice to save her friends?
| Goodreads |
Entangled: Teen
---
What Big Teeth by Rose Szabo
---
Rose Szabo's thrilling debut is a dark and thrilling novel about a teen girl who returns home to her strange, wild family after years of estrangement, perfect for fans of Wilder Girls.

Eleanor Zarrin has been estranged from her wild family for years. When she flees boarding school after a horrifying incident, she goes to the only place she thinks is safe: the home she left behind. But when she gets there, she struggles to fit in with her monstrous relatives, who prowl the woods around the family estate and read fortunes in the guts of birds.

Eleanor finds herself desperately trying to hold the family together — in order to save them all, Eleanor must learn to embrace her family of monsters and tame the darkness inside her.

Exquisitely terrifying, beautiful, and strange, this fierce gothic fantasy will sink its teeth into you and never let go.
| Goodreads |
FSG
---
The Project by Courtney Summers
---
Lo Denham is used to being on her own. After her parents died, Lo's sister, Bea, joined The Unity Project, leaving Lo in the care of their great aunt. Thanks to its extensive charitable work and community outreach, The Unity Project has won the hearts and minds of most in the Upstate New York region, but Lo knows there's more to the group than meets the eye. She's spent the last six years of her life trying—and failing—to prove it.

When a man shows up at the magazine Lo works for claiming The Unity Project killed his son, Lo sees the perfect opportunity to expose the group and reunite with Bea once and for all. When her investigation puts her in the direct path of its leader, Lev Warren and as Lo delves deeper into The Project, the lives of its members it upends everything she thought she knew about her sister, herself, cults, and the world around her—to the point she can no longer tell what's real or true. Lo never thought she could afford to believe in Lev Warren . . . but now she doesn't know if she can afford not to.
| Goodreads |
Wednesday Books
---
Fat Chance, Charlie Vega by Crystal Maldonado
---
Coming of age as a Fat brown girl in a white Connecticut suburb is hard.
Harder when your whole life is on fire, though.

Charlie Vega is a lot of things. Smart. Funny. Artistic. Ambitious. Fat.

People sometimes have a problem with that last one. Especially her mom. Charlie wants a good relationship with her body, but it's hard, and her mom leaving a billion weight loss shakes on her dresser doesn't help. The world and everyone in it have ideas about what she should look like: thinner, lighter, slimmer-faced, straighter-haired. Be smaller. Be whiter. Be quieter.

But there's one person who's always in Charlie's corner: her best friend Amelia. Slim. Popular. Athletic. Totally dope. So when Charlie starts a tentative relationship with cute classmate Brian, the first worthwhile guy to notice her, everything is perfect until she learns one thing–he asked Amelia out first. So is she his second choice or what? Does he even really see her? UGHHH. Everything is now officially a MESS.

A sensitive, funny, and painful coming-of-age story with a wry voice and tons of chisme, Fat Chance, Charlie Vega tackles our relationships to our parents, our bodies, our cultures, and ourselves.
| Goodreads |
Holiday House
---
February 9th, 2021 🔥
Game Changer by Neal Shusterman
---
All it takes is one hit on the football field, and suddenly Ash's life doesn't look quite the way he remembers it.

Impossible though it seems, he's been hit into another dimension—and keeps on bouncing through worlds that are almost-but-not-really his own.

The changes start small, but they quickly spiral out of control as Ash slides into universes where he has everything he's ever wanted, universes where society is stuck in the past…universes where he finds himself looking at life through entirely different eyes.

And if he isn't careful, the world he's learning to see more clearly could blink out of existence…
| Goodreads |
Quill Tree Books
---
We Are the Ashes, We are the Fire by Joy McCullough
---
From the author of the acclaimed Blood Water Paint, a new contemporary YA novel in prose and verse about a girl struggling with guilt and a desire for revenge after her sister's rapist escapes with no prison time.

Em Morales's older sister was raped by another student after a frat party. A jury eventually found the rapist guilty on all counts–a remarkable verdict that Em felt more than a little responsible for, since she was her sister's strongest advocate on social media during the trial. Her passion and outspokenness helped dissuade the DA from settling for a plea deal. Em's family would have real justice.

But the victory is short lived. In a matter of minutes, justice vanishes as the judge turns the Morales family's world upside down again by sentencing the rapist to no prison time. While her family is stunned, Em is literally sick with rage and guilt. To make matters worse, a news clip of her saying that the sentence "makes me want to use a fucking sword" goes viral.

From this low point, Em must find a new reason to go on and help her family heal, and she finds it in the unlikely form of the story of a 15th-century French noblewoman, Marguerite de Bressieux, who is legendary as an avenging knight for rape victims.

We Are the Ashes, We Are the Fire is a searing and nuanced portrait of a young woman torn between a persistent desire for revenge and a burning need for hope.
| Goodreads |
Dutton
---
The Gilded Ones (Deathless #1) by Namina Forna
---
Sixteen-year-old Deka lives in fear and anticipation of the blood ceremony that will determine whether she will become a member of her village. Already different from everyone else because of her unnatural intuition, Deka prays for red blood so she can finally feel like she belongs.

But on the day of the ceremony, her blood runs gold, the color of impurity–and Deka knows she will face a consequence worse than death.

Then a mysterious woman comes to her with a choice: stay in the village and submit to her fate, or leave to fight for the emperor in an army of girls just like her. They are called alaki–near-immortals with rare gifts. And they are the only ones who can stop the empire's greatest threat.

Knowing the dangers that lie ahead yet yearning for acceptance, Deka decides to leave the only life she's ever known. But as she journeys to the capital to train for the biggest battle of her life, she will discover that the great walled city holds many surprises. Nothing and no one are quite what they seem to be–not even Deka herself.
| Goodreads |
Delacorte
---
As Far as You'll Take Me by Phil Stamper
---
The author of The Gravity of Us crafts another heartfelt coming-of-age story about finding the people who become your home–perfect for fans of Becky Albertalli

Marty arrives in London with nothing but his oboe and some savings from his summer job, but he's excited to start his new life–where he's no longer the closeted, shy kid who slips under the radar and is free to explore his sexuality without his parents' disapproval.

From the outside, Marty's life looks like a perfect fantasy: in the span of a few weeks, he's made new friends, he's getting closer with his first ever boyfriend, and he's even traveling around Europe. But Marty knows he can't keep up the facade. He hasn't spoken to his parents since he arrived, he's tearing through his meager savings, his homesickness and anxiety are getting worse and worse, and he hasn't even come close to landing the job of his dreams. Will Marty be able to find a place that feels like home?
| Goodreads |
Bloomsbury YA
---
The Iron Raven (The Iron Fey: Evenfall #1) by Julie Kagawa
---
You may have heard of me…

Robin Goodfellow. Puck. Prankster, joker, raven, fool… King Oberon's right-hand jester from A Midsummer Night's Dream. The legends are many, but the truth will now be known as never before, as Puck finally tells his own story and faces a threat to the lands of Faery and the human world unlike any before.

With the Iron Queen Meghan Chase and her prince consort, Puck's longtime rival Ash, and allies old and new by his side, Puck begins a fantastical and dangerous adventure not to be missed or forgotten.
| Goodreads |
Inkyard Press
---
The Witch's Heart by Genevieve Gornichec
---
When a banished witch falls in love with the legendary trickster Loki, she risks the wrath of the gods in this moving, subversive debut novel that reimagines Norse mythology.

Angrboda's story begins where most witches' tales end: with a burning. A punishment from Odin for refusing to provide him with knowledge of the future, the fire leaves Angrboda injured and powerless, and she flees into the farthest reaches of a remote forest. There she is found by a man who reveals himself to be Loki, and her initial distrust of him transforms into a deep and abiding love.

Their union produces three unusual children, each with a secret destiny, who Angrboda is keen to raise at the edge of the world, safely hidden from Odin's all-seeing eye. But as Angrboda slowly recovers her prophetic powers, she learns that her blissful life—and possibly all of existence—is in danger.

With help from the fierce huntress Skadi, with whom she shares a growing bond, Angrboda must choose whether she'll accept the fate that she's foreseen for her beloved family…or rise to remake their future. From the most ancient of tales this novel forges a story of love, loss, and hope for the modern age.
| Goodreads |
Ace Books
---
February 16th, 2021 🔥
The Wide Starlight by Nicole Lesperance
---
The Hazel Wood meets The Astonishing Color of After in this dreamy, atmospheric novel that follows sixteen-year-old Eli as she tries to remember what truly happened the night her mother disappeared off a glacier in Norway under the Northern Lights.

Never whistle at the Northern Lights, the story goes, or they'll sweep down from the sky and carry you away.

Sixteen-year-old Eline Davis knows it's true. She was there ten years ago, on a frozen fjord in Svalbard, Norway, the night her mother whistled at the lights and then vanished.

Now Eli lives an ordinary life with her dad on Cape Cod. But when the Northern Lights are visible over the Cape for just one night, she can't resist the possibility of seeing her mother again. So she whistles—and it works. Her mother appears, with snowy hair, frosty fingertips and a hazy story of where she's been all these years. And she doesn't return alone.

Along with Eli's mother's reappearance come strange, impossible things. Narwhals swimming in Cape Cod Bay, meteorites landing in Eli's yard, and three shadowy princesses with ominous messages. It's all too much, too fast, and Eli pushes her mother away. She disappears again—but this time, she leaves behind a note that will send Eli on a journey across continents, to the northern tip of the world:

Find me where I left you.
| Goodreads |
Razorbill
---
Amelia Unabridged by Ashley Schumacher
---
Eighteen-year-old Amelia Griffin is obsessed with the famous Orman Chronicles, written by the young and reclusive prodigy N. E. Endsley. They're the books that brought her and her best friend Jenna together after Amelia's father left and her family imploded. So when Amelia and Jenna get the opportunity to attend a book festival with Endsley in attendance, Amelia is ecstatic. It's the perfect way to start off their last summer before college.

In a heartbeat, everything goes horribly wrong. When Jenna gets a chance to meet the author and Amelia doesn't, the two have a blowout fight like they've never experienced. And before Amelia has a chance to mend things, Jenna is killed in a freak car accident. Grief-stricken, and without her best friend to guide her, Amelia questions everything she had planned for the future.

When a mysterious, rare edition of the Orman Chronicles arrives, Amelia is convinced that it somehow came from Jenna. Tracking the book to an obscure but enchanting bookstore in Michigan, Amelia is shocked to find herself face-to-face with the enigmatic and handsome N. E. Endsley himself, the reason for Amelia's and Jenna's fight and perhaps the clue to what Jenna wanted to tell her all along.

Ashley Schumacher's devastating and beautiful debut, Amelia Unabridged, is about finding hope and strength within yourself, and maybe, just maybe, falling in love while you do it.
| Goodreads |
Wednesday Books
---
We Are the Fire by Sam Taylor
---
As electrifying as it is heartbreaking, Sam Taylor's explosive fantasy debut We Are the Fire is perfect for fans of An Ember in the Ashes and the legend of Spartacus.

In the cold, treacherous land of Vesimaa, children are stolen from their families by a cruel emperor, forced to undergo a horrific transformative procedure, and serve in the army as magical fire-wielding soldiers. Pran and Oksana―both taken from their homeland at a young age―only have each other to hold onto in this heartless place.

Pran dreams of one day rebelling against their oppressors and destroying the empire; Oksana only dreams of returning home and creating a peaceful life for them both.

When they discover the emperor has a new, more terrible mission than ever for their kind, Pran and Oksana vow to escape his tyranny once and for all. But their methods and ideals differ drastically, driving a wedge between them. Worse still, they both soon find that the only way to defeat the monsters that subjugated them may be to become monsters themselves.
| Goodreads |
Swoon Reads
---
Wings of Fury (Wings of Fury #1) by Emily R. King
---
From Emily R. King, author of the Hundredth Queen series, comes an epic novel of ancient Greece, Titans and treachery, and the women who dare to rise up against the tyranny of the Golden Age.

My mother told me that men would speak about the Golden Age as a time of peace and happiness for all… However, the women of our age would tell a very different story…

Cronus, God of Gods, whose inheritance is the world. Among his possessions: women, imprisoned and fated to serve. The strong-minded Althea Lambros controls her own fate and lives to honor her dying mother's plea to protect her two sisters at all costs. Althea's journey toward crushing the tyranny has begun. It is a destiny foretold by the Fates. And she is following their visions.

On the southern isle of Crete, hidden among mortal women who have fled the Titans, is the Boy God, son of Cronus and believed dead. He shares Althea's destiny to vanquish the Almighty—fate willing. Because Cronus has caught wind of the plot. He's amassing his own forces against Althea's righteous rebellion and all those who will no longer surrender or run. There will be war. If she's to survive to write their history, the indomitable Althea must soar higher than any god.
| Goodreads |
---
February 23rd, 2021 🔥
The Initial Insult (The Initial Insult #1) by Mindy McGinnis
---
Welcome to Amontillado, Ohio, where your last name is worth more than money, and secrets can be kept… for a price.

Tress Montor knows that her family used to mean something—until she didn't have a family anymore. When her parents disappeared seven years ago while driving her best friend home, Tress lost everything. She might still be a Montor, but the entire town shuns her now that she lives with her drunken, one-eyed grandfather at what locals refer to as the "White Trash Zoo," – a wild animal attraction featuring a zebra, a chimpanzee, and a panther, among other things.

Felicity Turnado has it all – looks, money, and a secret that she's kept hidden. She knows that one misstep could send her tumbling from the top of the social ladder, and she's worked hard to make everyone forget that she was with the Montors the night they disappeared. Felicity has buried what she knows so deeply that she can't even remember what it is… only that she can't look at Tress without having a panic attack.

But she'll have to.

Tress has a plan. A Halloween costume party at an abandoned house provides the ideal situation for Tress to pry the truth from Felicity – brick by brick – as she slowly seals her former best friend into a coal chute. With a drunken party above them, and a loose panther on the prowl, Tress will have her answers – or settle for revenge.

In the first book of this duology, award-winning author Mindy McGinnis draws inspiration from Edgar Allan Poe and masterfully delivers a dark, propulsive mystery in alternating points of view that unravels a friendship . . . forevermore.
| Goodreads |
Katherine Tegen Books
---
A Dark and Hollow Star (A Dark and Hollow Star #1) by Ashley Shuttleworth
---
The Cruel Prince meets City of Bones in this thrilling urban fantasy set in the magical underworld of Toronto that follows a queer cast of characters racing to stop a serial killer whose crimes could expose the hidden world of faeries to humans.

Choose your player.

The "ironborn" half-fae outcast of her royal fae family.
A tempestuous Fury, exiled to earth from the Immortal Realm and hellbent on revenge.
A dutiful fae prince, determined to earn his place on the throne.
The prince's brooding guardian, burdened with a terrible secret.

For centuries, the Eight Courts of Folk have lived among us, concealed by magic and bound by law to do no harm to humans. This arrangement has long kept peace in the Courts—until a series of gruesome and ritualistic murders rocks the city of Toronto and threatens to expose faeries to the human world.

Four queer teens, each who hold a key piece of the truth behind these murders, must form a tenuous alliance in their effort to track down the mysterious killer behind these crimes. If they fail, they risk the destruction of the faerie and human worlds alike. If that's not bad enough, there's a war brewing between the Mortal and Immortal Realms, and one of these teens is destined to tip the scales. The only question is: which way?

Wish them luck. They're going to need it.
| Goodreads |
Simon Pulse
---
Credit for the source of the original image HERE
 🔥 Now is the time to Chat! Are you excited about some of these New Releases? & What is your February's most anticipated book? Let me know everything in the comments, you know I LOVE to know what you think 🔥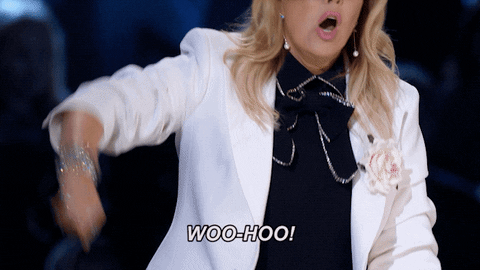 You can support me & to my content by buying me a Ko-fi or Buy me a Coffe