🌿 Hi, guys! I hope you're having a beautiful day with the best readings and peaceful moments.❤️ Today I've come back to share with you my most anticipated books of the year, you know that every year I really enjoy creating these lists where I show you the new releases that I'm most excited about and this year will not be the exception. 😍 I've decided to focus on my top 5 because I hope and challenge myself to read them all by the end of the year, for this reason, I think the best idea is to keep the list short and easily achievable. 🤓 I also think that it will help me control my impulses to buy books lol, and so I know that these five books are really the ones I want to buy once they came out, to read and share my experience with you.
As I always say, I'm very excited to share these little tops with you, I think that sometimes my literary tastes are kind of different, or at least I feel that books with strange themes or plots always catch my attention, so I hope that in these mini-lists you can find new books you haven't heard of yet to add to your own TBR. 👏🏻 👏🏻 👏🏻 
I LOVE you, thanks for the support and beautiful comments 🥺, I'm taking advantage of my free day today to write this post and I love every second, really not having so much time to write makes me value it much more, so without further ado, I hope you enjoy it, make yourself comfortable, & GET STARTED! 🌿
---
Seventeen-year-old Iris Hollow has always been strange. Something happened to her and her two older sisters when they were children, something they can't quite remember but that left each of them with an identical half-moon scar at the base of their throats.

Iris has spent most of her teenage years trying to avoid the weirdness that sticks to her like tar. But when her eldest sister, Grey, goes missing under suspicious circumstances, Iris learns just how weird her life can get: horned men start shadowing her, a corpse falls out of her sister's ceiling, and ugly, impossible memories start to twist their way to the forefront of her mind.

As Iris retraces Grey's last known footsteps and follows the increasingly bizarre trail of breadcrumbs she left behind, it becomes apparent that the only way to save her sister is to decipher the mystery of what happened to them as children.

The closer Iris gets to the truth, the closer she comes to understanding that the answer is dark and dangerous – and that Grey has been keeping a terrible secret from her for years.
| Goodreads |
---
---
Practical Magic meets Twister in this debut contemporary fantasy standalone about heartbreaking power, the terror of our collapsing atmosphere, and the ways we unknowingly change our fate.

For centuries, witches have maintained the climate, their power from the sun peaking in the season of their birth. But now their control is faltering as the atmosphere becomes more erratic. All hope lies with Clara, an Everwitch whose rare magic is tied to every season.

In Autumn, Clara wants nothing to do with her power. It's wild and volatile, and the price of her magic―losing the ones she loves―is too high, despite the need to control the increasingly dangerous weather.

In Winter, the world is on the precipice of disaster. Fires burn, storms rage, and Clara accepts that she's the only one who can make a difference.

In Spring, she falls for Sang, the witch training her. As her magic grows, so do her feelings, until she's terrified Sang will be the next one she loses.

In Summer, Clara must choose between her power and her happiness, her duty and the people she loves…before she loses Sang, her magic, and thrusts the world into chaos.
| Goodreads |
---
---
Natasha's sister is missing.

Her car was found abandoned on the edge of a local nature preserve known as the Bend, but as the case goes cold, Natasha's loss turns to burning anger.

She'll do anything to find answers.

Della's family has channeled magic from the Bend for generations, providing spells for the desperate. But when Natasha appears on her doorstep, Della knows it will take more than simple potions to help her.

But Della has her own secrets to hide.

Because Della thinks she knows the beast who's responsible for the disappearance — her own mother, who was turned into a terrible monster by magic gone wrong.

Natasha is angry. Della has little to lose.

They are each other's only hope.
| Goodreads |
---
---
Courtney Gould's thrilling debut The Dead and the Dark is about the things that lurk in dark corners, the parts of you that can't remain hidden, and about finding home in places―and people―you didn't expect.

The Dark has been waiting for far too long, and it won't stay hidden any longer.

Something is wrong in Snakebite, Oregon. Teenagers are disappearing, some turning up dead, the weather isn't normal, and all fingers seem to point to TV's most popular ghost hunters who have just returned to town. Logan Ortiz-Woodley, daughter of TV's ParaSpectors, has never been to Snakebite before, but the moment she and her dads arrive, she starts to get the feeling that there's more secrets buried here than they originally let on.

Ashley Barton's boyfriend was the first teen to go missing, and she's felt his presence ever since. But now that the Ortiz-Woodleys are in town, his ghost is following her and the only person Ashley can trust is the mysterious Logan. When Ashley and Logan team up to figure out who—or what—is haunting Snakebite, their investigation reveals truths about the town, their families, and themselves that neither of them are ready for. As the danger intensifies, they realize that their growing feelings for each other could be a light in the darkness.
| Goodreads |
---
---
One of the most twisty, surprising, engaging page-turner YAs you'll read this year—We Were Liars with sci-fi scope, Lost with a satisfying resolution.

Cee awoke on an abandoned island three years ago. With no idea of how she was marooned, she only has a rickety house, an old android, and a single memory: she has a sister, and Cee needs to find her.

STEM prodigy Kasey wants escape from the science and home she once trusted. The eco-city—Earth's last unpolluted place—is meant to be sanctuary for those commited to planetary protection, but it's populated by people willing to do anything for refuge, even lie. Now, she'll have to decide if she's ready to use science to help humanity, even though it failed the people who mattered most.
| Goodreads |
---
Credit for the source of the original image HERE
I hope you enjoyed my most anticipated 2021 post, guys! Thank you SO much for stopping by, it means a lot ❤️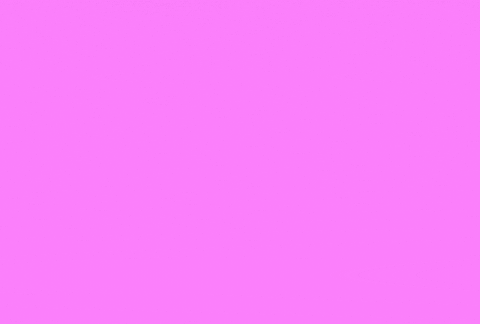 You can support me & to my content by buying me a Ko-fi or Buy me a Coffe
🌿 It's time to Chat! What are your most anticipated books of this year? & What do you think of my list? Do you want to read any of them too? Let me know everything, you know I LOVE to know what you think 🌿