🔥 Hi, mis amores!! I hope you're having a wonderful day full of good readings & beautiful moments.❤️ Today we'll have this new stage of literary releases of 2021! Super excited to have the chance to share with you again this post series, where every month I'll be bringing you the newest book releases, obviously focusing on those that sound more interesting and more appealing to me. 🌟 As I always say "Good news for the heart but bad for the pocket" right? that expression never gets old 😂. So if you're not afraid to let your TBR grow… even more, & you're dying to know what books are about to come out, this is the series for you. 👏🏻
In these posts, I always include those book releases that, as I said before, resonate the most with me or sound like something that I'll love, so I'll only highlight those that I plan to read at some point.
I hope you enjoy this post a lot & above all, that you can find new books to enjoy. 😍 Thank you for choosing to share this moment with me, make yourself comfortable, grab your favorite drink & LET'S GET STARTED! 🔥 
‼️ Small Clarification: The dates of some of these books may change due to Covid-19 and everything that's happening in the world right now, so if that's the case, don't hesitate to let me know!
January 5th, 2021 🔥 
Lore by Alexandra Bracken
---
From the #1 New York Times best-selling author of The Darkest Minds comes a sweepingly ambitious, high-octane tale of power, destiny, love and redemption.

Every seven years, the Agon begins. As punishment for a past rebellion, nine Greek gods are forced to walk the earth as mortals, hunted by the descendants of ancient bloodlines, all eager to kill a god and seize their divine power and immortality.
Long ago, Lore Perseous fled that brutal world in the wake of her family's sadistic murder by a rival line, turning her back on the hunt's promises of eternal glory. For years she's pushed away any thought of revenge against the man–now a god–responsible for their deaths.

Yet as the next hunt dawns over New York City, two participants seek out her help: Castor, a childhood friend of Lore believed long dead, and a gravely wounded Athena, among the last of the original gods.

The goddess offers an alliance against their mutual enemy and, at last, a way for Lore to leave the Agon behind forever. But Lore's decision to bind her fate to Athena's and rejoin the hunt will come at a deadly cost–and still may not be enough to stop the rise of a new god with the power to bring humanity to its knees.
| Goodreads |
Disney-Hyperion
---
January 12th, 2021 🔥 
Concrete Rose (The Hate U Give #0) by Angie Thomas
---
International phenomenon Angie Thomas revisits Garden Heights seventeen years before the events of The Hate U Give in this searing and poignant exploration of Black boyhood and manhood.

If there's one thing seventeen-year-old Maverick Carter knows, it's that a real man takes care of his family. As the son of a former gang legend, Mav does that the only way he knows how: dealing for the King Lords. With this money he can help his mom, who works two jobs while his dad's in prison.

Life's not perfect, but with a fly girlfriend and a cousin who always has his back, Mav's got everything under control.

Until, that is, Maverick finds out he's a father.

Suddenly he has a baby, Seven, who depends on him for everything. But it's not so easy to sling dope, finish school, and raise a child. So when he's offered the chance to go straight, he takes it. In a world where he's expected to amount to nothing, maybe Mav can prove he's different.

When King Lord blood runs through your veins, though, you can't just walk away. Loyalty, revenge, and responsibility threaten to tear Mav apart, especially after the brutal murder of a loved one. He'll have to figure out for himself what it really means to be a man.
| Goodreads |
Balzer + Bray
---
Every Single Lie by Rachel Vincent
---
In this gripping YA novel about social media bullying and half-truths, one girl's discovery of a dead baby in her high school locker room rocks an entire community.

Nobody in Beckett's life seems to be telling the whole story. Her boyfriend Jake keeps hiding texts and might be cheating on her. Her father lied about losing his job before his shocking death. And everyone in school seems to be whispering about her and her family behind her back.

But none of that compares to the day Beckett finds the body of a newborn baby in a gym bag-Jake's gym bag -on the floor of her high school locker room. As word leaks out, rumors that Beckett's the mother take off like wildfire in a town all too ready to believe the worst of her. And as the police investigation unfolds, she discovers that everyone has a secret to hide and the truth could alter everything she thought she knew.
| Goodreads |
Bloomsbury YA
---
Across the Green Grass Fields (Wayward Children #6) by Seanan McGuire
---
A young girl discovers a portal to a land filled with centaurs and unicorns in Seanan McGuire's Across the Green Grass Fields, a standalone tale in the Hugo and Nebula Award-wining Wayward Children series.

"Welcome to the Hooflands. We're happy to have you, even if you being here means something's coming."

Regan loves, and is loved, though her school-friend situation has become complicated, of late.

When she suddenly finds herself thrust through a doorway that asks her to "Be Sure" before swallowing her whole, Regan must learn to live in a world filled with centaurs, kelpies, and other magical equines―a world that expects its human visitors to step up and be heroes.

But after embracing her time with the herd, Regan discovers that not all forms of heroism are equal, and not all quests are as they seem…
| Goodreads |
Tordotcom
---
Into the Heartless Wood by Joanna Ruth Meyer
---
The forest is a dangerous place, where siren song lures men and women to their deaths. For centuries, a witch has harvested souls to feed the heartless tree, using its power to grow her domain.

When Owen Merrick is lured into the witch's wood, one of her tree-siren daughters, Seren, saves his life instead of ending it. Every night, he climbs over the garden wall to see her, and every night her longing to become human deepens. But a shift in the stars foretells a dangerous curse, and Seren's quest to become human will lead them into an ancient war raging between the witch and the king who is trying to stop her.

Epic, heartbreaking, and darkly atmospheric, Into the Heartless Wood is the story of impossible love between a monstrous tree siren and a boy who lives at the edge of her wood.
| Goodreads |
Page Street Kids
---
January 19th, 2021 🔥 
Cast in Firelight (Wickery #1) by Dana Swift
---
Adraa is the royal heir of Belwar, a talented witch on the cusp of taking her royal ceremony test, and a girl who just wants to prove her worth to her people.

Jatin is the royal heir to Naupure, a competitive wizard who's mastered all nine colors of magic, and a boy anxious to return home for the first time since he was a child.

Together, their arranged marriage will unite two of Wickery's most powerful kingdoms. But after years of rivalry from afar, Adraa and Jatin only agree on one thing: their reunion will be anything but sweet.

Only, destiny has other plans and with the criminal underbelly of Belwar suddenly making a move for control, their paths cross…and neither realizes who the other is, adopting separate secret identities instead.

Between dodging deathly spells and keeping their true selves hidden, the pair must learn to put their trust in the other if either is to uncover the real threat. Now Wickery's fate is in the hands of rivals..? Fiancées..? Partners..? Whatever they are, it's complicated and bound for greatness or destruction.

The first book in an epic, heart-pounding fantasy duology about two royal heirs betrothed to be married, but whose loyalties are torn, and a ruthless enemy who threatens their world, perfect for fans of Sabaa Tahir, Hafsah Faizal, and Renée Ahdieh.
| Goodreads |
Delacorte Press
---
Wider Than the Sky by Katherine Field Rothschild
---
In the wake of sudden tragedy, twin sisters uncover a secret that rips open their world. Katherine Rothschild explores the pain and power of forgiveness in a stunning debut novel that will shatter your heart and piece it back together, one truth at a time.

Sixteen-year-old Sabine Braxton doesn't have much in common with her identical twin, Blythe. When their father dies from an unexpected illness, each copes with the loss in her own way—Sabine by "poeting" (an uncontrollable quirk of bursting into poetry at inappropriate moments) and Blythe by obsessing over getting into MIT, their father's alma mater. Neither can offer each other much support . . . at least not until their emotionally detached mother moves them into a ramshackle Bay Area mansion owned by a stranger named Charlie.

Soon, the sisters unite in a mission to figure out who Charlie is and why he seems to know everything about them. They quickly make a life-changing discovery: their father died of an HIV- related infection, Charlie was his lover, and their mother knows the whole story. The revelation unravels Sabine's world, while practical Blythe seems to take everything in stride. Once again at odds with her sister, Sabine chooses to learn all she can about the father she never knew. Ultimately, she must decide if she can embrace his last wish for their family legacy—along with forgiveness.
| Goodreads |
Soho Teen
---
Playing with Fire by April Henry
---
When a fire cuts off a popular trail in the Oregon forest, a small group trapped by the flames must find another way out―or die―in Playing with Fire, an unrelenting teen-vs-nature YA thriller by New York Times bestselling author April Henry.

Natalia is not the kind of girl who takes risks. Six years ago, she barely survived the house fire that killed her baby brother. Now she is cautious and always plays it safe. For months, her co-worker Wyatt has begged her to come hiking with him, and Natalia finally agrees.

But when a wildfire breaks out, blocking the trail back, a perfect sunny day quickly morphs into a nightmare. With no cell service, few supplies, and no clear way out of the burning forest, a group of strangers will have to become allies if they're going to survive. Hiking in the dark, they must reach the only way out―a foot bridge over a deep canyon―before the fire catches them.
| Goodreads |
Henry Holt & Company
---
Hall of Smoke by H.M. Long
---
Epic fantasy featuring warrior priestesses and fickle gods at war, for readers of Brian Staveley's Chronicles of the Unhewn Throne.
Hessa is an Eangi: a warrior priestess of the Goddess of War, with the power to turn an enemy's bones to dust with a scream. Banished for disobeying her goddess's command to murder a traveller, she prays for forgiveness alone on a mountainside.
While she is gone, raiders raze her village and obliterate the Eangi priesthood. Grieving and alone, Hessa – the last Eangi – must find the traveller, atone for her weakness and secure her place with her loved ones in the High Halls. As clans from the north and legionaries from the south tear through her homeland, slaughtering everyone in their path, Hessa strives to win back her goddess' favour.
Beset by zealot soldiers, deceitful gods, and newly-awakened demons at every turn, Hessa burns her path towards redemption and revenge. But her journey reveals a harrowing truth: the gods are dying and the High Halls of the afterlife are fading. Soon Hessa's trust in her goddess weakens with every unheeded prayer.
Thrust into a battle between the gods of the Old World and the New, Hessa realizes there is far more on the line than securing a life beyond her own death. Bigger, older powers slumber beneath the surface of her world. And they're about to wake up.

| Goodreads |
Titan Books
---
January 21st, 2021 🔥 
The Burning Girls by C.J. Tudor
---
500 years ago: eight martyrs were burnt to death
30 years ago: two teenagers vanished without trace
Two months ago: the vicar committed suicide

Welcome to Chapel Croft.

For Rev Jack Brooks and teenage daughter Flo it's supposed to be a fresh start. New job, new home. But, as Jack knows, the past isn't easily forgotten.

And in a close-knit community where the residents seem as proud as they are haunted by Chapel Croft's history, Jack must tread carefully. Ancient superstitions as well as a mistrust of outsiders will be hard to overcome.

Yet right away Jack has more frightening concerns.

Why is Flo plagued by visions of burning girls?
Who's sending them sinister, threatening messages?
And why did no one mention that the last vicar killed himself?

Chapel Croft's secrets lie deep and dark as the tomb. Jack wouldn't touch them if not for Flo – anything to protect Flo.

But the past is catching up with Chapel Croft – and with Jack. For old ghosts with scores to settle will never rest . .
| Goodreads |
Michael Joseph
---
January 26th, 2021 🔥 
Don't Tell a Soul by Kirsten Miller
---
Stay up all night with this modern day Rebecca! Perfect for fans of Truly Devious—a haunting story about a new girl in an old town filled with dark secrets . . . that might just kill her.

People say the house is cursed.
It preys on the weakest, and young women are its favorite victims.
In Louth, they're called the Dead Girls.

All Bram wanted was to disappear—from her old life, her family's past, and from the scandal that continues to haunt her. The only place left to go is Louth, the tiny town on the Hudson River where her uncle, James, has been renovating an old mansion.

But James is haunted by his own ghosts. Months earlier, his beloved wife died in a fire that people say was set by her daughter. The tragedy left James a shell of the man Bram knew—and destroyed half the house he'd so lovingly restored.

The manor is creepy, and so are the locals. The people of Louth don't want outsiders like Bram in their town, and with each passing day she's discovering that the rumors they spread are just as disturbing as the secrets they hide. Most frightening of all are the legends they tell about the Dead Girls. Girls whose lives were cut short in the very house Bram now calls home.

The terrifying reality is that the Dead Girls may have never left the manor. And if Bram looks too hard into the town's haunted past, she might not either.
| Goodreads |
Delacorte Press
---
Unchosen by Katharyn Blair
---
Katharyn Blair crafts a fiercely feminist fantasy with a horrifying curse, swoon-worthy sea captains, and the power of one girl to choose her own fate in this contemporary standalone adventure that's perfect for fans of The Fifth Wave and Seafire, and for anyone who has ever felt unchosen.

For Charlotte Holloway, the world ended twice.

The first was when her childhood crush, Dean, fell in love—with her older sister.

The second was when the Crimson, a curse spread through eye contact, turned the majority of humanity into flesh-eating monsters.

Neither end of the world changed Charlotte. She's still in the shadows of her siblings. Her popular older sister, Harlow, now commands forces of survivors. And her talented younger sister, Vanessa, is the Chosen One—who, legend has it, can end the curse.

When their settlement is raided by those seeking the Chosen One, Charlotte makes a reckless decision to save Vanessa: she takes her place as prisoner.

The word spreads across the seven seas—the Chosen One has been found.

But when Dean's life is threatened and a resistance looms on the horizon, the lie keeping Charlotte alive begins to unravel. She'll have to break free, forge new bonds, and choose her own destiny if she has any hope of saving her sisters, her love, and maybe even the world.

Because sometimes the end is just a new beginning.
| Goodreads |
Katherine Tegen Books
---
Credits for the source of the original image

 HERE
 🔥 Now is the time to Chat! Are you excited about some of these New Releases? & What is your January's most anticipated book? Let me know everything in the comments, you know I LOVE to know what you think 🔥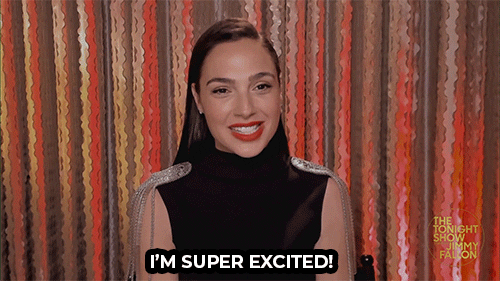 You can support me & to my content by buying me a Ko-fi or Buy me a Coffe