☀️ Hi, guys, I hope you're having a beautiful day, full of good readings and incredible moments!! ❤️ First of all, HAPPY NEW YEAR, from here I wish you only the best for 2021 and I hope it's full of blessings, opportunities, growth, and health for you and your family. 🎊 Super happy to be able to sit down to share with you a little about my readings in this new year, this post will be different from my usual ones since I'll combine my Wrap Up from last month with my TBR from this month, this is because due to my new job, I don't have much time for my beloved blog, but still, here I am, I told you that I wouldn't leave and I will not! 🙌🏻 You know that sharing my love of reading with you and being able to create content means a lot for me and will always be a wonderful part of my life, especially having the chance to interact with you has been one of the greatest blessings my 2020 has had, and I hope it continues to be an active part of my life in 2021. 🥺 I LOVE YOU with my heart, THANK YOU SO SO MUCH for the support of always despite the circumstances & I send all my love & good energy to you. 🌟 🌟 🌟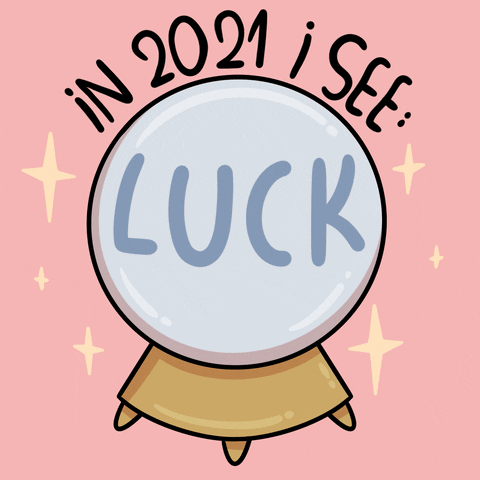 PS: Thank you for understanding that I don't have so much time on my hands right now, every comment of support and love that I've received has made me move to tears. Knowing that you support me and will not forget me has made me feel deeply fortunate 😭 .
So today I'll share with you first, my readings for December, which have obviously been much less than I expected, but they were still positive & I'll also share with you my readings for this month!! I'm very excited about that because I plan to give my reading a little change and give myself something lighter, so I can read while I adjust to my new job and new schedules. 😊 So even though I won't be able to read as much as always, I still hope to find wonderful readings this year so that I can continue to share only the best with you!! 😍
Fun Fact: I only needed 1 book more to finish my 2020 Goodreads Reading Challenge LOL, I think it's funny because maybe I could have completed it, but I ended up reading 69 books in 2020 and that's not bad at all! 😂
So, I don't want to make this introduction infinite like I always end up doing lol, you know me, I love talking to you, so to summarize, I'm grateful for the beginning of this new year, for the little blessings of every day and especially for you and for giving me a place in your life.❤️ Also, super excited to bring you new content this year and much, much more books to recommend and to discuss about. Now, without further ado, I can't wait to share my past and future readings with you, so LET'S START! ☀️
🌙 Magical & Atmospheric Fantasy Stories 🌹
☀️ A Curse of Ash and Embers (Tales of the Blackbone Witches #1) by Jo Spurrier | The idea of ​​the book is wonderful and I love how the author has achieved the magical and atmospheric vibe, on the other hand, needs more work of depth in the characters as well as more impact in some scenes. I enjoyed the pace although it's kind of slow, I think it goes very well with the story, and I really liked the ending! I hope that with the sequel the author can give us a little more world construction and character development, as well as a little more information in general and perhaps also a clearer direction, although I recognize that with that ending I think the sequel will take a turn. I highly recommend this one if you want a reading about witches and monsters, which also gives you a delicious atmosphere. Besides, I'll recommend if you don't mind that it's mostly superficial because I think that even so with everything and its flaws, it's super enjoyable. | BOOK REVIEW |
---
☀️ A Curse of Roses by Diana Pinguicha | I would undoubtedly recommend this book, I think it has a solid base that's very interesting to explore, the myth on which the author has been based is incredibly beautiful and magical, that's still my favorite aspect of the book, and although it's rush in its narration and it lacks development in some aspects, it's very enjoyable and although many say it's a slow pace, I don't think so, I read it quite fast, in fact, on the contrary, I think that a slow pace would have been even better to develop more some areas in depth, but in general, the story itself is very good and is very well thought out. The romance is charming, the characters are quite solid, especially the main character who stands out above other characters that I've read due to her feisty and empathetic personality & also is quite atmospheric, which is great. But if you like myths and want to explore this Porugues myth, don't hesitate to give it a chance, it's worth it. | BOOK REVIEW |
---
I'm Currently Reading …
---
First ARCs of 2021 🎉
☀️ Hall of Smoke by H.M. Long | Epic fantasy featuring warrior priestesses and fickle gods at war, for readers of Brian Staveley's Chronicles of the Unhewn Throne.
Hessa is an Eangi: a warrior priestess of the Goddess of War, with the power to turn an enemy's bones to dust with a scream. Banished for disobeying her goddess's command to murder a traveller, she prays for forgiveness alone on a mountainside.
While she is gone, raiders raze her village and obliterate the Eangi priesthood. Grieving and alone, Hessa – the last Eangi – must find the traveller, atone for her weakness and secure her place with her loved ones in the High Halls. As clans from the north and legionaries from the south tear through her homeland, slaughtering everyone in their path, Hessa strives to win back her goddess' favour.
Beset by zealot soldiers, deceitful gods, and newly-awakened demons at every turn, Hessa burns her path towards redemption and revenge. But her journey reveals a harrowing truth: the gods are dying and the High Halls of the afterlife are fading. Soon Hessa's trust in her goddess weakens with every unheeded prayer.
Thrust into a battle between the gods of the Old World and the New, Hessa realizes there is far more on the line than securing a life beyond her own death. Bigger, older powers slumber beneath the surface of her world. And they're about to wake up.
---
☀️ Across the Green Grass Fields (Wayward Children #6) by Seanan McGuire | A young girl discovers a portal to a land filled with centaurs and unicorns in Seanan McGuire's Across the Green Grass Fields, a standalone tale in the Hugo and Nebula Award-wining Wayward Children series.
"Welcome to the Hooflands. We're happy to have you, even if you being here means something's coming."
Regan loves, and is loved, though her school-friend situation has become complicated, of late.
When she suddenly finds herself thrust through a doorway that asks her to "Be Sure" before swallowing her whole, Regan must learn to live in a world filled with centaurs, kelpies, and other magical equines―a world that expects its human visitors to step up and be heroes.
But after embracing her time with the herd, Regan discovers that not all forms of heroism are equal, and not all quests are as they seem…
---
☀️ The Unadjusteds (The Unadjusteds #1) by Marisa Noelle | Sixteen-year-old Silver Melody lives in a world where 80% of the population has modified their DNA. Known as the altereds, those people now possess enhancements like wings, tails, and increased strength or intelligence. Although Silver's parents created the nanite pill used to deliver these genetic modifications, Silver is proud of her unadjusted state.
However, when the president declares all unadjusteds must take a nanite, Silver has no choice but to flee the city with her father and some friends to prevent the extinction of the unadjusteds.
With Silver's mother in prison for treason, Silver's father is the unadjusteds' only hope at finding a cure. But time is running out as Silver's father is captured by the president's almost immortal army. Vicious hellhounds are on Silver's trail, and her only chance to recover her father involves teaming up with a new group of unlikely friends before all humanity is lost.
---
☀️ Wider Than the Sky by Katherine Field Rothschild | In the wake of sudden tragedy, twin sisters uncover a secret that rips open their world. Katherine Rothschild explores the pain and power of forgiveness in a stunning debut novel that will shatter your heart and piece it back together, one truth at a time.
Sixteen-year-old Sabine Braxton doesn't have much in common with her identical twin, Blythe. When their father dies from an unexpected illness, each copes with the loss in her own way—Sabine by "poeting" (an uncontrollable quirk of bursting into poetry at inappropriate moments) and Blythe by obsessing over getting into MIT, their father's alma mater. Neither can offer each other much support . . . at least not until their emotionally detached mother moves them into a ramshackle Bay Area mansion owned by a stranger named Charlie.
Soon, the sisters unite in a mission to figure out who Charlie is and why he seems to know everything about them. They quickly make a life-changing discovery: their father died of an HIV- related infection, Charlie was his lover, and their mother knows the whole story. The revelation unravels Sabine's world, while practical Blythe seems to take everything in stride. Once again at odds with her sister, Sabine chooses to learn all she can about the father she never knew. Ultimately, she must decide if she can embrace his last wish for their family legacy—along with forgiveness.
---
☀️ Romance/Contemporary Summer Book Pile 🍦
☀️ You Say It First by Katie Cotugno | Meg has her entire life set up perfectly: her boyfriend Mason is sweet and supportive, she and her best friend Emily plan to head to Cornell together in the fall, and she even finds time to clock shifts phonebanking at a voter registration call center in her Philadelphia suburb. But everything changes when one of those calls connects her to a stranger from small-town Ohio, who gets under her skin from the moment he picks up the phone.
Colby is stuck in a rut, reeling from a family tragedy and working a dead-end job—unsure what his future holds, or if he even cares. The last thing he has time for is some privileged rich girl preaching the sanctity of the political process. So he says the worst thing he can think of and hangs up.
But things don't end there.…
That night on the phone winds up being the first in a series of candid, sometimes heated, always surprising conversations that lead to a long-distance friendship and then—slowly—to something more. Across state lines and phone lines, Meg and Colby form a once-in-a-lifetime connection. But in the end, are they just too different to make it work?
You Say It First is a propulsive, layered novel about how sometimes the person who has the least in common with us can be the one who changes us most.
---
☀️ Beach Read by Emily Henry | A romance writer who no longer believes in love and a literary writer stuck in a rut engage in a summer-long challenge that may just upend everything they believe about happily ever afters.
Augustus Everett is an acclaimed author of literary fiction. January Andrews writes bestselling romance. When she pens a happily ever after, he kills off his entire cast.
They're polar opposites.
In fact, the only thing they have in common is that for the next three months, they're living in neighboring beach houses, broke, and bogged down with writer's block.
Until, one hazy evening, one thing leads to another and they strike a deal designed to force them out of their creative ruts: Augustus will spend the summer writing something happy, and January will pen the next Great American Novel. She'll take him on field trips worthy of any rom-com montage, and he'll take her to interview surviving members of a backwoods death cult (obviously). Everyone will finish a book and no one will fall in love. Really.
---
☀️ Everything Leads to You by Nina LaCour | A love letter to the craft and romance of film and fate in front of—and behind—the camera from the award-winning author of Hold Still.
A wunderkind young set designer, Emi has already started to find her way in the competitive Hollywood film world.
Emi is a film buff and a true romantic, but her real-life relationships are a mess. She has desperately gone back to the same girl too many times to mention. But then a mysterious letter from a silver screen legend leads Emi to Ava. Ava is unlike anyone Emi has ever met. She has a tumultuous, not-so-glamorous past, and lives an unconventional life. She's enigmatic…. She's beautiful. And she is about to expand Emi's understanding of family, acceptance, and true romance.
---
☀️ Nantucket Blue (Nantucket #1) by Leila Howland | For Cricket Thompson, a summer like this one will change everything. A summer spent on Nantucket with her best friend, Jules Clayton, and the indomitable Clayton family. A summer when she'll make the almost unattainable Jay Logan hers. A summer to surpass all dreams.
Some of this turns out to be true. Some of it doesn't.
When Jules and her family suffer a devastating tragedy that forces the girls apart, Jules becomes a stranger whom Cricket wonders whether she ever really knew. And instead of lying on the beach working on her caramel-colored tan, Cricket is making beds and cleaning bathrooms to support herself in paradise for the summer.
But it's the things Cricket hadn't counted on–most of all, falling hard for someone who should be completely off-limits–that turn her dreams into an exhilarating, bittersweet reality.
A beautiful future is within her grasp, and Cricket must find the grace to embrace it. If she does, her life could be the perfect shade of Nantucket blue.
---
I know you're probably thinking … "Sofi, there's a bit of romance in your TBR, are you okay?" LOL and YES, I KNOW!! Sometimes a girl needs a little romance during the summer, and I've wanted to try these authors and their works for a long time, hopefully, it will be a fun experience! *fingers crossed* 😅
---
Thanks for joining me in another post, guys! Hope you have a month full of blessings & a prosperous healthy 2021 ❤️
You can support me & to my content by buying me a Ko-fi or Buy me a Coffe
☀️ Have you read any of these books? What do you think about them? & What will you be reading this month? Let me know everything in the comments, you know that I always love to know what you think☀️