🌿 Hi, guys! I hope you're having a wonderful day full of good readings.❤️ Here I am again, my loves, I've been super absent in the last week because I've got a new job that requires 100% of my time and honestly I haven't been able to find a moment to dedicate to the blog, or even to read, because when I get home at night I just want to sleep, you know? Anyway, I'm grateful to get back to work and I hope everything goes well with that for me *fingers crossed* 🥺 but I still wanted to come back today to share a new post with you, this time it's MY FAVORITE POST OF THE YEAR! And it's because I share my favorite books I've read over the past year and we can chat a bit about them. I don't know how many posts I'll be capable of uploading from now on, but I promise to do my best to at least bring you one quality post per week, but I'll see that over time. I want to say THANK YOU SO MUCH at the bottom of my heart for the support and love that I still receive from you, even when I'm not being active within the community as I used to be, that means a lot to me, I promise that every time I have free time I'll use it to check other blogs and support you as I've always tried to because even though my life is a bit crazy now my feelings haven't changed, I love this community and I love blogging as much as reading, so I'll continue to do so. 😍 😍 😍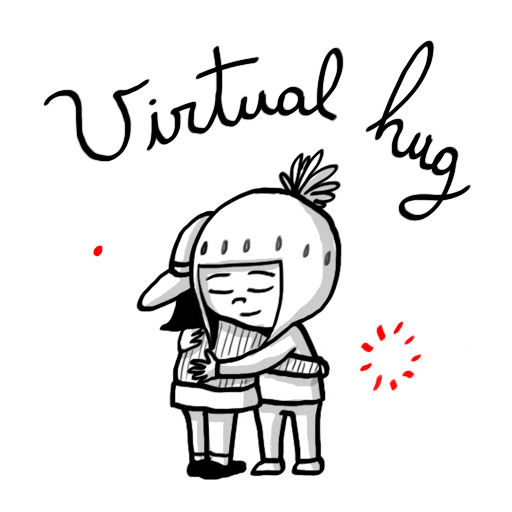 So today's post, as I already mentioned, is the post where I share with you my top with my favorite books of the year, but unlike most of my tops this time the order is important because I'll be ordering them from my least favorite to my most favorite book of the year, with this I hope to make the post more fun and it's also like a little challenge for me that I find fun. 👏🏻 Even so, and with that said, it doesn't mean that I don't love each of these books so much, from the lowest position to the highest is being part of my list of faves, so obviously I've loved all of them. I hope you can add many books from this list to your own TBR and read them to love them as much as I have, I'm so excited to share this list with you! 😊
I hope that each of you had a beautiful Christmas and have an even better New Year, surrounded by your loved ones and if you can't, cause "pandemic" then I send you all my pure love just for you, I'm sure 2021 will be full of blessings for all of us. 🥰 Now, without further ado, I'm SO excited to be writing this post and sharing all these wonderful books with you, so let's get started!! Get comfortable and find yourself something tasty to drink, this will be good! 🌿
---
Rowan has gone rogue, and has taken it upon himself to put the Scythedom through a trial by fire. Literally. In the year since Winter Conclave, he has gone off-grid, and has been striking out against corrupt scythes—not only in MidMerica, but across the entire continent. He is a dark folk hero now—"Scythe Lucifer"—a vigilante taking down corrupt scythes in flames.
Citra, now a junior scythe under Scythe Curie, sees the corruption and wants to help change it from the inside out, but is thwarted at every turn, and threatened by the "new order" scythes. Realizing she cannot do this alone—or even with the help of Scythe Curie and Faraday, she does the unthinkable, and risks being "deadish" so she can communicate with the Thunderhead—the only being on earth wise enough to solve the dire problems of a perfect world. But will it help solve those problems, or simply watch as perfection goes into decline?
| Goodreads | Book Review |
---
---
Be careful of the dark, dark wood…
Especially the woods surrounding the town of Fir Haven. Some say these woods are magical. Haunted, even.
Rumored to be a witch, only Nora Walker knows the truth. She and the Walker women before her have always shared a special connection with the woods. And it's this special connection that leads Nora to Oliver Huntsman—the same boy who disappeared from the Camp for Wayward Boys weeks ago—and in the middle of the worst snowstorm in years. He should be dead, but here he is alive, and left in the woods with no memory of the time he'd been missing.
But Nora can feel an uneasy shift in the woods at Oliver's presence. And it's not too long after that Nora realizes she has no choice but to unearth the truth behind how the boy she has come to care so deeply about survived his time in the forest, and what led him there in the first place. What Nora doesn't know, though, is that Oliver has secrets of his own—secrets he'll do anything to keep buried, because as it turns out, he wasn't the only one to have gone missing on that fateful night all those weeks ago.
For as long as there have been fairy tales, we have been warned to fear what lies within the dark, dark woods and in Winterwood, New York Times bestselling author Shea Ernshaw, shows us why.
From New York Times bestselling author of The Wicked Deep comes a haunting romance perfect for fans of Practical Magic,where dark fairy tales and enchanted folklore collide after a boy, believed to be missing, emerges from the magical woods—and falls in love with the witch determined to unravel his secrets.
| Goodreads | Book Review |
---
---
In the faux-documentary style of The Blair Witch Project comes the campfire story of a missing girl, a vengeful ghost, and the girl who is determined to find her sister–at all costs.
Once a year, the path appears in the forest and Lucy Gallows beckons. Who is brave enough to find her–and who won't make it out of the woods?
It's been exactly one year since Sara's sister, Becca, disappeared, and high school life has far from settled back to normal. With her sister gone, Sara doesn't know whether her former friends no longer like her…or are scared of her, and the days of eating alone at lunch have started to blend together. When a mysterious text message invites Sara and her estranged friends to "play the game" and find local ghost legend Lucy Gallows, Sara is sure this is the only way to find Becca–before she's lost forever. And even though she's hardly spoken with them for a year, Sara finds herself deep in the darkness of the forest, her friends–and their cameras–following her down the path. Together, they will have to draw on all of their strengths to survive. The road is rarely forgiving, and no one will be the same on the other side.
| Goodreads | Book Review |
---
---
All her life, Spensa's dreamed of becoming a pilot. Of proving she's a hero like her father. She made it to the sky, but the truths she learned about her father were crushing. The rumors of his cowardice are true—he deserted his flight during battle against the Krell. Worse, though, he turned against his team and attacked them.

Spensa is sure that there's more to the story. And she's sure that whatever happened to her father in his starship could happen to her. When she made it outside the protective shell of her planet, she heard the stars—and it was terrifying. Everything Spensa has been taught about her world is a lie.

But Spensa also discovered a few other things about herself—and she'll travel to the end of the galaxy to save humankind if she needs to.
| Goodreads | Book Review |
---
---
An #ownvoices contemporary YA set in Argentina, about a rising soccer star who must put everything on the line—even her blooming love story—to follow her dreams.

In Rosario, Argentina, Camila Hassan lives a double life.

At home, she is a careful daughter, living within her mother's narrow expectations, in her rising-soccer-star brother's shadow, and under the abusive rule of her short-tempered father.

On the field, she is La Furia, a powerhouse of skill and talent. When her team qualifies for the South American tournament, Camila gets the chance to see just how far those talents can take her. In her wildest dreams, she'd get an athletic scholarship to a North American university.

But the path ahead isn't easy. Her parents don't know about her passion. They wouldn't allow a girl to play fútbol—and she needs their permission to go any farther. And the boy she once loved is back in town. Since he left, Diego has become an international star, playing in Italy for the renowned team Juventus. Camila doesn't have time to be distracted by her feelings for him. Things aren't the same as when he left: she has her own passions and ambitions now, and La Furia cannot be denied. As her life becomes more complicated, Camila is forced to face her secrets and make her way in a world with no place for the dreams and ambition of a girl like her.
| Goodreads | Book Review |
---
---
In the captivating start to a new, darkly lyrical fantasy series, Tea can raise the dead, but resurrection comes at a price.When Tea accidentally resurrects her brother from the dead, she learns she is different from the other witches in her family. Her gift for necromancy means that she's a bone witch, a title that makes her feared and ostracized by her community. But Tea finds solace and guidance with an older, wiser bone witch, who takes Tea and her brother to another land for training.In her new home, Tea puts all her energy into becoming an asha-one who can wield elemental magic. But dark forces are approaching quickly, and in the face of danger, Tea will have to overcome her obstacles and make a powerful choice.
| Goodreads | Book Review |
---
---
Camino Rios lives for the summers when her father visits her in the Dominican Republic. But this time, on the day when his plane is supposed to land, Camino arrives at the airport to see crowds of crying people…

In New York City, Yahaira Rios is called to the principal's office, where her mother is waiting to tell her that her father, her hero, has died in a plane crash.

Separated by distance – and Papi's secrets – the two girls are forced to face a new reality in which their father is dead and their lives are forever altered. And then, when it seems like they've lost everything of their father, they learn of each other.

Papi's death uncovers all the painful truths he kept hidden, and the love he divided across an ocean. And now, Camino and Yahaira are both left to grapple with what this new sister means to them, and what it will now take to keep their dreams alive.

In a dual narrative novel in verse that brims with both grief and love, award-winning and bestselling author Elizabeth Acevedo writes about the devastation of loss, the difficulty of forgiveness, and the bittersweet bonds that shape our lives.
| Goodreads | Book Review |
---
---
From the award-winning author Mark Oshiro comes a powerful fantasy novel about finding home and falling in love amidst the dangers of a desert where stories come to life.

Xochital is destined to wander the desert alone, speaking her troubled village's stories into its arid winds. Her only companions are the blessed stars above and enimagic lines of poetry magically strewn across dusty dunes.

Her one desire: to share her heart with a kindred spirit.

One night, Xo's wish is granted—in the form of Emilia, the cold and beautiful daughter of the town's murderous mayor. But when the two set out on a magical journey across the desert, they find their hearts could be a match… if only they can survive the nightmare-like terrors that arise when the sun goes down.

Fresh off of Anger Is a Gift's smashing success, Oshiro branches out into a fantastical direction with their new YA novel, The Stars Around Us.
| Goodreads | Book Review |
---
---
Echo Brown is a wizard from the East Side, where apartments are small and parents suffer addictions to the white rocks. Yet there is magic . . . everywhere. New portals begin to open when Echo transfers to the rich school on the West Side, and an insightful teacher becomes a pivotal mentor. Each day, Echo travels between two worlds, leaving her brothers, her friends, and a piece of herself behind on the East Side. There are dangers to leaving behind the place that made you. Echo soon realizes there is pain flowing through everyone around her, and a black veil of depression threatens to undo everything she's worked for.

Heavily autobiographical and infused with magical realism, Black Girl Unlimited fearlessly explores the intersections of poverty, sexual violence, depression, racism, and sexism—all through the arc of a transcendent coming-of-age.

A powerful memoir for fans of Piecing Me Together by Renee Watson and American Street by Ibi Zoboi.
| Goodreads | Book Review |
---
---
From the author of the New York Times bestseller Wilder Girls comes a new twisty thriller about a girl whose past has always been a mystery—until she decides to return to her mother's hometown . . . where history has a tendency to repeat itself.
Ever since Margot was born, it's been just her and her mother. No answers to Margot's questions about what came before. No history to hold on to. No relative to speak of. Just the two of them, stuck in their run-down apartment, struggling to get along.
But that's not enough for Margot. She wants family. She wants a past. And she just found the key she needs to get it: A photograph, pointing her to a town called Phalene. Pointing her home. Only, when Margot gets there, it's not what she bargained for.
Margot's mother left for a reason. But was it to hide her past? Or was it to protect Margot from what's still there?
The only thing Margot knows for sure is there's poison in their family tree, and their roots are dug so deeply into Phalene that now that she's there, she might never escape.
| Goodreads | Book Review |
---
Credits for the source of the original image HERE
I hope you enjoyed it as much as I enjoyed doing the post, mi amor!! I LOVE being able to chat a bit, this time, about the books I've loved so much this year ❤️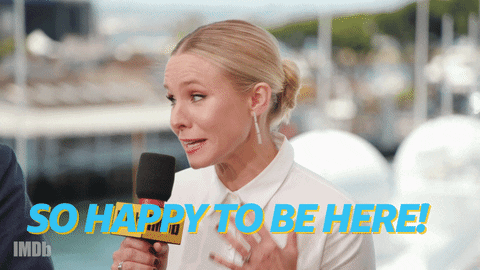 You can support me & to my content by buying me a Ko-fi or Buy me a Coffe
🌿 Now, let's chat! What are your favorite books of 2020? & Have you read some books of my list? What do you think about them? I would love to know EVERYTHING, you know that talking to you is one of my favorite things, so THANK YOU SO MUCH for being there, you're gold! 🌿