🌟 Hi, guys! I hope you're having a wonderful day full of good readings & incredible moments.❤️ Today I'm back on the blog after taking a week off and I'm really excited and VERY HAPPY to share my plans with you and tell you a bit about some changes that will take place in my life. 😊 You know that I usually take a week each year away from the blog and social networks, I call it "my detox week" and that always helps me to take care of myself, my mental health, and I also take the opportunity to be closer to my loved ones and take care of some mundane things that aren't as fun as being here with you but important still 😅
I've never taken a week in December, so it's new, for me the month starts today, so it will be shorter here on the blog, but anyway super excited to be back full of energy and super ready to check all your blogs and answer all your beautiful comments 😍, what I'll be doing starting today, although I know it will take me a couple of days, so be patient with me the important thing is that here I am! 🎉
I decided to make this post to tell you that I'm back, to spend some moment together and you can tell me all about what you've been doing and what have you been reading, and also, of course, I want to share with you what I plan to read myself & some future plans for the blog that have me super excited, so I don't want to make this introduction something so long, just say want to say THANK YOU SO MUCH, because I know you've been supporting me even when I'm not here and that makes my heart and my soul happy, you're a wonderful being and super precious to me. 🥺 🥺 🥺 Happy to be back, mis amores & GET STARTED!
Well this week has been a very positive week in some aspects, but I've also had to face challenges, one of them is that I've decided to look for another job since the work environment in which I was, was absolutely toxic, so right now I have not jobbed, but I have a lot of faith that I'll get another one soon, I'm a naturally very positive person, so I know that everything will be fine. It has been a challenge making the decision, though, but although on the one hand, it was difficult, on the other hand, it feels like freedom, I honestly know I deserve better treatment.
On the other hand, my family has been isolated by Covid-19. The thing is that one of my stepfather's work colleagues tested positive, so now my stepfather has to take the test himself to know what will happen, for now, he's isolated along with my mother and my brothers, I'm not though, because I live in another house so these days I've been doing the shopping for them and assisting them in everything I can.
It's SO FREAKING scary, guys, but so far everyone feels good, so I have faith that everything will be fine in the end.
I want to take this opportunity to remember the importance of taking care of ourselves not only for ourselves but also to take care of others and be responsible above all, so wear masks and avoid crowds or closed places with many people. Send me all your energy, I'll need it in the next few days.
On the other hand, I've been visiting my in-laws and my father in the countryside, and I've had incredible moments with them, so that makes me happy. I've been eating a lot of tasty things and I mean… I LOT of everything really lol, but I don't regret it, I deserved it lol. I've been watching many movies, series, playing video games, I'm learning German & finally, I have decided to learn crochet, which never came to my mind until now, my grandmother is an expert knitter, but I don't know if I can follow in her footsteps lol, for now, I bought thread and needles in the hope of creating something decent, we'll see what happens.
always like to be doing new things and learning, so I've been trying many new things and it makes me happy, also I've dedicated time to myself and I've been in contact with nature. So despite the Covid news yesterday, I've had a positive and beautiful week, and I hope that 2021 brings new adventures and blessings to me and to all of you!
As you know, this blog is my baby and one of my most precious activities, so I hope to continue doing it much longer, but I do have to share with you that due to my job change or rather, my job search, my hours could change, and maybe I can't post that often, anyway I HAVE NO INTENTIONS TO STOP BLOGGING, I love doing it, you always make me feel at home and I love reading, so nothing will change just maybe how often I do it.
Finally, I want to put you among my positive things and say THANK YOU, for each comment, I've been reading them, but I haven't been answering yet, I promise to start soon, though, I'm very excited to dedicate myself this week to check out your blogs and your posts, I know that will keep me relaxed and entertaining right now which is when I need it most, and it's always a pleasure to check out your incredible content.
---
As you can see I've had a busy week, so I haven't had time to start reading anything, but I do have plans to start reading so I want to share with you! I'll start reading my two ARCs because as I mentioned in my TBR, I want to prioritize them to get into the next year ARC-free.
My plan is to read A Curse of Roses by Diana Pinguicha & A Curse of Ash and Embers (Tales of the Blackbone Witches # 1) by Jo Spurrier!! They both sound amazing and they already came out, so if you have already read them let me know what you think about them!
---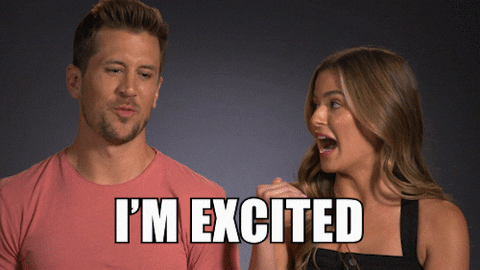 I'm excited to start planning my posts for this month, December is one of the most fun months to create content & above all, make lists!!! This month you'll see all posts all related to the end of the year, from my favorite readings of 2020 to my least favorite & SO MUCH MORE!! posts like my favorite authors, my disappointments and surprises & favorite covers, which I love doing!!
I hope you're ready cause OMG… I am!
Thanks again for being there for me, for every like, comment, and shared post it means a lot to me, I LOVE YOU! and I hope you decide to stay with me this month and accompany me to go through all these posts, so that you can also share your favorite books and all your opinions.
---
Credits for the source of the original image HERE
Thank you for being here with me sharing every day, you're incredible & I feel eternally grateful for all your love!❤️
You can support me & to my content by buying me a Ko-fi or Buy me a Coffe
🌟 I'd love to know What you've been up to? & What have you been reading? I hope December is treating you well.☀️
Super excited to be back and even more so for all the posts to come! See you soon, beautiful people. 🌟