🌪 Hi guys, I hope you're having a wonderful day, full of good readings. ❤️ Thanks for all the love, you're incredible. Today I bring you a post that I've wanted to do for a while now and as you have seen as the title says, it's a post where I'll show you all the series that I've started to read but I have yet to finish. 😊
As the good bookworm that I am, I love to start new series, in fact, it's super crazy, but before creating the blog I used to marathon the series that I read a lot more, in fact, I always enjoyed buying the complete series to be able to read it, I know it's a risk, but I loved doing it. 😅 Nowadays, I've seen especially on Twitter some comments about how waiting for the book series to be complete to buy and read them can be detrimental to the author, and it makes a lot of sense, honestly, I had never thought about it, so from now on I'll support buying the first book, and in this way, I can also see if I want to continue with that series or not. It'll be less risky for me too, so it's a good thing. 👏🏻 👏🏻 👏🏻
So, in short, I LOVE book series whether it be trilogies, duology, quartets, or more books, I really don't care, if I enjoy the characters and the plot as such, so the more books the better!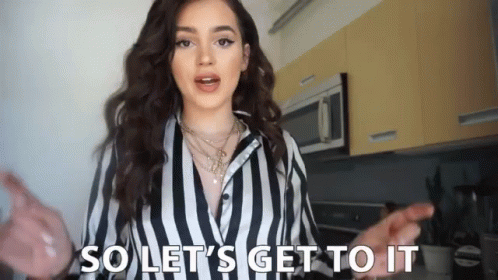 So, in this post my goal is to be a little more organized about it, I know that this is something that most will feel related to, but it's difficult to keep a track of each series that you start, and sometimes you just forget to continue with the rest of the books, even when you have loved the first book. So, today I'll organize myself, and then start planning when I'll finish these series. 🥰
An important fact before starting is that these series that I've chosen for today are series, duologies, or trilogies that are already finished, by this I mean that the last book has already been released. I'll focus on them, and then at another time I can make another post of those series that I want to continue but the next book hasn't yet come out & if you're interested, I could also make a post about those series I'll not be continuing for x reason. 🤔
Now, without further ado, I hope you enjoy the post that maybe you can find a new series that interests you 💕, and as always let me know all your thoughts in the comments below, you know that I love chatting with you & LET'S START! 🌪
---
Seventeen-year-old Ruby is a Fireblood who has concealed her powers of heat and flame from the cruel Frostblood ruling class her entire life. But when her mother is killed trying to protect her, and rebel Frostbloods demand her help to overthrow their bloodthirsty king, she agrees to come out of hiding, desperate to have her revenge.

Despite her unpredictable abilities, Ruby trains with the rebels and the infuriating – yet irresistible – Arcus, who seems to think of her as nothing more than a weapon. But before they can take action, Ruby is captured and forced to compete in the king's tournaments that pit Fireblood prisoners against Frostblood champions. Now she has only one chance to destroy the maniacal ruler who has taken everything from her – and from the icy young man she has come to love.
| Goodreads | Book #1 Review |
---
 🌪 I've Read: Frostblood
 🌪 To Read: Fireblood & Nightblood
---
---
Scarlett Dragna has never left the tiny island where she and her sister, Tella, live with their powerful, and cruel, father. Now Scarlett's father has arranged a marriage for her, and Scarlett thinks her dreams of seeing Caraval—the faraway, once-a-year performance where the audience participates in the show—are over.

But this year, Scarlett's long-dreamt-of invitation finally arrives. With the help of a mysterious sailor, Tella whisks Scarlett away to the show. Only, as soon as they arrive, Tella is kidnapped by Caraval's mastermind organizer, Legend. It turns out that this season's Caraval revolves around Tella, and whoever finds her first is the winner.

Scarlett has been told that everything that happens during Caraval is only an elaborate performance. Nevertheless she becomes enmeshed in a game of love, heartbreak, and magic. 
| Goodreads | Book #1 Review |
---
 🌪 I've Read: Caraval
 🌪 To Read: Legendary & Finale
---
---
In the beginning, there was the Namsara: the child of sky and spirit, who carried love and laughter wherever he went. But where there is light, there must be darkness—and so there was also the Iskari. The child of blood and moonlight. The destroyer. The death-bringer.

These are the legends that Asha, daughter of the king of Firgaard, has grown up learning in hushed whispers, drawn to the forbidden figures of the past. But it isn't until she becomes the fiercest, most feared dragon slayer in the land that she takes on the role of the next Iskari—a lonely destiny that leaves her feeling more like a weapon than a girl.

Asha conquers each dragon and brings its head to the king, but no kill can free her from the shackles that await at home: her betrothal to the cruel commandant, a man who holds the truth about her nature in his palm. When she's offered the chance to gain her freedom in exchange for the life of the most powerful dragon in Firgaard, she finds that there may be more truth to the ancient stories than she ever could have expected. With the help of a secret friend—a slave boy from her betrothed's household—Asha must shed the layers of her Iskari bondage and open her heart to love, light, and a truth that has been kept from her.  
| Goodreads | Book #1 Review |
---
 🌪 I've Read: The Last Namsara
 🌪 To Read: The Caged Queen & The Sky Weaver
---
---
In the captivating start to a new, darkly lyrical fantasy series, Tea can raise the dead, but resurrection comes at a price.When Tea accidentally resurrects her brother from the dead, she learns she is different from the other witches in her family. Her gift for necromancy means that she's a bone witch, a title that makes her feared and ostracized by her community. But Tea finds solace and guidance with an older, wiser bone witch, who takes Tea and her brother to another land for training.In her new home, Tea puts all her energy into becoming an asha-one who can wield elemental magic. But dark forces are approaching quickly, and in the face of danger, Tea will have to overcome her obstacles and make a powerful choice.
| Goodreads | Book #1 Review |
---
 🌪 I've Read: The Bone Witch
 🌪 To Read: The Heart Forger & The Shadowglass
---
---
Thou shalt kill.

A world with no hunger, no disease, no war, no misery. Humanity has conquered all those things, and has even conquered death. Now scythes are the only ones who can end life—and they are commanded to do so, in order to keep the size of the population under control.

Citra and Rowan are chosen to apprentice to a scythe—a role that neither wants. These teens must master the "art" of taking life, knowing that the consequence of failure could mean losing their own.
| Goodreads | Book #1 Review | Book #2 Review |
---
 🌪 I've Read: Scythe & Thunderhead
 🌪 To Read: The Toll
---
---
One thousand years ago, the great Kami Dragon was summoned to grant a single terrible wish—and the land of Iwagoto was plunged into an age of darkness and chaos.

Now, for whoever holds the Scroll of a Thousand Prayers, a new wish will be granted. A new age is about to dawn.

Raised by monks in the isolated Silent Winds temple, Yumeko has trained all her life to hide her yokai nature. Half kitsune, half human, her skill with illusion is matched only by her penchant for mischief. Until the day her home is burned to the ground, her adoptive family is brutally slain and she is forced to flee for her life with the temple's greatest treasure—one part of the ancient scroll.

There are many who would claim the dragon's wish for their own. Kage Tatsumi, a mysterious samurai of the Shadow Clan, is one such hunter, under orders to retrieve the scroll…at any cost. Fate brings Kage and Yumeko together. With a promise to lead him to the scroll, an uneasy alliance is formed, offering Yumeko her best hope for survival. But he seeks what she has hidden away, and her deception could ultimately tear them both apart.

With an army of demons at her heels and the unlikeliest of allies at her side, Yumeko's secrets are more than a matter of life or death. They are the key to the fate of the world itself. 
| Goodreads | Book #1 Review | Book #2 Review |
---
 🌪 I've Read: Shadow of the Fox & Soul of the Sword
 🌪 To Read: Night of the Dragon
---
---

Project Runway meets Mulan in this sweeping YA fantasy about a young girl who poses as a boy to compete for the role of imperial tailor and embarks on an impossible journey to sew three magic dresses, from the sun, the moon, and the stars.

Maia Tamarin dreams of becoming the greatest tailor in the land, but as a girl, the best she can hope for is to marry well. When a royal messenger summons her ailing father, once a tailor of renown, to court, Maia poses as a boy and takes his place. She knows her life is forfeit if her secret is discovered, but she'll take that risk to achieve her dream and save her family from ruin. There's just one catch: Maia is one of twelve tailors vying for the job.

Backstabbing and lies run rampant as the tailors compete in challenges to prove their artistry and skill. Maia's task is further complicated when she draws the attention of the court magician, Edan, whose piercing eyes seem to see straight through her disguise.

And nothing could have prepared her for the final challenge: to sew three magic gowns for the emperor's reluctant bride-to-be, from the laughter of the sun, the tears of the moon, and the blood of stars. With this impossible task before her, she embarks on a journey to the far reaches of the kingdom, seeking the sun, the moon, and the stars, and finding more than she ever could have imagined.

Steeped in Chinese culture, sizzling with forbidden romance, and shimmering with magic, this young adult fantasy is pitch-perfect for fans of Sarah J. Maas or Renée Ahdieh. 
| Goodreads | Book #1 Review |
---
 🌪 I've Read: Spin the Dawn
 🌪 To Read: Unravel the Dusk
---
---

Branches and stones, daggers and bones,
They locked the Beast away.

After the death of her sister, seventeen-year-old Violet Saunders finds herself dragged to Four Paths, New York. Violet may be a newcomer, but she soon learns her mother isn't: They belong to one of the revered founding families of the town, where stone bells hang above every doorway and danger lurks in the depths of the woods.

Justin Hawthorne's bloodline has protected Four Paths for generations from the Gray—a lifeless dimension that imprisons a brutal monster. After Justin fails to inherit his family's powers, his mother is determined to keep this humiliation a secret. But Justin can't let go of the future he was promised and the town he swore to protect.

Ever since Harper Carlisle lost her hand to an accident that left her stranded in the Gray for days, she has vowed revenge on the person who abandoned her: Justin Hawthorne. There are ripples of dissent in Four Paths, and Harper seizes an opportunity to take down the Hawthornes and change her destiny-to what extent, even she doesn't yet know.

The Gray is growing stronger every day, and its victims are piling up. When Violet accidentally unleashes the monster, all three must band together with the other Founders to unearth the dark truths behind their families' abilities—before the Gray devours them all. 
| Goodreads | Book #1 Review |
---
 🌪 I've Read: The Devouring Gray
 🌪 To Read: The Deck of Omens
---
CREDITS FOR THE SOURCE OF THE ORIGINAL IMAGE HERE
Hope you guys enjoyed it! The first books of this series are really amazing, so I recommend them if you're curious to read them❤️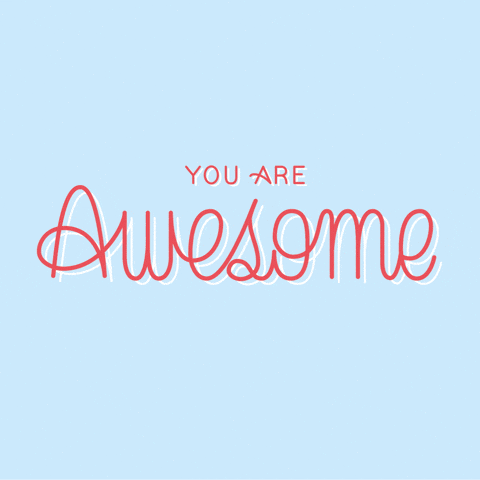 🌪 Now, let's chat! What series have you started and still have to finish? Do you prefer longer or shorter series like Duologies? & Let me know if you have already read any of these series and What do you think? I want to know everything, you know that I love to know your opinion. 🌪