🔥 Hi, guys! I hope you're having a wonderful day, full of good readings and incredible moments. ❤️ Today I bring you a kind of Bookish Tag to share with you, THE THING IS: a few days ago I was watching videos in the Booktube world, and I came across this great idea on the jessethereader & Hailey in Bookland channels, and I thought it was such a fun series to bring it here, but in blog format. 👏🏻
What is it about? Well, this book tag is about choosing two books that you have already read, and of those books, you should choose one to save, while you should drop the other. It sounds simple, but I think it will not be so because maybe I randomly pick books that I love completely and it will destroy my heart to have to choose between my babies, so we'll see; also I know that I run the risk that you hate me, so I hope you still love me after this, it will not be easy. 🥺 🥺
To make it more fun and entertaining, I've decided to choose the books using my Read shelf in Goodreads, I'll put it so that they're sorted in a Radom way, and I'll refresh the page to create pairs. 😄
I hope this makes sense to you, and so I can be surprised along with you while we do the tag, since I don't know which book will be chosen.
I hope you like the idea, that it's something that you find entertaining, and of course, it would be a pleasure if you decide to do it yourself too, just let me know because I would love to see your choices. 🌻
I love you, infinite thanks for the love and support of all these years with my blog, I hope you decide to stay and accompany me on this incredible journey for much longer & without further ado, LET'S START! 🔥
🔥 In this round, we have The Forever Song (Blood of Eden # 3) by Julie Kagawa on one side, and on the other, we have The Darkest Minds (The Darkest Minds # 1) by Alexandra Bracken.
It's already hard for me to have to think that I should save just one of these because, being honest, I LOVE both books with all my heart.
Blood of Eden is simply a masterpiece of a trilogy, I adore each of the books, and this one is a brilliant conclusion, Julie Kawaga has managed to create a shocking dystopian world where the main character must go through many challenges in order to survive in a super cruel world now turned into a vampire. Because in this society vampires have a lot of power and people live in shelters trying to be safe and also obviously, trying to survive. It has this dynamic that I love between characters, master and apprentice, and it's beautifully executed. It's such a GOOD series, I highly recommend it, if you want to read about a bloodier and more cruel side of vampires.
On the other hand, The Darkest Minds is great, I know there are polarized thoughts, but I adore the first three books of the original trilogy, they're incredible, I adore the characters, I've created a very intense bond with them and in fact, I re-read it in 2018 and I loved them all as much as the first time or even more. In these books, Alexandra Bracken shows you another dystopian world as well, but where children go through an unknown disease and those who survive do so with special abilities, so they're sent to places where supposedly they should be "healing" but they're not, and they're classified by color and there we meet our main character who must also flee from there to survive since they have discovered that she has one of the most dangerous abilities.
Both are very solid and well-executed stories, but I think I already have my winner.
💕 I Choose to Save: The Forever Song
---
🔥 In this round, we have Demonglass (Hex Hall # 2) by Rachel Hawkins on one side, and The One (The Selection # 3) by Kiera Cass on the other.
This is funny because I think I remember very little of both trilogies, but I'll do my best to be very fair, although I don't love any of these books, I do enjoy them once I read them, so it will be an even choice.
About Hex Hall I remember that it was carried out in a magic school since the main character believed to be a witch, so she had been sent there to learn about her powers, I remember that there are many crazy things happening, and students start dying and there was something to do with portals and the Hell, and I know I had an incredible time reading it at the time. I think most of us will agree that Rachel Hawkins is a super addictive author to read, so they're super fast books to read, they have a lot of cliches, but in this case, both books have it, so I won't mention it much. I think I had fun with these and I have a warm memory of the characters so I liked it a lot.
The main trilogy of The Selection was one of those trilogies that I read in just a couple of days before even having a Goodreads account, and I really enjoyed the process, in fact, remember more about these books than about Hex Hall's. It has a lot of cliches too, but although the exploration of the world is minimal, I think the idea is very fun to explore, I love that it's a tv show contest to choose the next princess, and all that, it was very fun. I think if I would read it today my opinion would be different because I've changed a lot in terms of literary tastes, but at the time I got hooked and even liked the love triangle, which is rare lol.
So the winner has nostalgia points.
💕 I Choose to Save: The One
---
🔥 In this round, we have Red Rising (Red Rising Saga #1) by Pierce Brown, on the one hand, and Siege and Storm (The Shadow and Bone Trilogy #2) by Leigh Bardugo on the other.
Well, I think that analyzing this quickly will be an easy job this time.
Let's start with Red Rising, and the thing is that unlike everyone else I don't enjoy this book, my main problem was probably the main character because I couldn't stand him, but I think it's a book with enormous potential, a really good idea, love the beginning of it, but the rest it just doesn't resonate with me.
Then, on the other hand, we have Siege and Storm, and you know that I LOVE The Shadow and Bone trilogy, and everything that has to do with the Grisha world is just fantastic for me. I love the characters, I love the world, and much more the magical system that's handled, the intensity of the plot is handled in an incredible way, as well as political and social issues. It's wonderful.
As you can see it was easy this time, so I can breathe again and pick my winner.
💕 I Choose to Save: Siege and Storm
---
🔥 In this round, we have The Seven Husbands of Evelyn Hugo by Taylor Jenkins Reid, and on the other hand, The Wicked King (The Folk of the Air #2) by Holly Black.
OMG, another round with super-strong competitors!! I LOVE both books very much, so it will be a challenge to choose one.
On the one hand, we have The Seven Husbands of Evelyn Hugo who is absolutely brilliant, if you haven't read it yet, what are you waiting for? You'll thank me later, I promise. This is a book that tells the story of a brilliant Hollywood star who's finally ready, to tell the truth about her love life and reveal all her secrets. It's very well created, it's a story full of love and feelings, I adored it completely. The romance here is captivating and super significant, as well as the creation of the characters is AMAZING from the hand of the queen in creating characters (according to me) Taylor Jenkins Reid.
On the other hand, we have The Wicked King, I adore the entire trilogy but this second book is really shocking, I think my fave is still the first book, but this one also has incredible scenes and one of the best endings. If you haven't read this trilogy yet either and you like fantasy, you have to give it a chance, it's full of betrayals, plot twists, and shock moments, it's very entertaining to read.
So, I had to think about it a bit this time, the books in this round are extremely different from each other, we have historical fiction on the one hand and fantasy on the other, but still, I think I already have a winner, which it didn't mean I don't love both books, cause I do and a lot!
💕 I Choose to Save: The Seven Husbands of Evelyn Hugo
---
🔥 In this round, we have The Deep by Alma Katsu and, on the other hand, Between Shades of Gray by Ruta Sepetys.
This last round is actually very curious because both books are Historical Fiction, one is Adult and the other is YA, and both are based on real events.
The Deep is a great story, a book that knows how to handle the atmosphere of mystery very well and combined a tragic historic event such as the sinking of the Titanic with a certain paranormal touch, and I think it's very well done. It's kind of heavy to read, it has many descriptions and many characters, so it suddenly becomes somewhat slow, but it's worth reading, I liked it a lot, especially because of what you feel while reading it, it's a constant tension of not knowing what turn the story will take and I love that.
On the other hand, Between Shades of Gray is all feelings, it takes shape during World War II and we follow a girl as she's separated from her father and taken with the rest of her family to a work camp in Siberia. It's so sad, but at the same time so hopeful in some way, the book reflects very well what happened at that time, and seeing everything through the eyes of the main character who's very young is shocking, especially for the terrible experiences that she must live. There's a lot of spirit of survival and rebirth in this story, but also a shock of reality, it makes you think a lot. It's a brilliant work.
I enjoyed both books very much but there's one of them that stands out from the other for its incredible intensity and meaning.
💕 I Choose to Save: Between Shades of Gray
---
CREDITS FOR THE SOURCE OF THE ORIGINAL IMAGE HERE
Thank you SO much for being here, guys. I hope you enjoyed the post, I had a lot of fun doing it, so I hope it was entertaining for you too & You know that if you feel like trying it too, consider yourself tagged by me, I would love to know your choices!❤️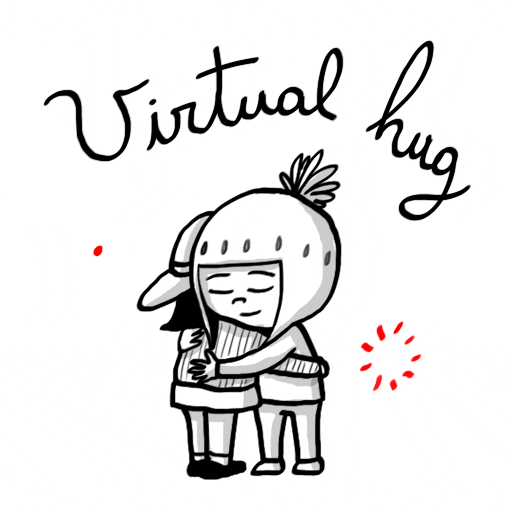 🔥 Let's Talk! Have you read any of these books? What do you think about them & What would you have chosen in my place? Let me know everything in the comments, I'll be reading you soon! 🔥