🎉 Hi, guys! I hope you're having the best day & you're especially enjoying your readings.❤️ Today is a unique and very special day of the year because my baby blog turns 4 years old and I feel SO excited to share it with you. It's been such a crazy and mind-blowing journey, I'm not saying goodbye to it yet, but I feel super nostalgic for some reason. 😅
I love my blog, guys, I know you already know that, but it's such a special place where I can share the things I think and everything I feel about the books I read and other things as well, but above all, I love this project because I love to share something that I love with other people and being able to all share a moment together, and exchange ideas, is always a lot of fun for me. 🥰 I love the book bloggers community, sometimes there's a bit of drama happening, but most of the time it is full of wonderful people with huge hearts, who are always willing to help and support others, I've also had the pleasure of meeting people extremely creative and talented people who have inspired me all these years. 🙌🏻
So here I am, I thought it would be a good idea to share some things that I've learned during these 4 years having the blog 😊, things that may sound simple, but were a process in myself, so I hope that I can also help someone out there to realize how important it is to appreciate the little things.
I'm also hosting a Giveaway on Twitter 🥳 as I always like to do for these dates because I think that it's not only a way to celebrate my blog's birthday, but it's also a way for me to say thank you and share a little of that love that you always give me. So if you're interested in participating to win a book of your choice up to $15 (it's ABSOLUTELY INTL) you just have to CLICK HERE and it will take you directly to the Tweet. 👏🏻 
Of course, I can't start my post without thanking you, so THANK YOU SO SO MUCH, for being there on the other side always ready to support me, give me your encouragement, and give me your words of love. I'm very happy to bring you content whenever I can, it's something that I enjoy doing, but I also love that you also enjoy it and you can find new books to add to your TBR, or we can chat a little, it's a great pleasure for me. 🥺 🥺 🥺
I'm blessed to have you in my life, each of you has taught me something and I'm so grateful for that too, you're special to me, you're unique, and remember that you can always with everything you propose, the limit most of the time is in your mind, so don't give your power to anything or anyone to decide for you, you're the only person who can change your life 💫 & I LOVE YOU FOREVER. 🎉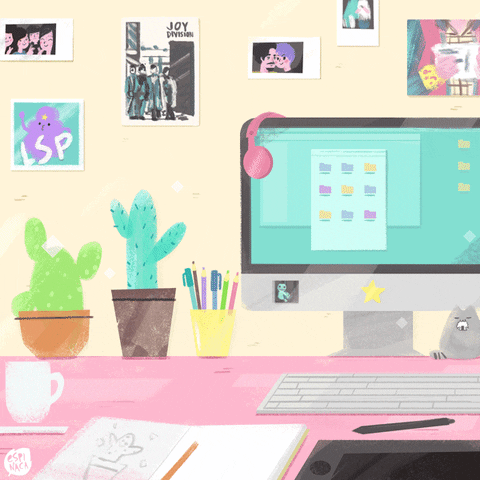 🌿 I Learned to be more Patient with Myself
This is something so important to highlight here today, because it's something that, in fact, I'm very proud to have learned over the years, even more so this year where something in me has clicked. I've realized that I have to be patient with myself, I always want to give 100% in everything, and that's not mentally healthy, it makes you feel kind of tired and frustrated when you don't achieve everything you wanted to do on a daily basis. So I let it go, and now I just do what I can and what I feel like doing, when and for how long it seems best to me. I prioritize my mental health and my creative capacity because everything has a limit and sometimes I just want to rest and I've realized that's fine, that I have to take as an order what my body and my mind are telling me to do and what not to do. And if I have to do just a little bit of each thing, that's fine, anyway I'm a good book blogger, I'm a good sister, daughter, and girlfriend and I can do everything I propose, but one step at a time.
---
🌿 I Learned that my Content & my Voice are Valuable
I don't want this to sound arrogant on my part, but I've learned to value more what comes out of my mind, I adore my content, and today I no longer need to have many visits or many likes to know that. I don't need my content to be extremely popular to know that it's good and has good quality and a lot of work.
I've learned that my biggest fan has to be myself, if I want to bring good content, I have to enjoy it myself first, you know?
Before I used to always belittle my work, each of my posts, and even be afraid to show more of my mind, because I thought that the ideas I had weren't good enough because maybe the great book bloggers didn't do those things. Now I know, for sure, that what comes out of my mind deserves to be shown, and appreciated, but first I must appreciate it myself.
I'm blessed with many likes and comments, I know that I have support and I deeply appreciate it, but what I show today on my blog, being bookish or writing content or about blogging, I know that it will be something that could be of use to someone out there and knowing that I can help someone or just give them a little hope and encouragement, means the world for me.
---
🌿 I Learned I Can Read what I Want & as much as I Can
I feel so liberated saying this and it's something that I think more people should consider. Throughout these 4 years I've seen bloggers leave the community because of the pressure it exerts on them to read as many books as they can and read the most popular at the time and that kind of thing, sometimes I feel that we put pressure on ourselves because we believe that as readers and owners of book blogs we have the responsibility of reading 50 books per month when it's not like that.
There is no rule that says that we have to read many books to be validated as book bloggers or active readers, reading one book a month is enough and that's something that has been difficult for me to understand, especially in the first years.
I don't think you need to read the latest releases to be a good blogger or whatever, this year I've been blessed to be able to read many new releases, BUT I must say I was very excited for all of them and that's great! But I'll not read a single book just because it's popular, you'll not see that on my blog, if I read something it will be because I really like the way it sounds.
For example, I love mystery and I've realized that I haven't read mystery books for a long time, and I don't know why because I love them, so I know that it will be something that I'll incorporate more next year.
Guys, if you talk passionately about books, it doesn't matter if the book it's not well-known, you will convey something, I promise. Don't let the pressure take away your desire to read.
---
🌿 I Learned that Supporting other Book Bloggers is something I'm Passionate about
I know this sounds so obvious, but I don't think it's. I've always loved the gesture of helping and supporting others, just for doing it, you know? When I started blogging, I was so focused on my own content and growing my blog, that I honestly didn't even think about the community as such.
I want this to be more than clear, it's not that I didn't want to support before, but it wasn't something that I saw book bloggers do too much, and although that idea began to be born in my head, I didn't think it had any impact since my blog was very small at the time. But then naturally I started to feel closer and closer to all of you, and I understood that most of the audience or followers, whatever you want to call it, that a book blogger has, are other book bloggers, right? and I started to bond and create beautiful connections with you and consequently I started visiting more book blogs than before and I realized in a moment that I was no longer doing it as something I had to do, you know? but what I wanted to do.
There are so many book bloggers out there with AMAZING content and aesthetics, guys, way too wonderful but they don't have the audience they deserve, and that's one of the reasons why I started my series by highlighting posts every month.
I want to thank you for the support that this series has had, I'll continue it for as long as has to be because I LOVE being able to spread the word and share a lot of content, my goal with this is that we build a network of support and love so that we can all visit as many book bloggers as we can, and if you don't have time to comment, that's fine, I understand it, but leave your like and sometimes at least share some content, it's always helpful.
I want to end this point by saying that it helps book bloggers a lot when you give them a like, comment, and sharing some content, we don't have as many benefits or recognition as we should, so it's a good thing that we can stay in the light and be ready to grow with our platforms because that's what we deserve.
---
🌿 I Learned that Getting out of my Comfort Zone is a Positive thing
Being a book blogger for so many years can sometimes become routine in some way, and it doesn't bother me, all of our brains love the comfort zone, but I've learned that getting out of it can sometimes be more than positive, especially when you're a content creator.
This is something that has evolved a lot in me, but kind of slowly over the years, and that's fine, I think that today I'm less afraid to leave my comfort zone since I know that I have the tools to create entertaining content and bring you something that interests you, but I used to do a lot of reviews, now I'm not afraid to combine some reviews in a single post so that I can bring you another type of original content as well, I'm not afraid to convince things that I love with reading and books, I think that only then can you find your own style and give it a unique touch to your blog that differs widely from the others.
Don't be afraid to talk about anything that comes to your mind, don't be afraid to bring together topics that interest you, I think that's where the magic happens.
I have many challenges that I want to undertake next year in terms of new content, so I hope you decide to stay to find out!
---
CREDITS FOR THE SOURCE OF THE ORIGINAL IMAGE HERE
I LOVE YOU, thanks for always being there for me. 🥺
I hope you have enjoyed this little celebration post, every day is a celebration for me because I just LOVE doing this, so I hope to be doing this for a long time.❤️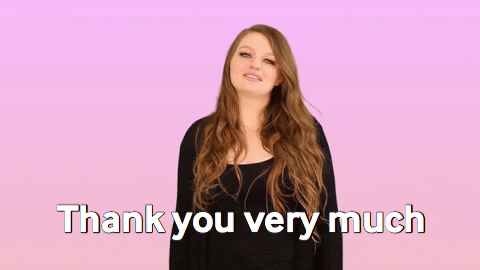 🌿 I would like to know

How long have you been a book blogger?

(if you are one, of course ) &

What have you learned over time?

or

What do you hope to improve?

Let me know everything in the comments, I'd love to chat with you! 🌿